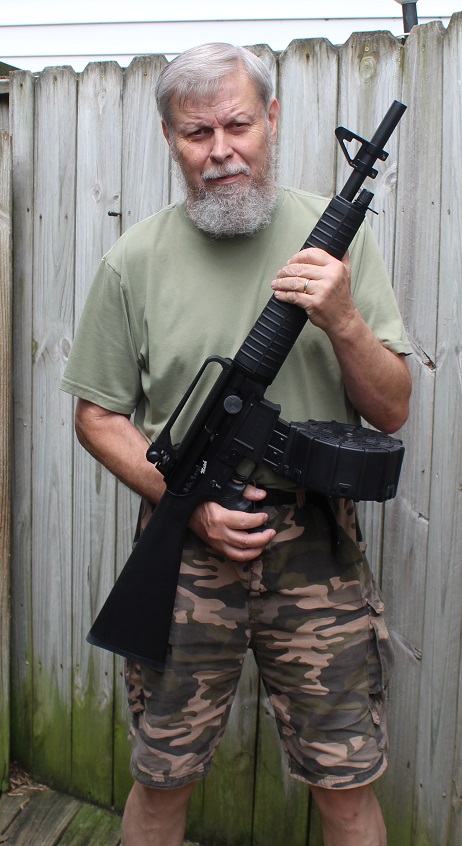 WE ARE BASICALLY AN INTERNET SHOP AND WE ARE OPEN DAILY TO DO FIREARM TRANSFERS ONLY !! WE CAN LET CUSTOMERS INTO THE SHOP OCCASIONALLY BY APPOINTMENT TO SEE ITEMS FOR SALE BY E-MAILING US AT tc1861@yahoo.com OR BY CALLING US AT 765-978-0414 TO SET UP AN APPOINTMENT BUT THE BEST WAY TO SHOP IS ON THIS WEBSITE. WE HAVE LOTS OF ITEMS HOWEVER SINCE OUR SHOP IS SMALL SOMETIMES WE HAVE TO SEARCH A BIT. THANKS FOR YOUR UNDERSTANDING! WE ACCEPT POSTAL MONEY ORDERS ONLY UNLESS WE HAVE DONE BUSINESS WITH YOU BEFORE THEN WE CAN TAKE PERSONAL CHECKS, BANK CHECKS, ETC. SOME ITEMS WE CAN TAKE PAYPAL BUT NOT FIREARMS AS THAT IS THEIR RULE. CHECK WITH US! LOOKING FORWARD TO SERVING YOU !!
GOD BLESS AMERICA !!!
Civil War Hard Images, Volume 1 - Confederate by Christopher Anderson & Ben Pauley with the Foreword by John Sickles $65.00
Over 200 pages of full color photographs featuring original tintype and ambrotype photographs of Confederate soldiers in this hard back book with a dust cover and excellent quality, heavy, glossy pages. Each, of over 100 featured soldiers, offers detailed blow ups of weapons, buttons, uniforms, backdrops and more. Additionally, a commentary is provided for each soldier explaining particular items of interest associated with each featured soldier.
This is a brand new, excellent quality, large format book measuring over 11 inches tall by 8 7/8ths inches wide.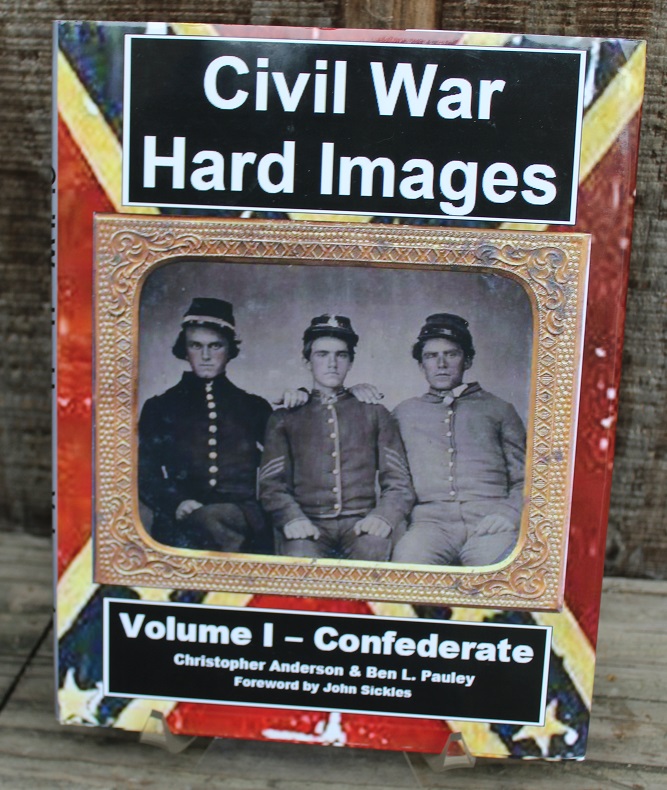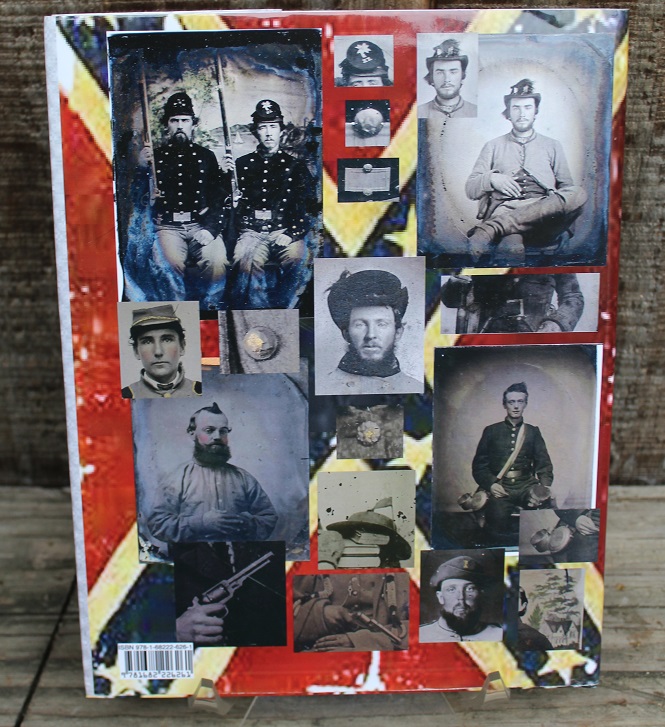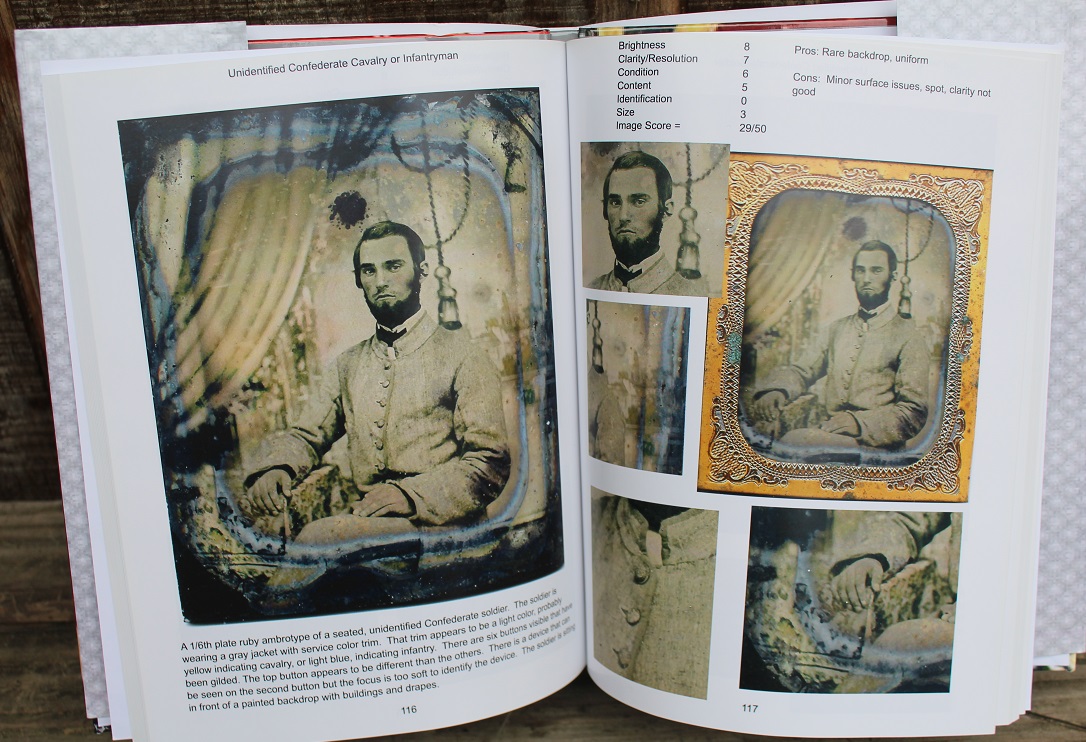 INFO*** The Authors are now working on their 2nd book entitled Civil War Hard Images, Volume 2 - Union, and should be released soon !!! IT'S FINALLY HERE!!!!!
NEW AND HOT OFF THE PRESSES !!!!
Here we have the 2nd Edition of CIVIL WAR HARD IMAGES Volume 2- UNION by Ben L. Pauley and Christopher Anderson with Foreword by Ted Caldwell (yours truly!) I was thrilled to be asked to write the foreword for this truly fascinating research book by these two fine young men! This book is an extensive study of the photographs within. All are hard images and teaches us how to grade them with each image study getting an Image score. The vast array of different images is outstanding showing different types of Union uniforms, accoutrements and weapons! The authors went to painstaking efforts to identify the many different weapons shown in these images. The book is in large format being hardbound with dust jacket and utilizing glossy pages with color photographs! The many photographs are enlarged to show details. This is the companion book to their first edition entitled CIVIL WAR HARD IMAGES Volume 1-CONFEDERATE. These Volumes are truly outstanding and definitely belong in every Civil War Collectors or Student's Library! $65.00 each volume.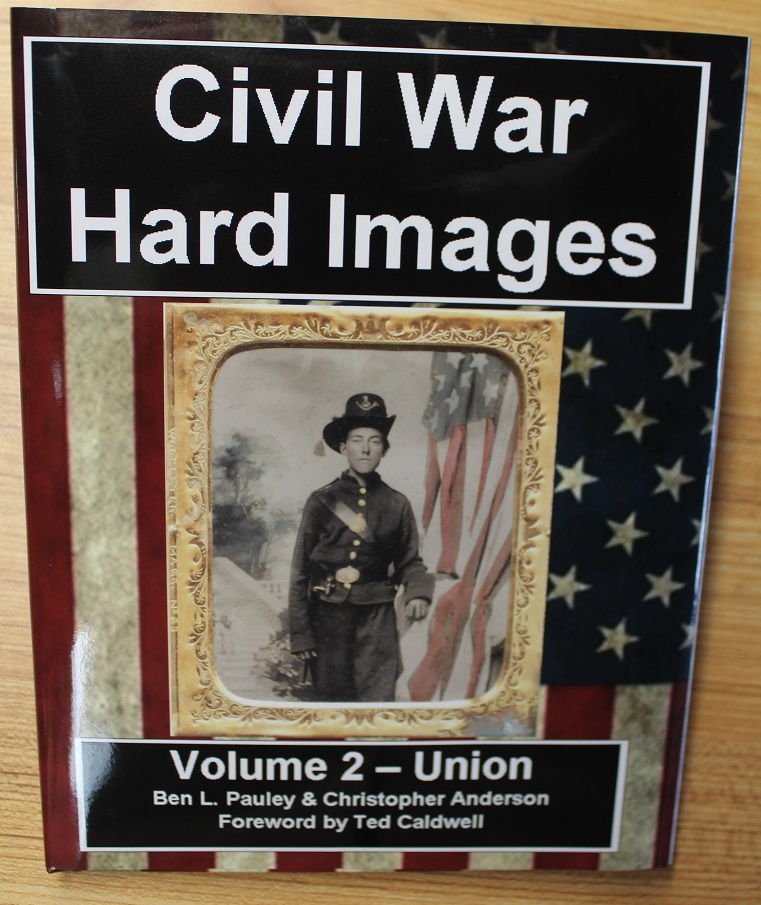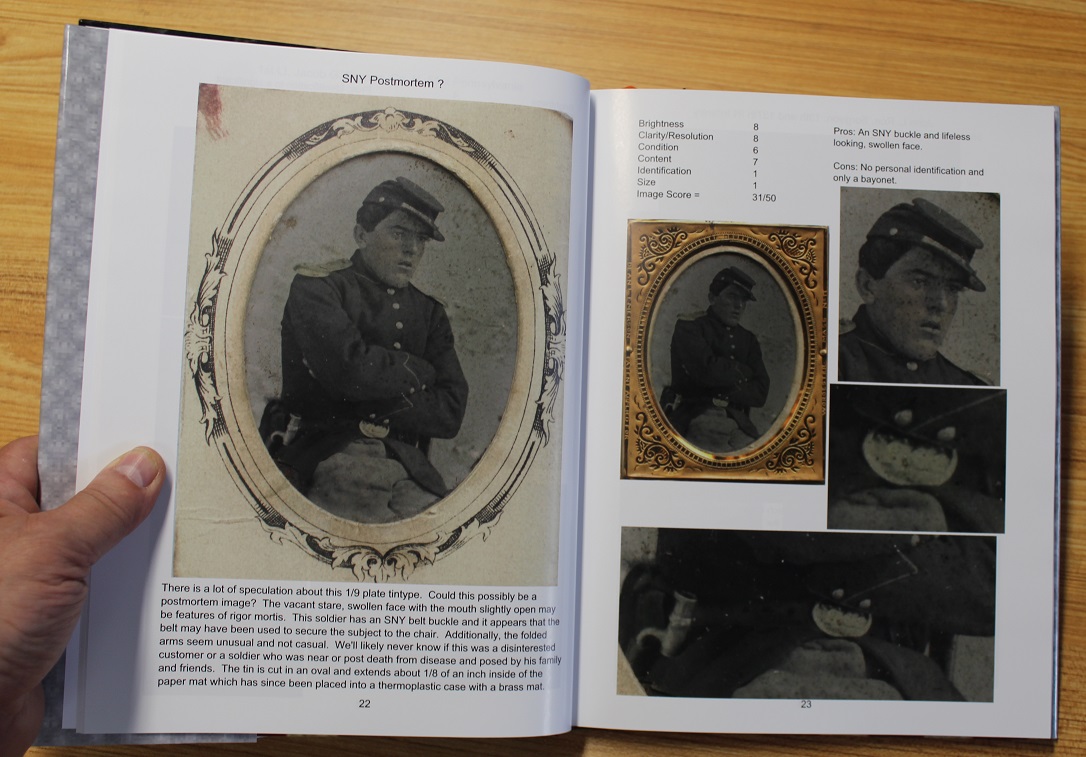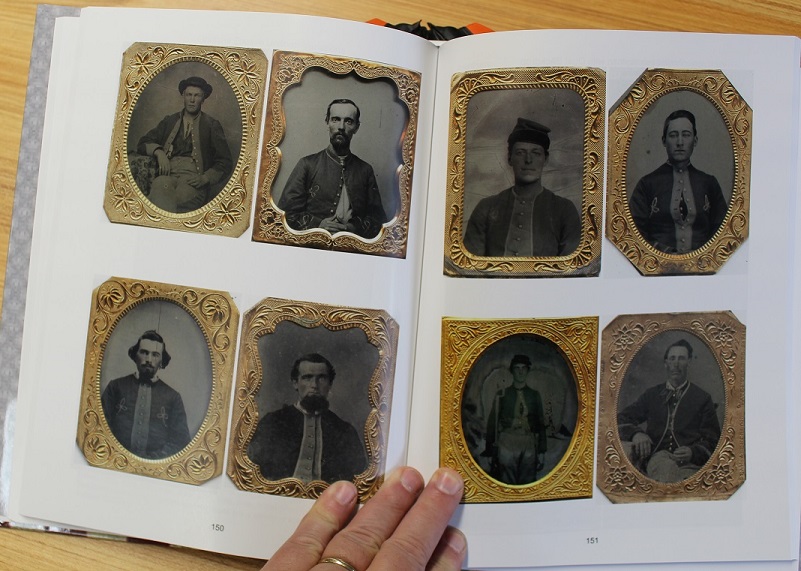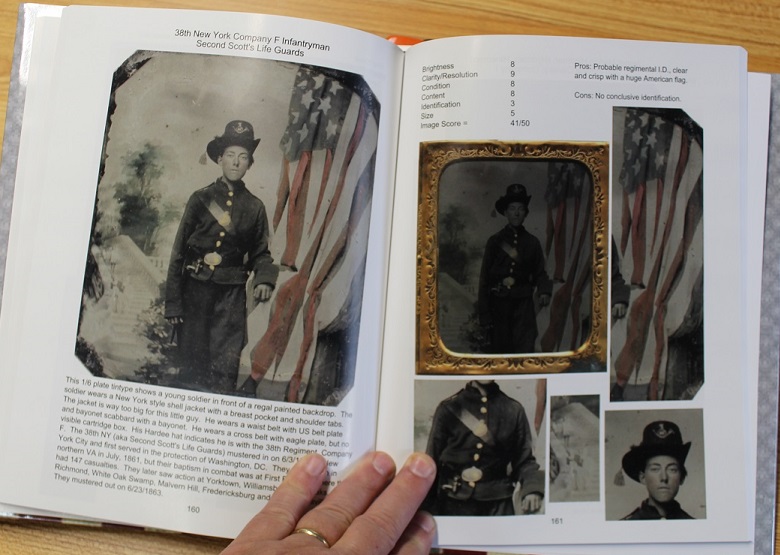 E-mail me here for ordering info! Thanks!
SCROLL DOWN AND CHECK OUT OUR MANY DIFFERENT PAGE LINKS FOR HUNDREDS OF MILITARY AND CIVILIAN ITEMS!!! THANKS FOR YOUR BUSINESS !!!
Our Office hours are 10am to 4pm Monday thru Friday and by chance on Saturday. We are closed Sunday. It's always better to e-mail first as sometimes calls get stacked up. I do check e-mails every day except Sunday. We are basically an internet business but occasionally do allow visitors to come to the shop but we ask for you to call first for our availablility. I am basically a one horse show here and have to do it all, or most of it, by myself. Again, thanks for your business and God Bless!!!