Caldwell & Company Civil War Antiques home on the web! We also offer Military Antiques as well as Antique and Modern Firearms !!!
++ IN BUSINESS SINCE 1992 ++
***NOTE:***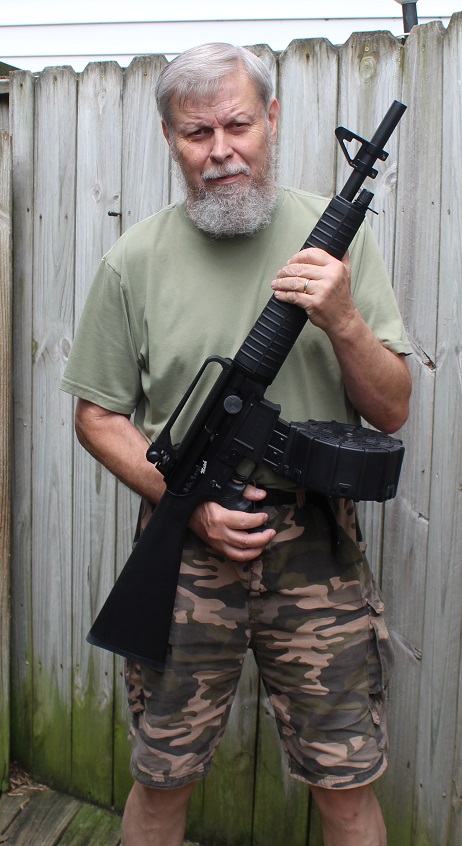 WE ARE BASICALLY AN INTERNET SHOP AND WE ARE OPEN DAILY TO DO FIREARM TRANSFERS ONLY !! WE CAN LET CUSTOMERS INTO THE SHOP OCCASIONALLY BY APPOINTMENT TO SEE ITEMS FOR SALE BY E-MAILING US AT tc1861@yahoo.com OR BY CALLING US AT 765-978-0414 TO SET UP AN APPOINTMENT BUT THE BEST WAY TO SHOP IS ON THIS WEBSITE. WE HAVE LOTS OF ITEMS HOWEVER SINCE OUR SHOP IS SMALL SOMETIMES WE HAVE TO SEARCH A BIT. THANKS FOR YOUR UNDERSTANDING! WE ACCEPT POSTAL MONEY ORDERS ONLY UNLESS WE HAVE DONE BUSINESS WITH YOU BEFORE THEN WE CAN TAKE PERSONAL CHECKS, BANK CHECKS, ETC. SOME ITEMS WE CAN TAKE PAYPAL BUT NOT FIREARMS AS THAT IS THEIR RULE. CHECK WITH US! LOOKING FORWARD TO SERVING YOU !!
GOD BLESS AMERICA !!!
E-mail me here for ordering info! Thanks!
SCROLL DOWN AND CHECK OUT OUR MANY DIFFERENT PAGE LINKS FOR HUNDREDS OF MILITARY AND CIVILIAN ITEMS!!! THANKS FOR YOUR BUSINESS !!!
Our Office hours are 10am to 4pm Monday thru Friday and by chance on Saturday. We are closed Sunday. It's always better to e-mail first as sometimes calls get stacked up. I do check e-mails every day except Sunday. We are basically an internet business but occasionally do allow visitors to come to the shop but we ask for you to call first for our availablility. I am basically a one horse show here and have to do it all, or most of it, by myself. Again, thanks for your business and God Bless!!!
Every item on this website comes with a 3 day inspection period. We are 01-Dealer in Firearms and posess a Federal Firearms License. We will offer Indiana transfers of modern weapons at $20 each and will ship firearms out of the State of Indiana for a $20 transer fee and shipping charges. We are professional packers and do everything humanly possible to make sure that your firearm or any other item is received in exactly the same condition as when it left us. Call us at 765-978-0414 for other details that you may need. If you want to ship an firearm to our location for a transfer please call first.
Thanks!
SEE THE LINKS TO OUR PAGES BELOW!!!
We accept Money orders and personal checks. Indiana residents must pay 7% sales tax unless they have a merchants resale tax number.

Remember that it's best to e-mail as we're in and out all of the time. There is a lot on this page so please scroll down to click on the different pages.