***NOTE:*** WE WILL ACCEPT VISA & MASTERCARD WITH A 3% SURCHARGE. PAYPAL IS ACCEPTED ON NON FIREARM ITEMS. Thanks!!!
Remember 911 and God Bless!!!
WE NEED YOUR HELP ON THIS ITEM! TAKE A LOOK AT THE PICS!! ANYONE HAVE ANY IDEAS!!!???
Consignment
We just came into some Japanese WW2 Flags all being from the same place. Here they are
1. WW2 Japanese Meatball flag of silk measuring about 30 inches by 37 inches. All the edges are padded on this example. The silk is ages but still in very nice condition! The Rising Sun is about 23 inches across. The tie cord is still attached and runs the entire length of the hoist end. This flag is not ragged in any way! Unusual! $45.00
2. WW2 Japanese Personal meatball flag made of fine silk. The personal soldier would have carried this on his person. There are no ties made onto or into this piece for hanging. The flag measures about 36 long by 26 inches wide and shows many stains on it. There is also what appears to be blood stains on it as well. The silk itself is in great shape. The meatball measures about 16 inches across. There is a story here for sure but I just don't know what it is! For this one $45.00
3. Here we have a WW2 Rising Sun Japanese Flag that measures about 36 X 26 complete with ties. This one is made of a nice light printed silk. The flag is in excellent condition! The meatball type Japanese flags are much more common. For this one $175.00
4. Here is another great conditioned Japanese WW2 Silk Meatball flag measuring over 36 inches X 28 inches with a meatball that measures nearly 17 inches across. The silk is clean and very light. Probably carried in a pack or other protected area. Very nice! $35.00
5. Here's another! This is a great, little heavier than the flag above, example of a WW2 Japanese one piece printed Meatball sun Flag! This one is a heavier gauge silk measuring about 36 inches long by 26 inches wide with a meatball sun that measures about 16 inches across. There are ties through aluminum grommets on this little beauty! Nice example ! Great size for display with your WW2 Japanese Artifacts! $45.00
6. Here is a substantial large garrison or post Japanese Army Meatball Sun Type flag made from cotton I believe. The flag is about 6' 6" long by 56" long. The Red Meatball sun center measures about 30 inches across. This is a two piece sewn flag with several repairs as seen in the pics. This is a post of garrison flag and hung in the compound. All of these flags came from the same source in central Indiana but no history accompanies them unfortunately. For this great displayable Japanese Flag $375.00
7. Here we have what I call a Rifle or Bayonet WW2 Japanese Flag! It's a small flag and made very well with a bound edge. Better quality than the stick flags. This little flag measures about 10 inches by 10 inches with a 5 to 6 inch red sun center. Has little green and brown ties on it. I have seen pics with Japanese soldiers having these little flags tied to their rifles or bayonets. Neat looking but needs to be ironed to make it lay flat as it's been folded for many years. For this one $25.00
271
Here we have 2 german P-08 Luger 9mm magazines.
THE ONE MARKED 553 HAS BEEN SOLD!!!
One is WW1 vintage with the Imperial Eagle on the Aluminum Toggle end piece and one has the WW2 German Waffenmark on it. Each one $145.00 Check out the pics!
Consignment 270
Here we have a great looking Mosin Nagant from the Russian Tula Arsenal with hex receiver dated 1932. At the beginning of the war, the Mosin–Nagant 91/30 was the standard issue weapon of Soviet troops and millions of the rifles were produced and used in World War II by the largest mobilized army in history. The 3-line rifle M1891 Russian, colloquially known in the West as Mosin–Nagant and in Russia as Mosin's rifle is a five-shot, bolt-action, internal magazine–fed, military rifle developed from 1882 to 1891, and used by the armed forces of the Russian Empire, the Soviet Union and various other nations. It is one of the most mass-produced military bolt-action rifles in history with over 37 million units having been made since its inception in 1891, and, in spite of its age, it has been used in various conflicts around the world up to the modern day. It is primarily found chambered for its original 7.62×54mmR cartridge. This one is in great condition with some minor dings to the wood as well as some cartouches. All the numbers that I see match on thispiece. The metal finish is quite good as is the wood. NO cracks and NO breaks It's definitely been used but not abused. The action works well and the bore is excellent. This particular rifle was imported by R Guns of Carpentersville, Illinois ( and so marked-see pics) and they are still in business today. This rifle is an excellent example of the WW2 used rifle and is not in beat up condition as you usually find today! For this rifle $395.00
AMMO IS SOLD!!!
Also we have an unopened Spam Can of 440 rounds of original ammo for the Mosin Nagant Rifle! This excellent example of what this Mosin Nagant rifle used is $175 and must be shipped separately from the rifle if you choose to purchase both. Check out the pics!!! $175.00
Consignment 269
Here we have an original Steyr Mannlicher The Mannlicher M1895 is a straight pull bolt-action rifle, designed by Ferdinand Ritter von Mannlicher that used a refined version of his revolutionary straight-pull action bolt, much like the Mannlicher M1890 carbine. It was nicknamed the Ruck-Zu(rü)ck (German slang for "back and forth") by Austrian troops and "Ta-Pum" by Italian troops who even wrote a song about it during World War I.
Originally they were chambered for the round-nosed 8×50mmR cartridge, but almost all were rechambered to accept the more powerful spitzer 8×56mmR cartridge in the 1930s.
It was initially adopted and employed by the Austro-Hungarian Army throughout World War I, and retained post-war by both the Austrian and Hungarian armies. The main foreign user was Bulgaria, which, starting in 1903, acquired large numbers and continued using them throughout both Balkan and World Wars. After Austria-Hungary's defeat in World War I, many were given to other Balkan states as war reparations. A number of these rifles also saw use in World War II, particularly by second line, reservist, and partisan units in Romania, Yugoslavia, Italy, Germany.
The Steyr-Mannlicher m1895 Carbine, of which this one is, is a cut down version of the original m1895 rifle when the rifle was rechambered from the 8x50Rmm cartridge to use the 8x56Rmm. Based upon the straight pull bolt of the Steyr Mannlicher, designed by Ferdinand Ritter Von Mannlicher (known for the introduction of the first successful clip fed rifle). During WWII used by German police, reserve, and other non-frontline troops. When Austria adopted the German 8mm Mauser cartridge in 1940, many were redesigned for this round.
This particular carbine is in great condition and functions well. I believe it to be arsenal refurbished around 1940 because even though the serial numbers match on the receiver, barrel and bolt, the one on the receiver looks machine stamped while the other two parts look to be hand engraved and hand stamped. The metal is finished very nicely with some wear on the muzzle end from the bayonet used of which we do not have. The action is nice and the bore is good as well. There is some machining roughness in this bore but it is not corrosion just roughness from the machining and they did not buff it down so I do not believe it has been used much after the arsenal refinish. This makes sense since it was used by non frontline personnel. The wood is very nice as well with arsenal stampings and numbers stamped into it. NO cracks and NO breaks! This carbine comes with 2 empty clips. One is Imperial German marked and one is Nazi Marked. $475.00!
We also have 8 boxes of German Nazi marked 8mm Ammo. This is for the straight pull rifle. Most of the boxes are in good condition with tape on one or two. Each box has two clips of ammo in them and we have one extra clip. Dated 1938 Makes a great companion display for the carbine above. Must be shipped separately if purchased together. For the lot $90.00
Consignment 268
Here we have a Remington custom target stock that is in real nice condition that we think is for the Model 521. Take a look at the pics. No breaks or cracks! $85.00
Consignment 267
Here is a custom stock for the M1 Carbine. This one is a nice hardwood walnut and looks to be in great shape! There is a couple of cosmetic scuffs on this piece but not bad at all. If you want to sporterize that M1 for target or hunting then this would work for you but keep your military stock! For this one $85.00
Consignment 266
Here is a WW2 Submachine gun stock for the H & R Rising 45. The .45 Reising submachine gun was manufactured by Harrington & Richardson (H&R) Arms Company in Worcester, Massachusetts, USA, and was designed and patented by Eugene Reising in 1940. The three versions of the weapon were the Model 50, the folding stock Model 55, and the semiautomatic Model 60 rifle. Over 100,000 Reisings were ordered during World War II, and were initially used by the United States Navy, Marine Corps, and the United States Coast Guard, though some were shipped to Canadian, Soviet, and other allied forces to fight the Axis powers. Well all we have is the gun stock but for this one, which is in good condition. $65.00
Consignment 265
Here we have a Model 1903 Springfield sporter stock in good condition with rubber butt pad. There is no cracks or breaks. The stud for the sling swivel up front was moved farther towards the nose and the hole that it was originally moved from was filled in. Nice stock to convert to target or hunting purposes but as always keep your military stock to keep the rifle original. For this one $85.00
Consignment 264
Here we have a nice, I believe complete, USN Telescope Gunsight Mark 74 dated 1944 in excellent dovetailed box. This is a real nice item for your military collection! Check out the pics! $175.00
Consignment 263
Here we have a pretty nice Swedish Mauser Gun stock is that virtually complete with the hardware. No cracks or breaks that I can see and it still has the small metal disk on the butt stock. For this one $110.00
Consignment 262
Here we have a model 1903 Springfield Stock that looks like someone was working on and it has been sanded. There is a crack that you can see in the pics and it is on both sides. Includes handguard. Fair condition. $110.00
Consignment 261
Here we have 3 good 1903 handguards at $15 each.
Consignment 258
Here we have a M1 Carbine handguard but it does have a repairable crack in it. For this piece $10.00
Consignment 258
Here we have a good used M1 Garand stock with some hardware on it. This is pretty nice. $150.00
Consignment 257
Here we have another M1 Garand stock but no metal is on this one. Looks to be in good condition. For this one $65.00
Consignment 256
Here we have a Mexico 1938 Mauser action with a new barrel on it. Check out the pics. It operates! $275.00
Consignment 255
Here we have a Japanese Manufactured Type-35 action that was developed from the Type 30. This one was exported to Siam by the markings on it and still retains the Japanese Toyko symbol put on it during manufacture. This is a 6.5 receiver. Other countries that used the Type 30 and most likely the type 35 are Austria-Hungary (captured); China (Taiwan); Estonia; Finland; Imperial Russia; United Kingdom and who knows who else. For this receiver that functions well and has the manual dust cover still on it and functioning $250.00
Consignment 254
Here we have some old Flobert Parlor rifle parts. We have a barrel and action and a separate action/trigger but nothing works as it should. If you are missing one of these perhaps these parts will help you out. $55 for all.
Consignment 253
Here we have an original m1923 cartridge belt but there is no US stamped on it. It's not one of the Greek close copies. This has 10 pockets for the M-1 Garand ammo in clips. There are some frayed edges here and there but they will all hold ammo as they should. Take a look at the pics and you will see that it is an original WW2 US Cartridge belt. For this piece $45.00
Here we have two German Marching Band Fife's that were made during the 3rd Reich and used during WW2 by the German Army most probably. Military fife and drum bands were heard in Germany, where they were part of the Bundeswehr. The Bundeswehr Central Band and Bundeswehr Headquarters Band had fifes and drums, as do the bands attached to the Bundeswehr Military Music Service in the German Army, German Navy, Luftwaffe and the many Hitler Youth Organizations.
Consignment 252
1. This one is entirely complete and in excellent condition. The maker on the carrier is Otto Sindel who made it in Berlin in 1937. The fife itself is in very good condition with a few dings to the middle concentric ring around the fife but no cracks or breaks. The end ferules are german silver and it is marked with RZM in a circle and M 10/16 info on the distal end of this black nearly 15 inch long fife. The leather case is in excellent condition ! For this piece $225.00
Consignment 251
2. This second one is in excellent condition as well with the exception of the leather strap stud being cut front the holster. The fife is hardwood and measures about 15 inches long overall. There are no cracks or chips to this one. The makers name is embossed in silver on the middle of the body and there is other info in the pics that you can see stamped into the distal end of the fife. The maker is Max Weller & Co. The carrier is great except for the missing stud that was cut off for some reason. The maker Otto Sindel is stamped into the frog of the carrier as well as BERLIN and the date 1936. The ferules seem to be chrome plated. All in all an outstanding example! For this one $175.00
Consignment 253
3. Here we have a German WW2 Military Bugle. The bugle is abut 10 inches long overall and is missing the mouthpiece. There are various dents and dings from use but overall still in very nice conditon. The makers name and info is stamped into the front reinforcement lip of the bell and is F.SCHEDIWY - LUDWIGSBURG- 1938. Take a look at the pics! $225.00
Consignment 252
4. Here we have a German WW2 type hunting/signal horn made entirely of aluminum including I believe the mouth piece! The bell is marked O.O.SCHMIDT-SOHNE-DOBELN-1942. I have been told that military bands and Hitler Youth used these as well. This horn is about 13 inches long from tip of mouthpiece to end of bell. It's been cleaned here and there but fortunately the makers info has not been messed with. Still nice! $325.00
Consignment 251
Here we have an Original WWII Japanese Type 95 NCO Kantana Samurai Sword with mis-matched numbers between sword and scabbard. This sword is like the officers Kantana/Samurai sword but with an aluminum grip and not cord wrapped wood. The sword exhibits some of the original brown paint on the grip and a great deal of the original paint on the scabbard. The Arsenal markings are present and the serial numbers are quite readable. The tsuba hand guard is the original black one. The blade needs polished and there is some roughness on the edge of the blade. The center of the blade edge has hit something fairly hard in the past but could mostly be polished out. This sword has not been altered or messed with in any fashion. For this piece $850.00
Consignment 250
Here we have a Russian Cossack Shaqua/Shashka. The shashka is a special kind of saber being a very sharp, single edged, single handed, and guardless sword. This one was used during the Soviet Union time as witnessed by the C.C.C.P. on the pommel cap and seen in my pics. This sword is dated 1930 on the blade and also on the brass grip piece just distal the blade so after WW1 and before WW2. This sword also exhibits the Hammer and Sickle on the pommel cap. The entire piece is 37 ½ inches long with a 32 inch blade. The blade is very tall being about 1 ½ iches at the ricasso and has a few minor nicks on the edge. There are various markings on the sword that you can see in the pics. The grip is massive being twisted grooved wood but brass front and back. I believe that the blade has been sharpened sometime in it's life. The scabbard is massive being wood covered by very thick leather. Some leather has cracked off and is not missing. I believe that this piece was stored in a very hot area at one time, perhaps in the attic due to the leather shrinkage and cracking. It's mostly there but somewhat brittle. There is one suspension ring on it as well as the throat piece and drag. There are lots of reproductions on the marked but I assure you 100% that this is an original piece!!! For this piece $1200.00
Consignment 249
Here we have fairly current issue USN Naval Sword and scabbard. This one is in real nice but aged condition with some oxidation and thinning of the Gold wash. It has the simulated sharkskin/ray skin grip with full wire and the USN in the handguard. The scabbard is leather with brass mountings. The blade is fantastically beautiful with an unused id panel. It's hard to take good pics of such a shiny blade! The makers marks say GLADIATOR STAINLESS SPAIN on the ricasso. The etching is just beautiful and the leaving etching even goes down the top edge of the blade. Nice condition overall !! The scabbard needs some cleaning. This sword and scabbard new from Legendary Arms, Inc. costs $479.00 but our price is $349.00
Consignment 248
Here we have another United States Navy Sword complete with belt and hangers! I believe this to be an earlier version of the one posted above. This example is excellent showing a nicely etched blade which is real hard to take pics of it due to the glare that comes off the blade. I tried to dull it up a little with polish so I could take pics but it wasn't too successful! LOL!! The blade is spectacular! The etching is quite nice! Also on the blade is the PROVED in a circle and the 'MADE IN THE USA' that we like to see on lots of things! I believe there is some age here but I also believe probably post WW2. The handguard and grip is excellent as well as the grip and wire wrap. USN is on the handguard as it should be. There is a slight dip to the front of the blade near the tip but I can see no sharpening marks so I believe it was made that way. The black leather scabbard is brass mounted and also in excellent condition. The sword belt has the one piece USN belt plate and keeper. This belt was made for a young Ensign with a small waist! No Makers marks anywhere on the belt that I can see. For this set up $425.00
Consignment
247
Here we have a WW2 canvas case for the M-1 Carbine. The gun transport case is marked with U.S. on the outside and the makers name and year on the inside of SHANE MFG CO . 1945. The case is in generally very good condition with no rips or tears and the zipper works just fine. The od color is as it should be. There are a couple of soiled areas on the case and a little rust staining that you can see in the pics with the larger one being about the size of a dime. All in all this is a desirable display item to go along with your M-1 Carbine of WW2 vintage ! For this piece $145.00
Consignment 245
We have 1 LEFT (SOLD ONE MARKED 2917 AND 6248) of the P-08 WW1 Luger Magazines for sale. There are 2 nickel plated ones and one blued one. The bottom plugs are wood and are numbered 260, SOLD and SOLD respectively. Good Condition! Each $145.00
244
Here is a set of three medals and they are, from left to right:
1. Army Reserve Achievement Medal with bar
2. Army Achievement Medal with bar and lapel bar
3. National Defense Service Medal with bar
These 3 medals came out of Wisconsin but no history accompanies them. They are in great condition and were presented from 1939 to the Present. For the Lot $35.00
Consignment
242
Here we have a grouping of 3 aviation items that I believe to be pre WW2 and WW2 use. Here we have a pair of flying googles that have the lenses intact but frosted except in one middle part. These googles have aluminum frames with sunshades to the side. They hinge in the middle and are backed by wool against the face. The original stretchy strap is still attached. The leather attachments for the straps are dry and somewhat fragile. I cannot find any makers marks on these. The 2nd item is a cloth flying cap that is complete and in good shape although having several stains. There is an old small piece of paper taped inside that says 'My helmet when I was flying' but unfortunately he did not include his name. The last piece is a soft leather flying helmet/cap that was made by AIR ASSOCIATES INCORPORATED which is listed below as being in Garden City, N.Y. and in Chicago, Illinois. Here is some history on them:
Air Associates was a private firm with its main plant in Bendix, New Jersey. It manufactured airplane equipment and parts. The company had five branch plants and two warehouses in Lodi and Belleville, New Jersey; Chicago and Rockford, Illinois; Marshall, Missouri; Dallas; and Los Angeles. During 1941 it employed 600 to 800 people in Bendix and 250 to 300 at its other sites. In mid-1941 it was working on $5 million in War Department contracts. The president of Air Associates was F. Leroy Hill, and its chief legal counsel was Walter Chalaire. Franklin D. Roosevelt, President of the United States, ordered the seizure of all Air Associates' plants on October 30, 1941 and was placed under federal control because of a strike. I did not find when this company came into existence but I did find an early report from 1928 which mentioned them. I also did not find when they were working in Garden City N.Y. but it's plainly on the cloth tag. Also on the helmet below the tag is the initials writ of CG but I have no idea who that is. This helmet is in generally good condition with what looks like an old repair to it close to the tag. I would not try to stretch this helmet over a display mannequin head unless it is a loose fint. The helmets are small in nature. These pieces came from Central Indiana. Unique! $295 for the trio.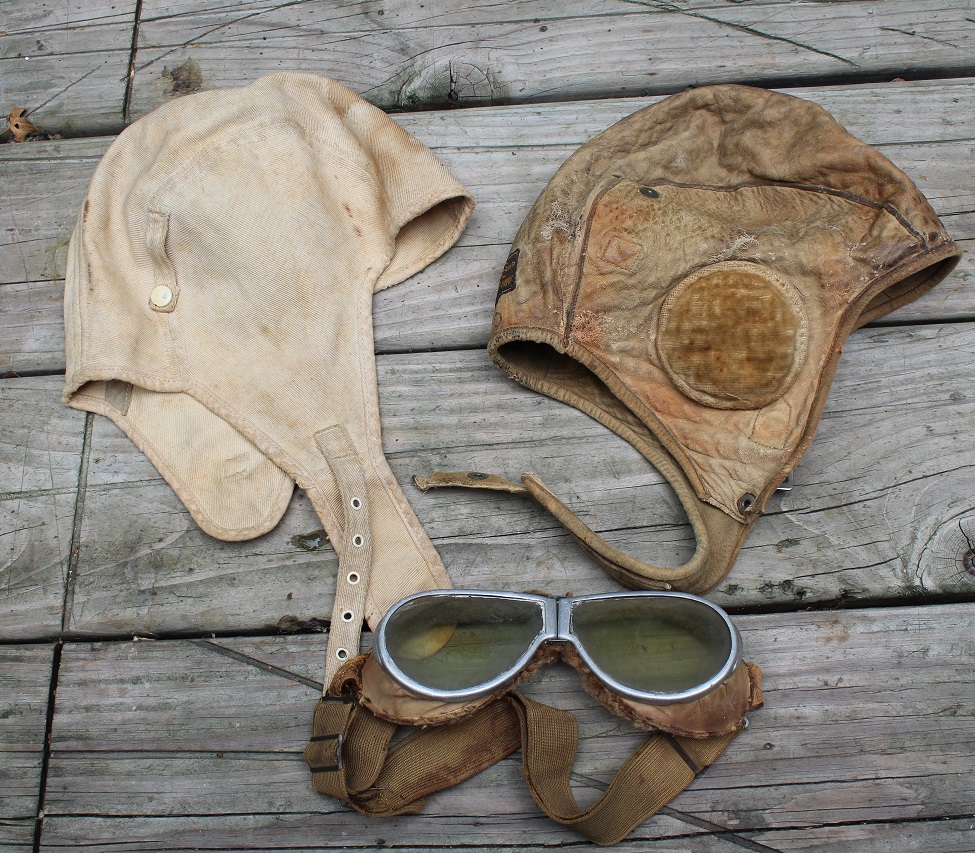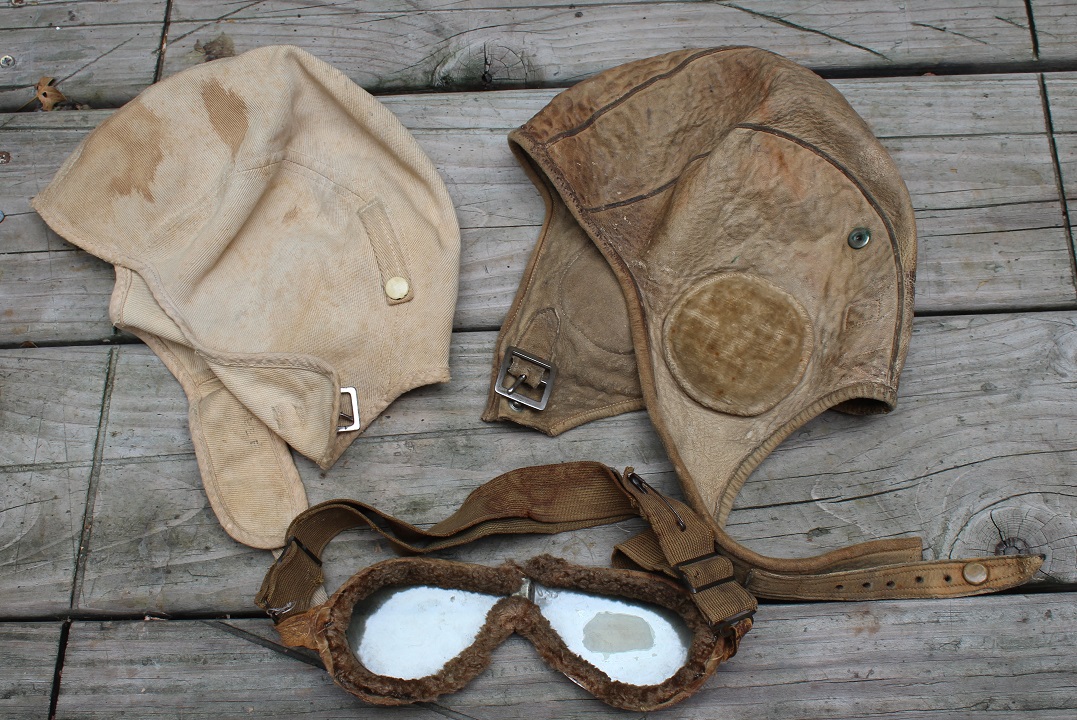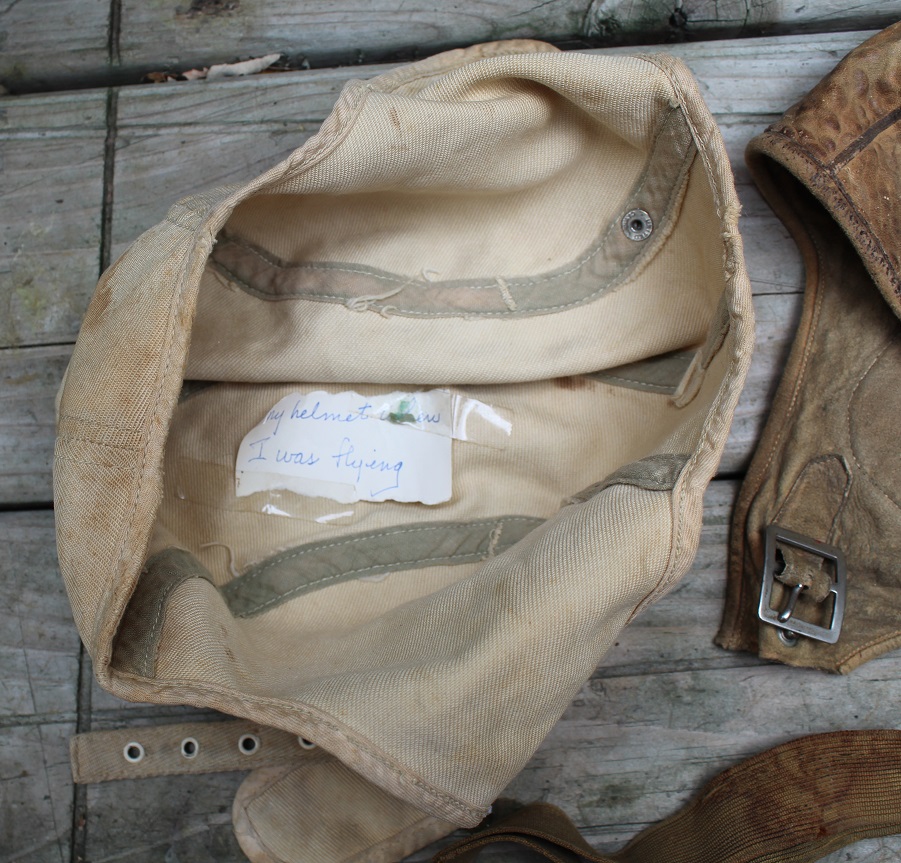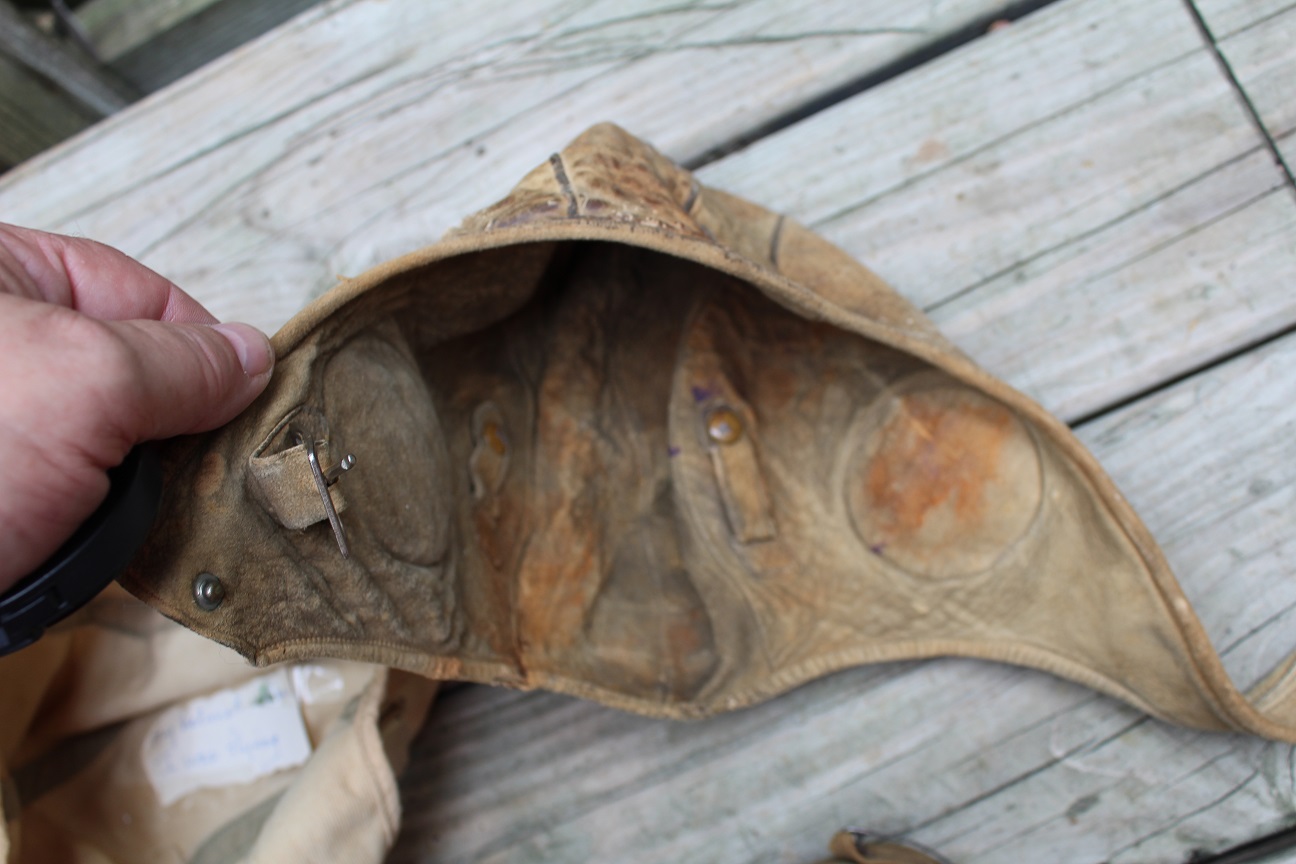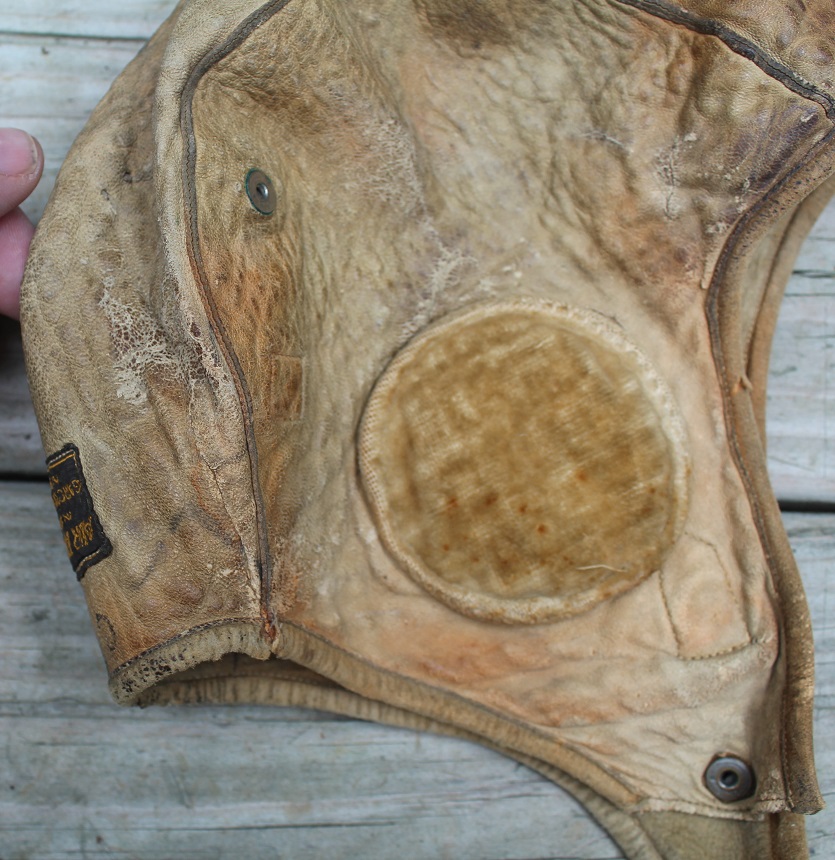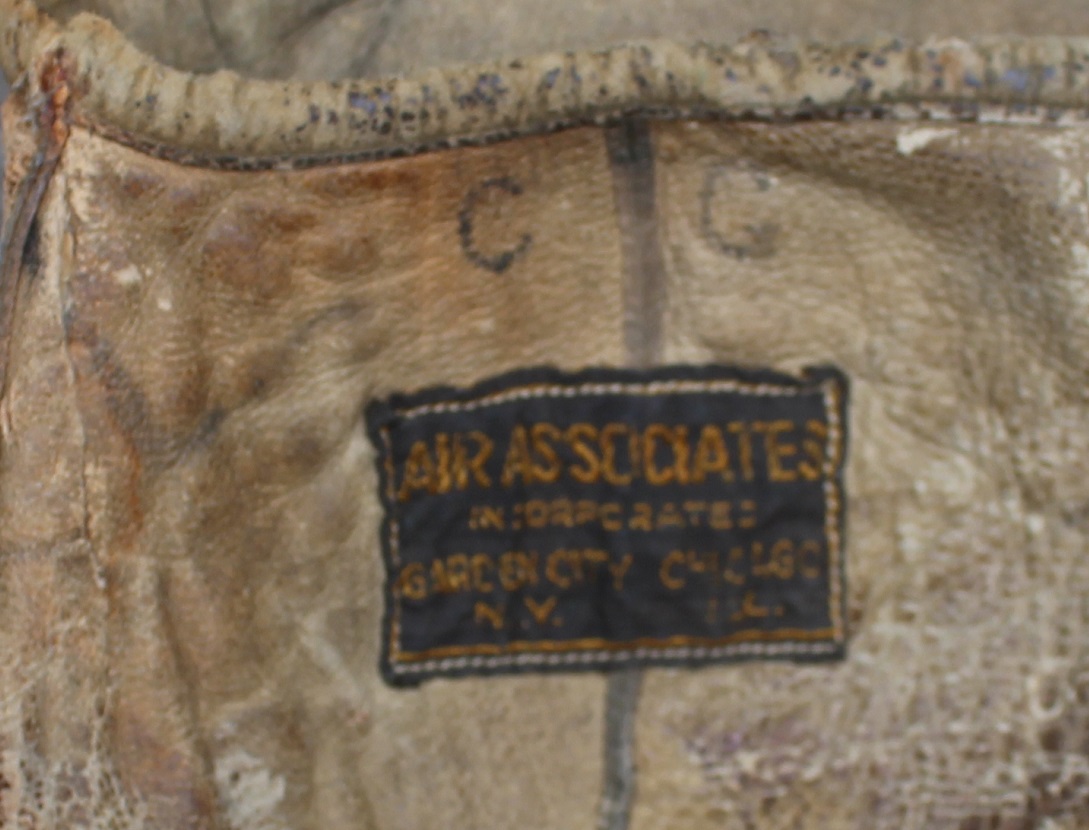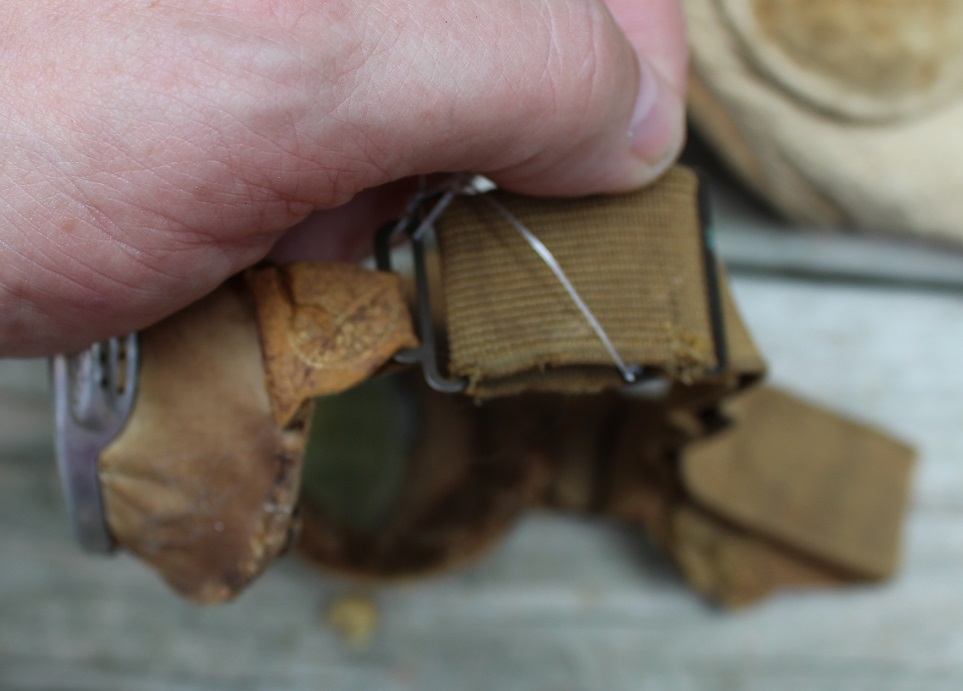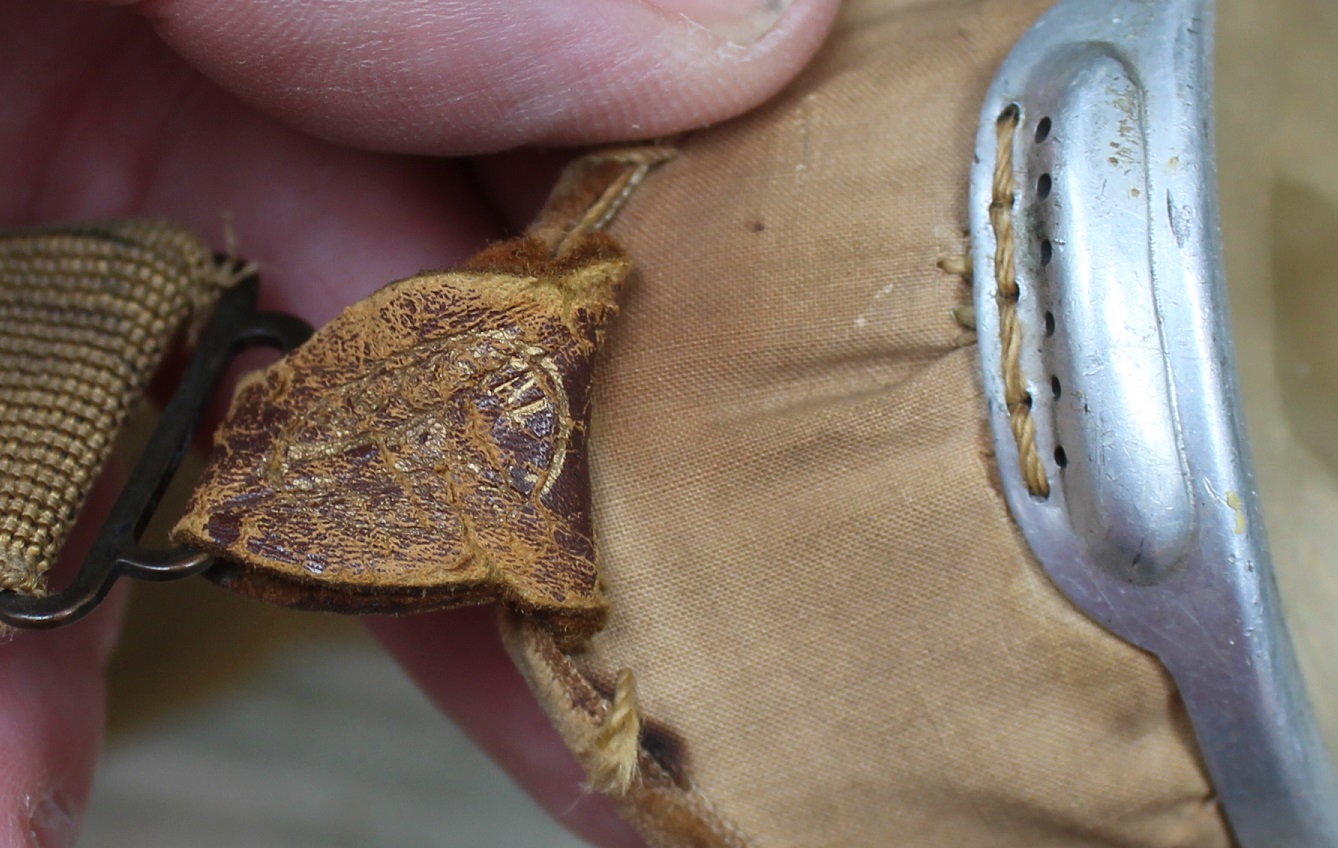 Consignments 241
Here we have a group 0f patches that must have4 belonged to the same person although we do not have an ID. They consists of ROTC patches with chevrons. The wool backing on the stripes have many moth holes in them but the stripes are ok. There are also Indiana National Guard patches I believe and other patches. $30 for them all
Consignment 240
Here is a pack of ephemera and a couple of WW2 money belts that came into the shop. Some of it is not interesting like a receipt from Standard Oil Company to Walter Battershell for Gear Lub dated 1941, and another for Standard Oil Company for a Leo Battershell for 100 gallon of tractor fuel also dated 1941, then there is the letter from the Church hitting Leo up for a donation and including two donation cards, 1 1940 and 1 is 1941 along with the envelope that they were mailed in. The most interesting things are a Squadron Clearance for T/Sgt Carl C. Battershell of the 444th Bombardment Squadron but no date. Another document is dated 28-8=45 for Carl C. Batershell to take home 1 dagger and Sheath (German Nazi). This document was signed by 1st Lt. AC Charles E. Smith of the 128 Reine Bn and is stamped with the army stamp. The last document is interesting and is marked Target #10 and looks like military notes to me. Also included are two ID'd money belts for Sgt Carl C Battershell in excellent condition! For the entire lot $175.00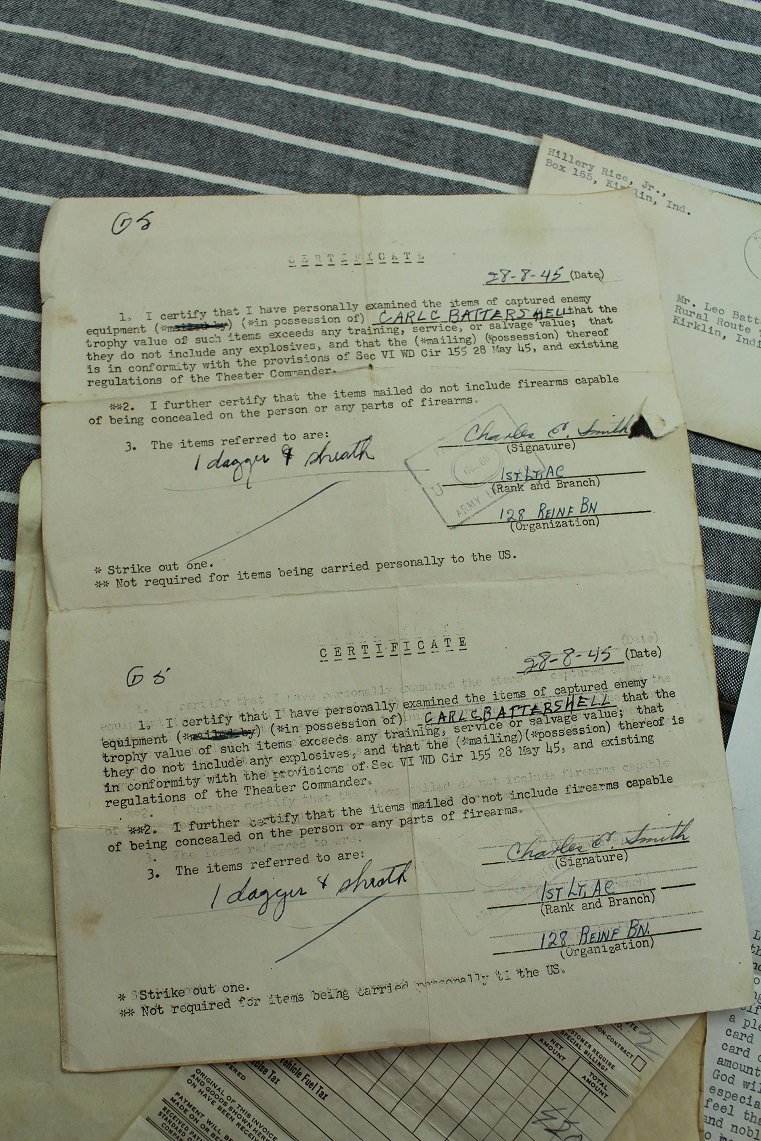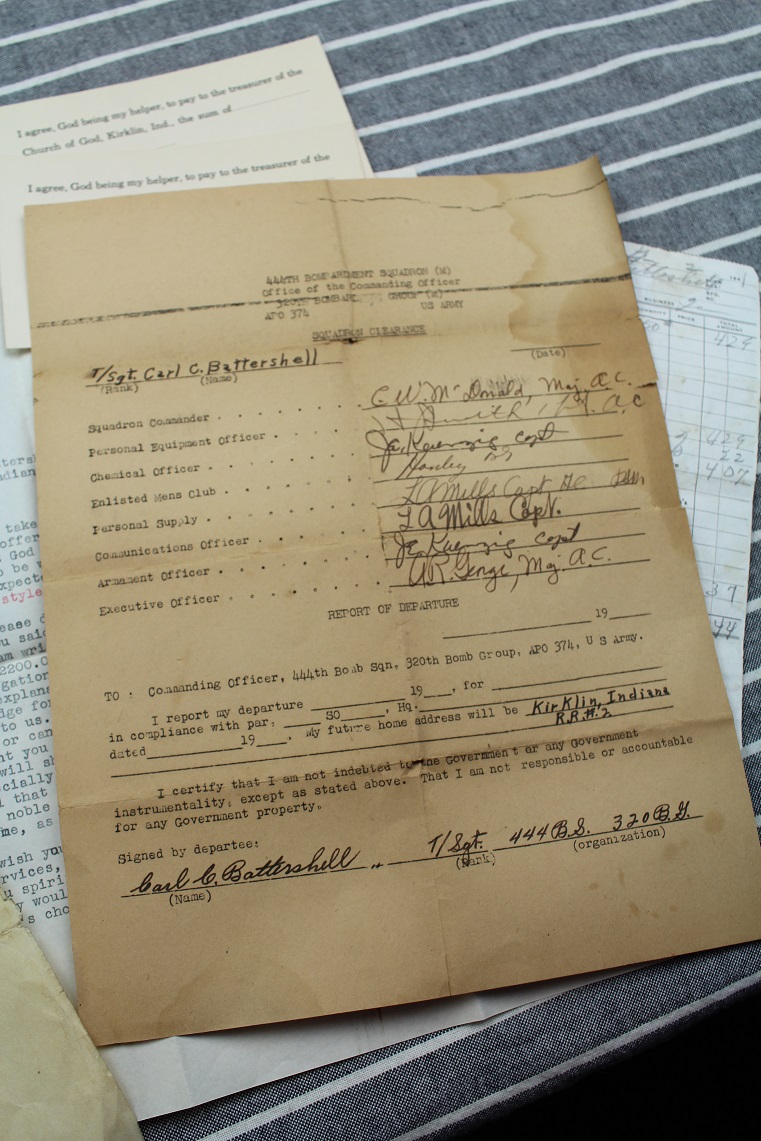 Consignment 239 Consignment
Here is a WW2 U.S. Army Mine field marking kit! This kit consists of the khaki carrying bag with shoulder strap, an unused roll of white cotton marking tape and 16 DANGER marking flags which are all metal on long 20 inch stakes. When a GI saw these out and taped off he stayed away from them. This outfit for it's age is in excellent condition overall! For the unit $110.00
Consignment 238
Here we have a set of leather fleece lined WW2 AAF fight trousers. This pair of original displayable WWII aviation winter flight trousers are in clean condition with several tears especially on the back seat area. These are the AN-T-35 style, all leather in dark brown color and with fleece liner- pants have their original suspenders and straps. Leather flight pants have pockets on legs, zipper front and side panels and are marked US on bottom of both legs. Original quartermaster label inside indicates these are size 36R and were made by Poughkeepsie Leather Coat Co. Condition is fair with rips to the leather seat. Remains soft and supple with normal scattered surface wear consistent with age and use (these were worn and used in combat and remain in displayable condition). Zippers are all working with some oxidation but probably need soaped. The fleece is intact and tight, not falling out. WWII USAAF flight pants look and display very well and are guaranteed old and authentic from Central Indiana. Sorry but no history accompanies them. For this displayable set $195.00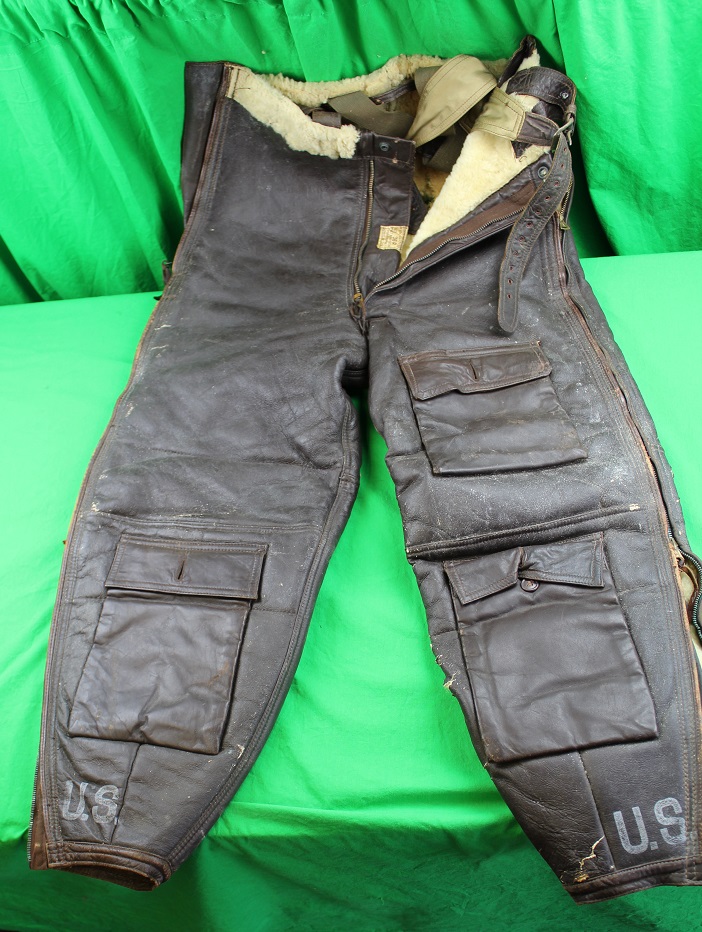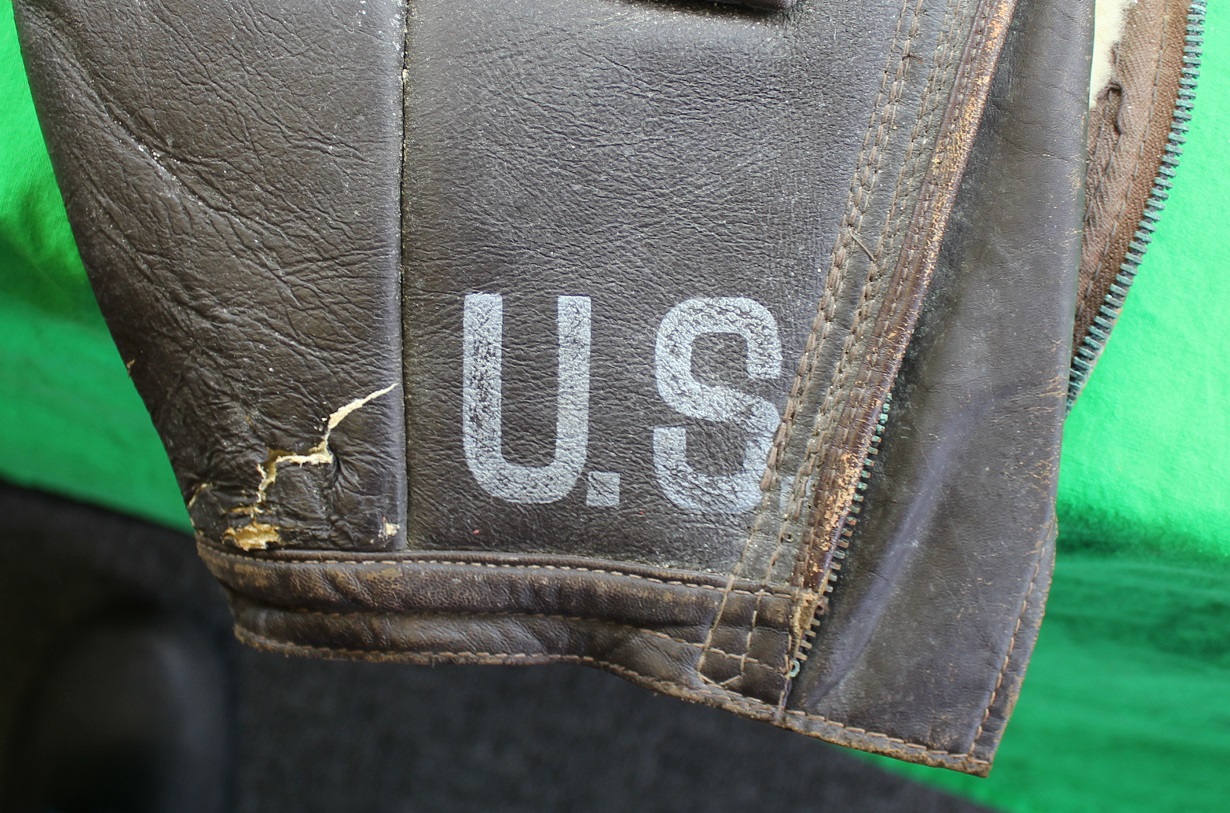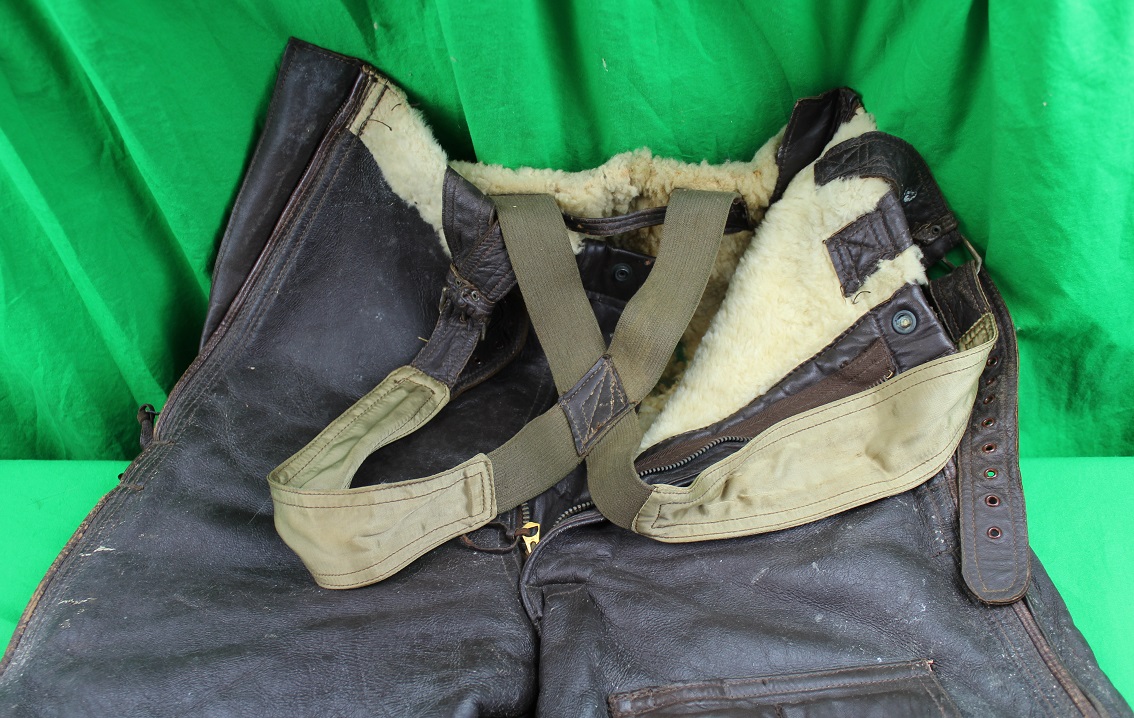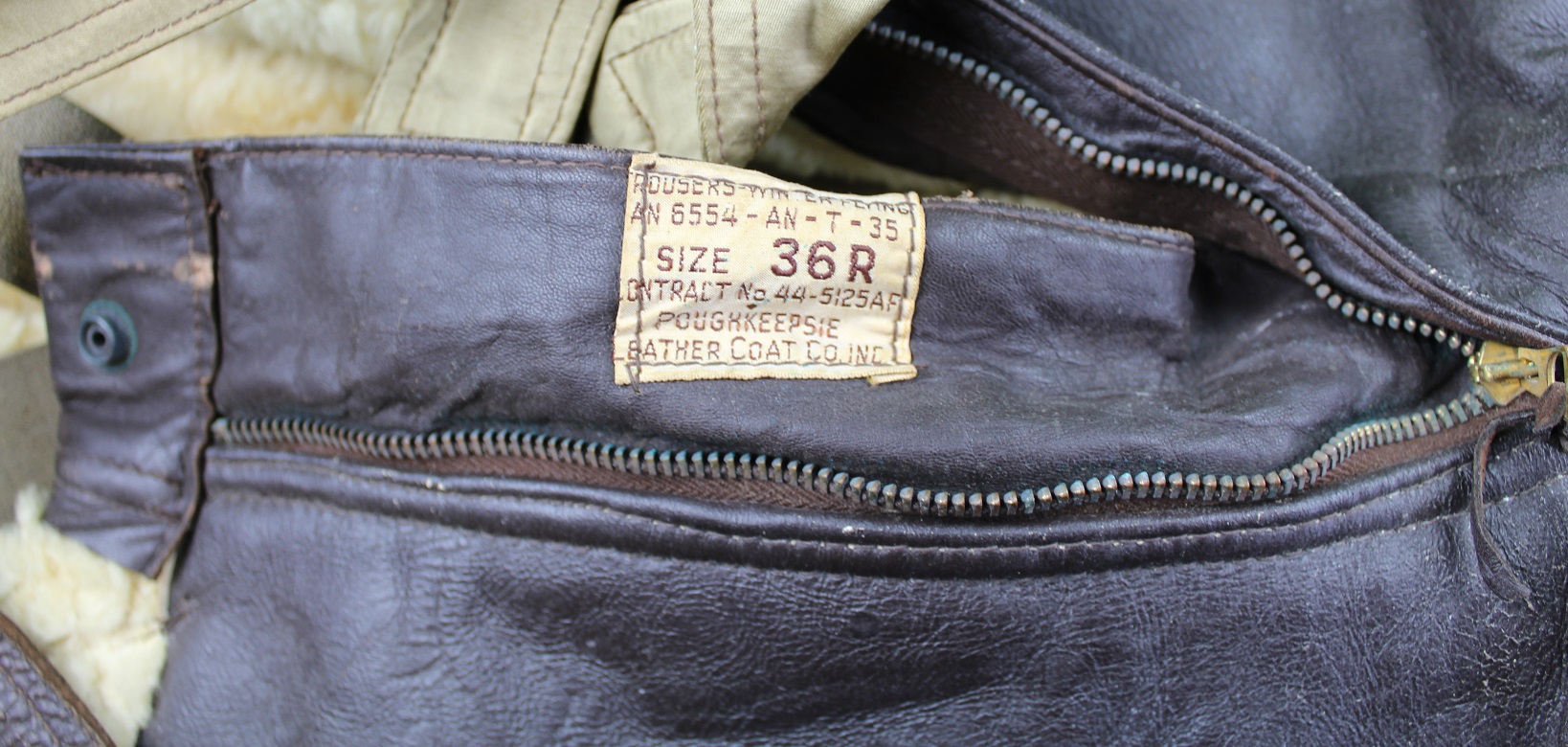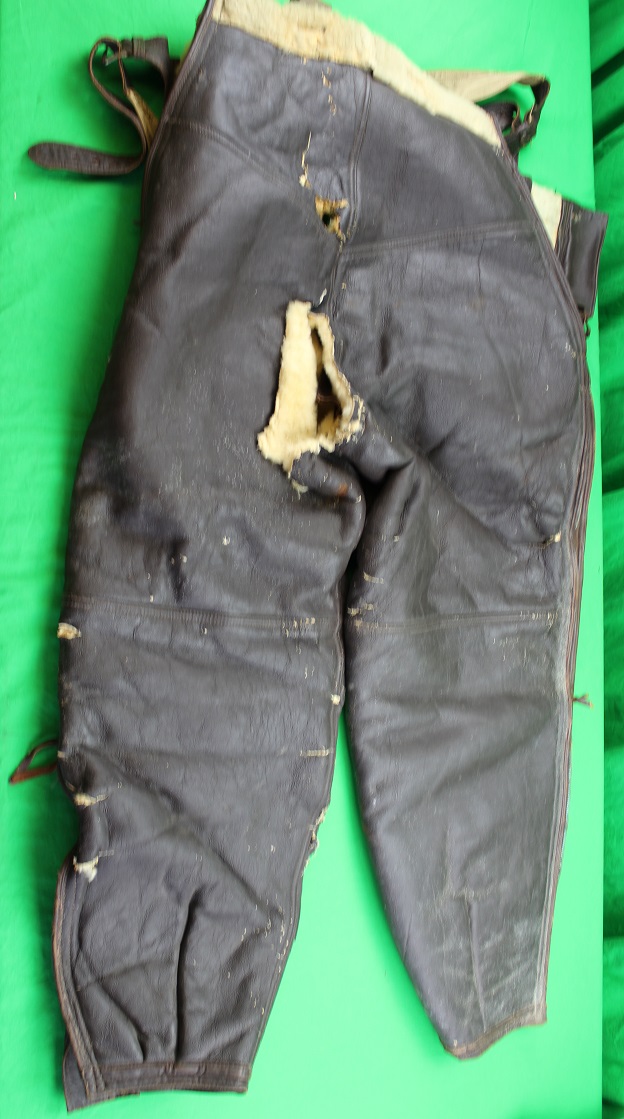 Consignment 237
Here we have a very nice WW2 Over/Great coat in excellent condition! It's heavy green wool and shows no moth damage that I can see. All the original brass buttons are present as well. This one is a 34R and looks to have been issued more than once by the cancellations through things that were written in the coat up by where the size was written. There is one set of initials that I can make out of M.W.H. This coat came out of Central Indiana. There is a Phila. Quartermaster Depot tag inside but there is nothing written on it. Beautiful condition! $65.00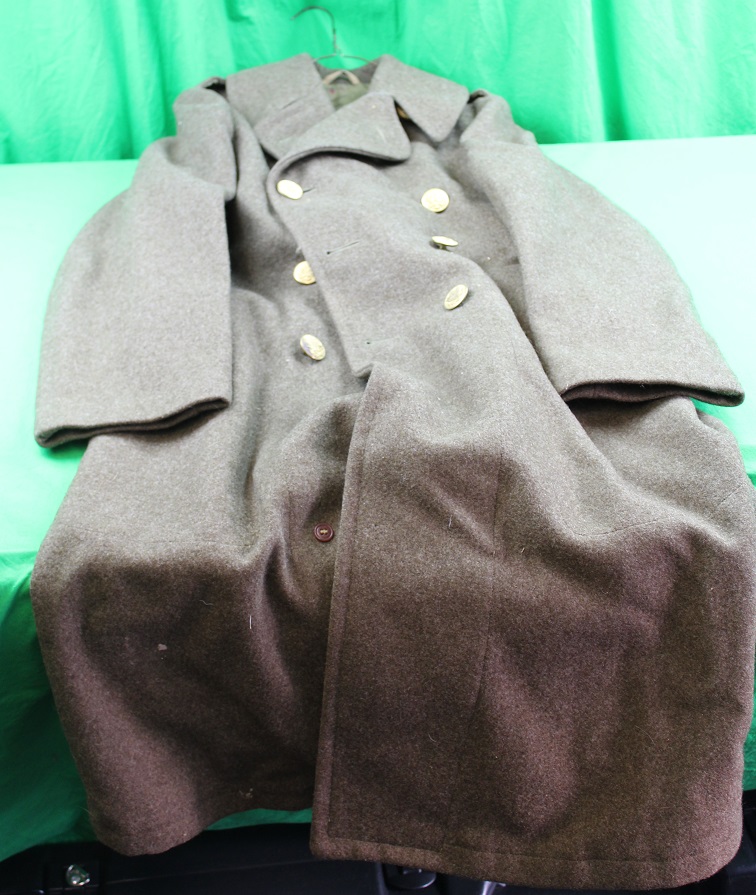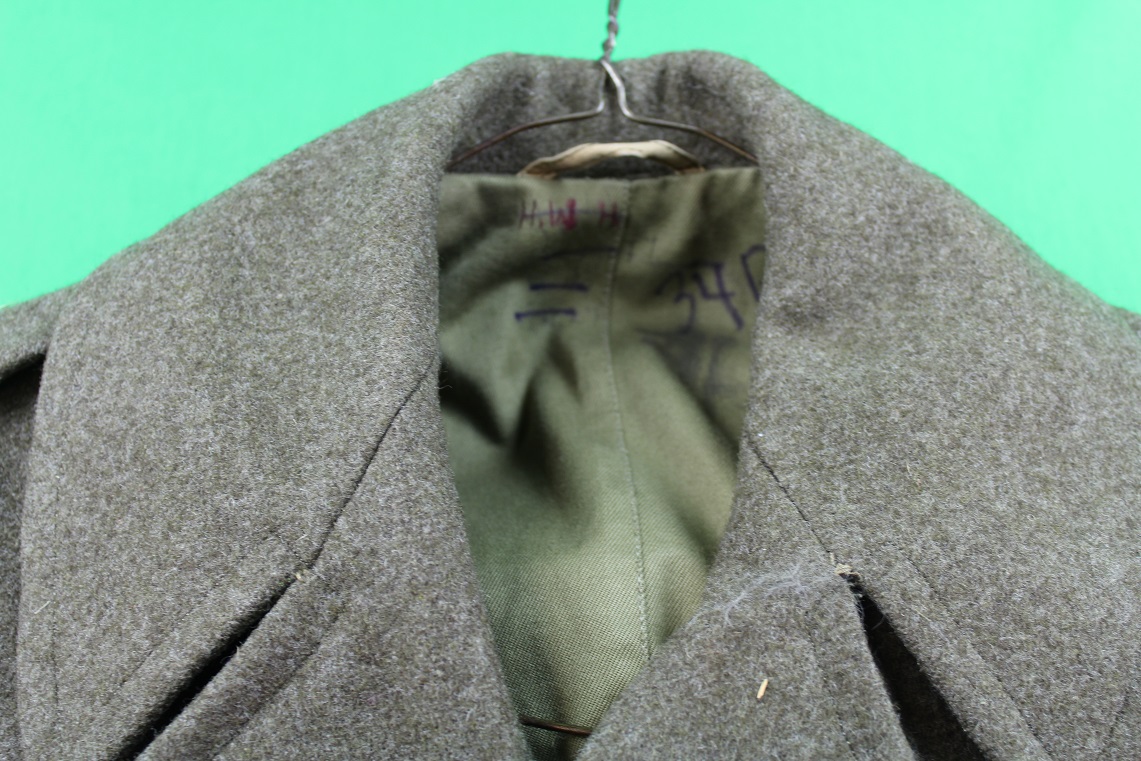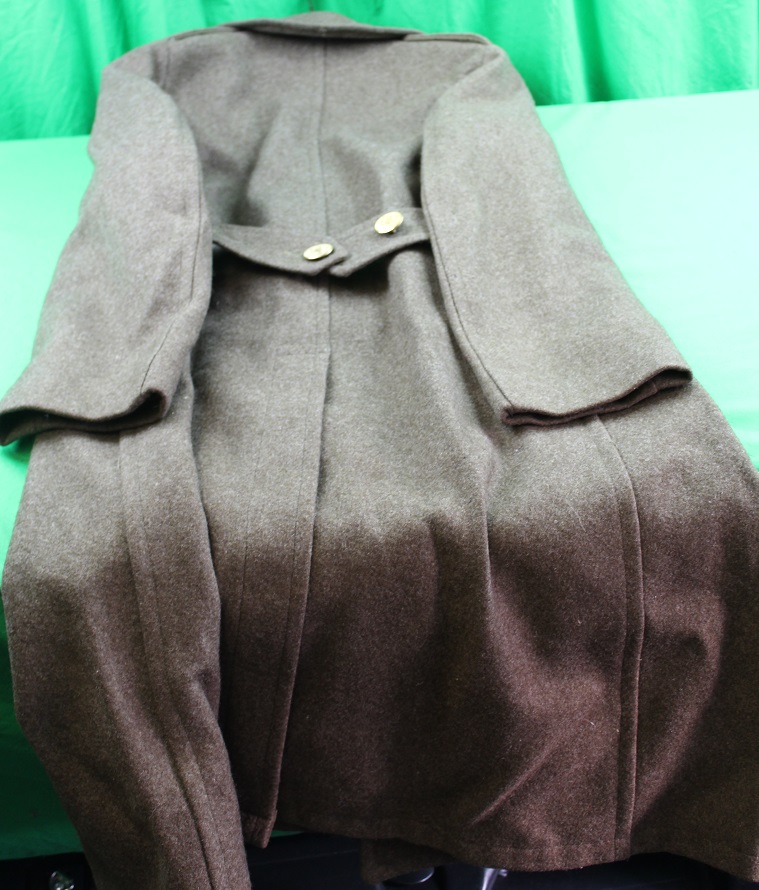 236
Consignment 234 Consignment
SOLD!!! Here is a WW2 U.S. Army Uniform with the ADSEC shoulder patch on the right shoulder. ADSEC or ADSEC/COMZ represents "The Advance Section, Communications Zone", European Theater of Operations, United States Army (ETOUSA), which was formally activated at Bristol in February 1944. It is commonly referred to as simply "ADSEC". This was a U.S. Army logistical agency, the first on the Continent. Upon its creation ADSEC was attached to the U.S. First Army, and gradually took over the Communications Zone activities. The agency moved forward with the Armies and provided close support. ADSEC provided detail planning for the invasion of Normandy, D-Day. After the June 6, 1944 invasion ADSEC was detached from the U.S. First Army and took control of activities at the port of Cherbourg, with engineering activities that included the beaches and landing zones; taking over command of the areas left behind as the First Army moved forward. Besides bringing in supplies for the advancing armies, ADSEC also rehabilitated railway rolling stock and provided transportation of POL (Petroleum, Oil and Lubricants) using rail and motor operations (see Red Ball Express). ADSEC units had to anticipate the needs of the advancing armies and provide as close support as possible to the advancing armies as the situations demanded. These units also provided heavy maintenance work for the advancing armies.
This uniform grouping consists of the 'Ike' short jacket, trousers and the soldiers Overseas Cap. The Jacket has on it the 'Ruptured Duck' insignia which was sewn on after discharge, the ADSEC patch, Tech Sgt's stripes, US and signal corps brass collar insignia, Good Conduct medal and ribbon, Unit Citation award, European African Middle Eastern Ribbon bar with 2 battle stars and the American Campaign Ribbon bar. Also on the left shoulder is The patch of the Advanced Section, Communication Zone (ETO). The meaning of the patch is the lightning bolt represents the Allies breaking the chains of Nazi oppression. The patch is similar to the ETOUSA patch with the addition of the blue 5 pointed star in the white six lobed field. This blue star in white field is the emblem of the Services of Supply organization. This jacket is a size 36 R. The jacket is in generally good/great overall condition but unfortunately no Id was written in it so we don't know who it came from. It was found in Central Indiana. The overseas cap is in good condition with just 3 very minor moth holes in it. No insignia is on the cap. The trousers are in great condition and are size 32/33. The name Albert Hoz? Is in the lining of the trousers but marked out. Everything is just in great shape! $110.00
233 Consignment
Here we have a nice WW2 Japanese Prayer / Good Luck Flag in great condition. This piece has been professionally framed years ago and I have not taken it out of the frame. The frame is 42 ½ inches long by 30 ½ inches tall. The flag itself is 36 X 28 with the 'Meatball' in the center and many Japanese characters painted on it. The flag has the leather end tie tabs. It kind of looks like something was mounted at the top of the frame under glass to hold the flag in place but I don't know for sure. Here is what Wikipedia has to say about Japanese WW2 Good luck flags:
The Good Luck Flag, known as hinomaru yosegaki in the Japanese language, was a traditional gift for Japanese servicemen deployed during the military campaigns of the Empire of Japan, though most notably during World War II. The flag given to a soldier was a national flag signed by friends and family, often with short messages wishing the soldier victory, safety, and good luck. The Japanese call their country's flag hinomaru, which translates literally to "sun's circle", referencing the red circle on a white field. When the hinomaru was signed, the Japanese characters were usually written vertically, and radiated outward from the edge of the red circle. This practice is referenced in the second term, yosegaki, meaning "sideways-writing". The phrase hinomaru-yosegaki can be interpreted as "To write sideways around the red sun", describing the appearance of the signed flag.
For this fine memento from WW2 $375.00 Ready to hang! I believe it is too large to ship and I will not separate it from the original frame. Contact me.
Consignment
209
SOLD!!!
Here we have what I think is an early Motorcycle riders belt. The belt is about 35 inches long not counting the double tongue buckle. The belt is still pliable and about 1 5/8 inches wide. There are displays of six studs with a central located larger stud with either a blue or red plastic or glass insert in it located in 4 different spots on the belt. On the belt loop there is also a larger stud with a red insert in it. Kind of unique and unusual! $45.00
Consignment
207
Here is a very unusual studded leather belt ! This piece is about 49 inches long with two ornate brass buckles? on each end. I cannot tell how they are suppose to fasten together as I think some straps are lacking. The belt was white I believe at one time but now darkened a bit. The leather is 1 3/4 inches wide and has tons of hand applied brass 'nails' through the leather with the reverse beat down. Probably foreign but who knows! $125.00
Consignment
206
Here we have a WW1 Luger holster that is missing the top flap. Good for restoration or for parts. The reverse is marked N BURGHARD 1918 . The leather is still supple. For this piece $45.00
Consignment
070
Here we have an original WW2 Navy M-422A leather flight jacket.
Navy M-422A
The Navy's Bureau of Aeronautics (BuAero) first issued the M-422 to aviators in 1938. Admiral "Bull" Halsey wore an M-422 when Hornet launched Jimmy Doolittle's B-25s toward Tokyo in 1942. Lt. Butch O'Hare, the Navy's first ace and a Medal of Honor winner, wore his M-422 flying F-4Fs with Fighting 3. The Flying Tigers ordered M-422s for their pilots flying P-40s in China. BuAero widened the M-422's left pocket 1/2-inch in 1941, added a pencil slot, and designated the jacket M-422A. In 1942, the wide left pocket was eliminated and an inset welt pencil pocket was added. The Navy's M-422A specification required light seal brown goatskin with a reddish brown mouton (lamb's wool) collar. The lining was crimson twill. The zipper was a size 5 nickel zipper with bell pull. The knit cuffs were standard rib knit, but the waistband was a single layer of rib-rack.
Original M-422As had the letters "USN" stenciled under the collar in black, white, or silver paint, but the jacket did not have the letters punched into the storm flap like the G-1. They did have an inside, snap-shut chart pocket and a graceful throat latch to keep out the cold.
This actual jacket is in good condition with wear to the cuffs and the lining. There are some dust and spots on the outer part but not bad. You can see the shadow of US but no N on the back of the collar Check out the pics. This is a large jacket. The inside pocket is id'd to Lt. R.D. Hunt. I do not have any info on the Lt. The tag has been torn out of this jacket so I do not know who manufactured it. The zipper needs repair. Take a look at the pics! $275.00
Consignment
205
Here we have a WW1 photo and uniform that belonged to Pvt. Robert Kirkpatrick who served in the 132 Ambulance 108 Sanitary Train, 33rd Illinois Prairie Division. The photo was taken in uniform on June 4th, 1963 when he was 66 years old. The photo says Martinsville, Indiana and this grouping did come from Indiana. Here's the bio of the 33rd Illinois Prairie Division:
History of the 33rd Infantry Division Activated: July 1917 (National Guard Division from Illinois). Overseas: May 1918. Major operations: Meuse-Argonne, Somme offensive. Casualties: Total-6,864 (KIA-691, WIA-6,173). Commanders: Maj. Gen. George Bell, Jr. (25 August 1917), Brig. Gen. H. D. Todd, Jr. (19 September 1917), Maj. Gen. George Ball, Jr. (7 December 1917). Returned to U. S. and inactivated: May 1919.
As you can see this unit saw lots of action and Pvt Kirkpatrick would have been extremely busy with 6,864 American casualities!
The uniform consists of the tunic, cap and trousers. As you can see they are in generally good condition with some mothing here and there but not too bad at all. The worst is hole in the trousers. The cap has no mothing on it and is marked inside Max Greenberg & Bro. and is dated 1918. This is a small uniform as was common for the day. The US and Medical disc insignia is still on the collar as evidenced in the photos. The insignia on the cap is missing. The trousers are the mounted kind of trousers and are missing the tie strings for the lower legs. Take a look at the pics! $295.00
Consignment
204
Here we have a WW2 wool tunic for a Tech Corporal that has the Ruptured Duck patch on the front over the right breast pocket and has two different Armor patches on the shoulders. One is for the 12th Armored division and the other is for the 2nd Armored division. The 12th Armored Division was an armored division of the United States Army in World War II. It fought in the European Theater of Operations in France, Germany and Austria, between November 1944 and May 1945. The German Army called the 12th Armored Division the "Suicide Division" for its fierce defensive actions during Operation Nordwind in France, and they were nicknamed the "The Mystery Division" when they were temporarily transferred to the command of the Third Army under General George S. Patton, Jr., to cross the Rhine River. The 12th Armored Division was one of only ten U.S. Divisions (and only one of two U.S. armored Divisions) during World War II that had African-American combat companies integrated into the Division. One of the African American soldiers, Staff Sergeant Edward A. Carter, Jr. was awarded The Distinguished Service Cross for Gallantry in Combat during World War II, and was later awarded the Medal of Honor posthumously.
The 2nd Armored Division ("Hell on Wheels"). The division played an important role during World War II in the invasions of North Africa and Sicily and the liberation of France, Belgium, and the Netherlands and the invasion of Germany.
This soldier must have been assigned to each of them at some point during the war. This offering only has the tunic in it and it's generally in good condition with the exception of some wear on the collar. There are a few moth nips elsewhere but not all that bad. Size 36 R. For this tunis $85.00
Consignment
203
Here we have a set that consists of a dress white tunic / jumper and trousers for a Navy Gunners Mate. There is an id in the jumper and the trousers of I.F. Bange. We believe this uniform belonged to Isaac Franklin Bange who was on the Andres DE-45 and was mustered in on March 15, 1943. It's beleived that he is from Morgan County. USS Andres (DE-45) was an Evarts-class destroyer escort constructed for the United States Navy during World War II. Sent off to the dangerous waters of the North Atlantic Ocean during the Battle of the Atlantic to protect convoys and other ships from Nazi Germany's Kriegsmarine U-boats and fighter aircraft, Andres performed escort and anti-submarine operations. Andres was originally built as HMS Capel (BDE-45) for the United Kingdom, allocated to the Royal Navy under Lend-Lease. Laid down on 12 February 1942 by the Philadelphia Navy Yard; launched on 24 July 1942; sponsored by Miss Mary Elizabeth Schumacher, the daughter of Captain Theodore L. Schumacher, USN, who was assigned to the Philadelphia Navy Yard; reclassified to DE-45 on 25 January 1943 when the ship was reallocated to the United States Navy; renamed Andres on 4 March 1943; and commissioned at her builders' yard on 15 March 1943, Lieutenant Commander Clayton R. Simmers in command.
The whites have turned a little yellow but are still in good displayable condition. His name I. F. BANGE is stenciled in both the tunic/jumper and the trousers. For the pair $95.00
Consignment
202
We picked up some uniforms from WW1 on down so we'll list them as time allows. Here is the first one.
This is a U.S. Military SETAF marked uniform from the 1950's. SETAF stands for Southern European Task Force / U.S. Army Africa. SETAF was formally activated during a ceremony October 25, 1955. The headquarters, commanded by Maj. Gen. John Michaelis, was temporarily established at Camp Darby with units stationed in Vicenza and Verona. Shortly after activation, SETAF moved its headquarters to Verona. Troop strength reached 10,000 and SETAF was formally established with a U.S.-Italian agreement.
In 1959 a third agreement brought significant changes to SETAF, to include assigning Italian Army personnel to the SETAF general staff to assist with unique bi-national responsibilities.
In 1963, SETAF lent a helping hand to our Italian neighbors when a huge landslide forced a deluge of water over the Vajont Dam in the Piave Valley killing more than 2,000 people. SETAF helicopters were the first on the scene to provide assistance.
I believe this particular uniform to be an early one with the red banner SETAF patch on the right shoulder. The lot consists of three pieces: The overseas cap , the Ike jacket and the trousers. The cap is a size 7 and the jacket is marked size 38L and the date 20 May 1953. The trousers are the M-1952 with the last date of 18 Dec. 1952 on them. I don't see a size on them but I believe they are a size 30 to 32 waist. The wool material is in good condition with a minor moth hole here and there but not bad at all. The only patches on the Ike jacket besides the red banner SETAF patch is PFC subdued patches on either shoulder. The lining is green and in pretty good condition. For the three pieces $95.00
Consignment
201
Here we have a nice 3 piece uniform grouping with the China/Burmese patch on the left shoulder of the tunic as well as sergant strips on both shoulders. This tunic is in pretty good condition with the 4 ribbons on the chest which include: 1. Good Conduct 2. WW2 Victory 3. American Campaign & lastly 4. Asiatic & Pacific Campaign Ribbon. There is one US collar disk on the collar while the other one is missing. The right breast has the Ruptured Duck indicating his discharge from the service. This tunic also has the Distinguished Unit wreath on the right lower sleeve. This jacket is a size 35 short and has the elastic at the back inside. The jacket was made by Albert Turner Inc. and the last date in it is Feb. 27, 1942. There were 3 patches found in the pocket with one being the subdued Sergeant's patch and two Army Service Forces patch. The Army Service Forces was one of the three autonomous components of the Army of the United States during World War II, the others being the Army Air Forces and Army Ground Forces. It was created on February 28, 1942 by Executive Order Number 9082 'Reorganizing the Army and the War Department' and War Department Circular No.59, dated March 2, 1942. Also found in the pocket was a partial ticket for The Rivoli Theatre in New Delhi, India. Take a look at the pics!
Also with this grouping is his duty long sleeve shirt also with subdued sgt's patches and the Distinguished Unit wreath. This shirt is in really nice condition with only one button having an edge broken off of it. The shirt has the attachments for the removable China/Burmese patch which we do not have.
Finally, the button fly trousers are in good condition with a quarter size spot on one of the legs. Unfortunately the soldier did not write his name in these. Small size as normal for the time. For this nice grouping of a U.S. China/Burmese uniform $275.00
Consignment
200
Here is a small collection of Nazi / German items sent back by Dick Carroll (Indiana?) to Nancy (Carroll?). The grouping consists of a small wooden plaque measuring about 6 1/2 inches by 3 inches having been painted red with a Swastika in white circle near the top. There are two small incisions below the Swastika that indicate that something was mounted here at one time, perhaps a medal. All of these items were in a scrap book and some of them of these items have black paper stuck on the back. Besides the plaque there is a 1934 tinnie entitled ''DEUTSCH IST DIE SAAR', A 100,000 GERMAN BANK NOTE FROM 1923, A SMALL LADIES OR PINKY RING WITH A IRON CROSS ON IT and 3 COINS. The coins are 2 Francs coin from 1945, German 10 Pfennig coin from 1912 and a coin from Belguim I think that is dated 1945. There is also a small black slip of paper from the album that has on it DICK CARROLL SEND THESE FROM PARIS & GERMANY. and a small note to Nancy that says 'HELLO NANCY, I HAVEN'T MUCH TIME SO PLEASE EXCUSE THE SHORT NOTE. THE KNIFE IS FOR BROTHER AND THE REST IS YOURS. BIVE MY BEST TO MON & POP AND I'LL WRITE AGAIN SOON. T HERE'S NOT MUCH TO BUY OVER HERE SO HOPE YOU LIKE YOUR RING AND STUFF. LOVE & KISSES , DICK'. These pieces came out of Central Indiana (Lafayette) so something interesting could come up on ancestry.com if you care to look. For all the pieces $175.00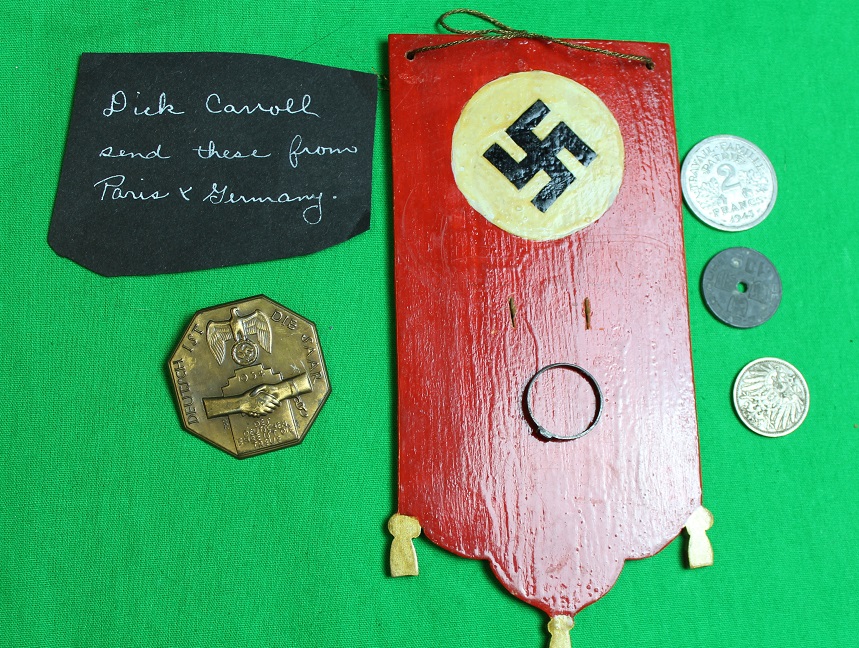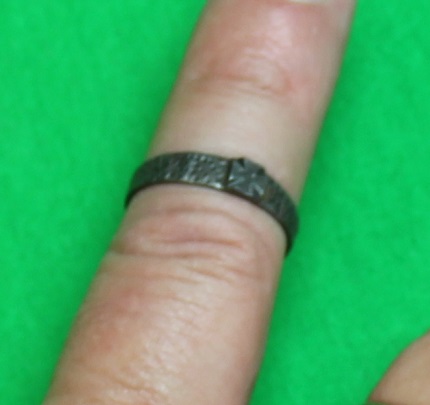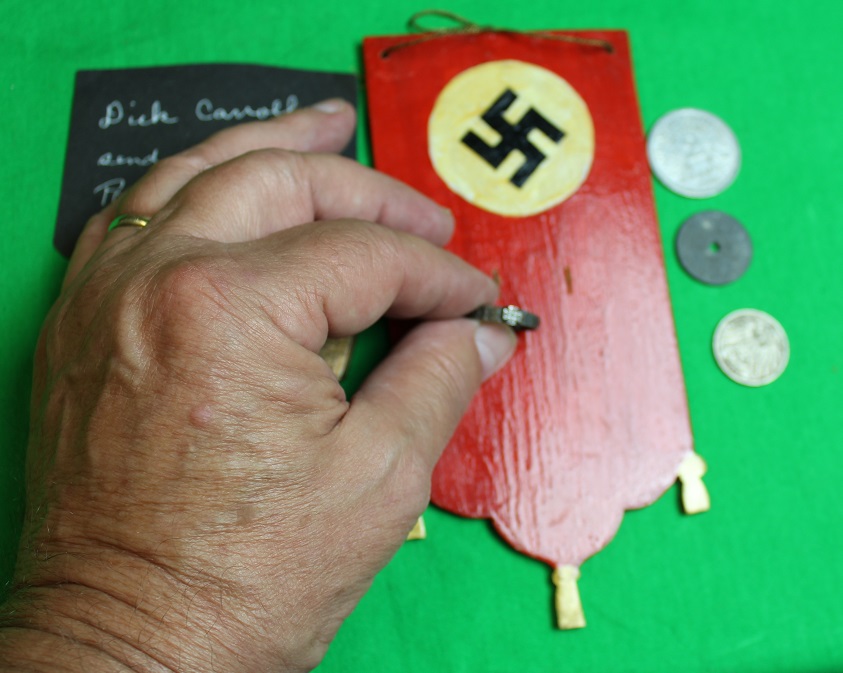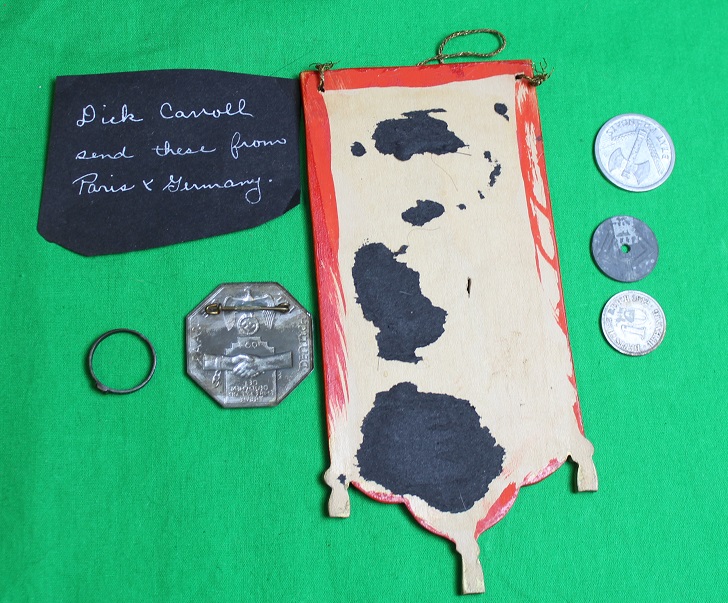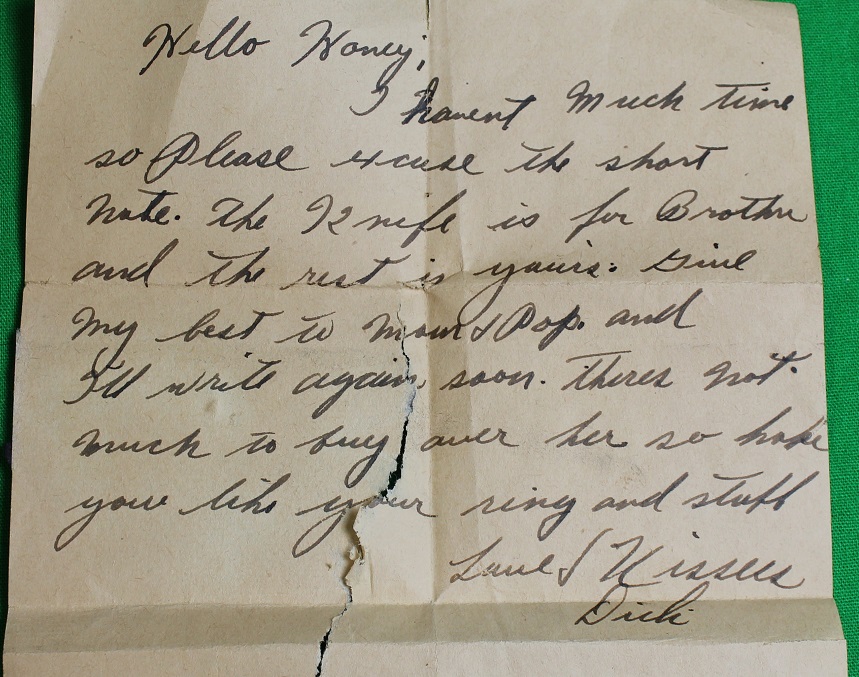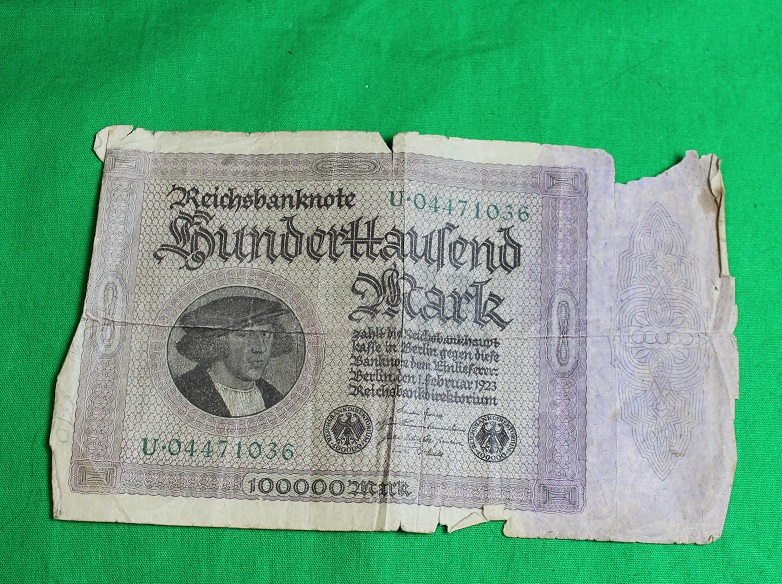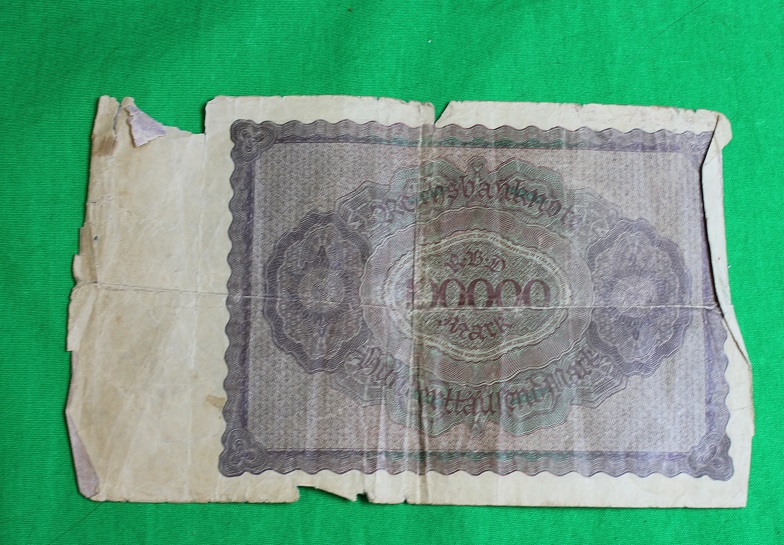 Consignment
199
Here we have two different TIME magazines. The smaller one is a May 7, 1945 Edition costing TEN CENTS and is the MEDITERRANEAN PONY EDITION which was printed in Italy for distributiion to the Armed Forces in the Meditterranean Theatre. This edition is seldom seen and most of the time when you see it then you will see a large red X over Hitlers face. All 32 pages are present although the middle page has come loose from the staples. The magazine is in fair to good condion and as previously noted, complete. Id'd on the front cover to a Hud Hudelson. Hard to find! $125.00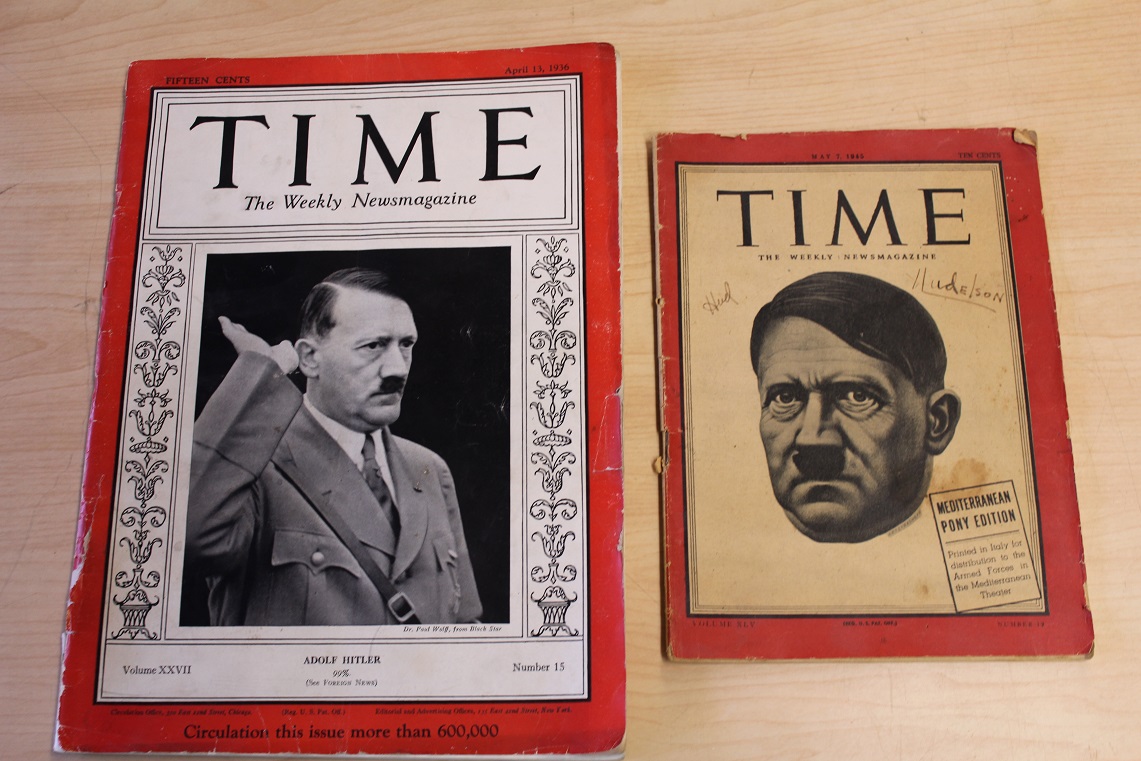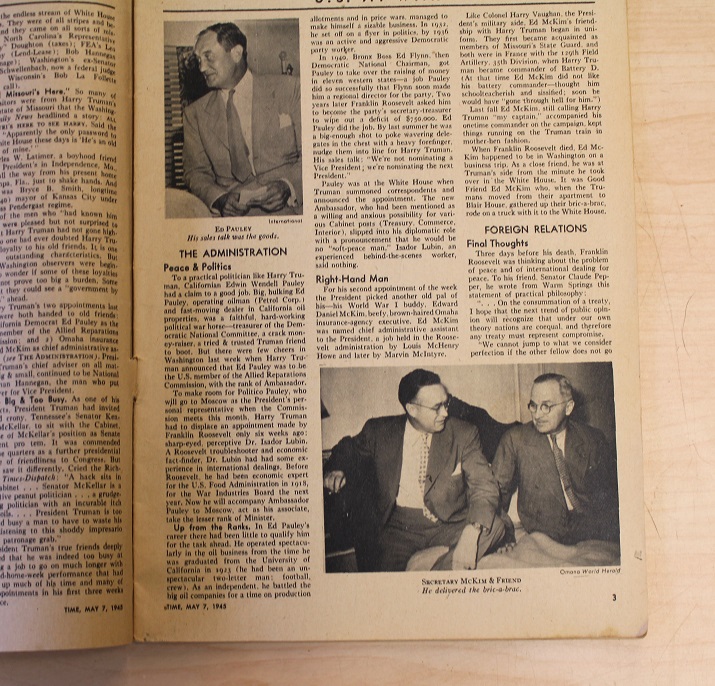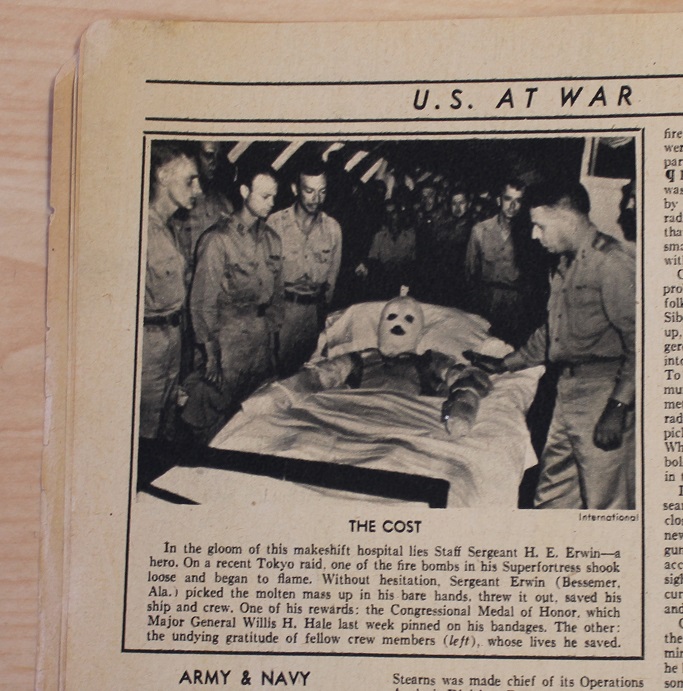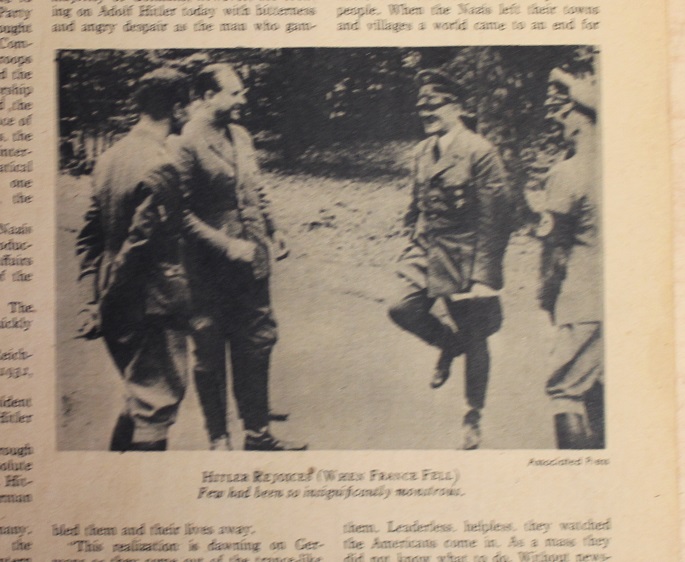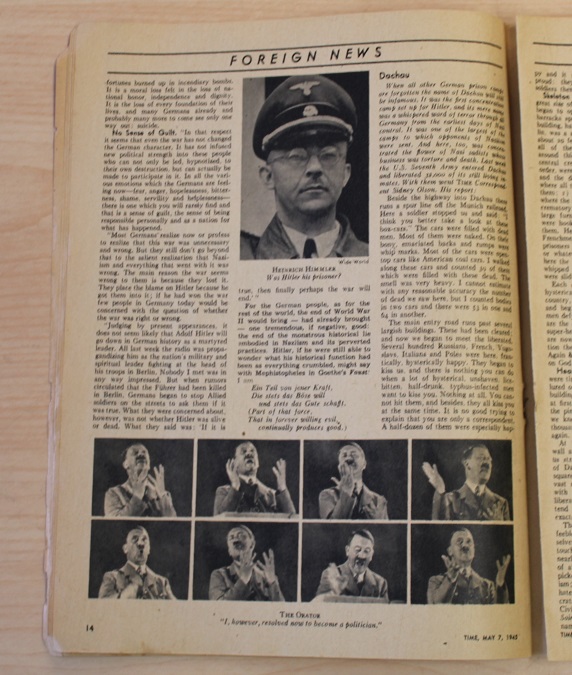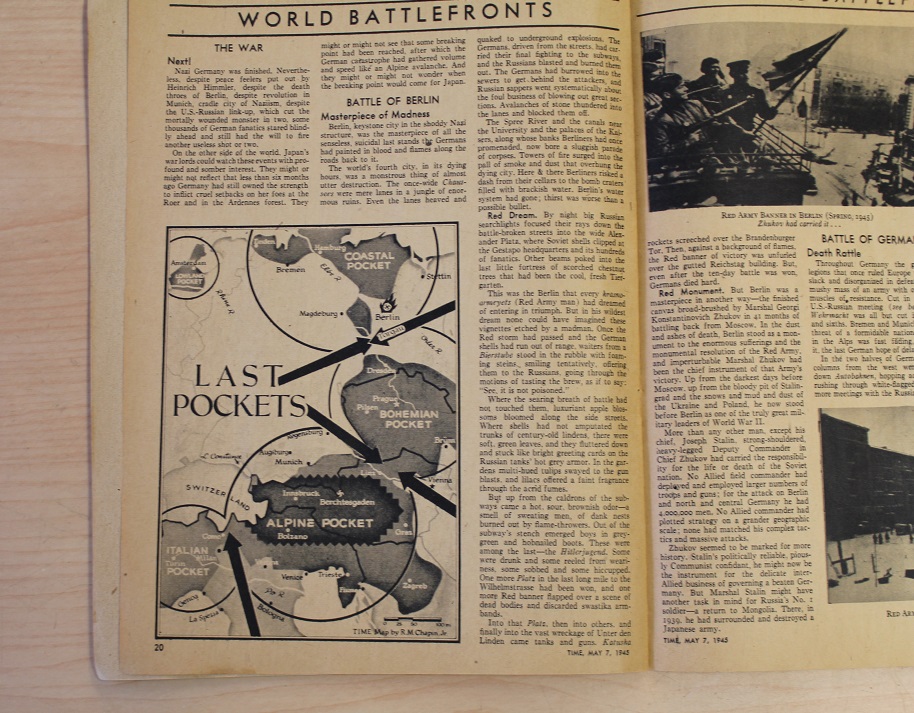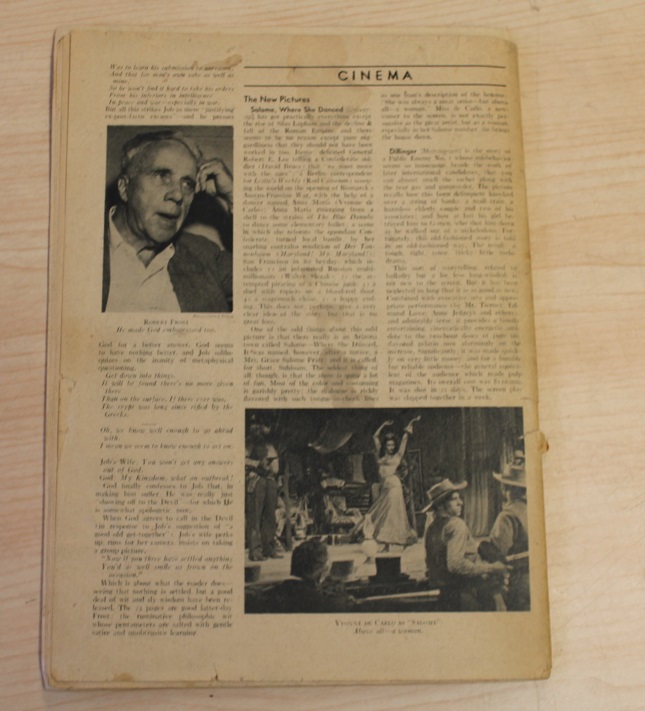 198
The larger magazine is a TIME magazine dated April 13, 1936 and shows a younger Adolf HItler on the cover. This magazine is also complete and consist of 92 pages in fair to good condition with many color photographs. Lots of car ads in here as well as a Canadian Pacific ad showing an Airship and several Airplane ads. The front cover is torn at the spline at the bottom and a couple of small tears on the edge, otherwise good. The Foreign News section talks about Hitlers rise at that time. Interesting reading! $125.00
197
SOLD!!!
Here is a small collection of items that belonged to a WW2 veteran that was a friend of mine. The collection consists of 6 racy small comic books each measuring about 3 inches by 4 ½ inches and accompanied GI's to the front lines. These particular books went to Europe and are kept in a German Folder for a H. Hoffman. (See the pics). The little books have many black and white pages of illustrations that I cannot show on line. The titles are: THE ART OF LOVE-POPEYE, LUKE McGLOOK " THE SMART BOY", SKIPPY IN HOT AND HAIRY, LITTLE ANNIE ROONEY, SADIE AND THE MILKMAN and THE BREAT BIG MAN FROM THE SOUTH STARRING BAREY GOOGLE! There are illustrations on each page and it makes me blush to look at most of them! Also inlcuded is a approx. 6 inch by 10 /2 inch long folded heavy piece of paper with a poem, article and ornery definitions on them. The last piece is a poem about Hitler and Germany and is quite racy as well! Definitely written by a WW2 GI.
My Friend served in the South Pacific but he was always trading for things brought in by Soldiers who were in the European theatre so that is probably the story here. He has since passed away so unfortunately I can't ask him. For the lot $165.00
196
CONSIGNMENT
Here we have a nice 37MM disarmed shell with projectile. The 37 mm Gun M3 was the first dedicated anti-tank gun fielded by United States forces in numbers. Introduced in 1940, it became the standard anti-tank gun of the U.S. infantry with its size enabling it to be pulled by a jeep. However, the continuing improvement of German Tanks quickly rendered the 37 mm ineffective, and by 1943 it was being gradually replaced in the European and Mediterranean theaters by the more powerful British-developed 57mm Gun M1. In the Pacific, where the Japanese tank threat was less significant, the M3 remained in service until the end of the war. Like many other light anti-tank guns, the M3 was widely used in an infantry support role and as an anti-personnel weapon, firing high explosive and canister rounds. The M5 and M6 tank mounted variants were used in several models of armored vehicles most notably in the Stuart Light Tank M3/M5, the Lee Medium Tank M3, and Greyhound Light Armored Car M8. In addition, the M3 in its original version was mated to a number of other self-propelled carriages.
This particular shell is 13 inches long overall and the brass has been cleaned. The head stamp indicates a 1942 manufacture date. The projectile has been fastened securely to the base. This is a nice piece and an excellent display example! For this fine piece $125.00
195 WW1 & WW2
Here we have a lot of Broom tail Mauser ammo in clips and in box! 7.63 MAUSER Ammo 7.63 Mauser ammunition goes by a few names, 7.63 x 25mm, 7.63 Mauser, and the .30 Mauser automatic. The round is quite proficient and famous, even if you've never heard of it before. 7.623 Mauser ammo was the round used in the famed C96 Mauser also known as the "Broomhandle Mauser". That's the famed weapon Han Solo wielded in the movie Star Wars. The Mauser factory has produced some of the greatest and most influential weapons and ammunition in the world. 7.63 Mauser rounds were one of the first massively successful automatic cartridge rounds, paving the way for commercial development of automatic pistols the world over. In Europe the round was widely adopted by everyone from Australia, Finland, Austria Hungary, to Germany. The 7.63 Mauser round was not only popular is pistols, but in sub machines guns as well. The Mauser C96 was also converted into one of the first machine pistols. The cartridge found service in numerous wars all over the world, including World War 1 and the Finnish Civil War. Today, 7.63 Mauser ammunition is still being produced and fired in weapons built over a hundred years ago. While the cartridge isn't in service with any modern military, the round is still popular with numerous collectors, re-enactors, and enthusiasts. 7.63 Mauser is still quite popular with modern ammunition being manufactured for it.
The Mauser C96 (Construktion 96) is a semi automatic pistol that was originally produced by German arms manufacturer Mauser from 1896 to 1937. Unlicensed copies of the gun were also manufactured in Spain and China in the first half of the 20th century. The distinctive characteristics of the C96 are the integral box magazine in front of the trigger, the long barrel, the wooden shoulder stock which gives it the stability of a short-barreled rifle and doubles as a holster or carrying case, and a unique grip shaped like the handle of a broom. The grip earned the gun the nickname "Broomhandle" in the English-speaking world because of its round wooden handle, and in China the C96 was nicknamed the "box cannon" (Chinese: ___; pinyin: hézipào) because of its rectangular internal magazine and the fact it could be holstered in its wooden box-like detachable stock. With its long barrel and high-velocity cartridge, the Mauser C96 had superior range and better penetration than most other pistols; the 7.63×25mm Mauser cartridge was the highest velocity commercially manufactured pistol cartridge until the advent of the .357 Magnum cartridge in 1935. Mauser manufactured approximately 1 million C96 pistols,]while the number produced in Spain and China was large but unknown due to the loss, non-existence or poor preservation of production records from those countries.
Here we have 95 vintage rounds of ammo and 9 separate stripper clips. $125 for the lot.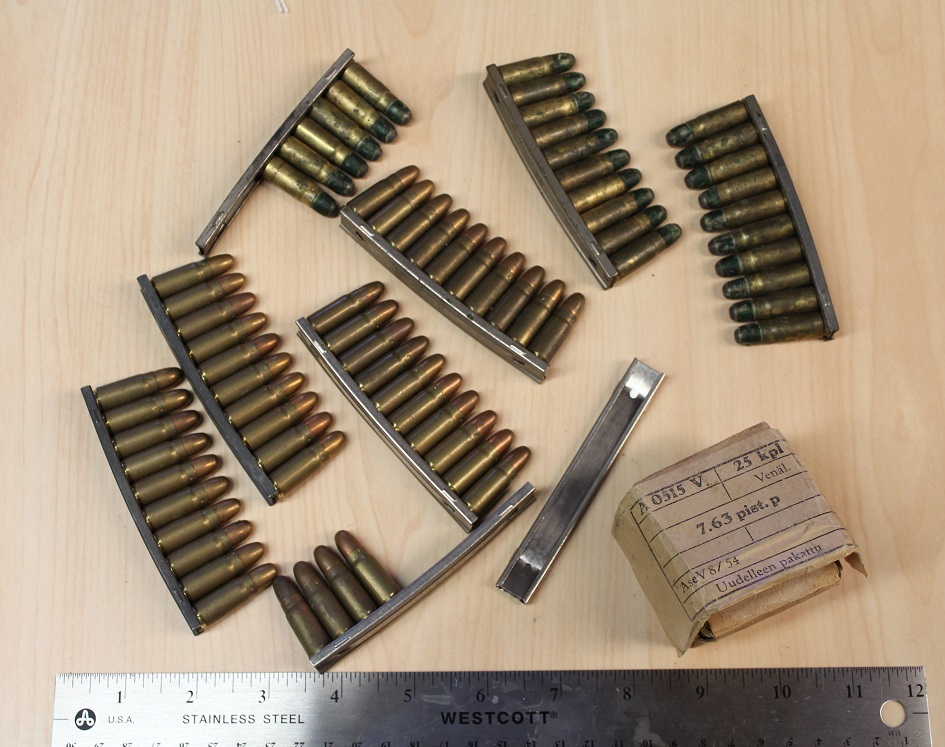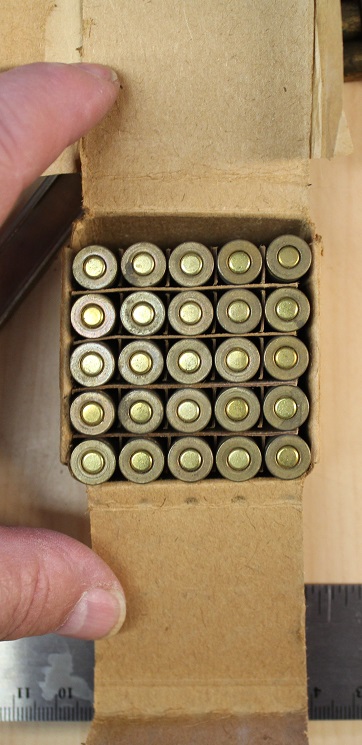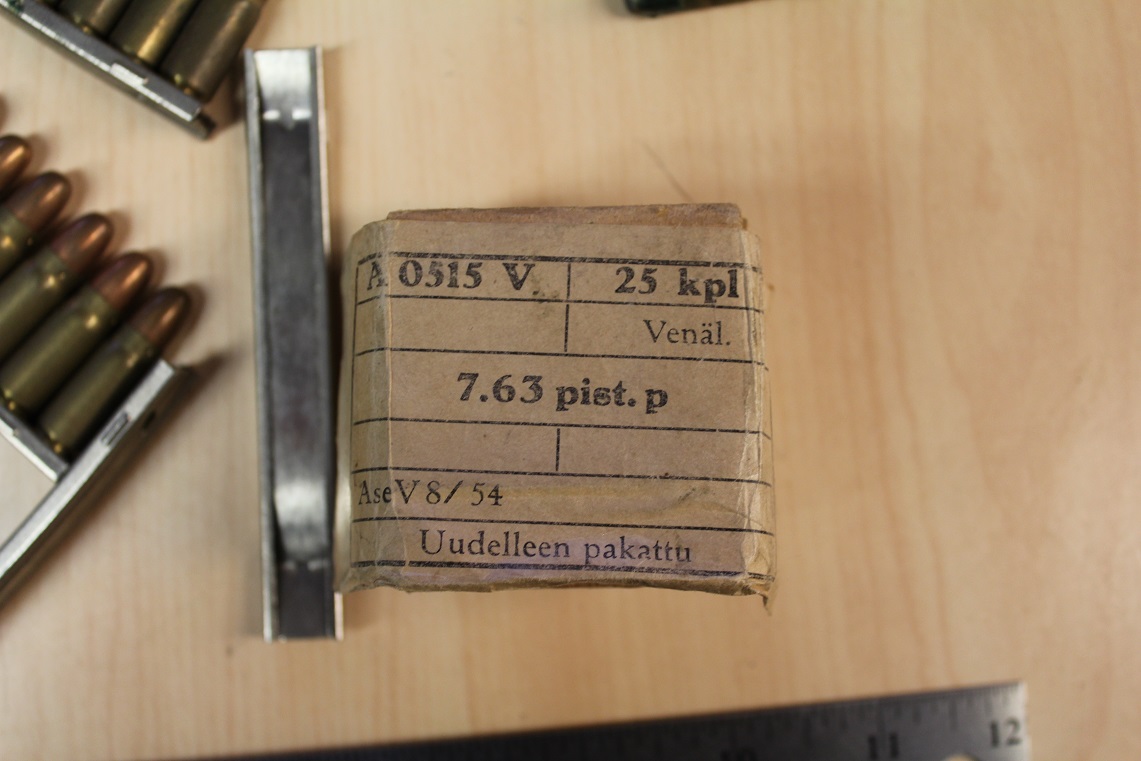 Consignment
Item No. 194
Here we have a WW1 Grouping belonging to Vergil Fred Schleter of Franciso and Princeton, Indiana who served with the A.E.F. in France with Co. E. 335th Infantry. He sailed from NY Sept. 3rd, 1918 and arrived in England Sept 16th from which he sailed again from St Nazaise France April 29, 1919 and arrived in the USA May 7th, 1919. Vergil was appoint Corporal of Co.E. JUne 10th, 1918 and was 5 feet 10 1/2 inches tall with blue eyes and brown hair. He also had a light complexion and was 26 years old. He was discharged at Camp Dix N. J. on May 15, 1919.
335th Regiment constituted 5 August 1917 in the National Army as the 335th Infantry and assigned to the 84th Division. For World War I, personnel were first enlisted from the states of Illinois, Wisconsin, and Kentucky and were formed into an infantry division in 1917, whereupon they chose the formation's distinctive patch and nickname. The division was formally activated in August 1917. It was deployed to France in October 1918 to serve as a training formation for replacements which would be sent to the Western Front. At the war's end, the formation was recalled home and, without having seen combat actions, inactivated in January 1919. Its commanders included Brig. Gen. Wilber E. Wilder (25 August 1917), Maj. Gen. Harry C. Hale (6 October 1917), Brig. Gen. Wilber E. Wilder (26 November 1917), Brig. Gen. Wilber E. Wilder (15 December 1917), Maj. Gen. Harry C. Hale (1 March 1918), Maj. Gen. Harry C. Hale (5 June 1918), Maj. Gen. Harry C. Hale (21 July 1918), Brig. Gen. Wilber E. Wilder (18 October 1918), Maj. Gen. Harry C. Hale (31 October 1918).
This grouping included the brown small portfolio that he kept his papers in which consist of his Discharge, Souvenir postcards from Camp Taylor, KY to Miss Doris Stevens of Francisco, Indiana as well as the 'PARLEY VOO BOOKLET' so he could converse in French, a bible given to him by his sister, a civilian photograph,4 actual photograph postcards of soldiers which includes him and a book that he carried that had instructions written in it by his own hand concerning the Browning Automatic Rifle or BAR that he must have carried. In the book is an unusued period envelope and also a unused piece of paper with a Camp Sherman of Chillicothe, Ohio letterhead on it. There are two stamps folded with the paper. I don't know if Vergil was in any action but he was 'Over There'!!! For the grouping $175.00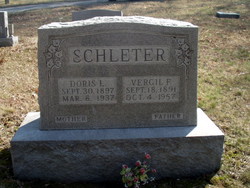 Consignment
Item No. 193
Here's something I don't see often. This is a captured empty Japanese shell in a paper tube with Japanese characters on it that was found on Attu Island in the Aleutian chain on Feb. 8th , 1944 by Marine Jack A. Taylor of Indiana. I have the accompanying note that he signed with that info on it. It's a pretty neat item. The shell itself measures about 5 1/2 inches tall by 1 3/8ths inch across the base. The paper tube is about 8 1/2 inches tall. Unusual!!! $165.00
Consignment
Item No. 192
We just got in some excellent conditioned 1941 US Army G.I. Boots! Check 'em out!
Consignment
Item No. 191
Here we have the basic U.S.Army Recruiter Badge with 2 stars. U.S. Army recruiter badges are presented to active and reserve Army personnel who are assigned to the U.S. Army Recruiting Command (USAREC). The Basic Recruiter Identification Badge is a silver crest that incorporates an eagle with raised wings straddling a flaming torch surrounded by a green banner with the words "U.S. Army Recruiter." All Army personnel that graduate from the Army Recruiter Course (ARC) or are assigned to USAREC are authorized to wear the Basic Recruiter Identification Badge. However, only those ARC graduates who have satisfied specific recruiting goals are authorized to wear the Basic Recruiter Identification Badge as a permanent award.
Official Army issue. Approximately 1 3/4' diameter. Made in silver oxide with green enamal background. Reads 'U.S. Army Recruiter'. Badge is given to qualified enlisted personnel and commanders who honorably completed their tour of duty in recruiting on or after 1 July 1980. This award was made retroactive to January 1975 for those still on active duty. The Army Recruiter Badge is presented to any personnel who are assigned as active recruiters in the United States Army. The basic badge is a silver crest and may be upgraded with three gold achievement stars, centered beneath the badge. This one has 2 gold stars attached. Achievement beyond the award of the 3rd gold star is signified in the awarding of a gold recruiter badge. Further achievement awards for the 'Gold Badge Recruiter' are annotated by sapphire stars placed at the bottom of the crest. The Army Recruiter Badge is initially presented as a temporary decoration and is worn on the left pocket, beneath standard award ribbons.
This particular badge is in good condition with 3 clutch back attachments on the back. This is the real deal not a knockoff or copy . For this piece $25.00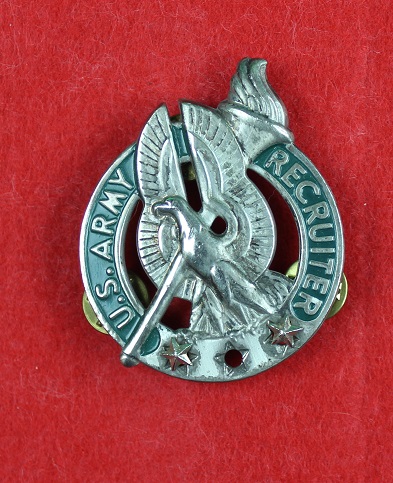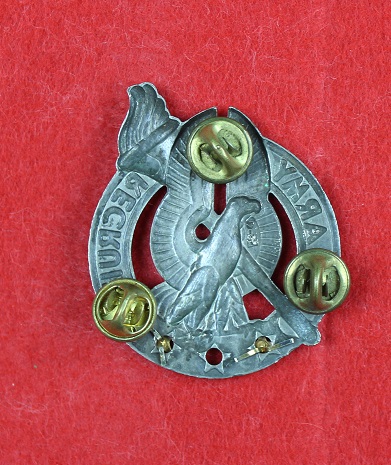 Item No. 181
Consignment
Here's a factory worker pin for a US factory during WW2. There is an enameled red, white & blue piece that says KEEP 'EM FLYING on it with a little gold chain attahing it to a nice little WW2 airplane. For the 'ROSIE THE RIVITER' ! $25.00
CONSIGNMENT
Item No. 180
Here is a couple of unusual items! Here we have a patented 1925 Police tear gas billy club that is stamped "Federal Laboratories, Inc. Pittsburgh, PA, USA I have been told that these clubs were favorites of the Military Police during WW2 and were also used in Prisons. They are each over 9 inches long and unscrew for loading the tear gas cartridge. The 'business' end is 5 ¼ inches long and has leather washers on it and you can see at the very end where the tear gas discharge hole is located. The handle end is nickel plated brass with a sliding cover over the pushbutton trigger for discharging the gas. The one lacking most of the plating has the three patent dates on it and is serial numbered 2526. The other one in better condition is serial numbered 3322. The sliding push button cover is left over the push button until one wants to fire the tear gas cartridge. It is then slid back to expose the push button trigger for discharge. The knurled knob at the bottom of the clubs is for pulling to cock the piece for firing. Each one has a firing pin. There is a leather laynard at the very end for putting around the wrist. The one with most of the plating works fine while the other one will not hold on cock. A very unique Police collectible! $300 for the one that works and $250 for the one that needs some tinkering.
CONSIGNMENT
Item No. 179
Here we have a very unusual item. This is a Floor Lamp made out of a SPANDAU GEW 98 1916 WW1 German Rifle with a spent shell casing and a WW1 German Helmet as a lamp shade. This was done a long time ago and is engraved on the shell 'From Maj Lee O. Wright Firearms Collection'. Major Lee Otis Wright was a Major in the U.S. Army from Indiana. More on Major Wright below. This display is put on a octagonal base and has ammunition for this rifle mounted on the base. The entire piece is painted OD green. The cord was ran through the rifle without drilling any holes but in the meantime the bolt was removed and is now lacking. The pics can tell you much more than I can. A picture is worth a thousand words as they say. The original cloth woven cord is present but has been spliced to a modern extension cord and is not safe to plug in. The entire thing needs to be rewired. The helmet seems to be in good condition with a coupole of extra holes on the brim to mount to the shell casing. There is no liner as you can see. Major Wright was 'Over there' and probably brought these items home with him. This is so unique and I've never seen another quite like it. This would be the 'ultimate' piece for your WW1 relic room!!! $1250.00 I would have to at least remove the helmet to ship it so actual shipping charges would apply via USPS.
Here is Major Wright's Bio:
Lee Otis Wright was appointed from Indiana, Cadet, United States Military Academy in June 1908.
Wright graduated from West Point in 1912 and was assigned to the Ordnance Corps. From 1917 to 1919 he was assigned to the Office of Chief of Ordnance. He served as an observer with the American Expeditionary Forces in World War I and with the American Forces in Germany following the war. In 1919 he was a member of the Fiske Infantry Equipment Board. He was then detailed for on year to the Air Service. He was killed in an aircraft accident at Brooks Field, Texas, on 10 February 1925, at the age of 36 and was posthumously promoted to the rank of Lieutenant Colonel.
The Wright Memorial Trophy is a bronze statuette symbolic of man's aspiration to fly. It was presented by Major K.K.V. Casey to the NRA as a memorial to Major Lee O. Wright, U.S. Ordnance Corps, killed in line of duty at Brooks Field, Texas, February 10, 1925
Here's more on the Major:
Lee O. Wright By Kurt Camp August 05, 2005 at 01:13:45 From the February 15, 1925 issue of American Rifleman magazine, an obituary for Major Lee O. Wright as follows:Maj. Lee O. Wright, closely identified for many years with the development of military small arms and ammunition with the ordnance staffs of the National Matches and recorder of two ammunition boards was killed in an airplane crash at Brooks Field, Texas, February 10. Major Wright was well known to the shooting fraternity and was active in the small arms section of the Ordnance Department until last September when at his own request he was detailed to take the flying course in order that he might become more familiar with aircraft armament problems. Major Wright was born in Koleen, Indiana, Aug. 6, 1888. He entered the United States Military Academy March 2, 1908, graduating June 12, 1912, standing number 7 in a class of 96, and was appointed a second lieutenant in the Coast Artillery Corps. He was appointed first lieutenant Coast Artillery Corps, July 1, 1916 and captain, Coast Artillery Corps, May 15, 1917. He was detailed in the Ordnance Department as first lieutenant July 14, 1915, redetailed as captain June 23, 1917, promoted to the grade of Major, Ordnance Department, N.A., January 12, 1918, and to the grade of lieutenant colonel, Ordnance Department, U.S.A. May 31, 1919. On July 1, 1920, he was transferred to the Ordnance Department with the rank of Major.Major Wright was assigned to duty at Rock Island Arsenal, Illinois, in July, 1915, and remained on duty there until June, 1916, when he was assigned to duty at Watertown Arsenal, Mass.In May, 1917, he was transferred to the Office of the Chief of Ordnance where he was assigned to duty in the Engineering Division in connection with small arms and machine guns. He was assigned to special duty with the American Expeditionary Forces in August, 1918, for the purpose of investigating methods of manufacture of small arms ammunition and to obtain information to assist the American manufacturers of ammunition in meeting the increased demands made upon them. Upon his return from France he was assigned as Chief of the Aircraft Armament and Small Arms Division of the Technical Staff where he remained unti July, 1921, when he was detailed to take the course at the Ordnance School conducted at the Massachusetts Institute of Technology. He was graduated from the Ordnance School in June, 1922, and was assigned to duty in the Office of the Chief of Ordnances as Chief of the Infantry and Aircraft Armanment Division, Manufacturing Services. He remained on this duty until September, 1924, when he was detailed to the Air Service for the purpose of attending the Air Service Flying School. He was a student officer at the Primary Flying School, Brooks Field, Texas, at the time of his death. Major Wright's duties during and since the war were principally in connection with the small arms, small arms ammunition and aircraft armament for which he was exceptionally well qualified and in which he rendered most valuable service. His detail to the Air Service was at his own request in order that he might obtain experience which would later be of value to him, and to the Ordnance Department, in the design and manufacture of aircraft armament material.
As you can see the Major was an important Military Figure that was well thought of by his comrades. Take a look at the pics below of the relic lamp.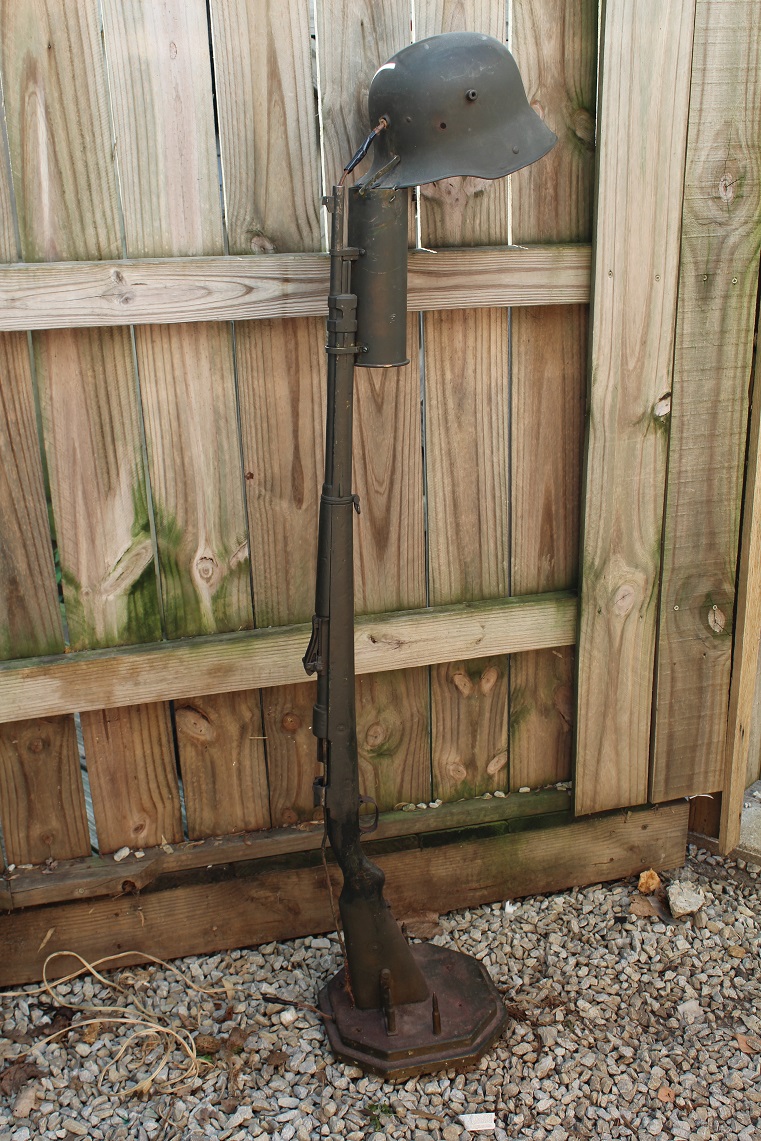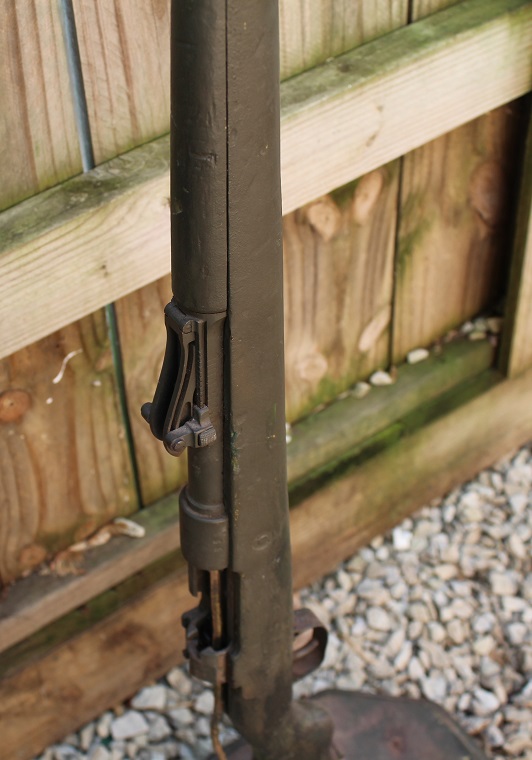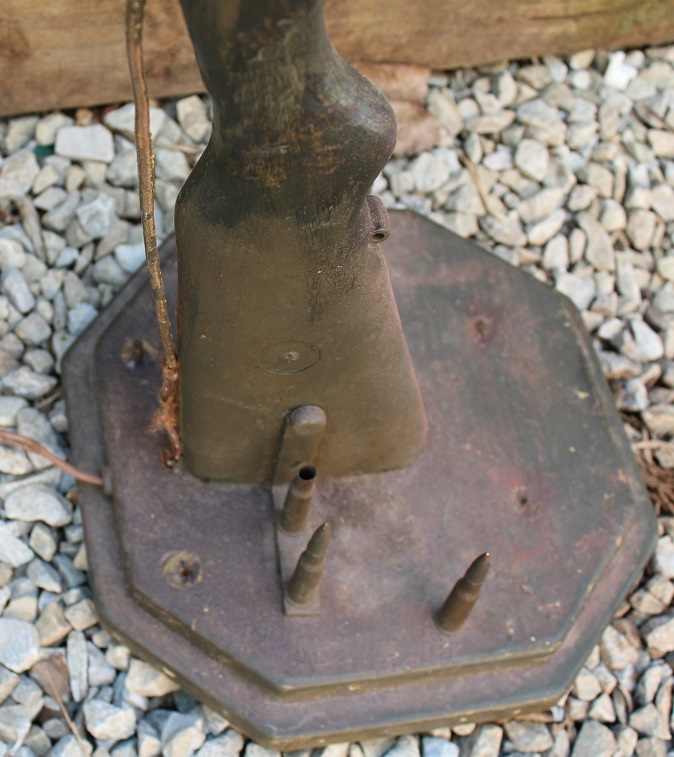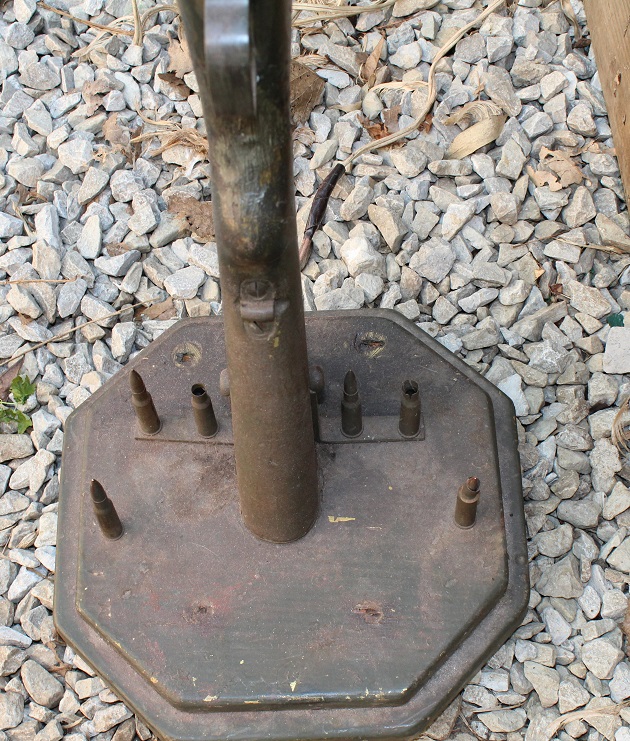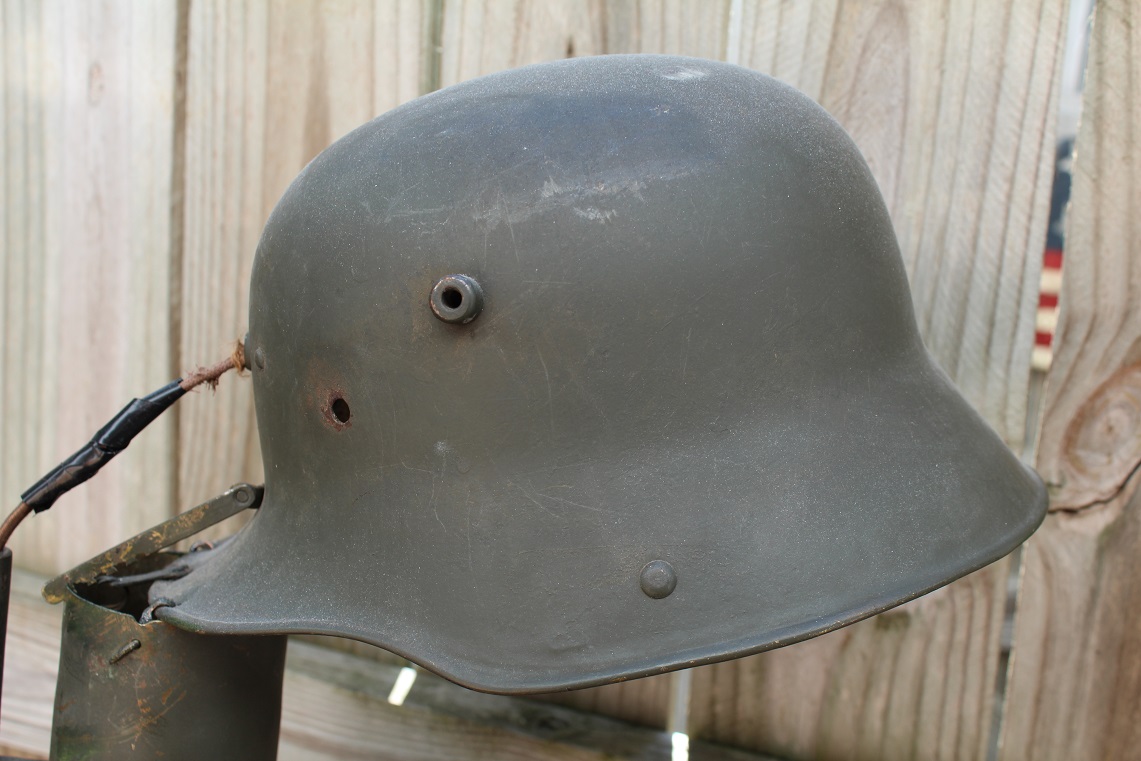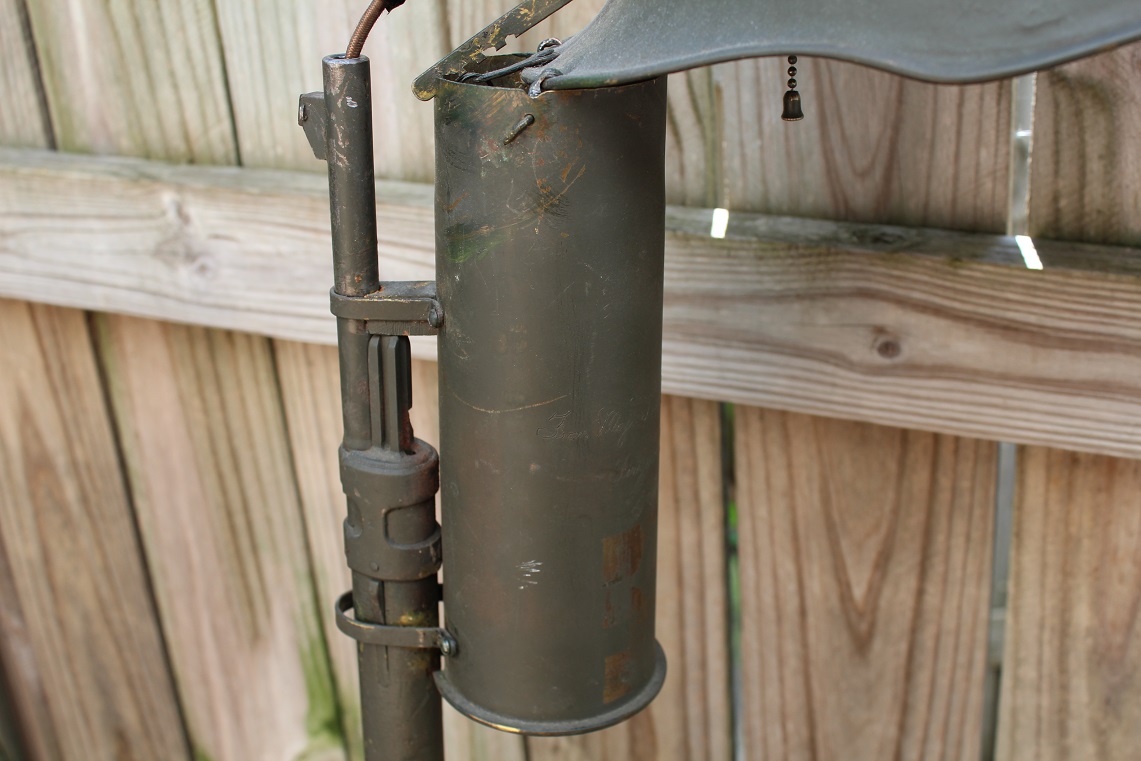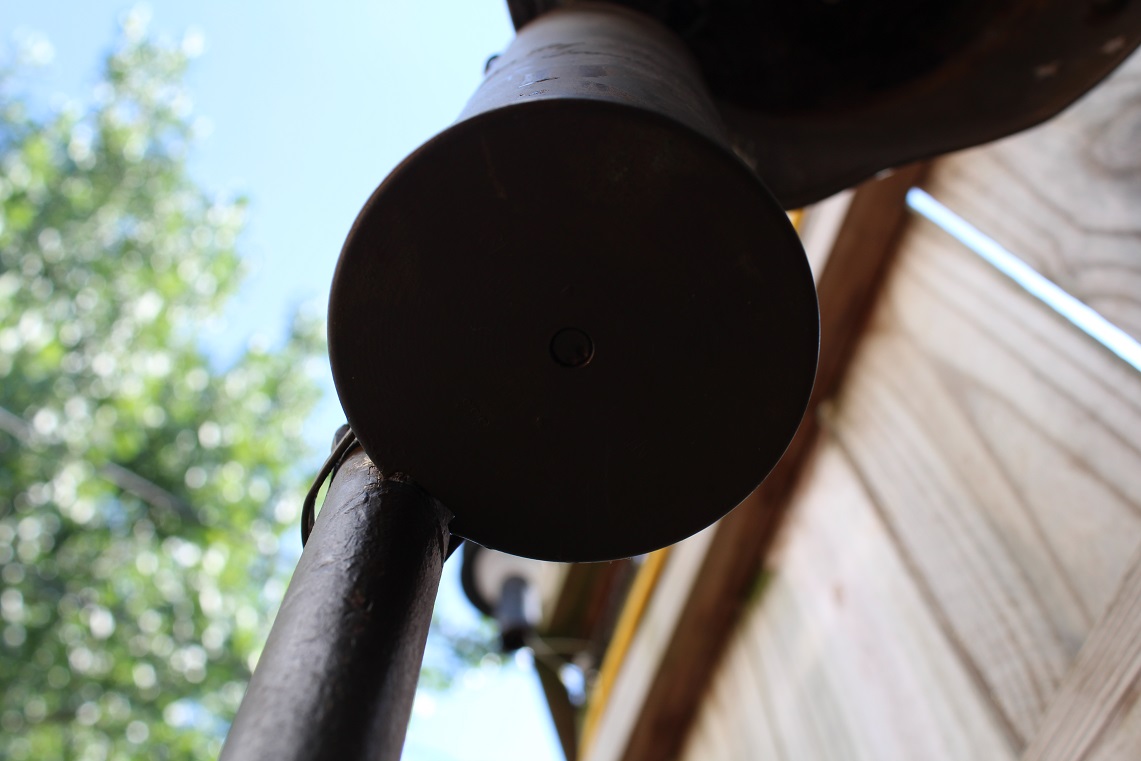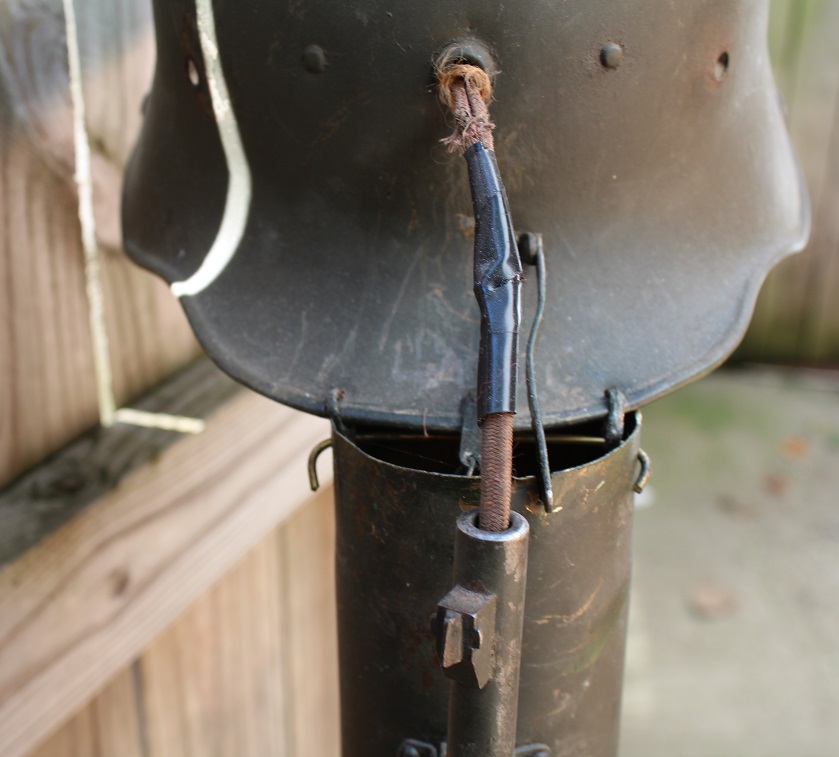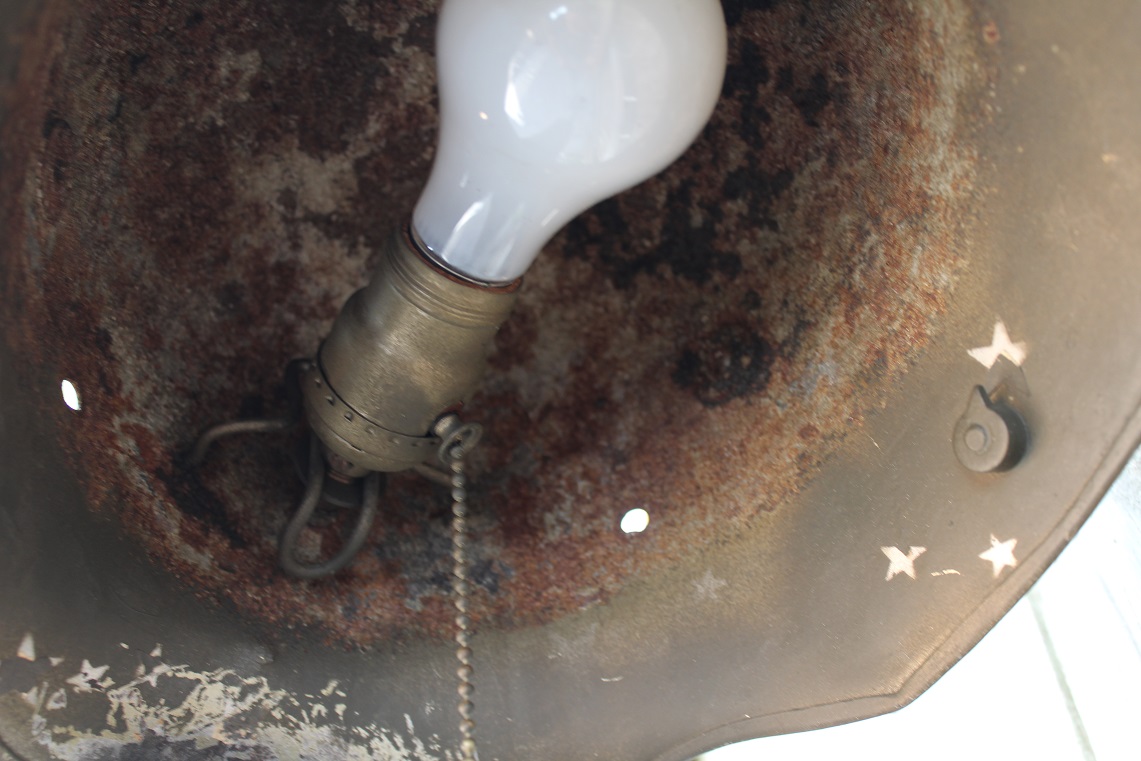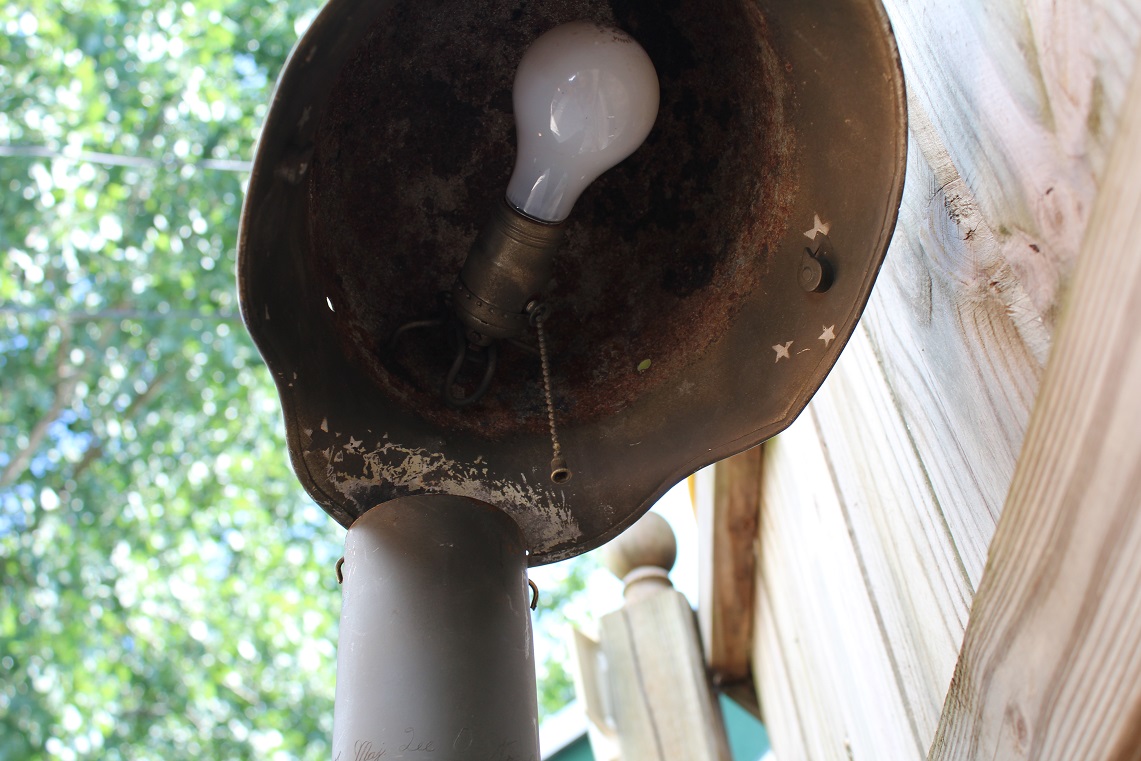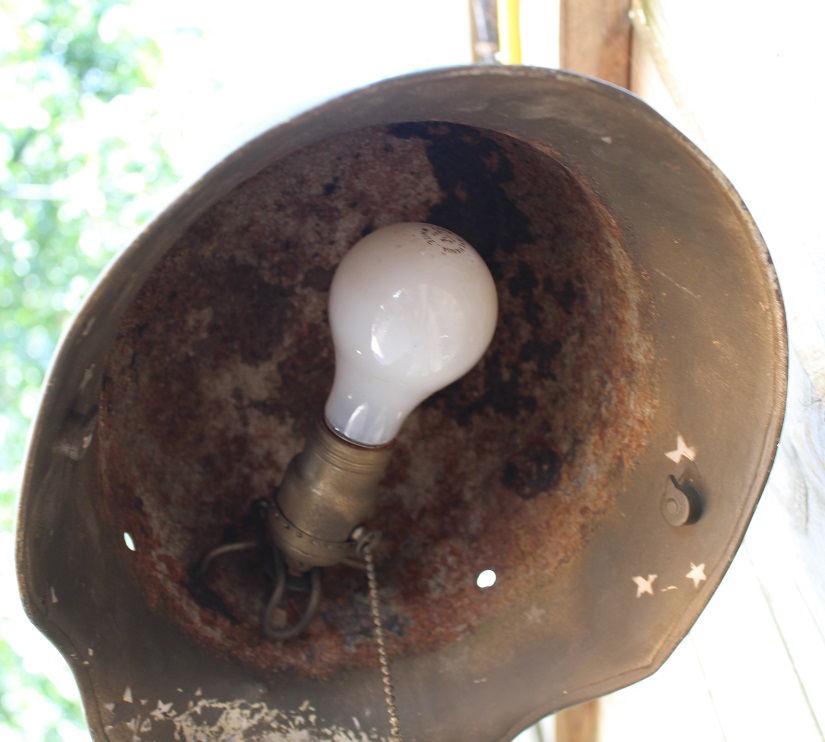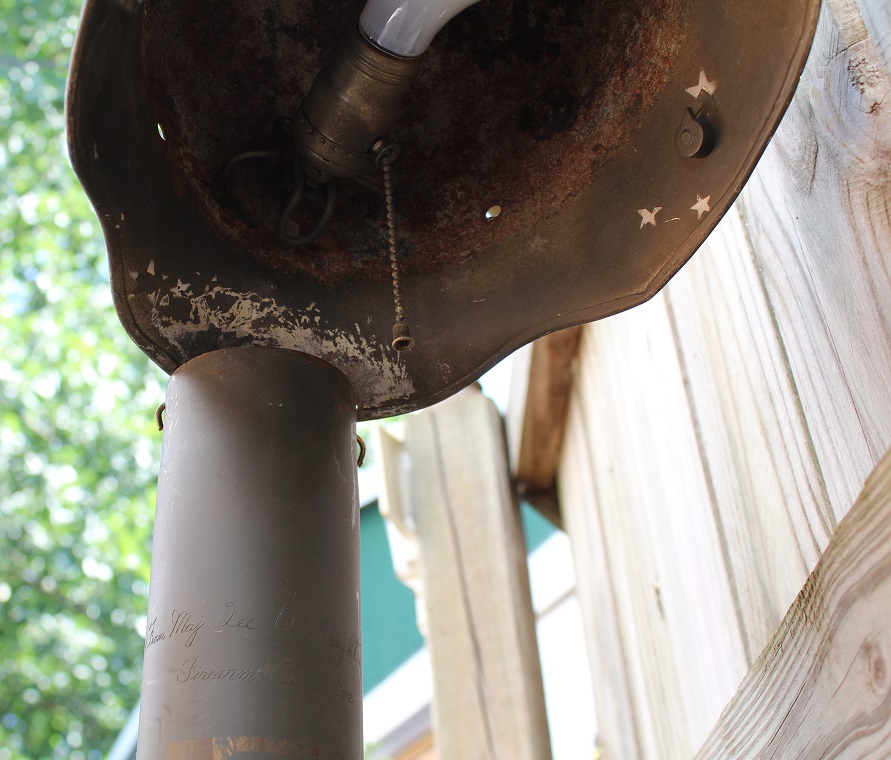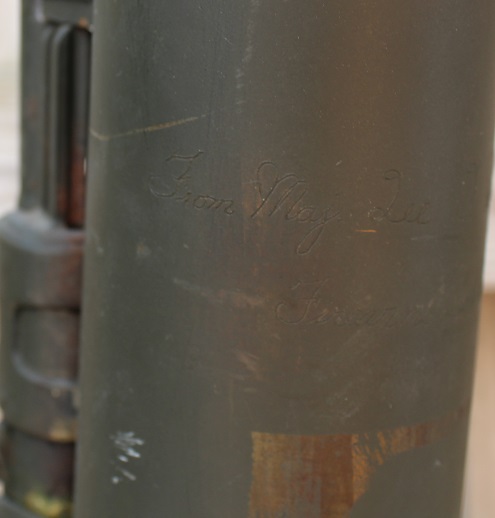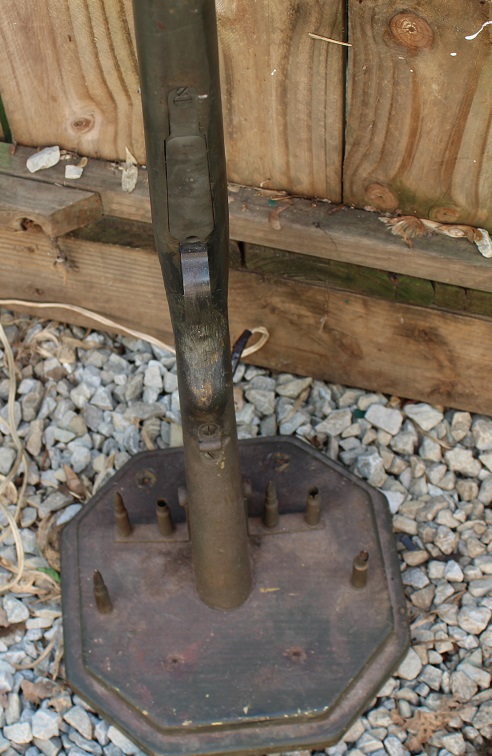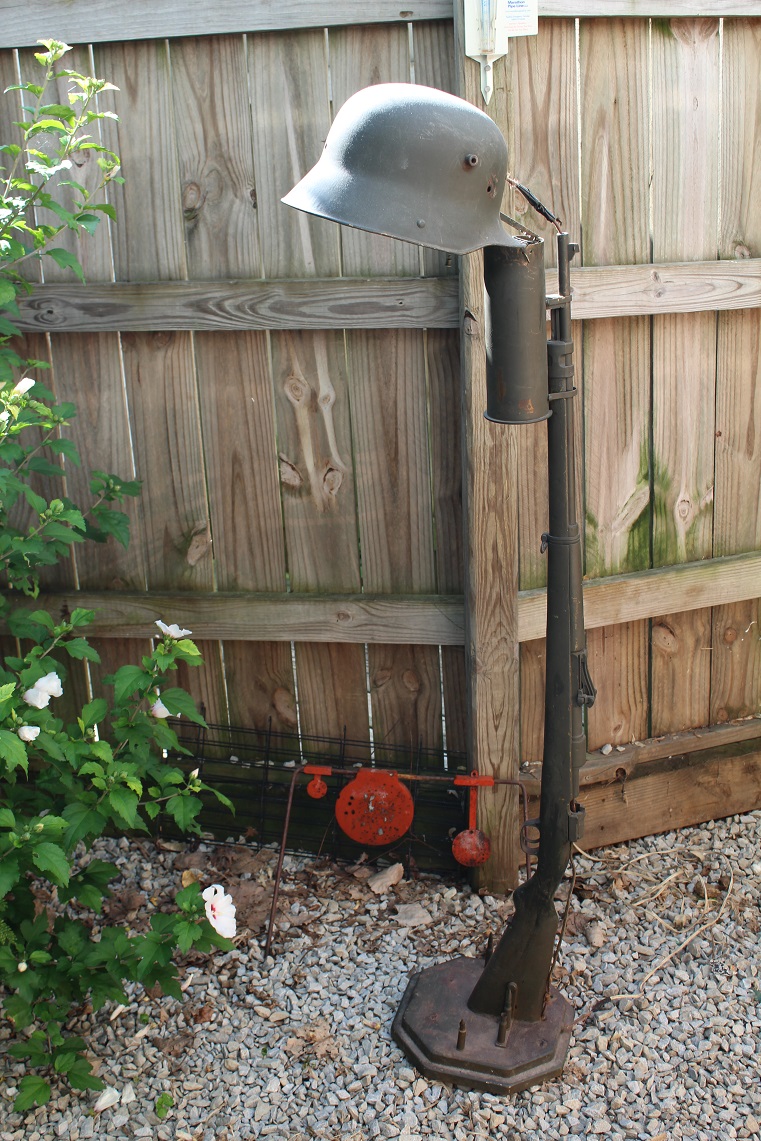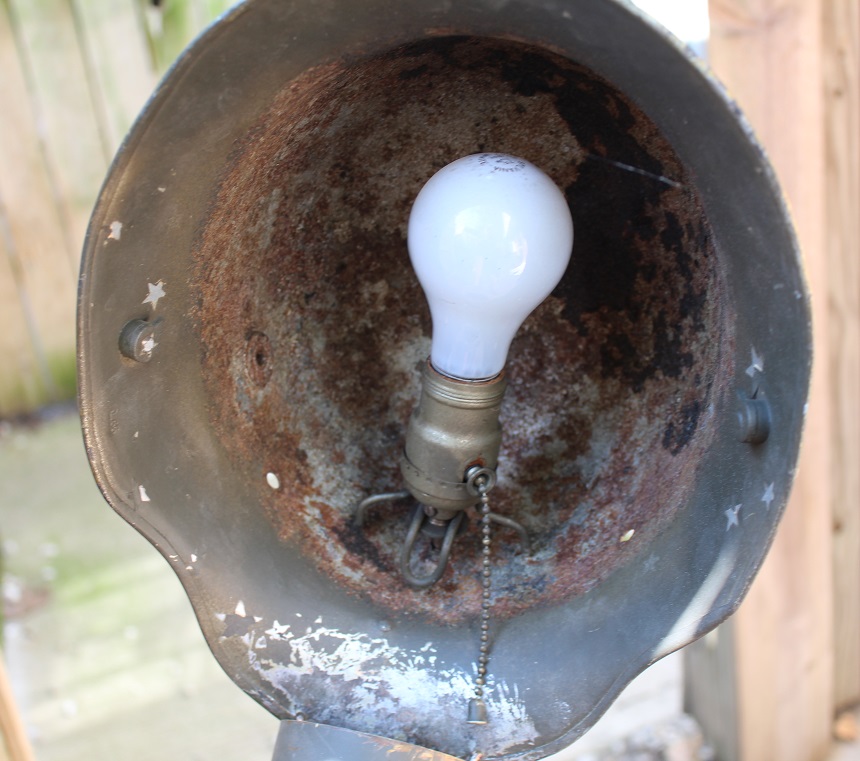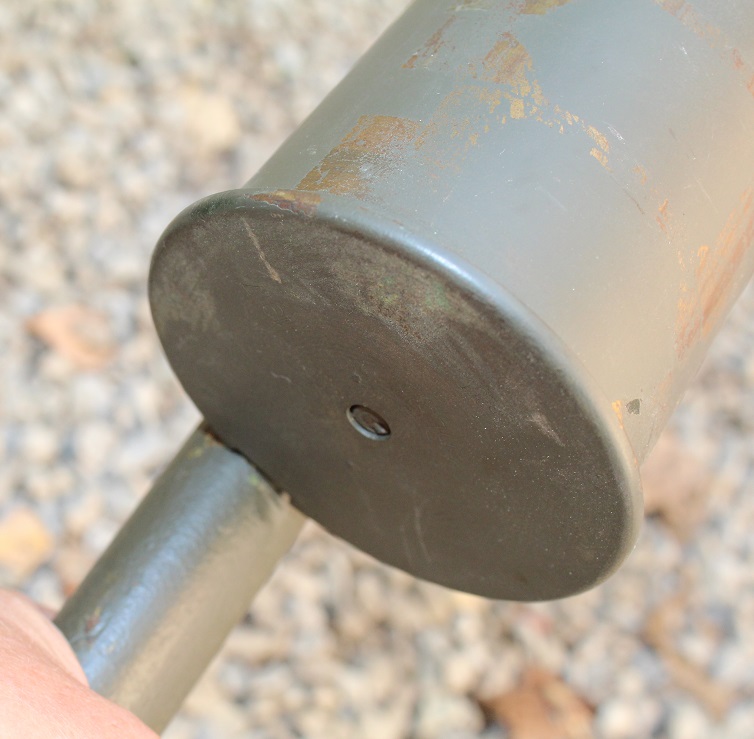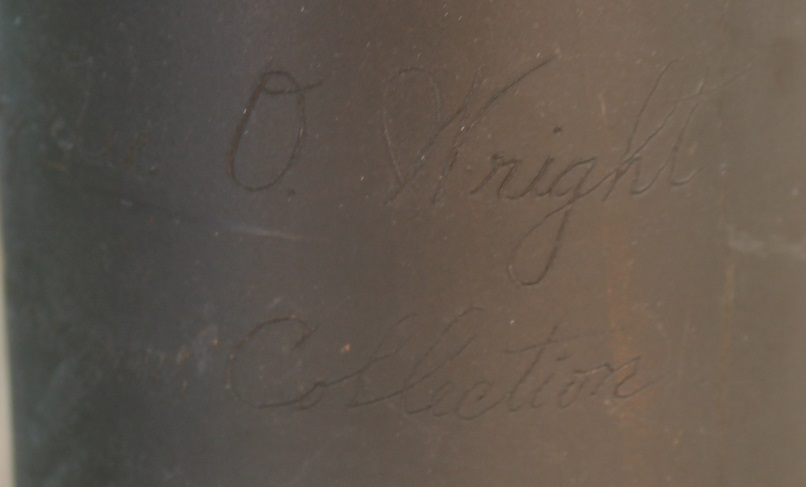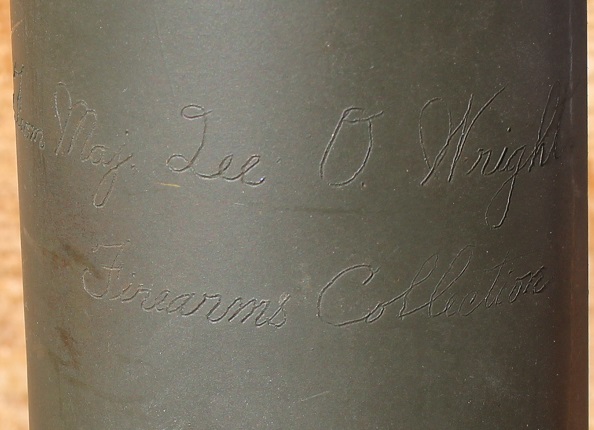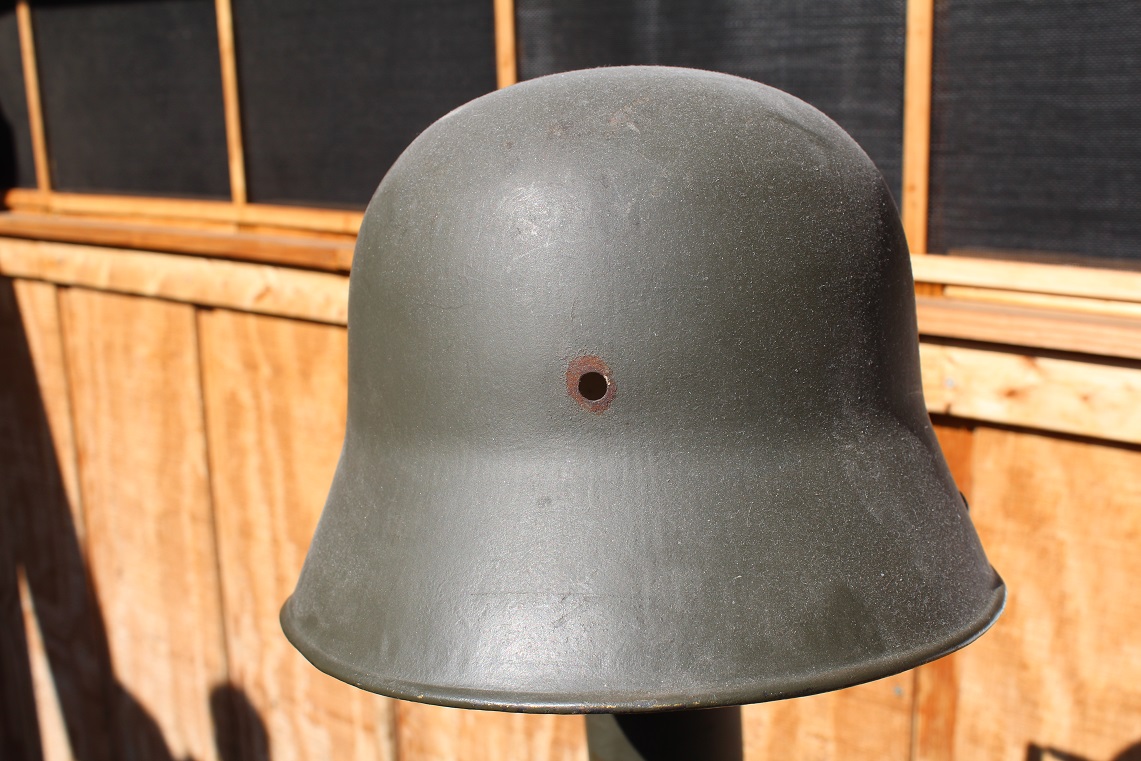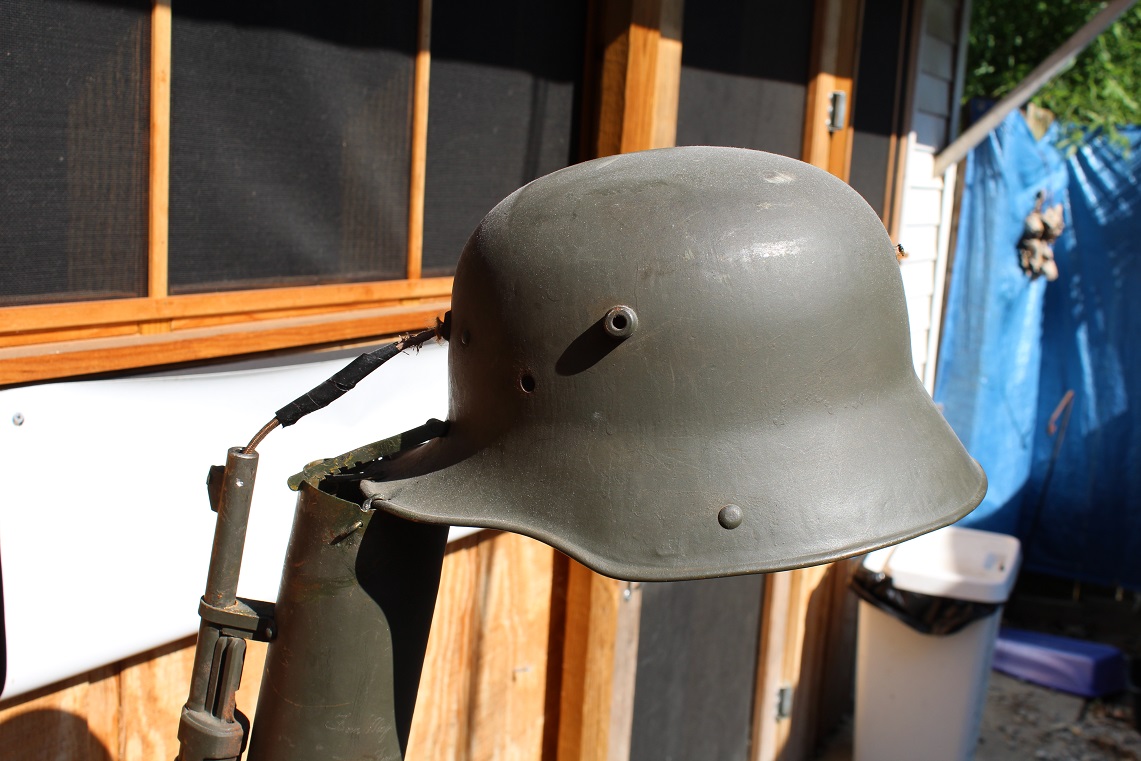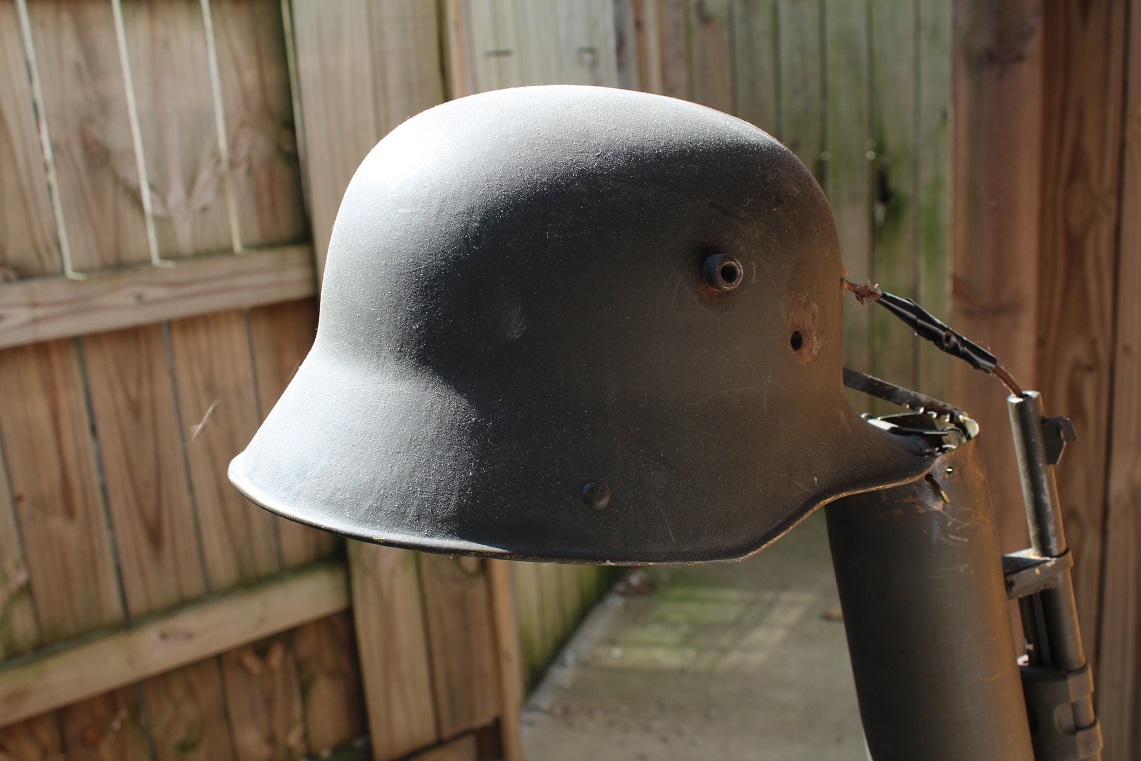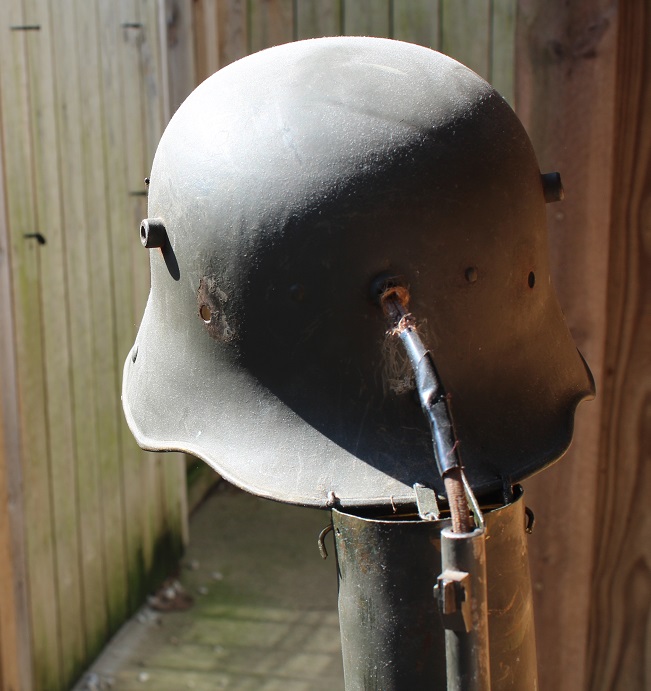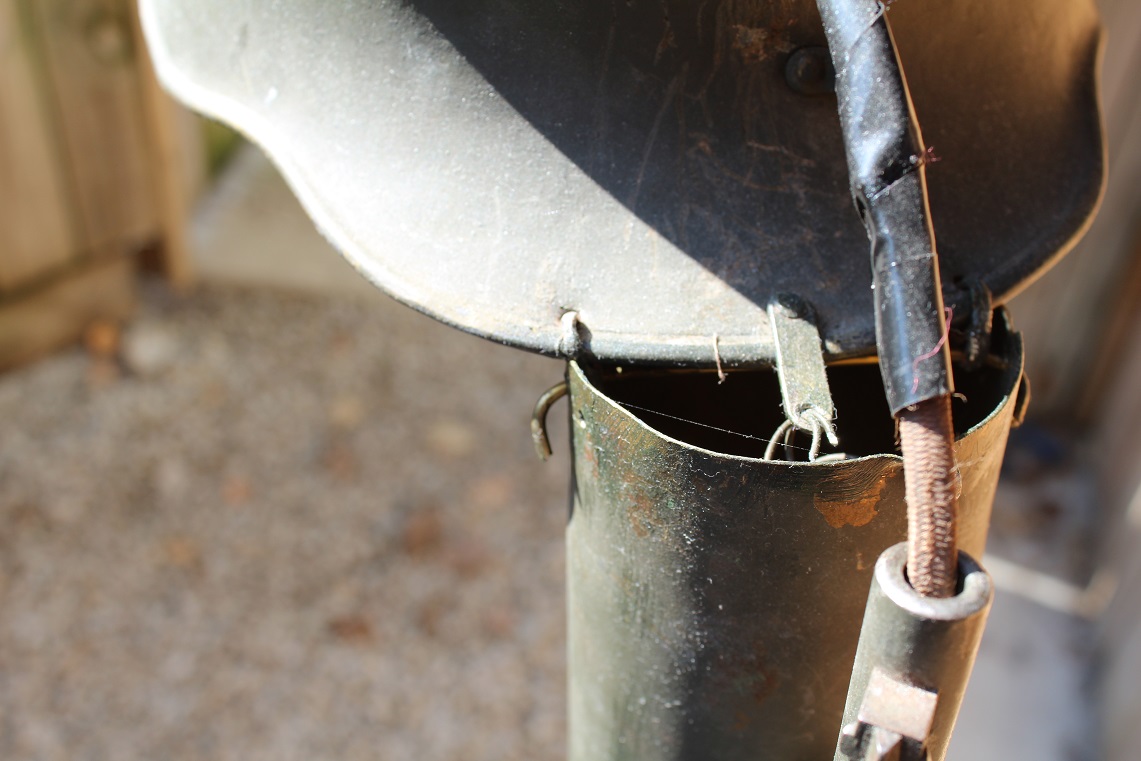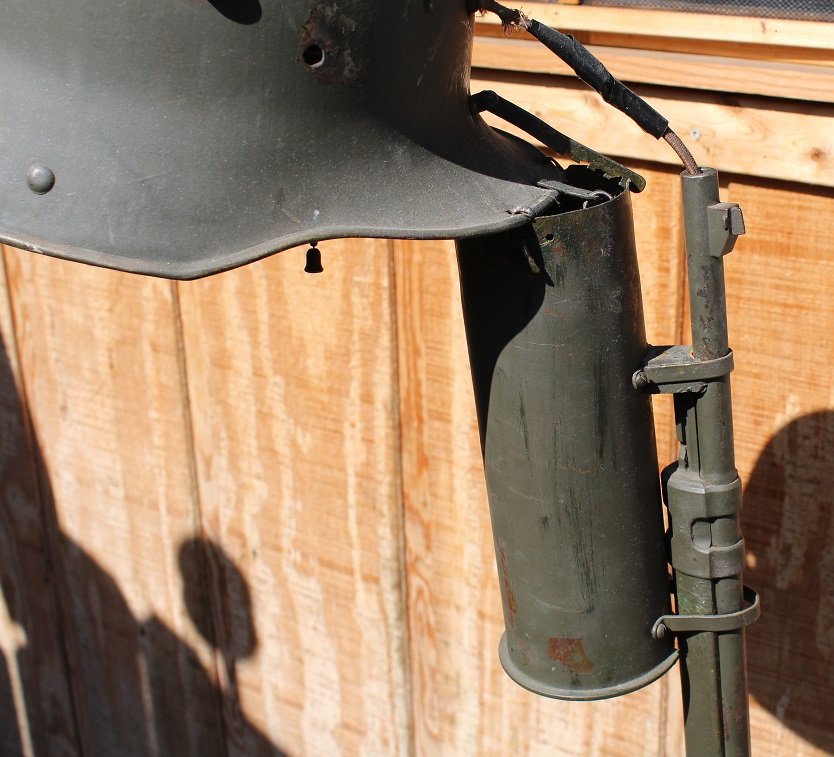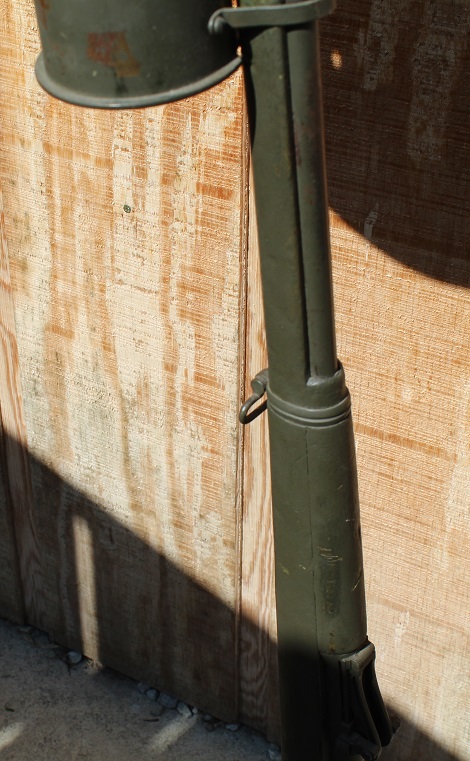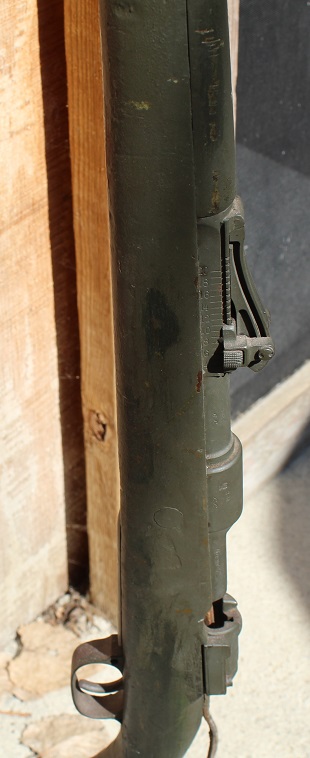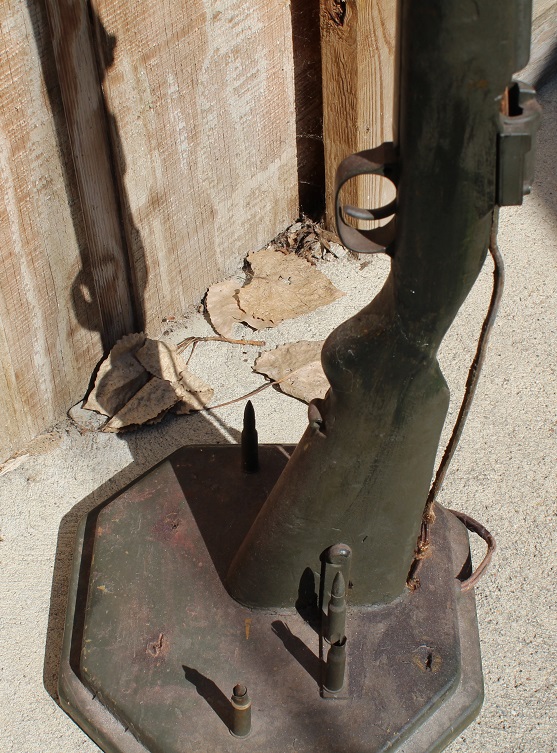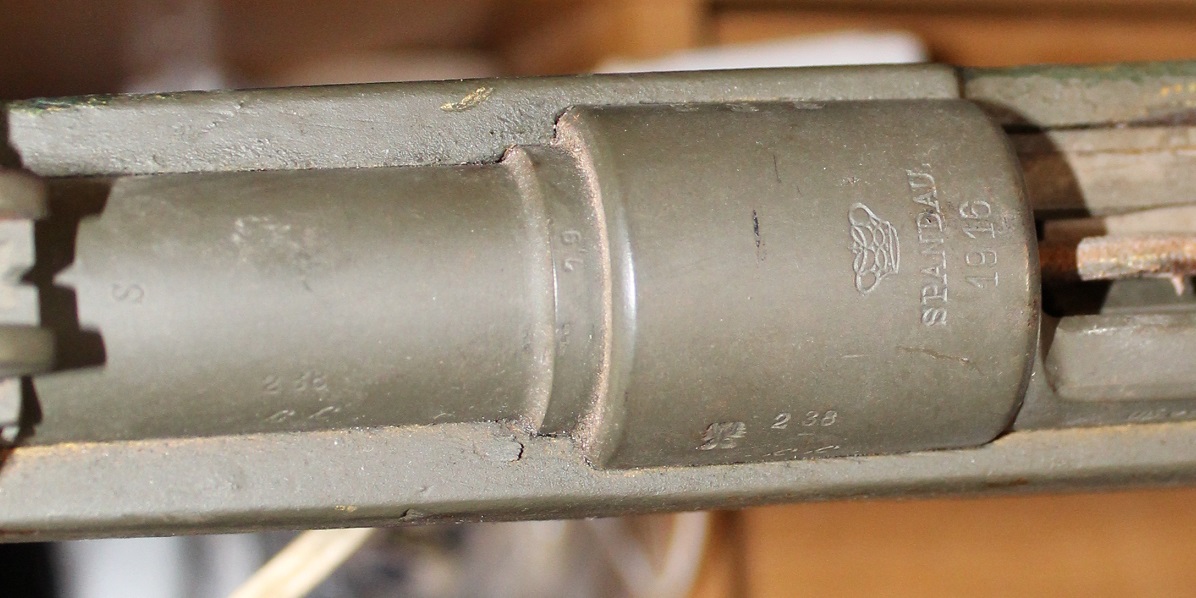 CONSIGNMENT
Item No. 177
Here we have a collection of Chinese Military Medals. There are 9 altogether. Most have red ribbons attached to them. It appears that these date to before WW2 , during and after. They are all in good condition. One of them has a small eyelet loop at the top for some attachment now lacking. For the lot of 9 - $150.00
CONSIGMENT
Item No. 176
Here we have a lot of British Military Buttons. They are made by Gaunt of London who made buttons for the British Military from this location from 1884 to 1991. I suspect these are later 20th century buttons but must admit I don't know which unit. If you know let me know and I'll post it. There are 8 buttons in the lot and for the lot $65.00
CONSIGNMENT
Item No. 175
Here is a lot of different U.S. military items. Take a look at the pics and if you see anything that you would like to have I'll quote you a price. Thanks!
CONSIGNMENT
Item No. 174
Here we have a set of shoulder boards in the box. These are mint Navy Lt. Shoulder boards from the Hilborn-Hamburger, Inc. store in New York. I believe that they are vintage. Hilborn-Hamburger Inc. was established in New Jersey in 1927. There is no zip code on the box so I believe these to be WW2 or later. For this set $45. Never used!!!
CONSIGNMENT
Item No. 173
Here we have a collection of smalls consisting of US Air Force Buttons and various insignia. If you see anything you like here just let me know and I'll quote you a price.
Thanks!
Consignment
Item No. 172
Here we have a German WW2 Tinnie for MAY DAY 1936. It's in good condition complete with pin. The back is marked MAX PLUMACHER A.G. SOLINGEN-WEYER. 1 3/8 inches tall. Aluminum $30.00
Consignment
Item No. 171
Winterhilfswerk (WHW) Grenzlandwappen, metal shield containing a silk woven representation of the Civic Coat of Arms of the Border Towns of the German Reich, . Again there are oddities in this series, the main names are; Baden, Bayern, Danzig, Grenzmark, Ostpreussen, Pommern, Rheinland, Sachsen, Saargebiet, Schlesien, and Schleswig-Holst (12), but there are also the following; Rheinprovinz, Saargeb., and Schleswig-H., which makes the set of 15. Here we have two of them, SCHLESW-HOLST, and OSTPREUSSEN. The Winterhilfswerk (WHW, Eng. "Winter Relief" —literally "winter help work") was an annual drive by the Nationalsozialistische Volkswohlfahrt (the National Socialist People's Welfare Organization) to help finance charitable work. Its slogan was "None shall starve nor freeze". The drive was originally set up under the government of Heinrich Brüning in 1931, though Hitler would later claim sole credit. It ran from 1933-1945 during the months of October through March, and was designed to provide food, clothing, coal, and other items to less fortunate Germans during the inclement months.
WHW tinnie was part of a series of tinnie's given out by the WHW. This is made up of a three piece construction which consist of a 1 piece medal frame with green paint frame to the front. Center piece is an embroidered crest of Schlesw.-Holst. Badge measures 2 1/4 X 1 5/8 inches. The other WHW tinnie is also made up of a three piece construction like the other one with the Center piece being an embroidered cross with Ostpreussen on it. They are both in nice condition complete with pins. Each $25.00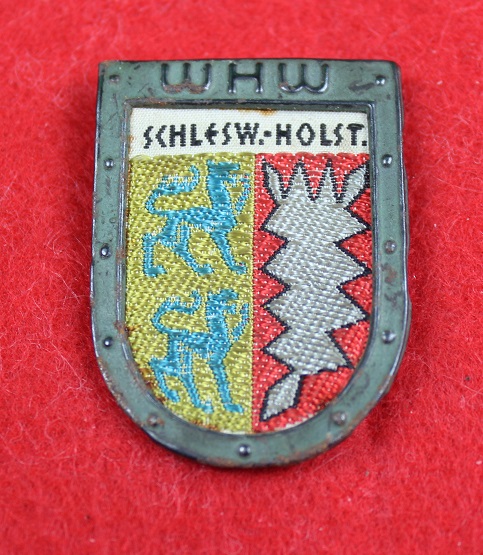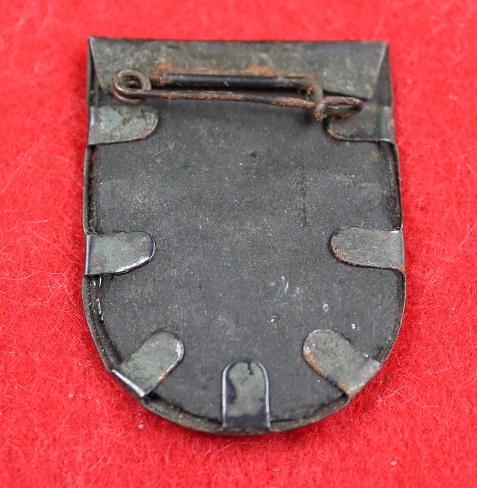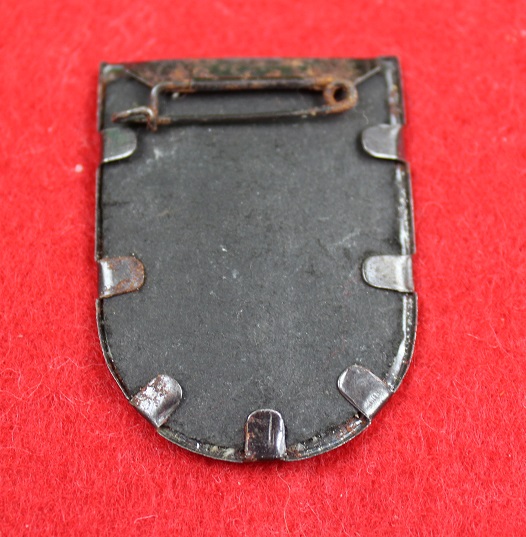 Consignment
Item No. 170
Here we have the bottom drop for the German WW2 War Merit Cross 2nd Class medal. It's missing the ribbon and ring. Nice shape otherwise. $20.00
Consignment
Item No. 169
Here we have a WW2 1935 German Tag Der Arbeit (Labor Day) Tinnie complete with pin and makers marks on the reverse. Aluminum and nice!........$25.00
Consignment
Item No. 168
Here we have a 40 year member badge for the DAV. The German Alpine Club or Deutcher Alpenverein, DAV is the world's larges climbing association and the larges sports union in Germany. THe Club is amember of the German Olympic Sports Confederation and the responsible body for sport and competition climbing, hiking, mountaineering, hill walking, ice climbing, mountain expeditions as well as Ski mountaineering.
Upon the 1938 Austrian Anschluss to Nazi Germany, the DÖAV was renamed Deutscher Alpenverein (DAV) under the leadership of Arthur Seyss-Inquart and incorporated as mountaineering division of the Nationalsozialistischer Reichsbund für Leibesübungen (National Socialist League of the Reich for Physical Exercise) organization. After World War II, the DAV was dissolved by the Allied authorities. Its assets were held by the Austrian Alpine Club as trustee.
This particular pin is id engraved on the back D. Peltzer 1941. For this piece. $95.00
Consignment
Item No. 167
WHW 1937/38 German stamped tinnie in very nice condition. Look at the pics. 1 1/4 inch. $15.00
Consignment
Item No. 166
Here we have a cloth pin For Mother and Child 1934. Unusual tinnie type pin in cloth. Measures 2 1/4 by 1 3/4 complete with pin on reverse. Nice condition! $15.00
Consignment
Item No. 165
Here we have two WW2 German Transportation Tinnies. One is a Locomotive on a triangle (Railroad traffic ban) and one is an Automobile in a circle (traffic ban for motor vehicle). Both are zinc I believe and in good condition complete with pins and information on the reverse. Each $15.00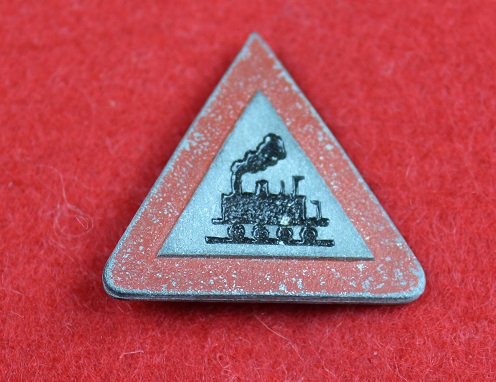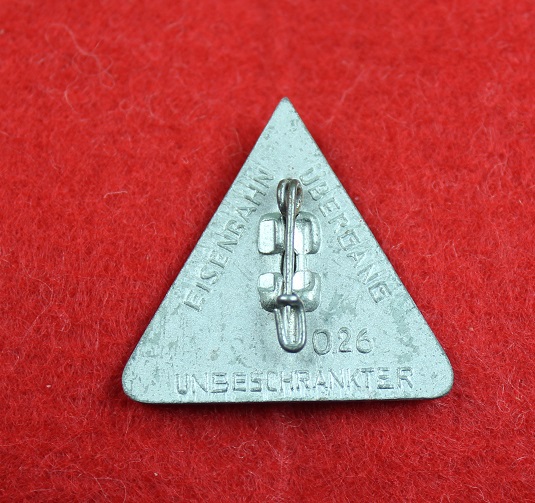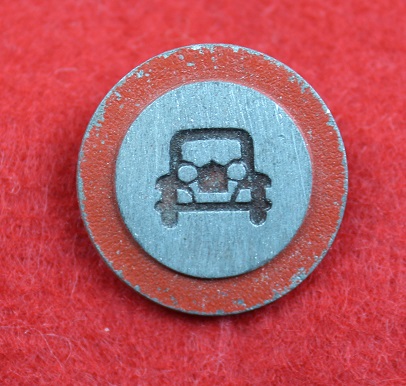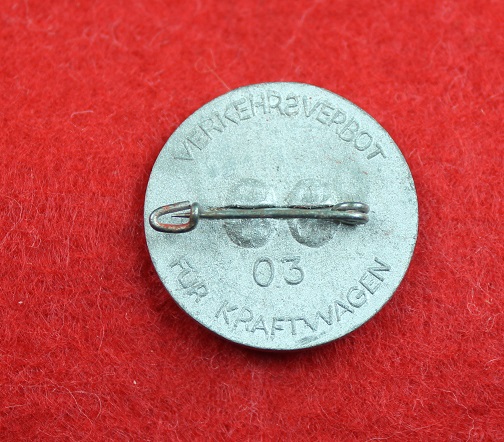 Consignment
Item No. 164
Here is a small button stickpin from WW2 Germany that has on it EIN VOLK, EIN REICH, EIN GOTT! A people, A Realm, A God. $10.00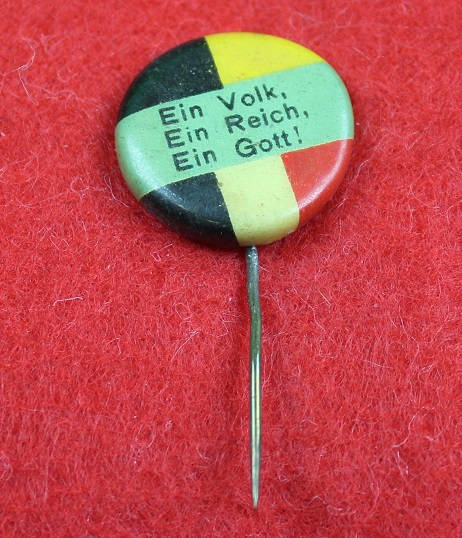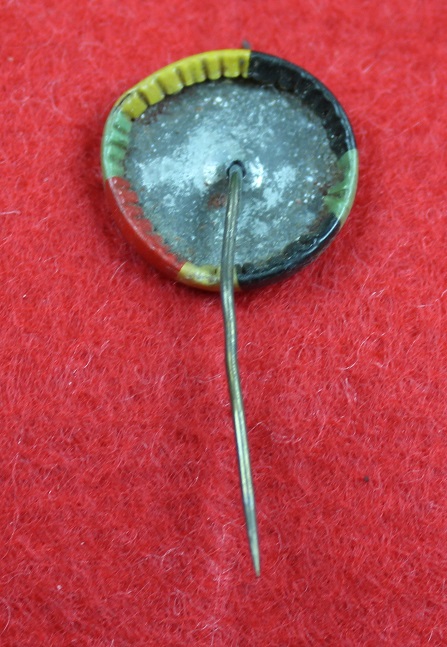 Consignment
Item No. 163
Here we have 2 vintage WW2 Victory Medals. Check out the pics! Each $12.00
Nice European AFrican Middle Eastern Campaign Ribbon bar below
Consignment
Item No. 162
Here we have a collection of smalls consisting of US Air Force Buttons and various insignia. If you see anything you like here just let me know and I'll quote you a price.
Thanks!
CONSIGNMENT
Item No. 161
Here's an outstanding grouping! This grouping spans from 1954 through 1976 and has tons of documents, photographs, medals, awards and souvenirs! This Soldier, George Coty, was in a medical unit and he served in Korea, Vietnam, Lebanon and in West Germany. There are tons of general orders and diplomas for the various schools he attended. He got the Army Commendation Medal for Vietnam, The Good Conduct Medal for Vietnam, The Bronze Star for Vietnam in 1970 followed up by another one in 1972 for Vietnam, He was made Staff Sgt in 1977 . His photos consist of a Evac Field Hospital in Vietnam, Football teams where George was a trainer, 2 pics from VIetnam in 1969 with a Rhode Island flag that he asked the RI Govenor for and another pic showing him standing with another gentleman. George is the young one in the suit. George was in the 364th Infantry, and in the 82nd Airborne Division he earned his parachute wings. George was also a diver and I think he was in various Divisions over his career. George advanced himself through the Medical Corps and has the documents to prove it. This collection came from family in Central Indiana through a friend. George's full name was George Henry Anthony Coty. George was born on January 14th, 1936 and passed away on December 3rd, 2007. Here is George Henry Anthony Coty's obituary:
George Henry Anthony Coty Tuesday, December 4, 2007 11:53 pm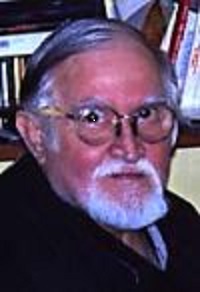 Jan. 14, 1936 - Dec. 3, 2007 George Henry Anthony Coty, 71, Kokomo died at 4:07 a.m. Monday, Dec. 3, 2007, at his residence. He was born Jan. 14, 1936, in Providence, R.I. On Aug. 4, 1965, he married Ursula (Kaiser) Coty in Wiliamsburg, W.Va. George retired from the U.S. Army in 1980, after serving in the Korean War, Lebanon, and three tours of duty in Vietnam, with many decorations, medals, and badges, including a silver and bronze star. In the 1970s, he was in the 82nd Airborne Division. He was a medical specialist for 14 years and a surgical nurse at a hospital in Columbus, Ga., for seven years. He was also an independent truck driver into retirement. He enjoyed traveling and seeing the world. Forever he will be lovingly remembered as a true follower of his heart. A man of great passion for life, family and his country. A kind and gentle soul. Devoted husband, my poppy, my daddy, the colonel, pepaw, grandpa, papa George, and a friend of Kong. He is survived by his wife of Germany; three daughters, Jeanette "Jenny" Schafer and husband Theodore Longfellow, Kokomo, Sandra Coty-Deig and husband Scott, Galveston, and Jasmine Coty, Germany; a sister, Connie and husband Marty Martin, Providence, R.I.; eight grandchildren, Jessica, Michael, Cindthia, Christopher, Kevin Schafer, Shannon, Erick and Michael Frazier; five great-grandchildren, Braeden Schafer, Angelika Pyle, Eros Krippenstaple, Cali Pickett-Deig, and Alivia Frazier, and his "adopted" grandchild, Jessica "Sica" Lessing. He was preceded in death by his mother, Blanche Coty; son, Michael Adam Coty; and by his mother-in-law and father-in- law, Catherine and Adam Kaiser. A memorial service will be 2 p.m. Sunday at Ellers Mortuary Webster Street Chapel, with Father Andrew Dudzinski officiating. Cremation will follow. Calling hours are noon to 2 p.m. Sunday. Military honors will be held by Kokomo VFW military rites team. Memorial contributions can be made to the American Cancer Society and PETA.
Here are the pics!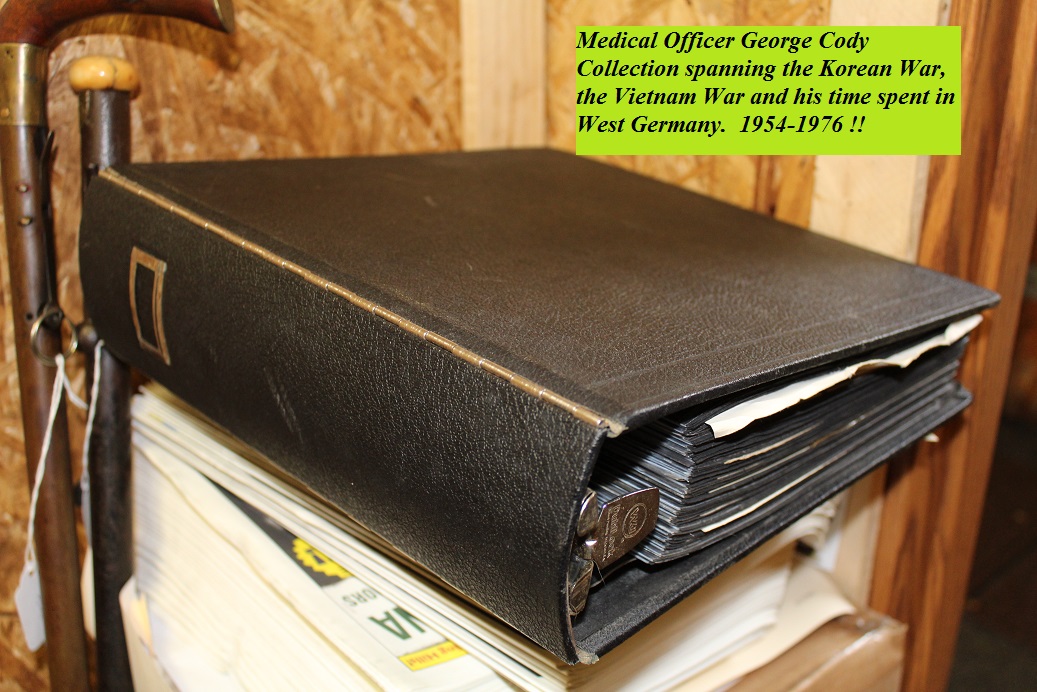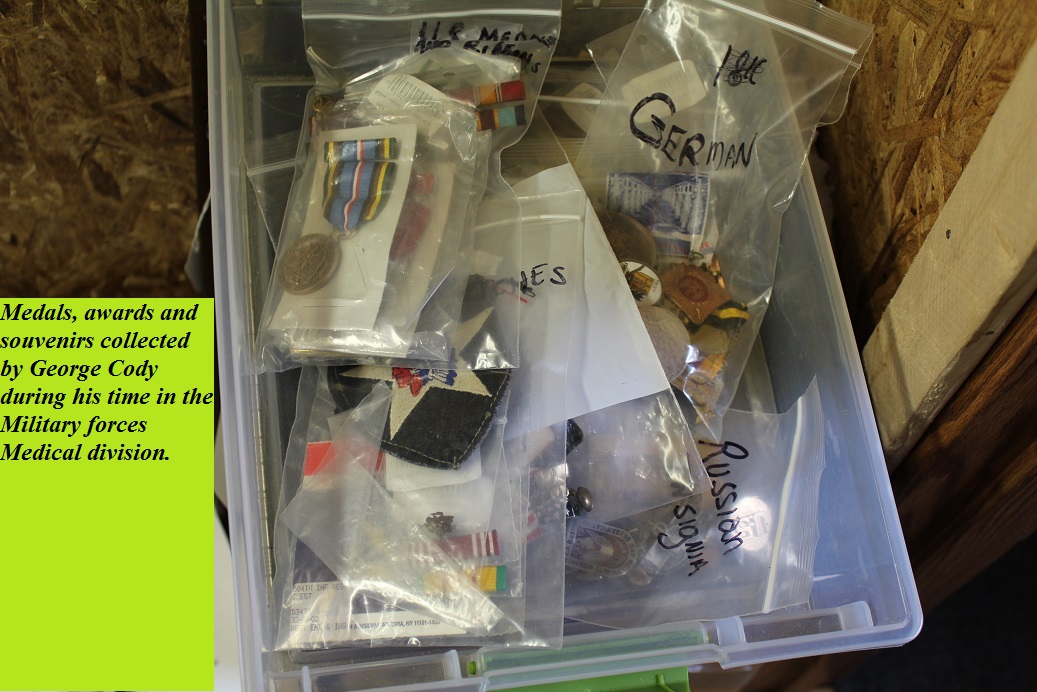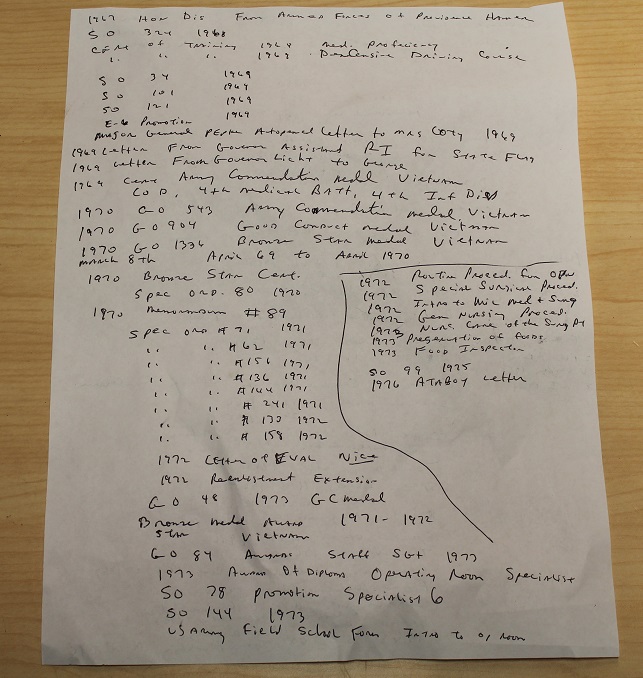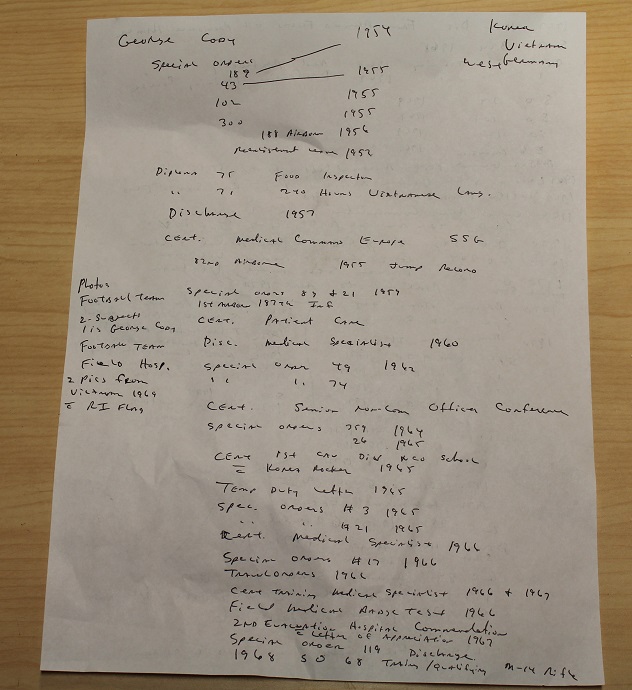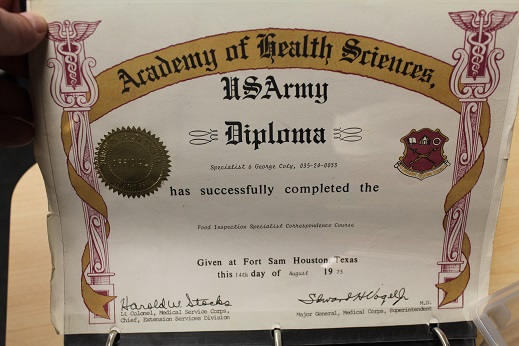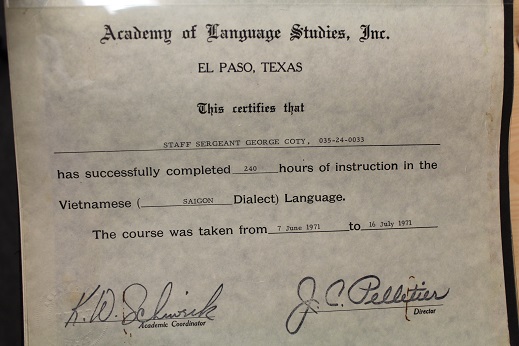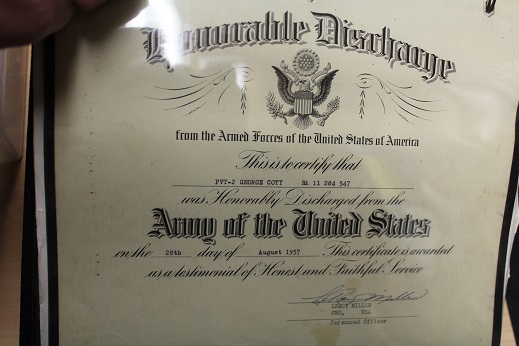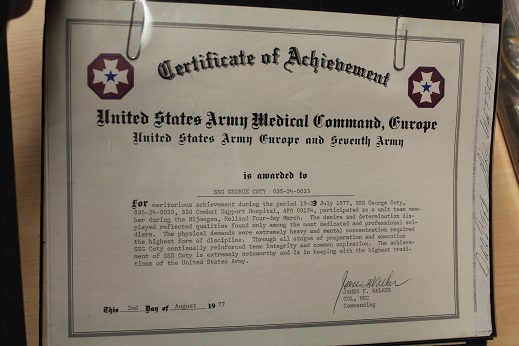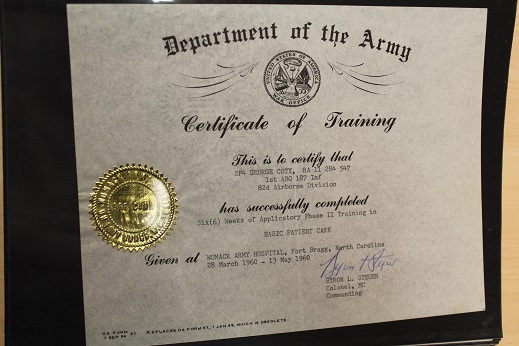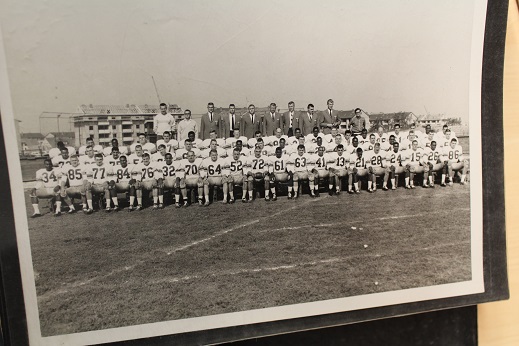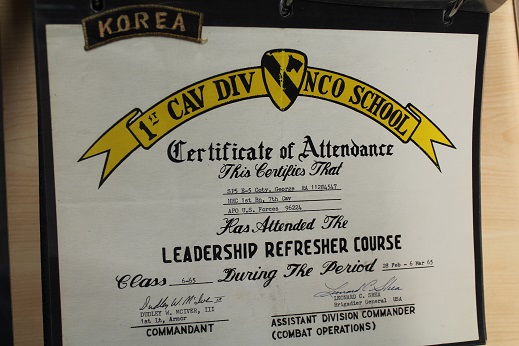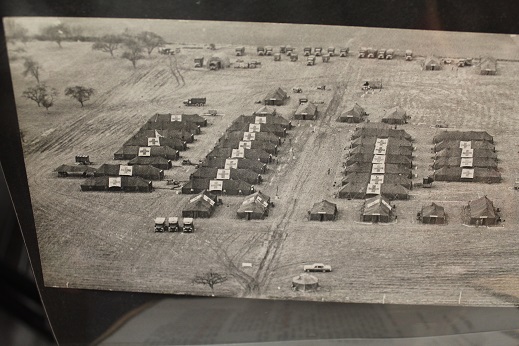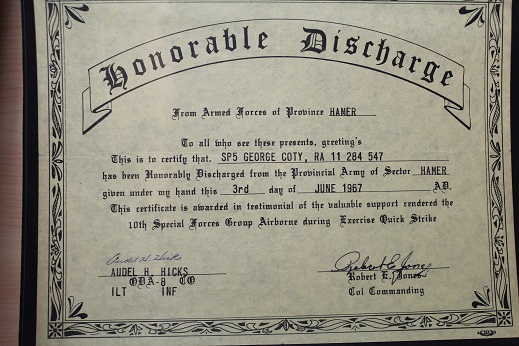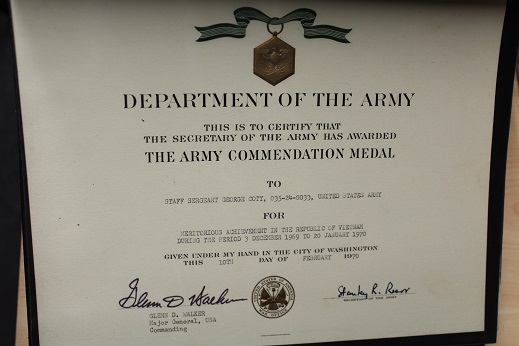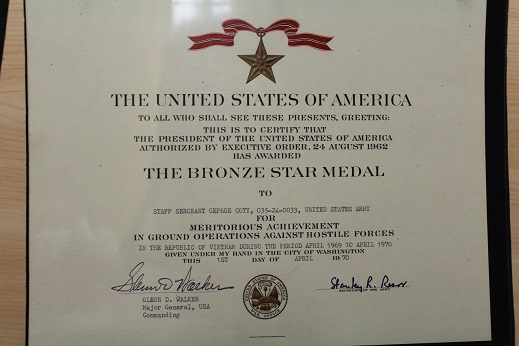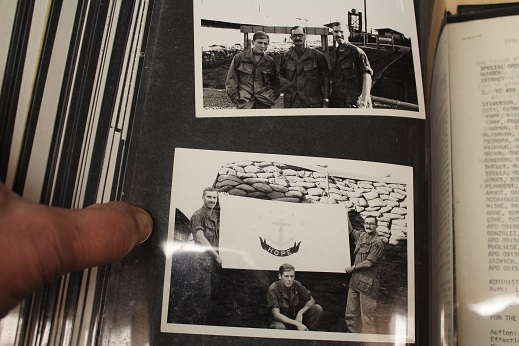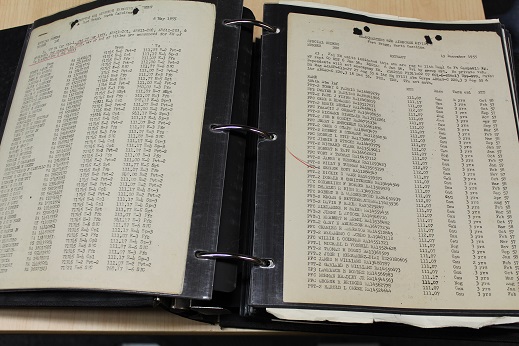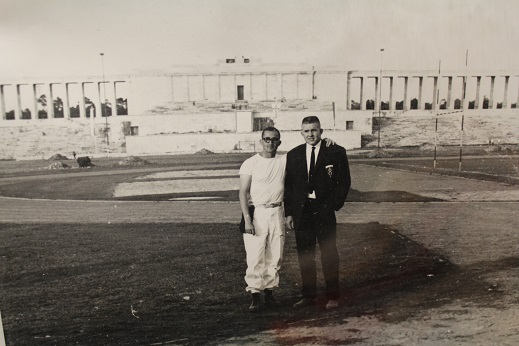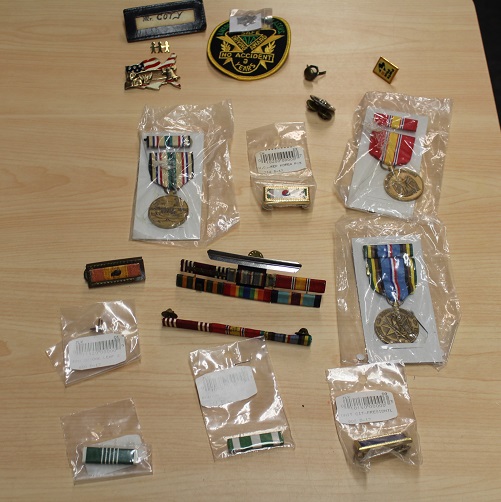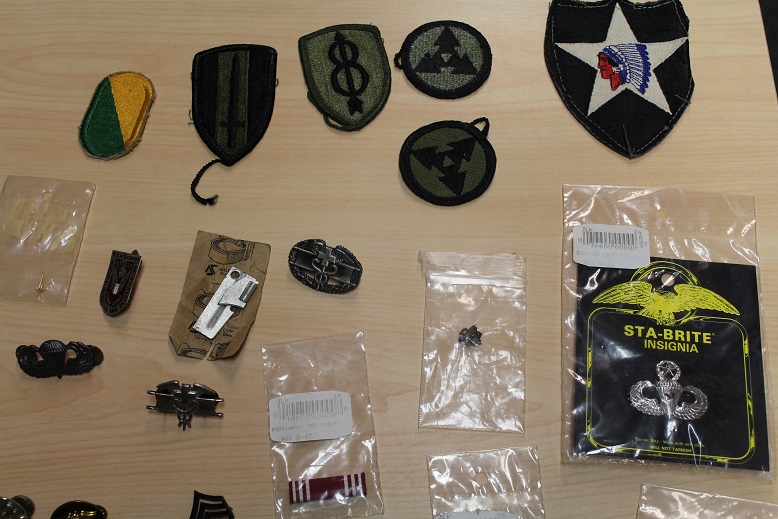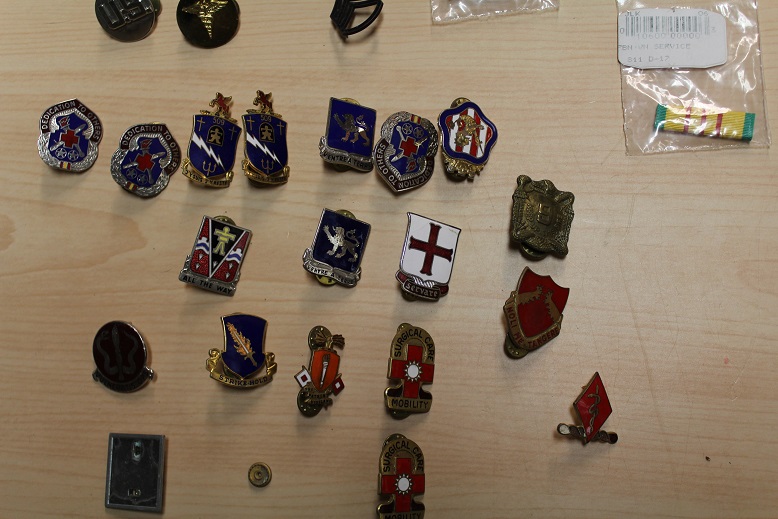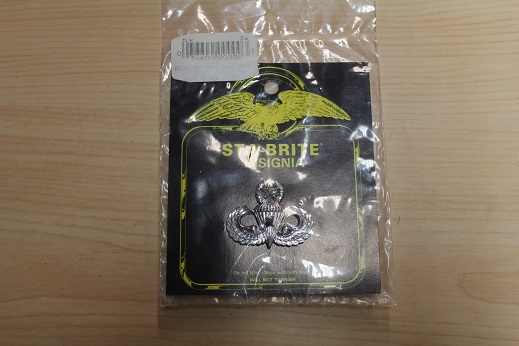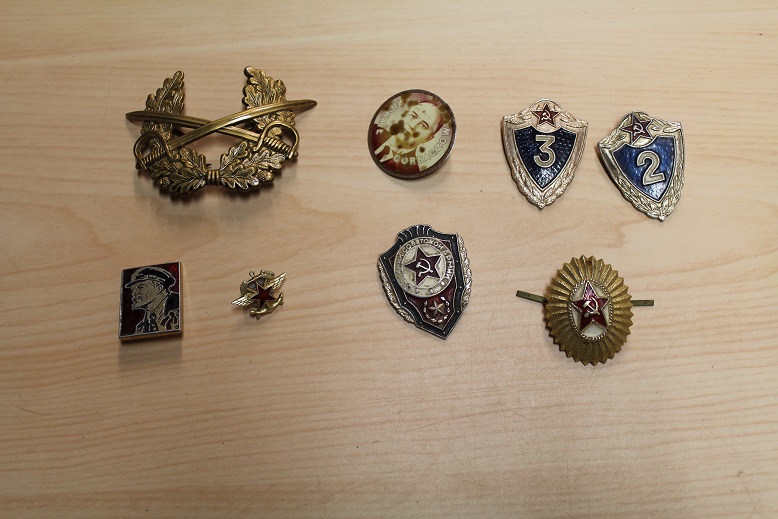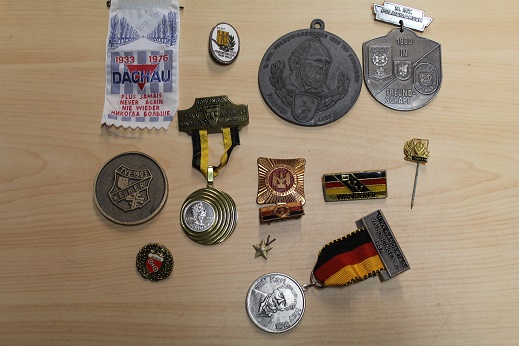 For this fine grouping of a long career Medical Soldier $495.00
CONSIGNMENT
Item No. 160
Here is a post WW2 West German Holster for the FN Hi-Power pistol. This one is early 1950's and is in very nice condition with only the pull up strap being broken. Nice inside stamps. For this fine black holster $85.00
CONSIGNMENT
Item No. 159
Here we have a P-08 Luger working model that was made in Japan and stamped as such. This piece looks remarkably like the real thing but the barrel is plugged. Some of the parts are somewhat of a rough casting but everything works as it should. I believe you can take this down like the originals and perhaps it had an educational purpose or was a movie prop. Cocks and fires, safety works, Outstanding copy! $195.00
WW1 Artillery Collar Brass
Item No. 157
CONSIGNMENT Item No. 156
CONSIGNMENT 154
SOLD!!!
Here is a honey of an outfit! This is an original 1918 Luger with 2 magazines that is in an original holster with Luger tool. This firearm is actually a model 1914 Erfurt Military Luger with a 4 inch barrel being a 9mm caliber.This one is in pretty good condition with most of the original finish remaining. These models had a rough finish and as the war progressed the finish got worse however this one is nearly as nice as one as I have ever seen. The serial number on this firearm is 5841 n and is matching on all parts except the magazines. The wooden grips are in very nice condition. The bore is excellent and the piece functions as it should. The magazine that was in the piece has the wooden end cap and is serial numbered 2056 n. The other magazine has a aluminum end cap and it's serial number is 4290 n. The holster is complete with some age cracks to the finish. All straps, latches, buckles etc are there. The holster is marked JULIUS HANSEN STRASSBURG 1911. The luger tool is in the little pouch on the top inside flap as it should be. All in all this is a wonderful complete WW1 unit. Nice!!! $1,850.00
Item No. 153 Consignment
Here is a unique turn of the century Japanese piece that I've found some research on, thanks to a lead from a friend. This piece is over 39 inches long and is made of a hugh length of bamboo that is about 2 1/2 inches in diameter in the middle. The top of this staff or walking stick is what I believe was the root of the bamboo and is abut 3 1/2 inches in diameter. Nearly the entire length of this piece is carved and there is a great age polish to this piece with several unobtrusive age cracks. There is also a few small worm holes. At the top of the piece is engraved H.B.C. to W.R.CALLAWAY YOKOHAMA MAY 15, 1904. The bottom of the piece is capped off with a large steel ferrel and there are 4 Japanese characters stamped and dyed above the ferrel. Take a look at the pics. Seems that this unique carved bamboo staff was given to W. R. Callaway by his father, we think, to commerate his unique time served in Japan during the Russo-Japanese-Portsmouth war and his contribution to the New York Enterprise Newspaper he worked on. Seems that the Japanese leadership would not let him report on the war so he came up with a code to use that he sent to his Newspaper publisher. They figured out the code and were able to adequately report on that war like no other Newspaper was able to do. Quite a scoop! I have a copy entitled CALLOWAY'S CODE (he misspelled his name) written by O. Henry (1862-1910) in 1906 that gives a complete snopsis of what took place during that period that H. B. Callaway was over there. I can furnish an e-mail copy of that to any interested person. I've got a good start to the research but I don't want to spoil your fun. For this great one of a kind piece $2,500.00 Thanks! Ted New Arrivals 245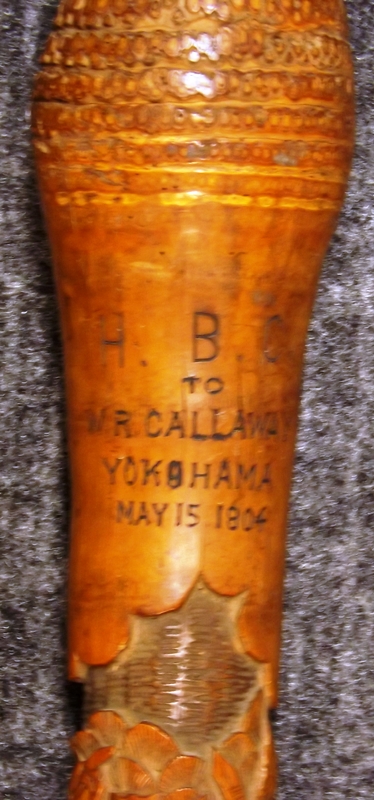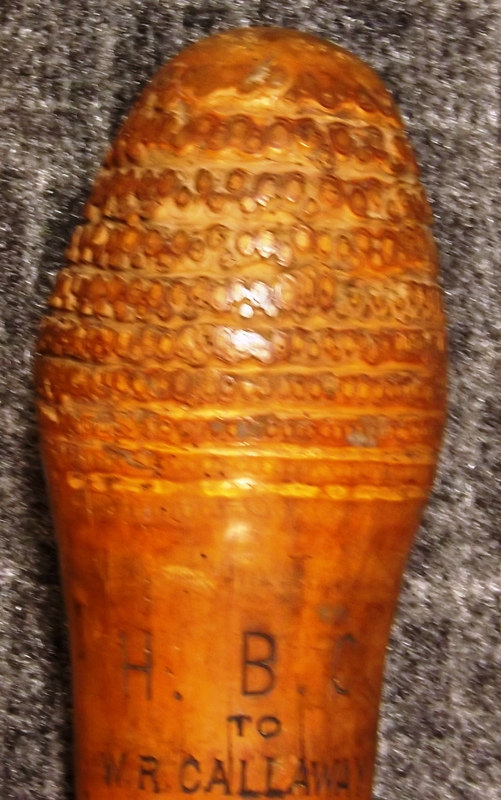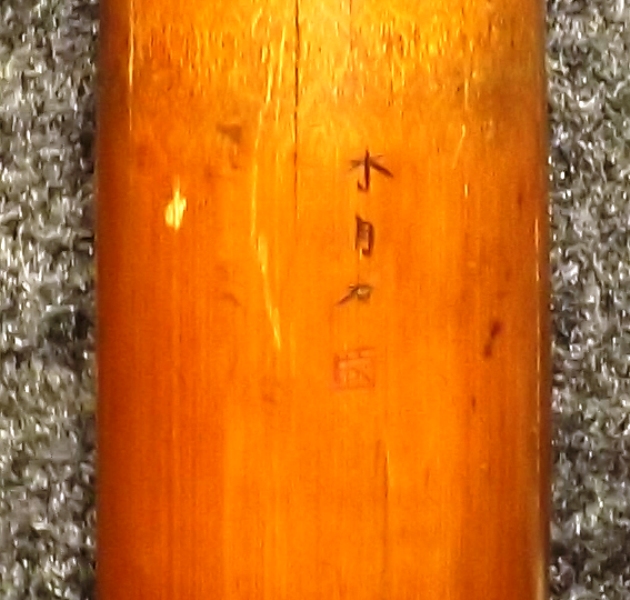 Item No. 152 (CONSIGNMENT)
RARE!!!!!
This is an extremely rare all-original Allgemeine-SS General Officer Uniform Silver Bullion Piped Black Wool Visor Hat
It has the skull and eagle emblems, silver bullion piping, thick silk chin cords, and black velvet band present and intact, as can be seen from a close-up of the front. The inside view is showing some signs of routine service wear to the sweat band and liner. The plastic crown protector is present. There is the original RZM and stamped maker mark on the liner.
The overall condition is very nice indeed. This is a rare piece and hard to come by in this market. For this piece $4500.00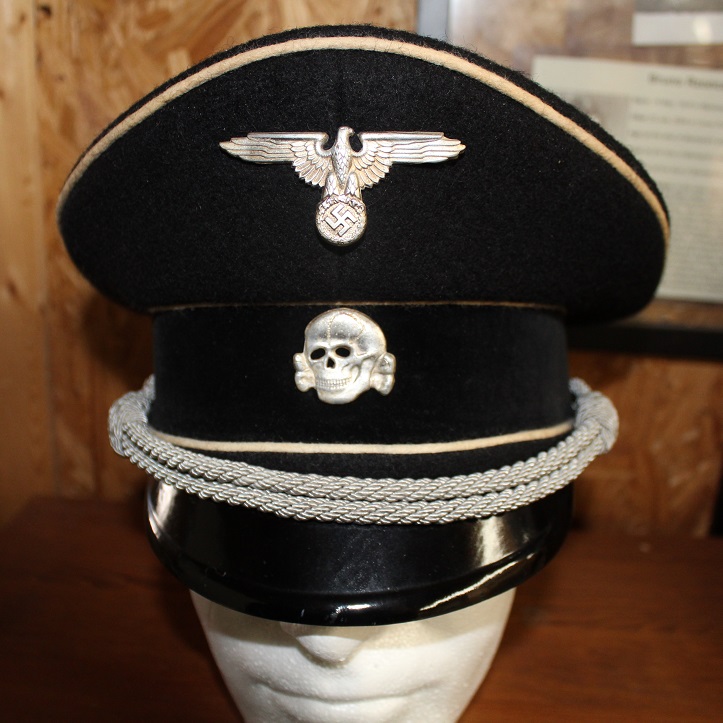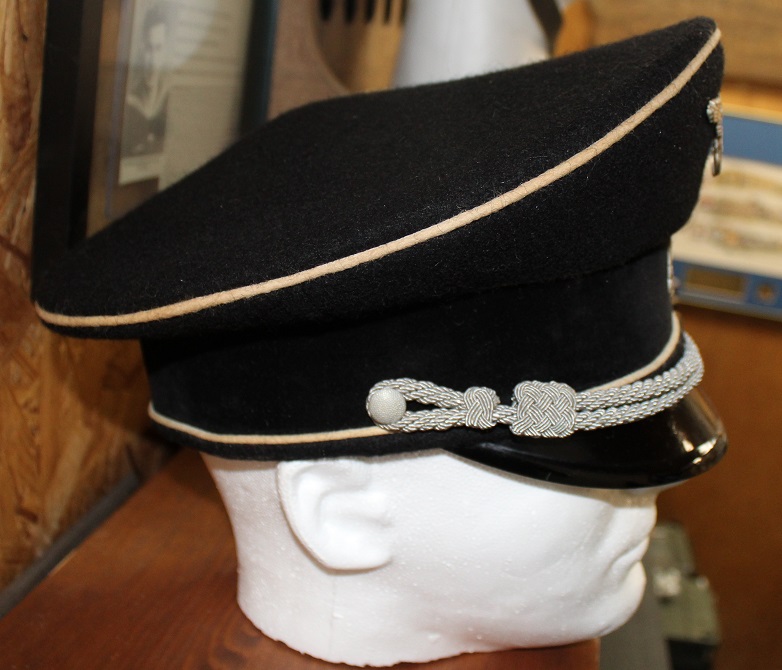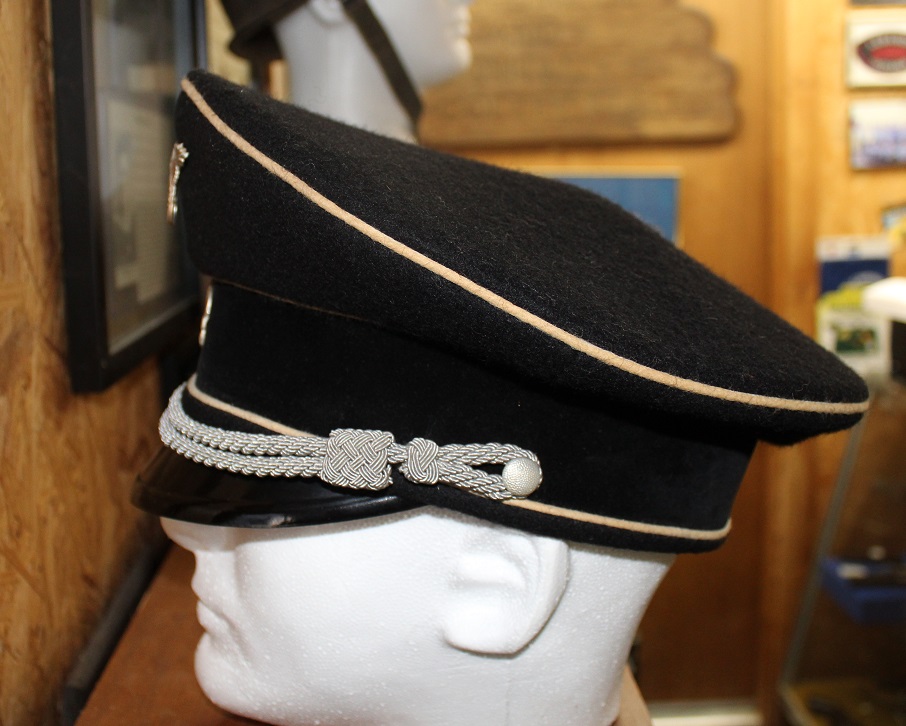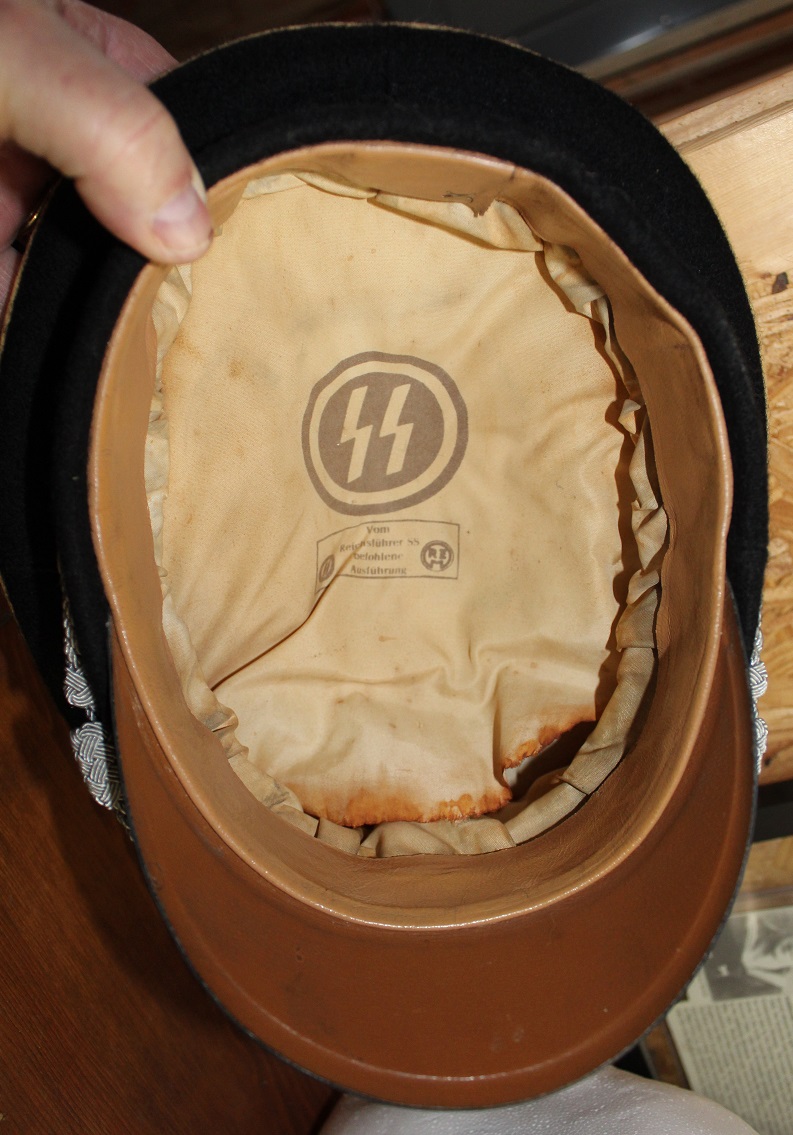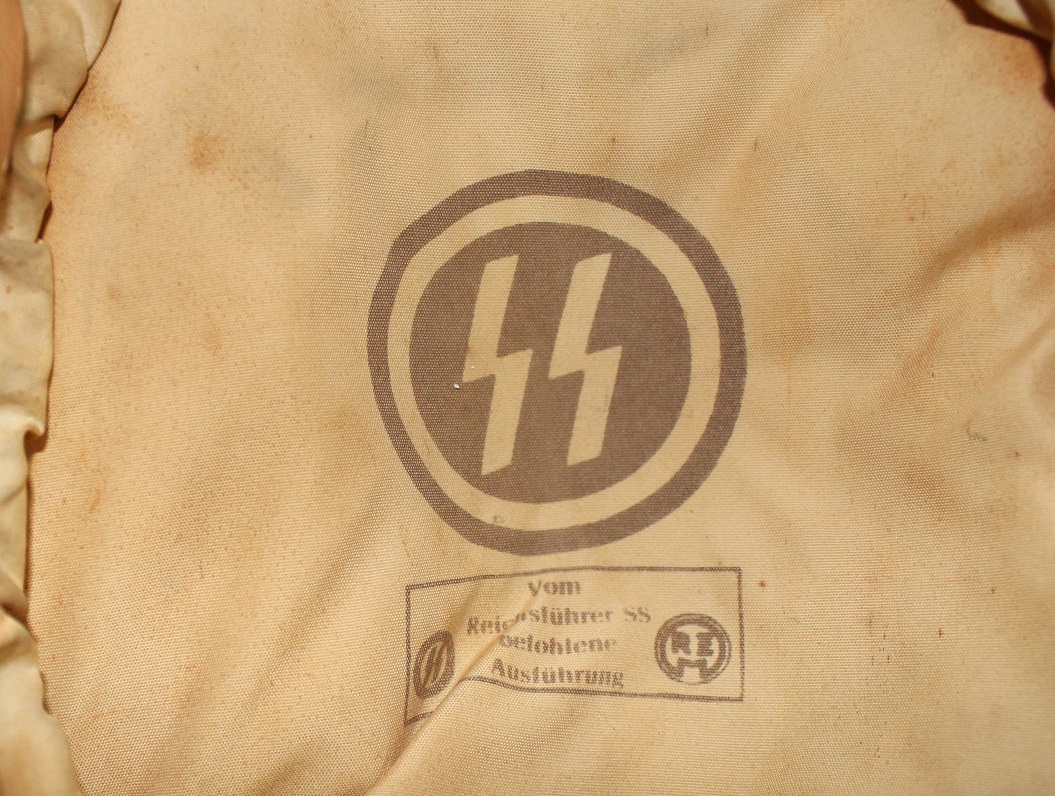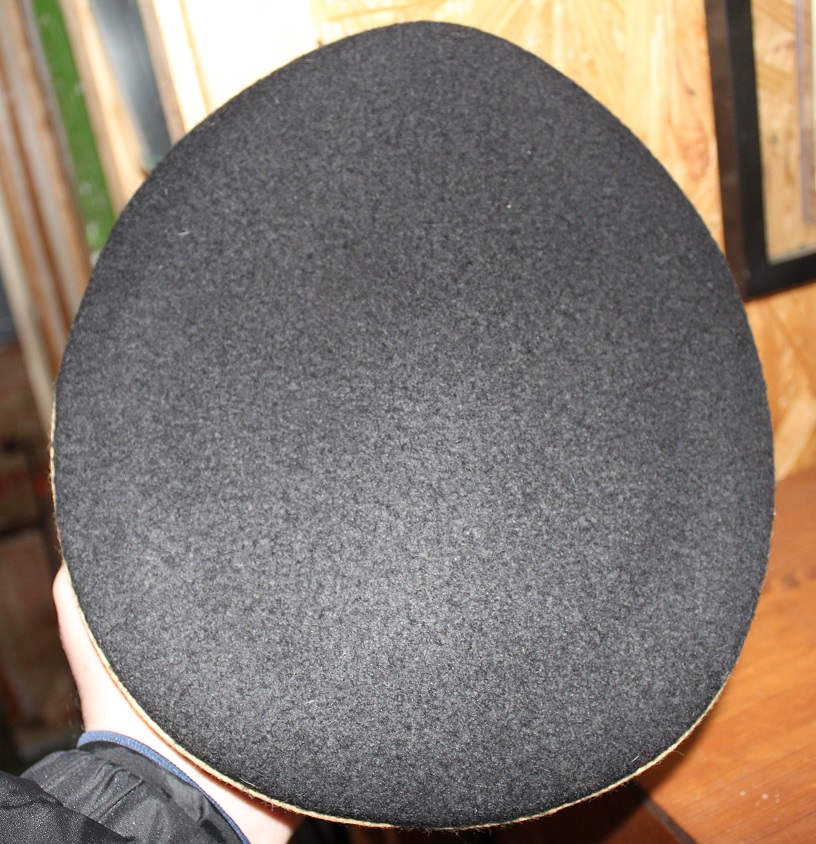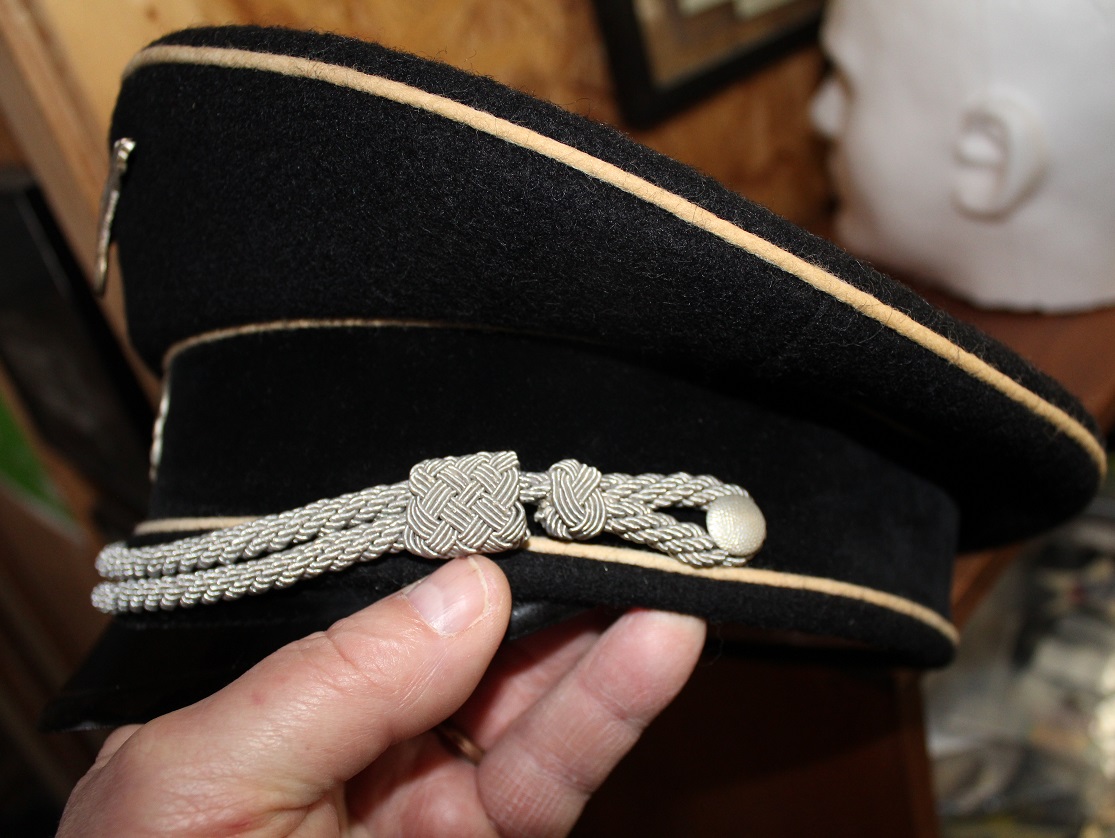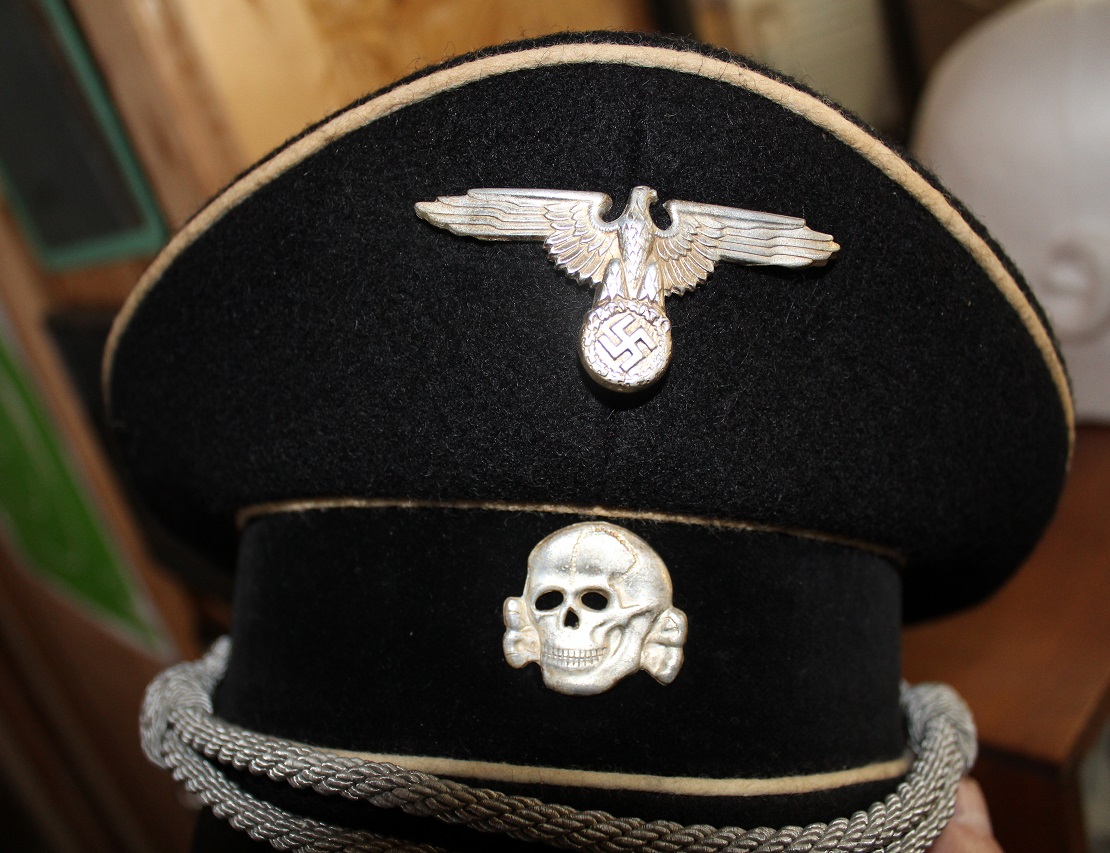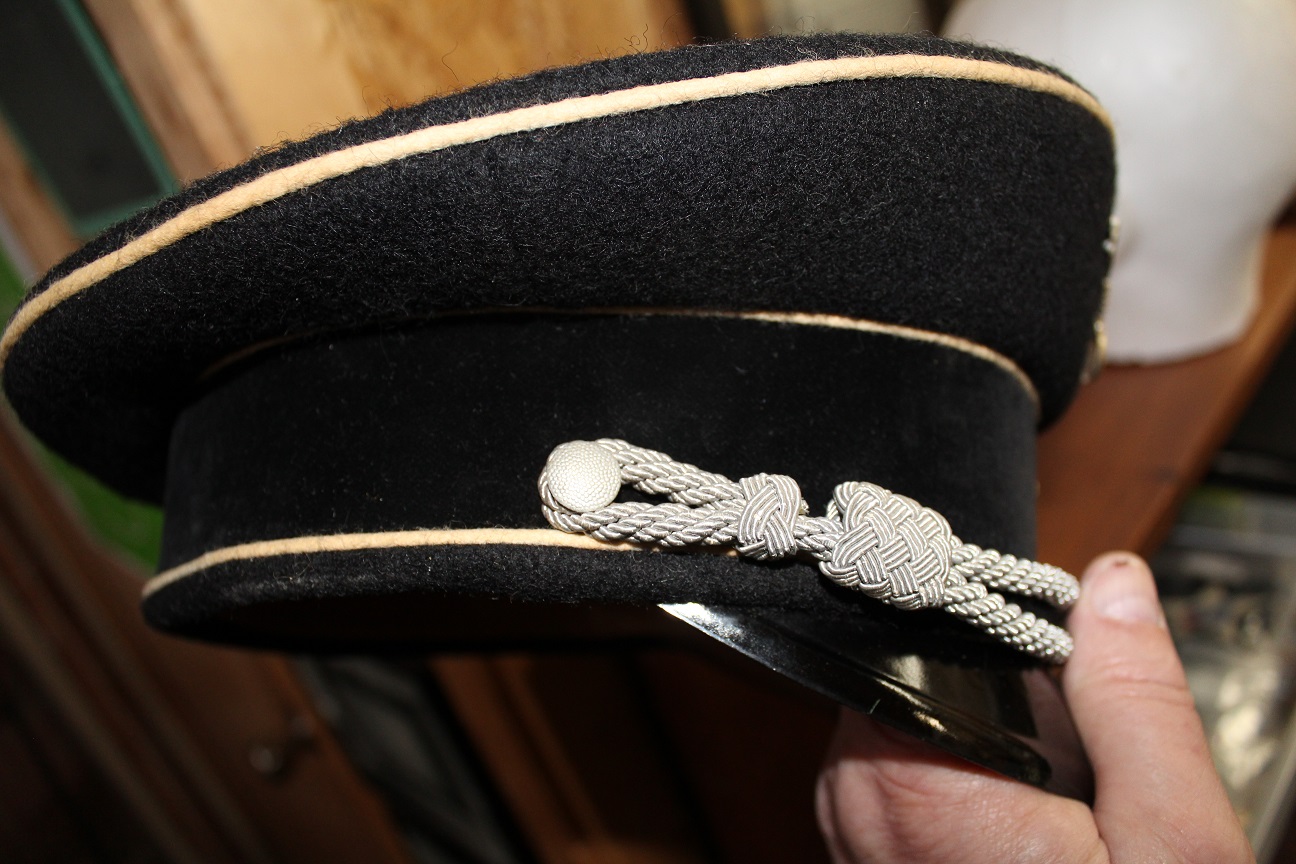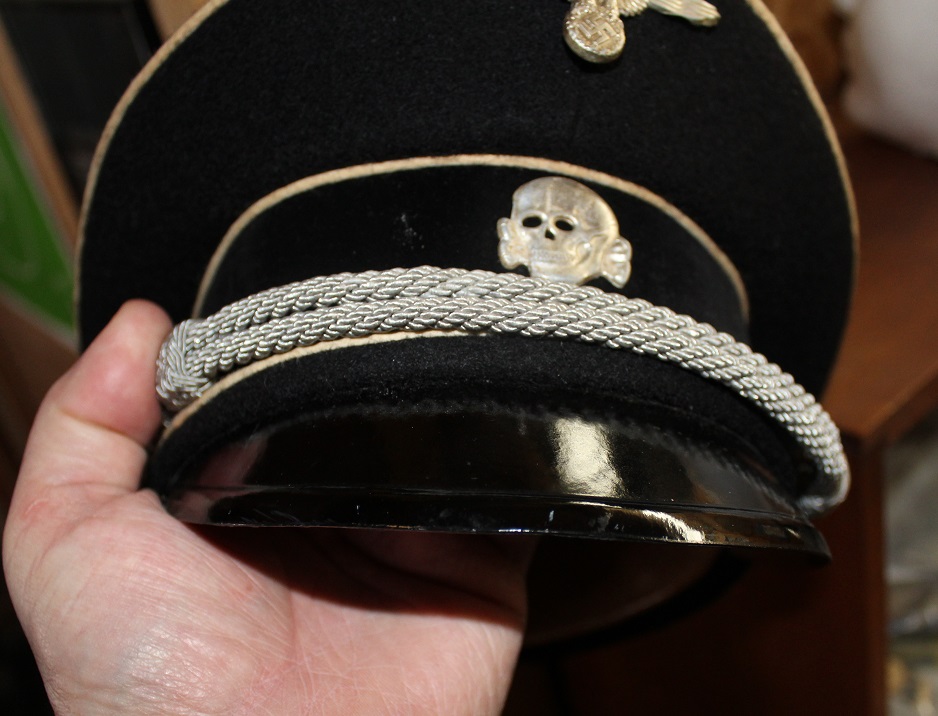 <
Here are some US mostly WW2 items that we just took in. We will list them as time allows but in the meantime if you see something you like let us know. Thanks!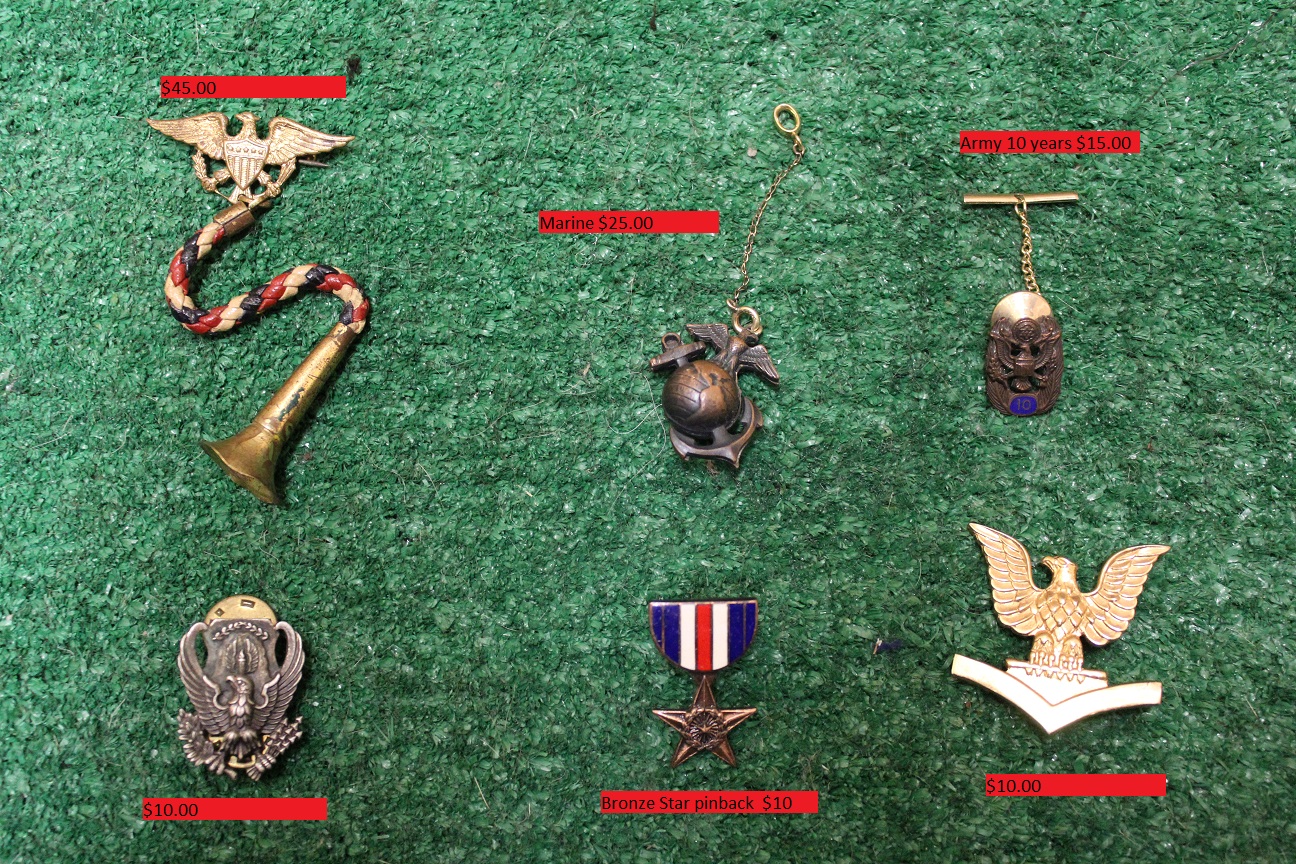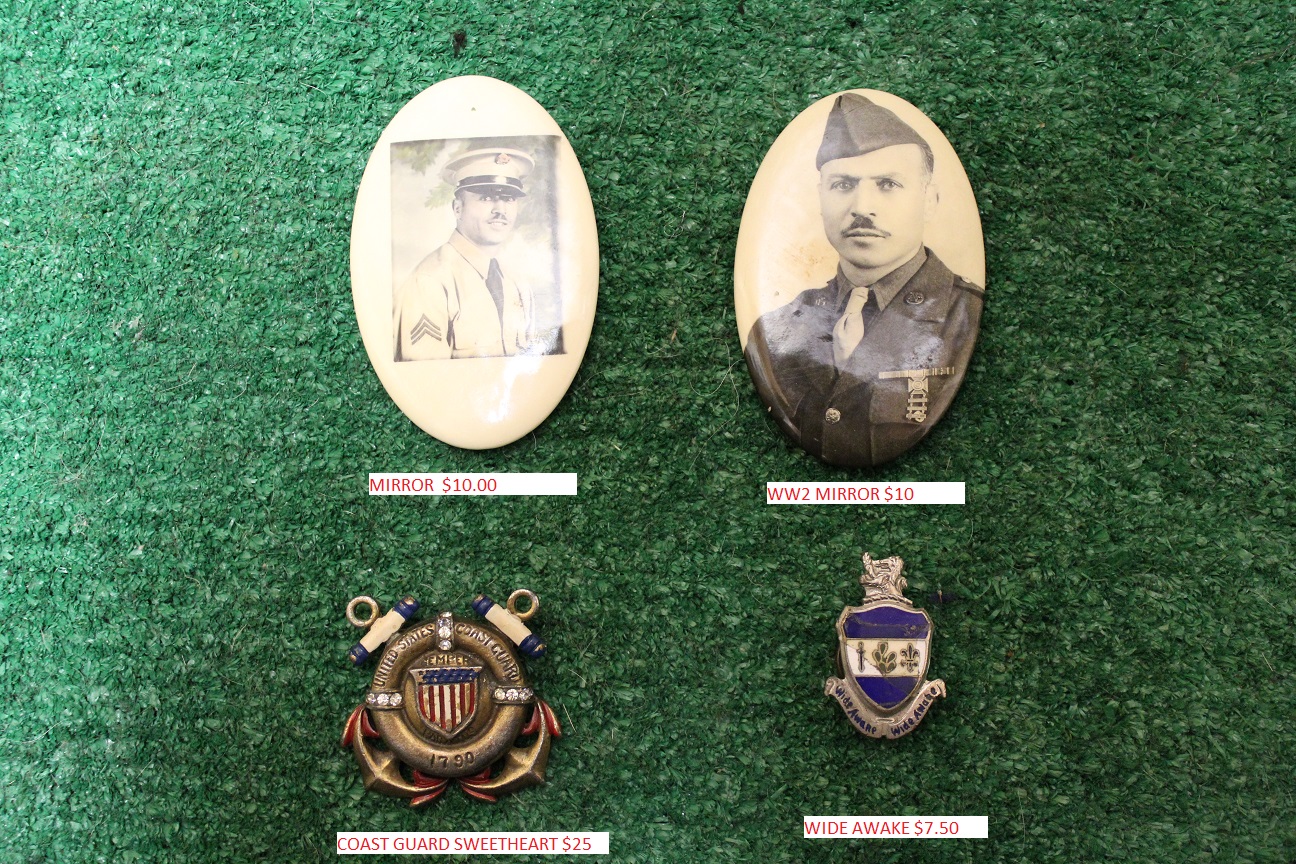 THE WW1 TANKERS PIN IS SOLD!!!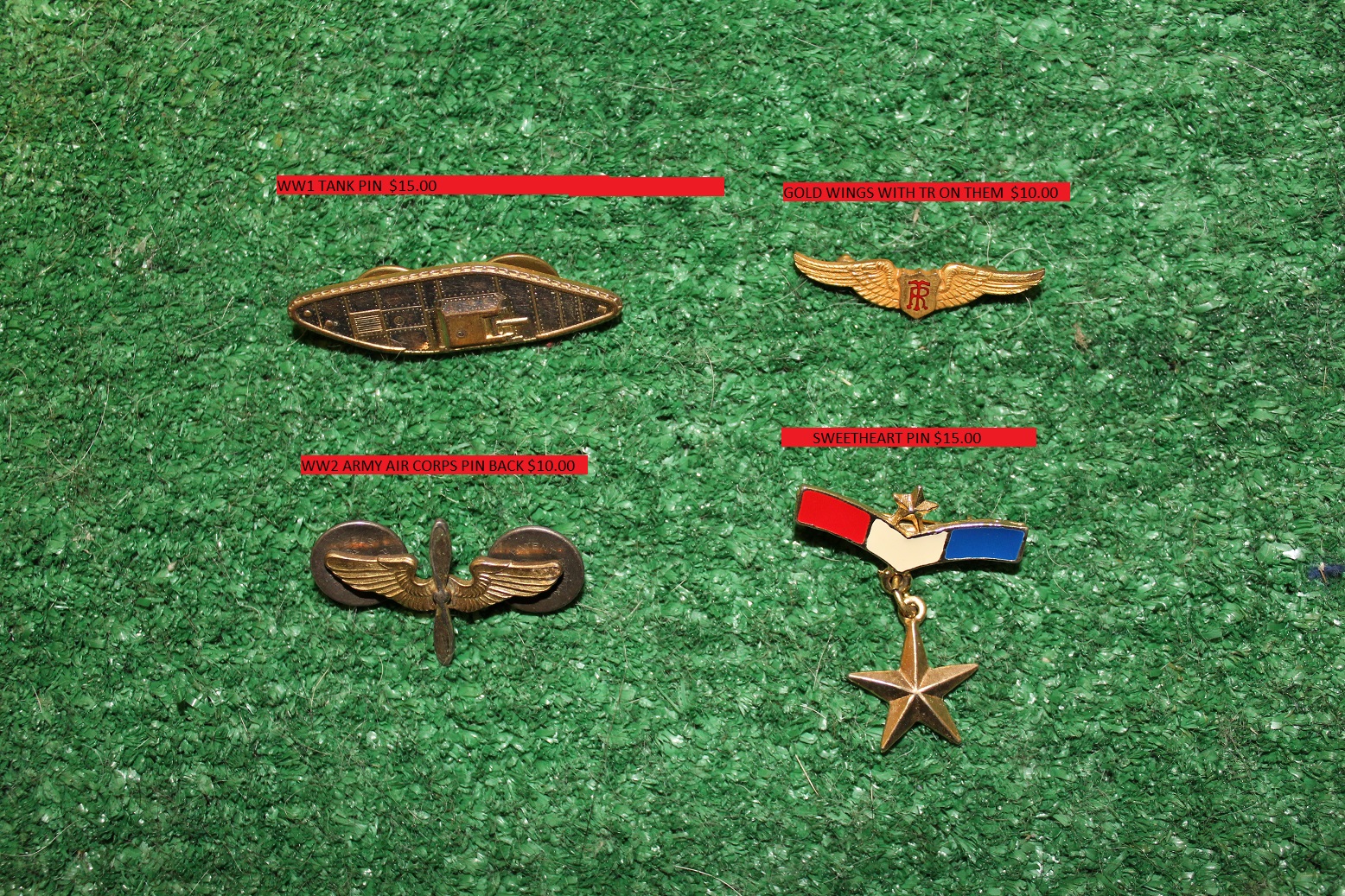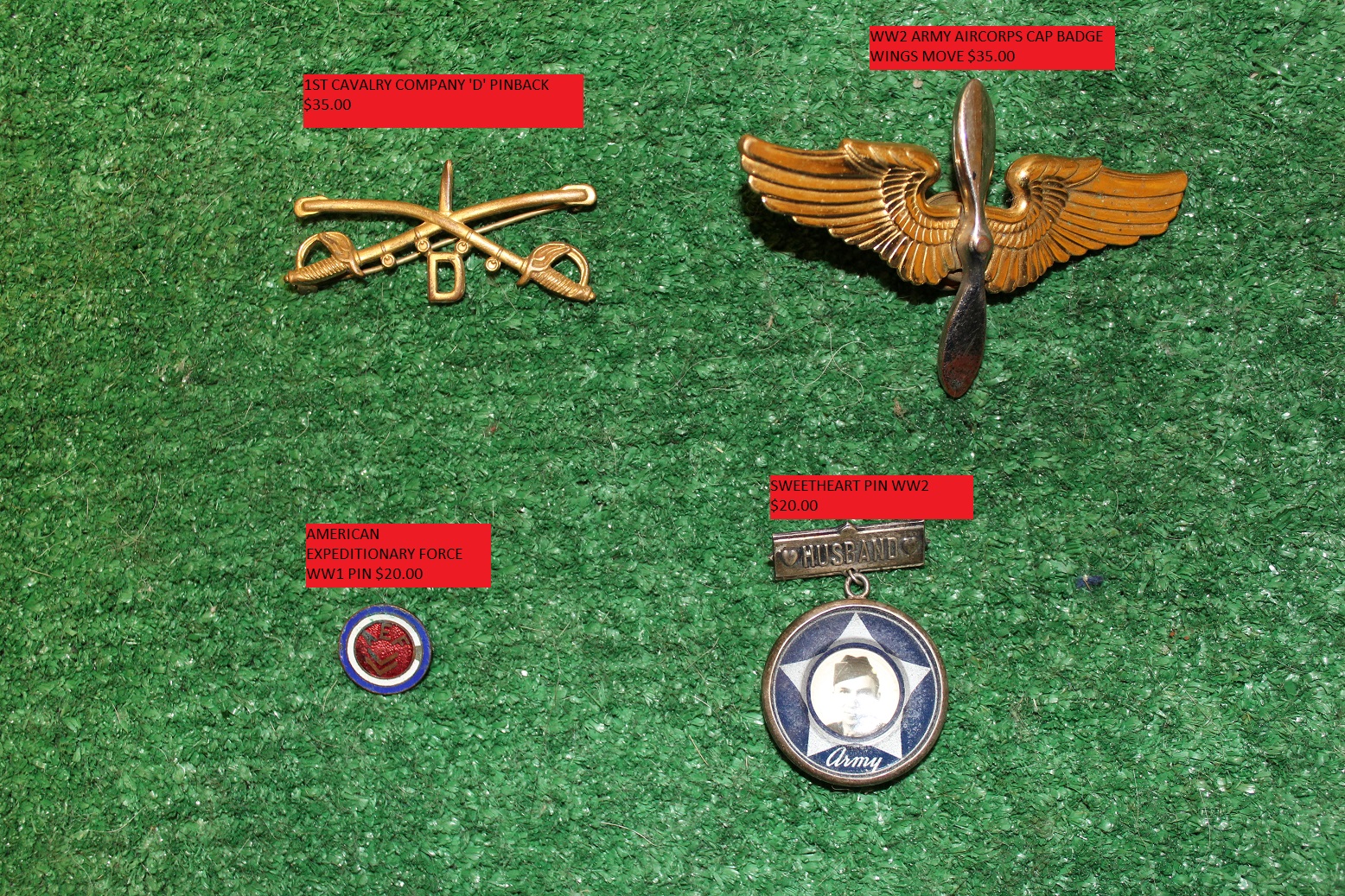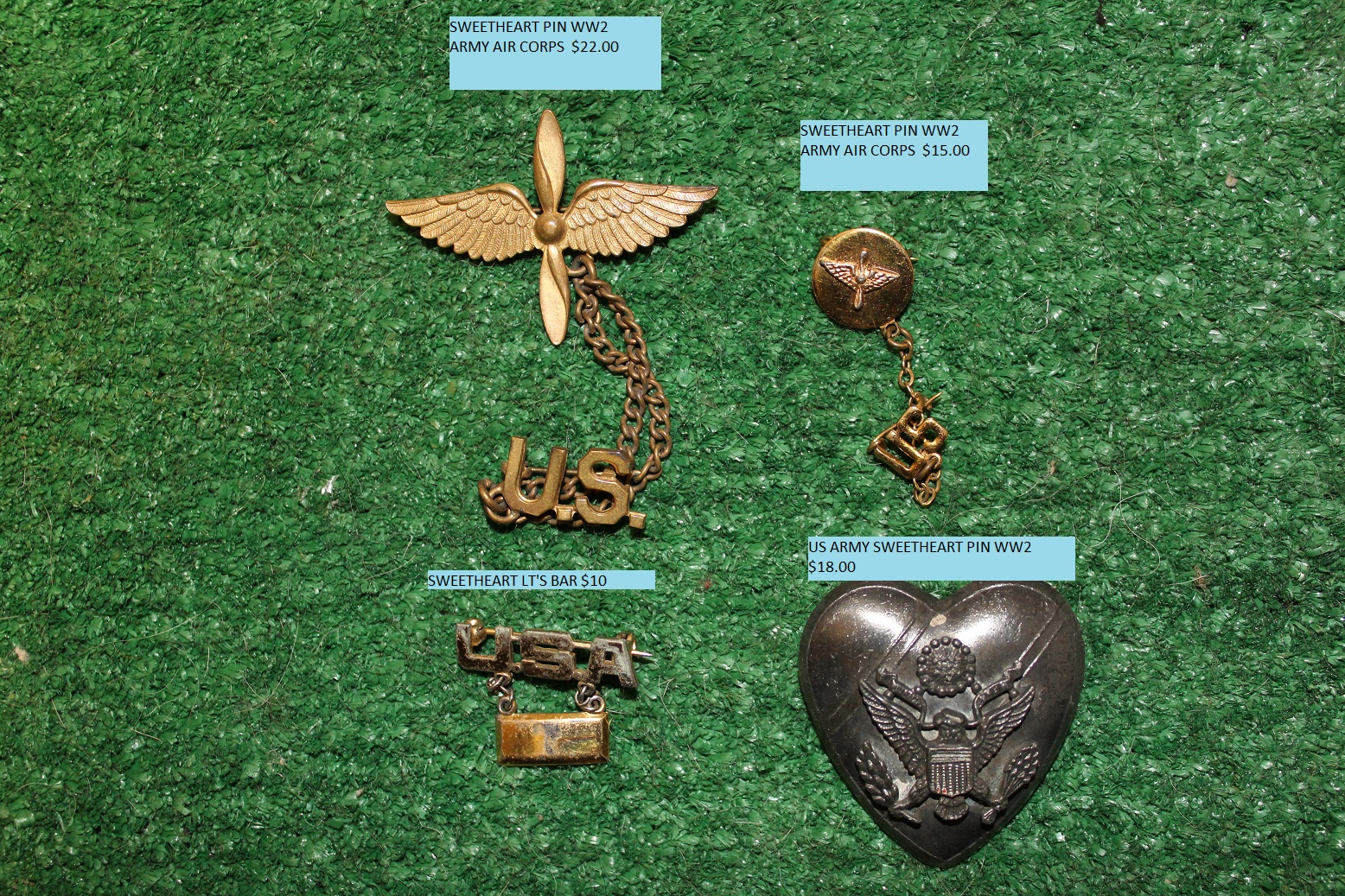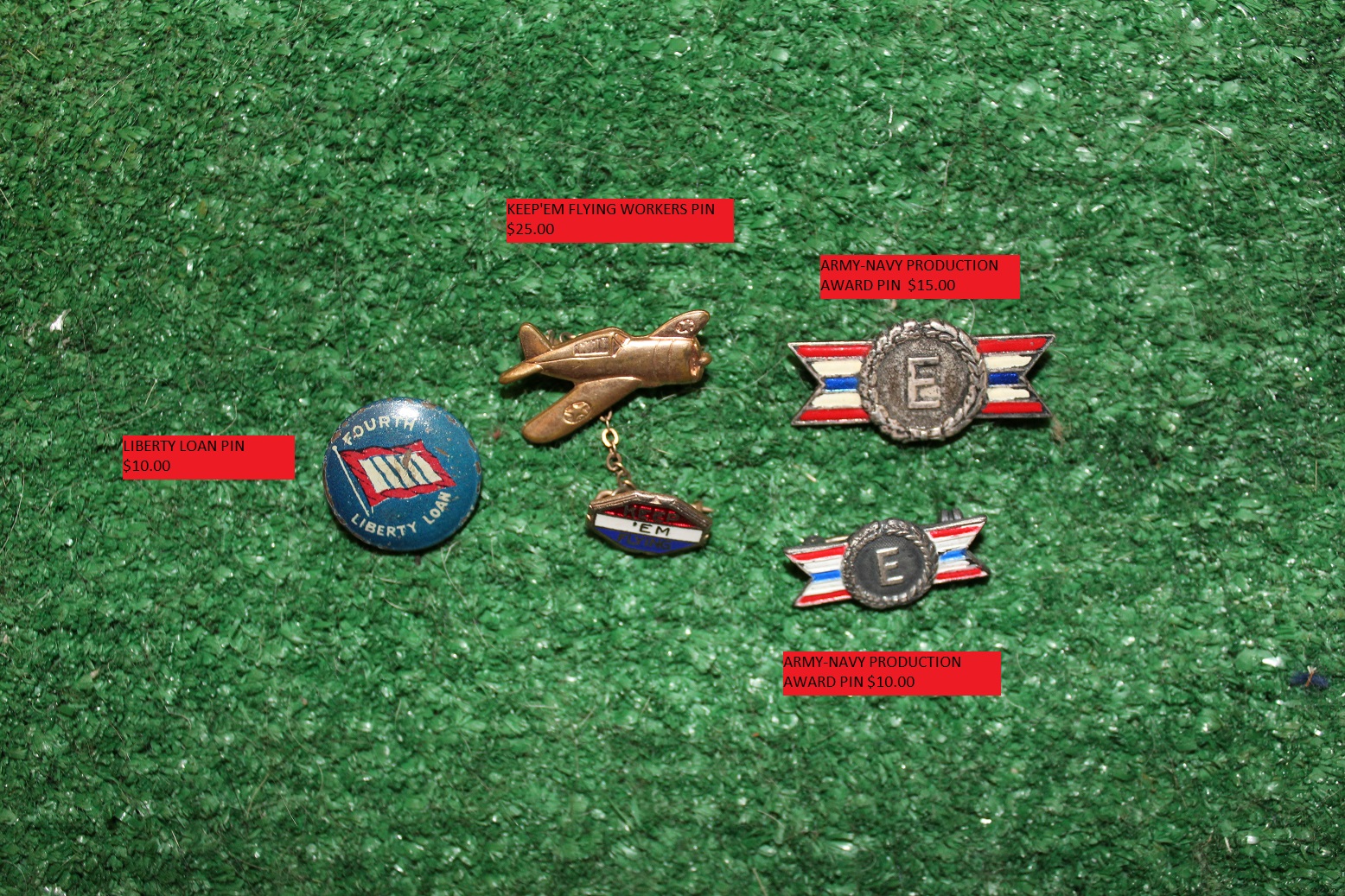 Note: The Navy Officer Hat badge is sold. SOLD!!!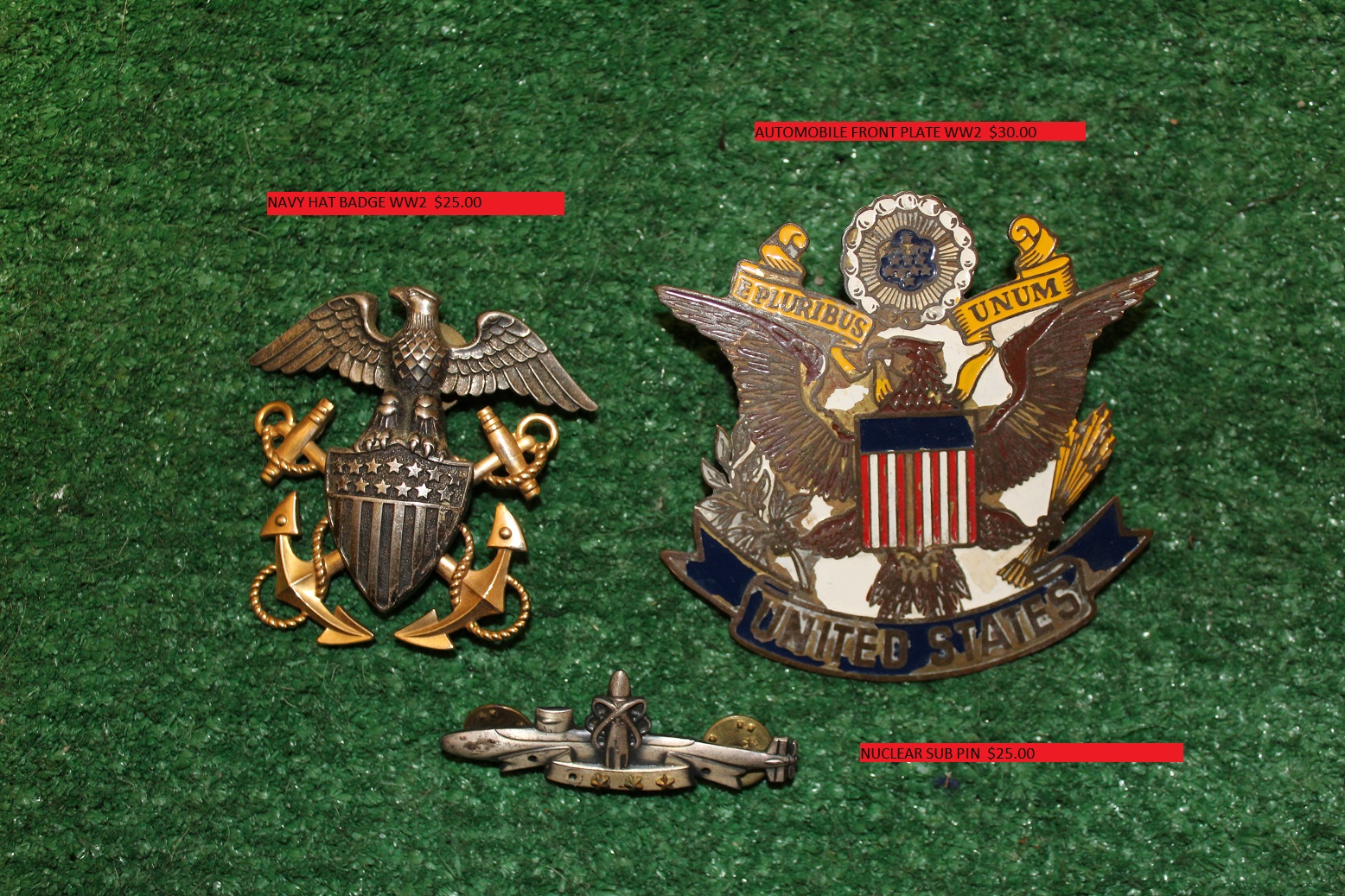 Note: The 3 Large Colorful Navy Patches are SOLD!!!
CONSIGNMENT
Item No. 5 We found this piece with a lot of other WW2 German Pieces. We think that this piece is German also despite the fact that there is not a Swastika on it. This is an Aluminum Eagle Flag Staff topper that measures 5 1/2 inches tall and about 6 inches across from wing tip to wing tip. The piece was originally gold painted and you can see tons of gold paint left on it. One side has a triffle bit of black paint on it and the other has a little red paint on it. This topper is two piece and the two eagles are held together with a screw. The bottom has a screw or bolt hole in it with the the threads exposed. For this piece $125.00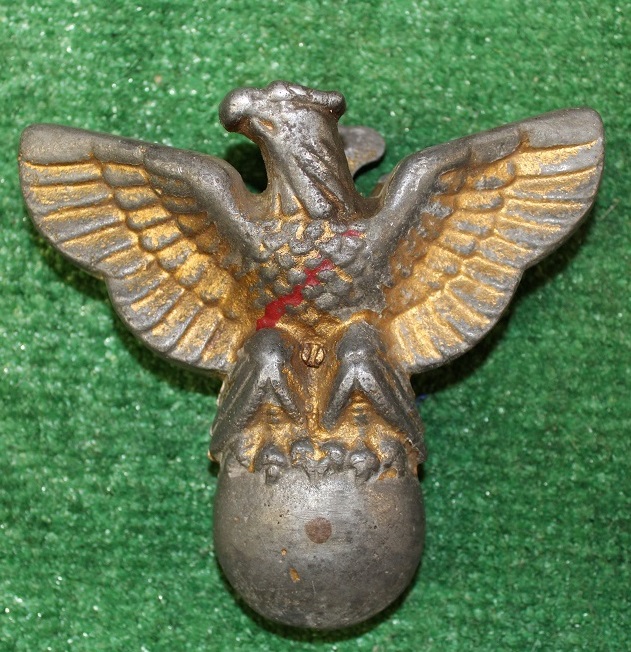 p>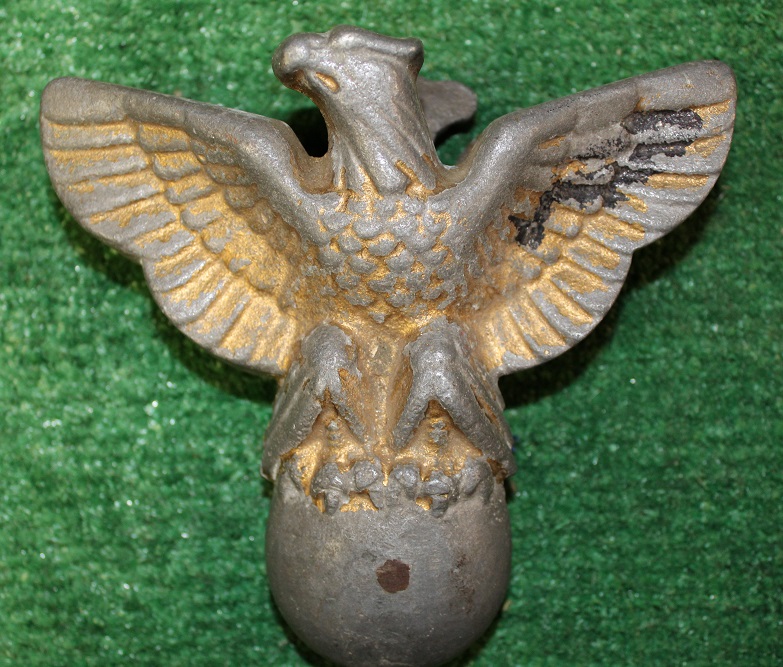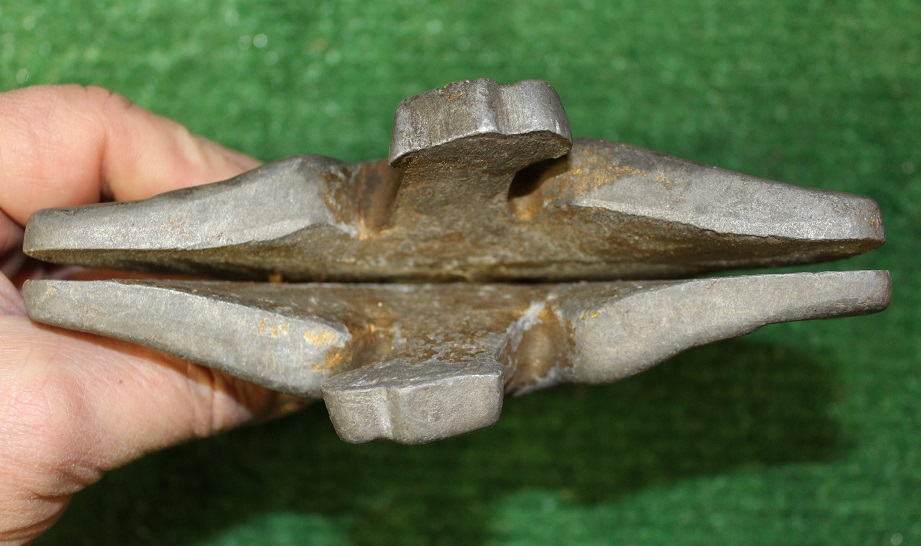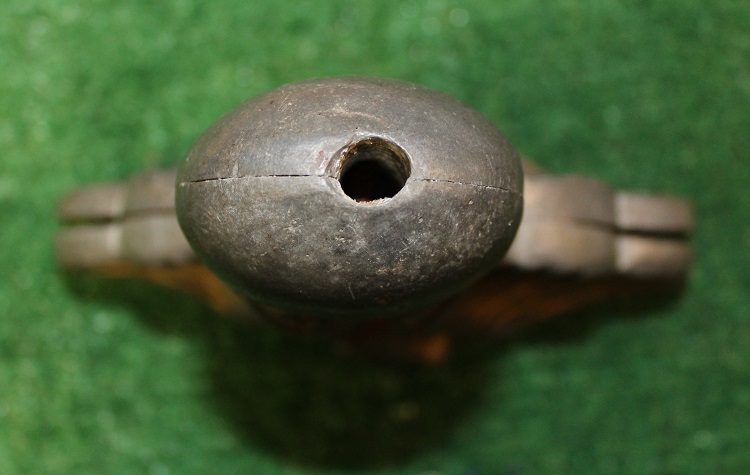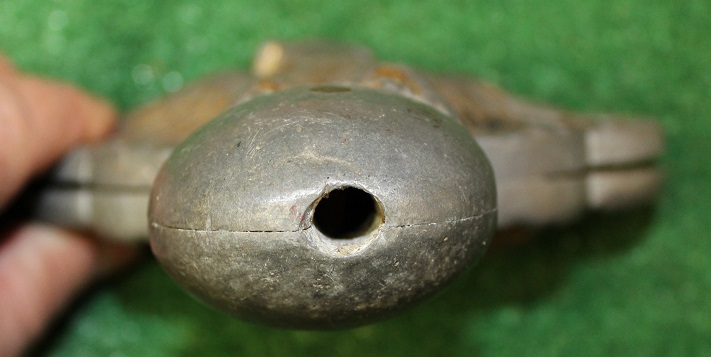 CONSIGNMENT
Item No. 6
SOLD!!! Here we have a wonderful preserved WW2 German Veteran Eagle Cap badge complete with brass pin on the reverse. It is the top one in the photograph. It has a nearly 4 inch wingspan and is marked with a 2 GES. GESCH. Good quality! $65.00
The bottom three are all aluminum Luftwaffee Visor Cap Eagles. They are all prong back and in very good condition. The first one on the left is not marked and has a 2 1/2 inch wingspan. The middle one is marked A38 and also has a 2 1/2 inch wingspan. The one on the right is also not marked and has a 2 inch wingspan. They are all in super condition. For each $150.00
CONSIGNMENT
150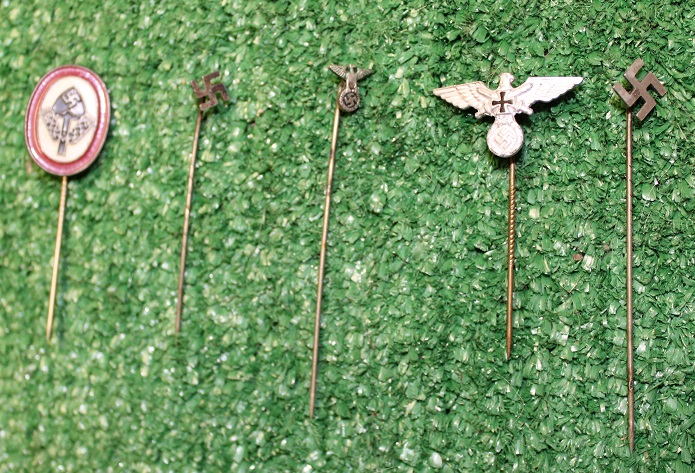 Here we have 5 WW2 Nazi party stickpins.
Item No. 149
The first one is a RAD membership stickpin. It is in very nice condition being an enamel pin. It measures about 2 inches long overall. The back is marked GES. GESCH. $65.00
Item No. 149
The second stickpin from the left is a Nazi Membership stickpin with just a swastika at the top. The pin is a little over 2 inches long and has nothing written on it that I can see. $30.00
Item No. 148
The stickpin in the center is Eagle and swastika stickpin that measures about 2 3/4 inches long. Nice condition! $50.00
Item No. 147
The fourth stickpin from the left is a WW2 German Veterans stickpin with Eagle, Iron Cross and swastika. The pin is knurled on the shaft and the back is marked GES. GESCH. The eagle has a 1 inch wingspan and the entire piece is about 2 inches long. For this one $50.00
Item No. 146
The last stickpin on the far right is a swastika party stickpin and measures about 2 3/4 inches long. The swastika is about 3/8ths of an inch across and looks to be silvered. For this one $30.00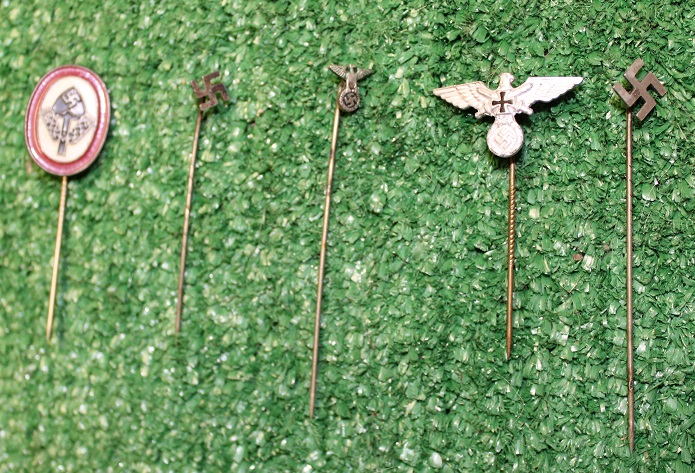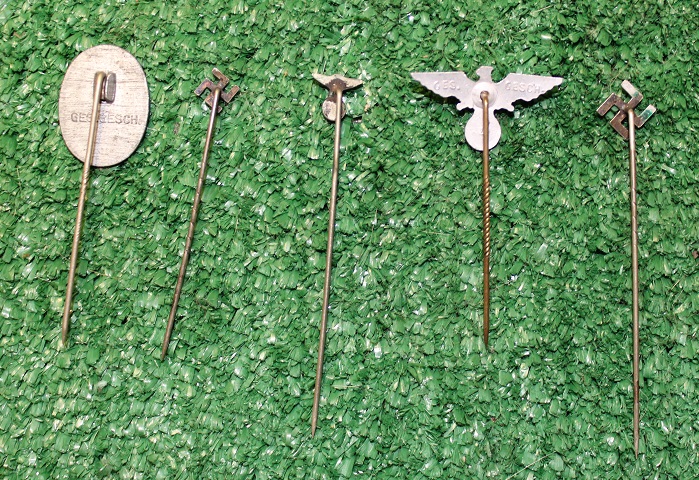 CONSIGNMENT
Item No. 145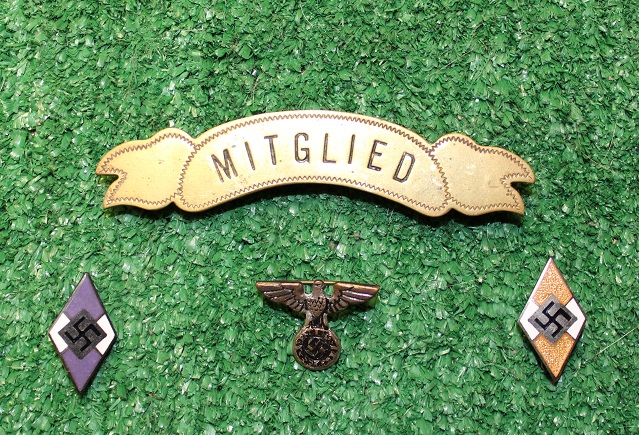 Here we have 4 pins. The top one is on a brass banner with the word MITGLIED on it. I believe that simply means member. Looking at the back there was probably a ribbon that hung down from the top bar which is now missing. This all brass piece is about 3 3/8 inches across with brass pins. $15.00
Item No. 144
The next pin to the left under the top bar is a German HJ membership pin and in excellent condition with a purple background on the enamel. This pin is about 1 inch tall and is complete. It has writing on the back which is OTTO HOTTMANN GES. GESCH. For this fine pin $50.00
Item No. 143
The center bottom pin is a membership pin showing a spread winged eagle and swastika in wreath. The wingspan is about 1 inche across and the pin is about 3/4 inch tall. The pin is complete on the back. There is no writting on this pin that I can see. For this one $45.00
Item No. 142
The last pin on the right is also a German HJ membership pin and is in excellent condition with a pinkish background. This pin is also about 1 inch tall and is complete. It has the same writting on the back as the other mentioned HJ membership pin. $50.00
CONSIGNMENT
Item No. 141
Here we have a very nice NSKK patch and a swastika disk.
The National Socialist Motor Corps (German: Nationalsozialistisches Kraftfahrkorps, NSKK),[1] also known as the National Socialist Drivers Corps, was a paramilitary organization of the Nazi Party that existed from 1931 to 1945. The patch is in excellent condition with a partial paper lable on it. The patch is wool with silver bullion thread used. The patch measures 3 1/2 inches wide and 2 inches tall. For this patch $160.00
SOLD!!! The little disk that is with it is an enameled disk with a swastika in the center and a red 'rope' type band on the edge. This piece measures about 3/4 inch across but has nothing on the reverse making me think that perhaps it was a center part of a medal or badge. As is $10.00
CONSIGNMENT
Item No. 140
Here we have two WW2 German ID tags. The zinc one is for a base veterinary depot (Heimatpferdepark) and so marked. The other one which is aluminum is for an Artilllery Unit. For the veternarian tag $160.00 and for the Artillery Tag $80.00
CONSIGNMENT
Here we have three WW2 Nazi Belt Buckles.
Item No. 139
The fIrst one is a Kriegsmarine NCO buckle
SOLD!!! with the leather portion attached to it. This leather portion has the makers marks on it and the nazi markings stamped into the leather. The buckle is gold anodized aluminum and still in good condition. For this piece. Sold!!!
Item No. 138
The second buckle is aluminum German Army buckle with the swastika surrounded by a laurel and GOTT MIT UNS. The piece is in good condition $85.00
Item No. 137
The third buckle is a steel buckle with rusting on it that I think is actually leaching from the attachment apparatus. This is the Hitler Youth Buckle. $75.00
CONSIGNMENT
THE RING BELOW IS SOLD !!!
Item No. 135
Here we have a large size WW2 German Army Wehrmacht Ring with spreadwinged Eagle and Swastika. There are mold marks on the interior of the ring and it's rather dark there so I believe that this ring is silver even though it isn't marked as such. The ring is in very good aged condition. $150.00
CONSIGNMENT
Item No. 135
Here we have a vintage Luger P08 mag with a Waffen mark on it. This is for the 9mm Luger. The magazine is in good condition with just a little rust on it. The end plug is aluminum and is marked 553 S + (german eagle) and 63. For this piece $195.00
CONSIGNMENT
Item No. 134
Here we have an original post WW2 era Army of Occupation Medal. The Army of Occupation Medal is a military award of the United States military which was established by the United States War Department on 5 April 1946. The medal was created in the aftermath of the Second World War to recognize those who had performed occupation service in either Germany, Italy, Austria, or Japan. The original Army of Occupation Medal was intended only for members of the United States Army, but was expanded in 1948 to encompass the United States Air Force shortly after that service's creation. The Navy and Marine equivalent of the Army of Occupation Medal is the Navy Occupation Service Medal.
This medal is an original and in very nice condition. There is no box and no bar to indicate which theatre of operations this medal was earned in. For this medal $25.00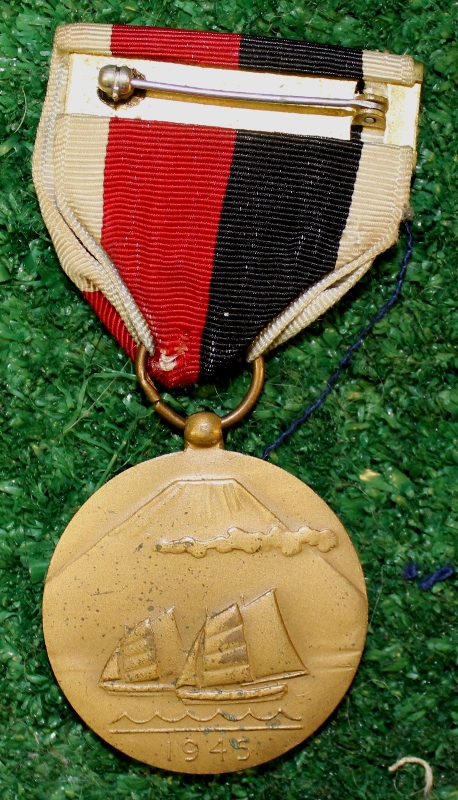 CONSIGNMENT
Item No. 133
Here is a WW2 Navy Good Conduct medal that has 3 bronze battle stars on it. The back is id'd to a James Roy Courtney and dated 1950. Could turn up something very interesting! Very nice condition and complete. $30.00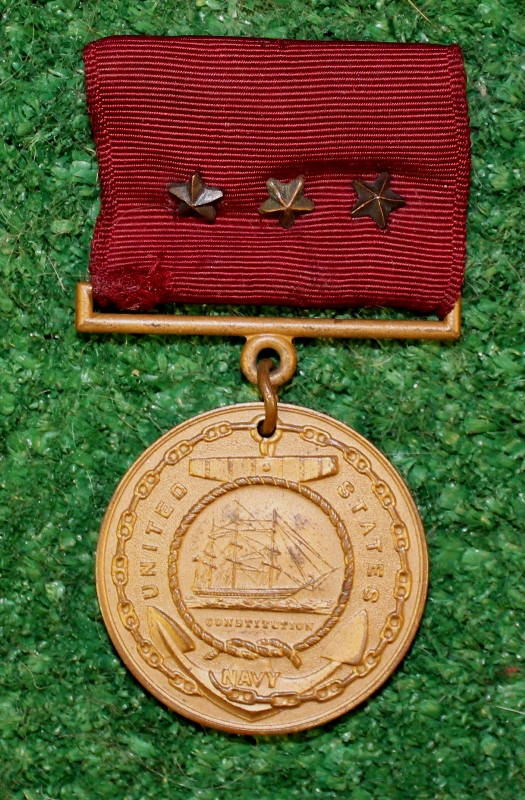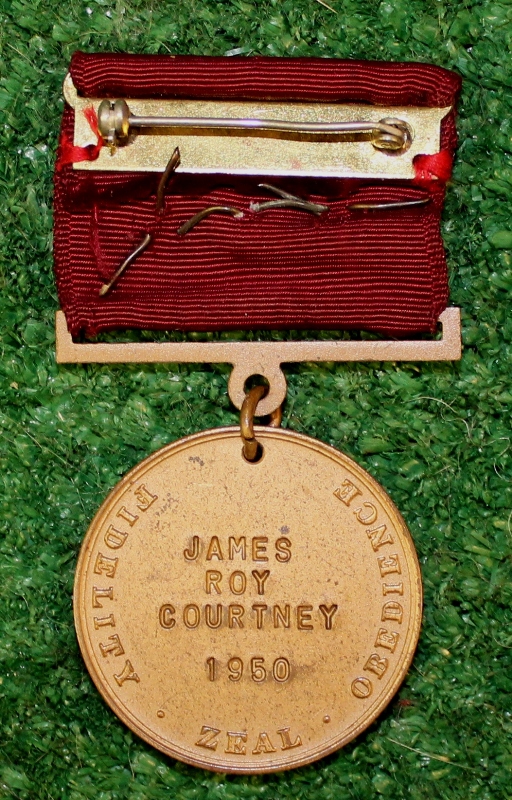 CONSIGNMENT
Item No. 132
Here is an item that, frankly, I am amazed that it's still here. This is a 'cardboard' medal with a photo of a WW2 soldier cut out and placed in it. The medal has ARMY at the top of the cardboard star. It's complete with the attachment bar and the red, white & blue ribbon. A back flap comes down to reveal the photo. There is nothing written on the photo. Out of Indiana. Unique and rare to see in any condition! 3 inches tall and 2 inches wide. $35.00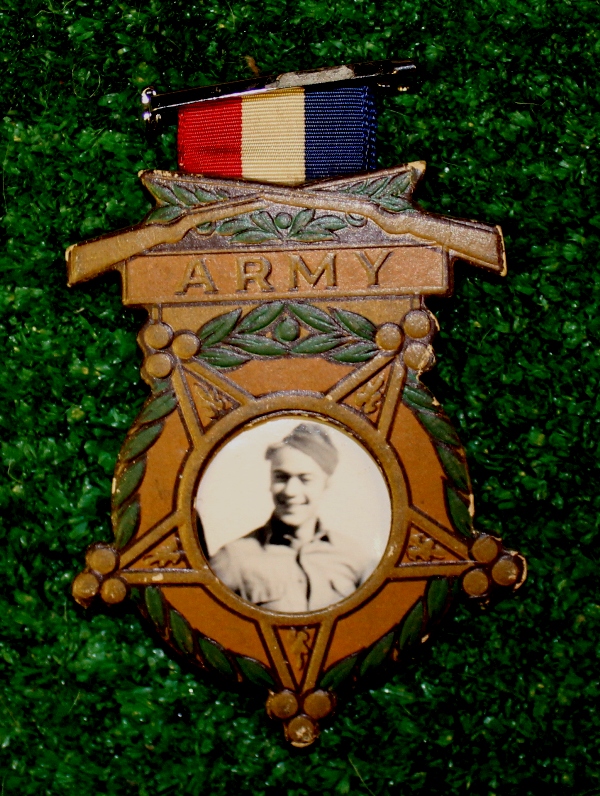 CONSIGNMENT
Item No. 131
SOLD!!!
Here we have an aluminum WW2 German Nazi DAF Gear with Swastika. Metal single sided toothed gear with swastika center. Measures 7 3/4 inches in diameter. Overall very good. The German Labor Front (German: Deutsche Arbeitsfront, DAF) was the National Socialist trade union organization which replaced the various trade unions of the Weimar Republic after Adolf Hitler's rise to power. This piece was probably placed upon a door or wall. $165.00
CONSIGNMENT
Item No. 130
Here we have 2 Nazi Shako Hat Front Eagle plates with Swastika. These Eagles came from the Nazi Police Shako-Tschako hat eagle with original nuts on the flat one but just the brass screws on the one that is rounded to fit the front of the shako. Just about 6 1/2 inch wingspan. Vet bringback for the also called Police Shako "Bump" hat. Very nice conditon overall. The flat one has a bent mounting screw and a little rust staining on the aluminum eagle due to using steel washers on the reverse. The rounded one is in very good condition as well with studs less nuts. For each one. $175.00


CONSIGNMENT
Item No. 119 Here are a couple of German Officers button off of a tunic. The fronts of the buttons are very similiar being a gold pebbled finish with spread wing Eagle over swastika. They measure abut 7/8ths of an inch across. The one to the left has on the reverse M5/32 while the one on the right has on it's reverse M5172/15. There are makers logos on them but I can't quite make 'em out. For each one $7.50
CONSIGNMENT
Item No. 118 Here is a small gold plated swastika with a diamond in the center. Even the Nazi women had sweetheart jewelry. It's about a 1/2 inch across the tines and I think the little diamond is real. $150.00
CONSIGNMENT
Item No. 117
Here we have 4 WW2 'Tinnies'. They are marked left to right 1 -2-3-4. Number 1 is from June 22-23 1935. This is a nice large 2 inch high 1935 dated badge, with a stylized sports stadium on the face. It is an heavy aluminum alloy with a press fitted spring pin. There are raised ENTW. R. KASTER ROBINSON maker marks on the back. This one is extra crisp! $65.00
The next one number 2 is a very light gray pop metal and measures 1 3/8 inch across. It also has a pressed fitted pin on the reverse and is marked with the makers info. This is a 1937 Mayday Tinnie and shows a child standing on the Eagle/swastika. Good Condition. $20.00
The next tinnie number 3 is a 1938 Mayday tinnie showing a man and woman on the front. This one also has manufacturers info on the reverse along with a pressed fitted pin which has been hot glued in for some reason. This one measures about an 1 3/8ths across $25.00
This last one number 4 is a stamped steel tinnie with soldered pin which signifies Hitler Youth Sports fest in 1936. No makers info on this one but it's real nice! $45.00
These next 4 tinnies are labled 5-6-7 & 8
No 5 is a nice large (1-3/8 inches high) 1936 dated badge, with a plow, hammer, sword, and an eagle on the face. It is an aluminum alloy with a press fitted spring pin. There is a raised WERNER REDO SAARLAUTERN maker mark on the reverse. It is a nice one. $30.00
No 6 is WW2 German 1934 Labor Day tinnie
SOLD!!! and shows a mans head with a hammer on one side and a sickle on theother side over the German Eagle and swastika. This is stamped steel (1-3/8 inches high) with a soldered pin on the reverse. No makers marks $30.00
No 7 is an alloy tinnie also measuring 1-3/8 inches across. The front shows a lady laying down watching a child playing. A German eagle is found in upper section. Dated 1939. The words "Reichspartetag" are found in the bottom part. Maker marked on the reverse with a RZM in a circle as well as M9/102 Geer. Bender. It has a pressed steel fastening pin. It's light so it may be aluminum. $25.00
No 8 is an alloy tinnie as well measureing 1-3/8 across and dated 1939. This is a German Woman Labor Day tinnie. It's had to make out details until you wet the tinnie then they are clear. It's maker marked on the reverse. For this one $15.00
CONSIGNMENT
Item No. 116 Here is a rare POW tag for a Japanese Prisoner. It has been estimated that between 19,500 and 50,000 Japanese military personnel surrendered to Allied forces prior to the end of the Pacific War in August 1945.[1] The number of Japanese soldiers, sailors, and airmen who surrendered was limited by the Japanese military indoctrinating its personnel to fight to the death, Allied personnel often being unwilling to take prisoners,[2] and many Japanese soldiers believing that those who surrendered would be killed by their captors. Western Allied governments and senior military commanders directed that Japanese POWs be treated in accordance with relevant international conventions. In practice though, many front-line soldiers were unwilling to accept the surrender of Japanese personnel due to a combination of racist attitudes and reports of atrocities conducted against Allied troops. A campaign launched in 1944 to encourage prisoner-taking was partially successful, and the number of prisoners taken increased significantly in the last year of the war. Japanese POWs often believed that by surrendering they had broken all ties with Japan, and many provided military intelligence to the Allies. The prisoners taken by the western Allies were held in generally good conditions in camps located in Australia, New Zealand, India and the United States. Those taken by the Soviet Union were treated harshly in work camps located in Siberia. Following the war the prisoners were repatriated to Japan, though the United States and Britain retained thousands until 1946 and 1947 respectively and the Soviet Union continued to hold hundreds of thousands of Japanese POWs until the early 1950s.
Even though many thousands of Japanese Soldiers and Sailors surrendered you will rarely find one of these tags. A search on the internet turned up none. This piece shows wear and staining but what the heck it's here. Take a look at the pics. It ot only says 'JAP' on it but 'Korean' and also 'Native'. For this rare piece. $145.00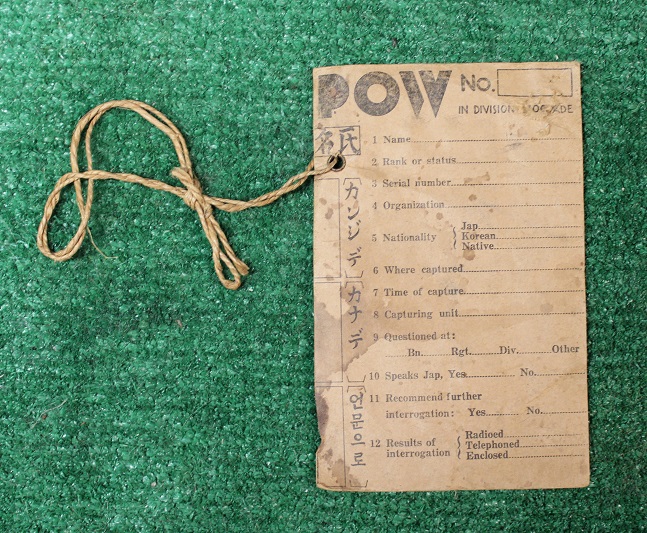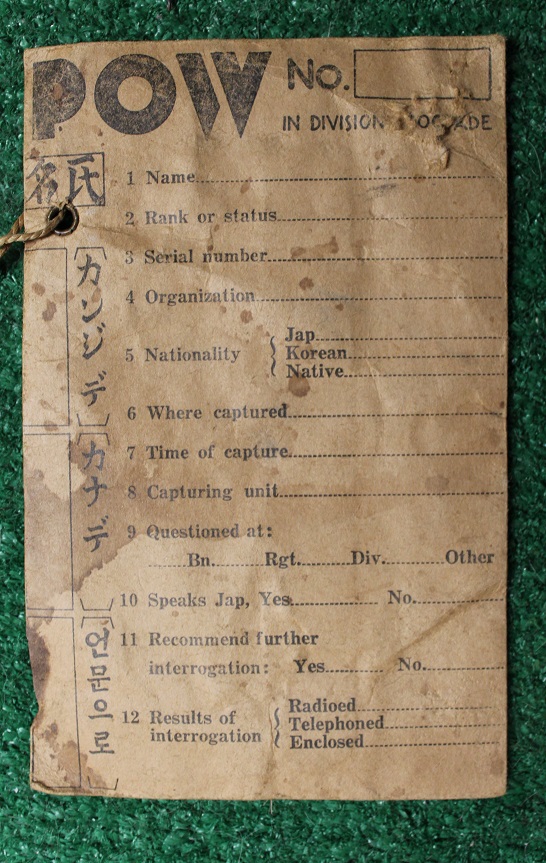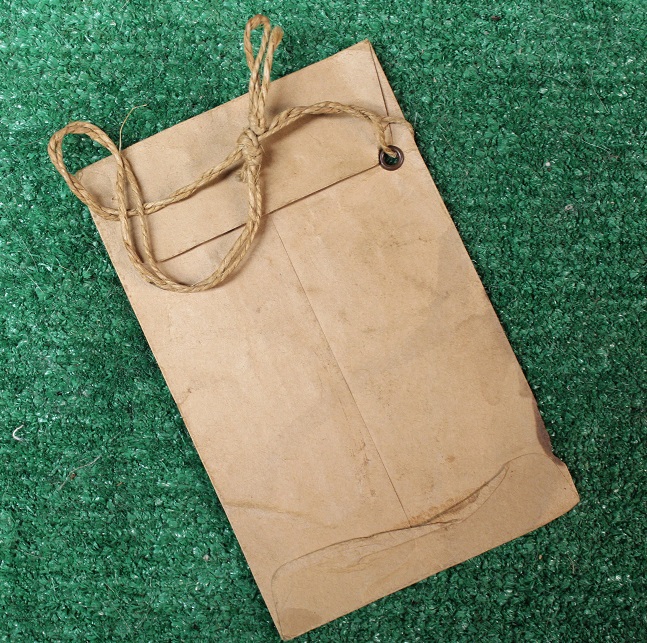 Item No. 110 (CONSIGNMENT) Here we have a WW2 German ERMA-ERFURT 1937 dated flare gun in pretty good condition. Serial number 6974. This piece has the Waffen marks with swastika ove 280. Actually it has both Imperial style waffenampts and nazi era marks as well. This gun has the brown bakelite grips in good condition with the laynard ring. Nice! $395.00
Item No. 109 (CONSIGNMENT) Here's a WW2 Japanese Cold Weather Cap in excellent condition! It's a khaki green wool with ear flaps. The Japanese Star patch is sewn on the front of the cap. Inside the lining are Japanese Characters. Nice condition! Look at the pics! For this piece $250.00
Item No. 108 (CONSIGNMENT) Here is a theatre made holster. For what I don't know but I believe it is GI made. It seems to be made from Pig skin and has a WW2 German Cap Eagle on the front. The piece is sewn together with leather thong. Nice piece and quite unusal! $250.00
Item No. 107 (CONSIGNMENT) Here we have a 1920 Commerical Luger being made for the foreign market by Mauser and so marked by DWM on the top link. There is copious amounts of hand engraving all over this piece that is gold filled but worn thin in several places. The serial number is 1649 and the numbers match except the magazine which is not marked. The piece does show some wear as it was used. It is marked MADE IN GERMANY on the obverse frame top. It's a 9MM pistol with a 4 inch barrel. The action works as it should. This is really a very nice weapon. For this piece. $2,950.00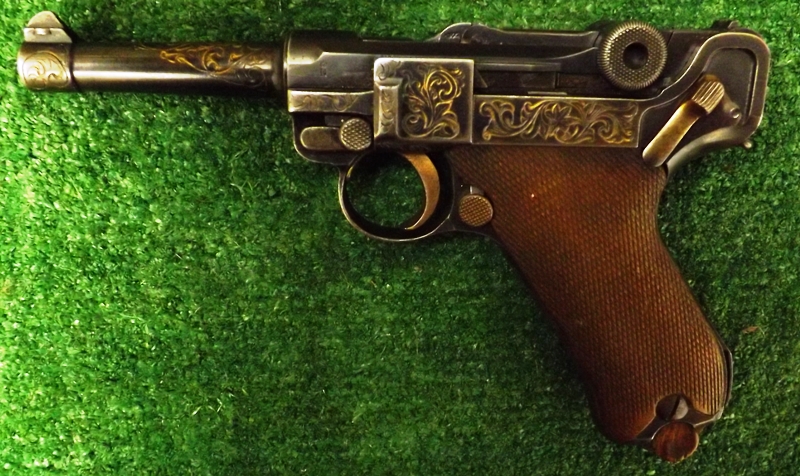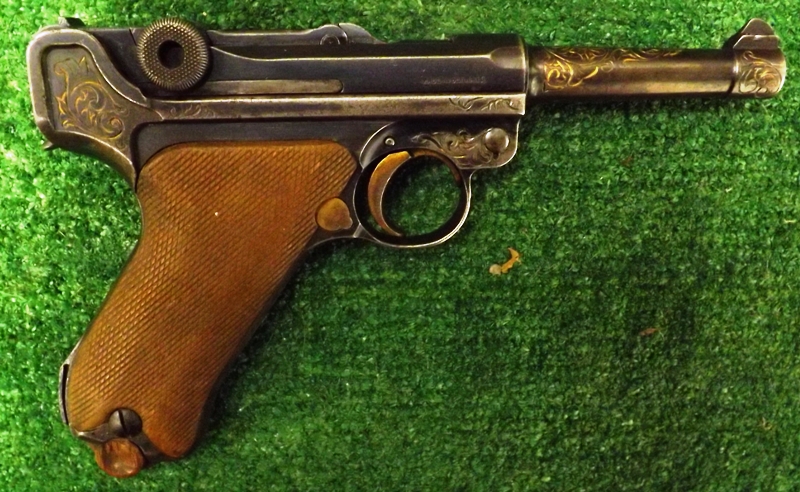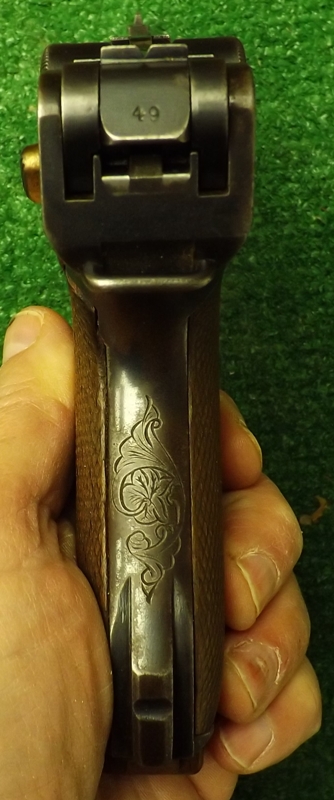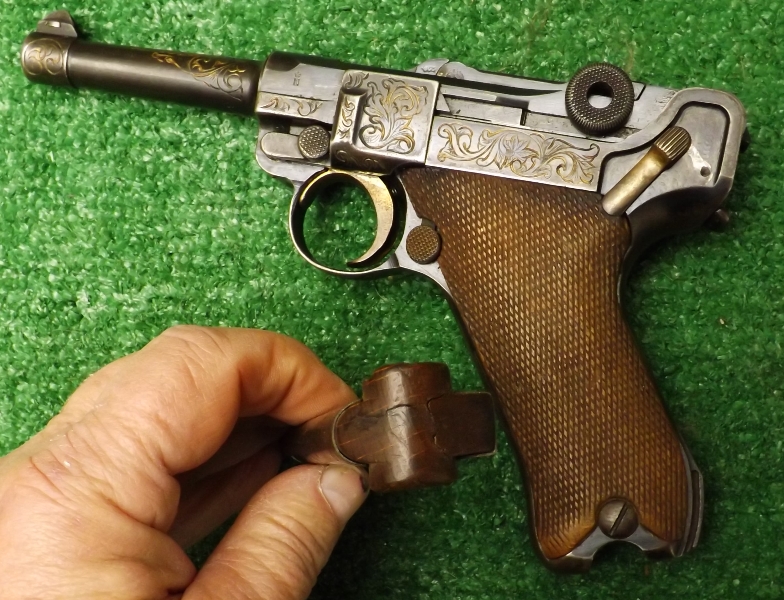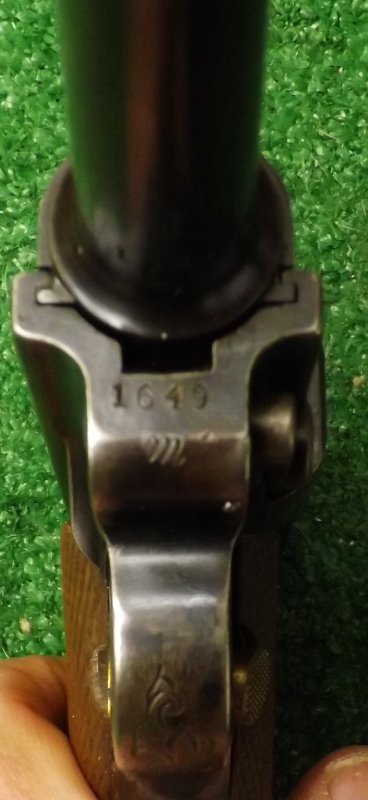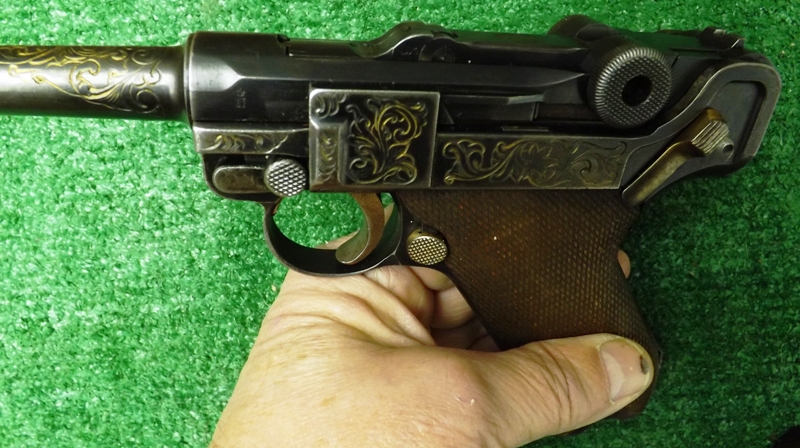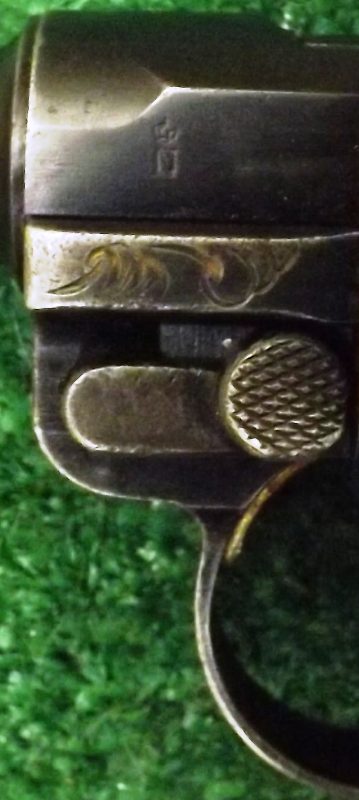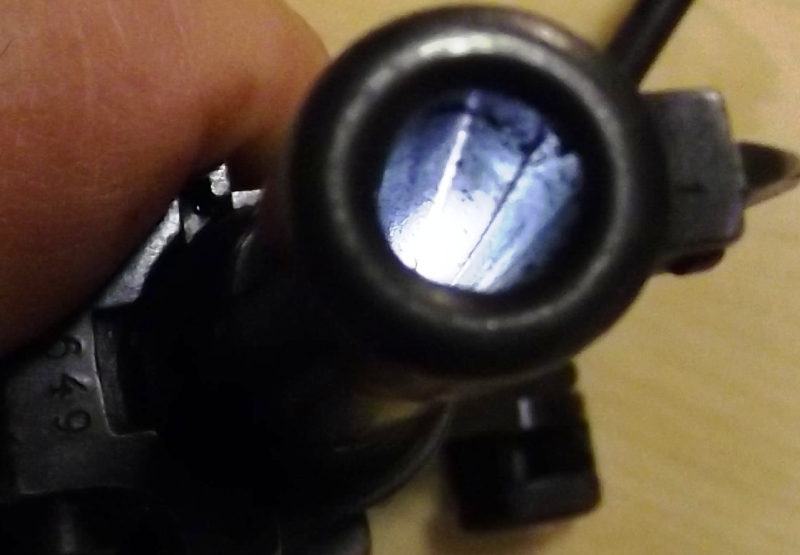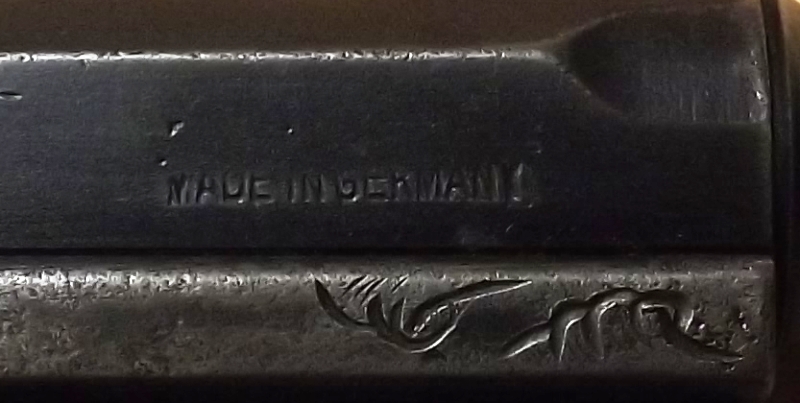 Item No. 106 (CONSIGNMENT) Here we have a Sighting Telescope NO. 9A MK1 in original wooden box. This telescope is made by Walters E. M. Co. LD and is dated 1916. It's in generally good condition with good optics and comes with two mounting brackets. One of them has a swivel stud to go into a mount. The box is nearly complete and is in good condition showing wear. Take a look at the pics! $275.00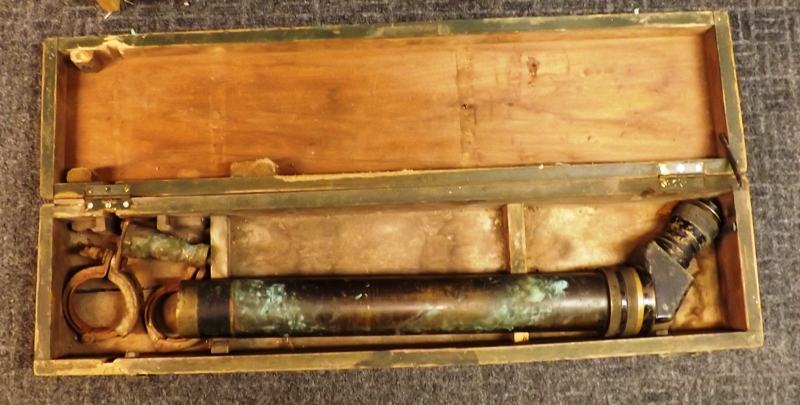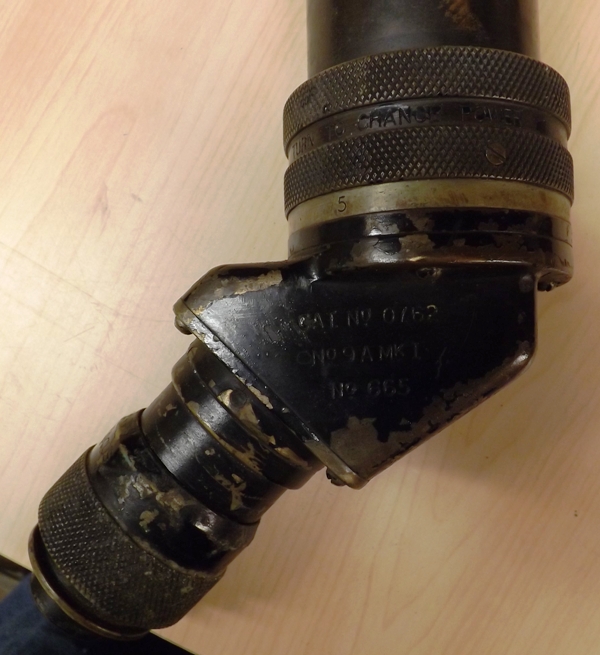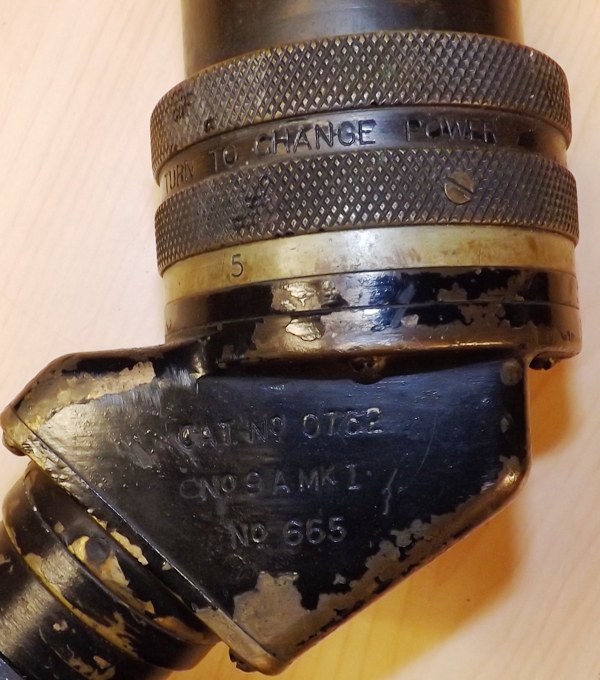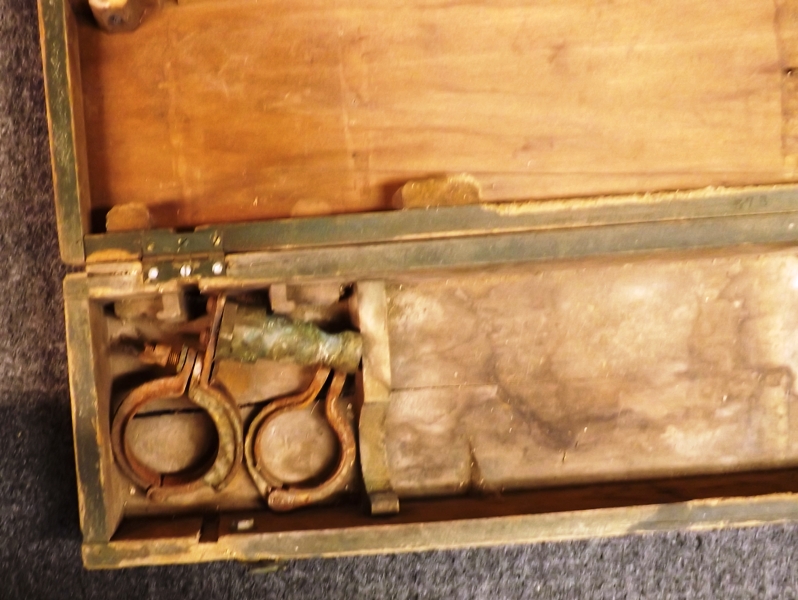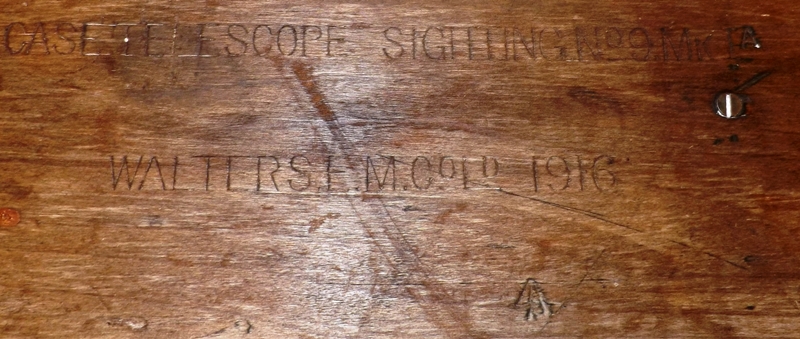 Item No. 105 (CONSIGNMENT) Here we have a walnut wooden plaque with a relief carving of Adolph Hitler on the front. This piece measures almost 10 inches across and is about ¾ of an inch thick. There is a small nail on the back where a loop was on it for hanging on the wall. Original WW2 German item. $125.00
Item No. 104 (CONSIGNMENT) Here we have various German banknotes. There are some 1904 Funf Marks, 50 mark Reichsbanknote 1920, 20 Reichsmark Reichsbanknote 1929, MillionenMark 1933, 1000 Reichsbanknote 1910, 20000 Reichsbanknote 1923 and a 50000 Reichsbanknote 1922. E-mail for prices. Check out the pics.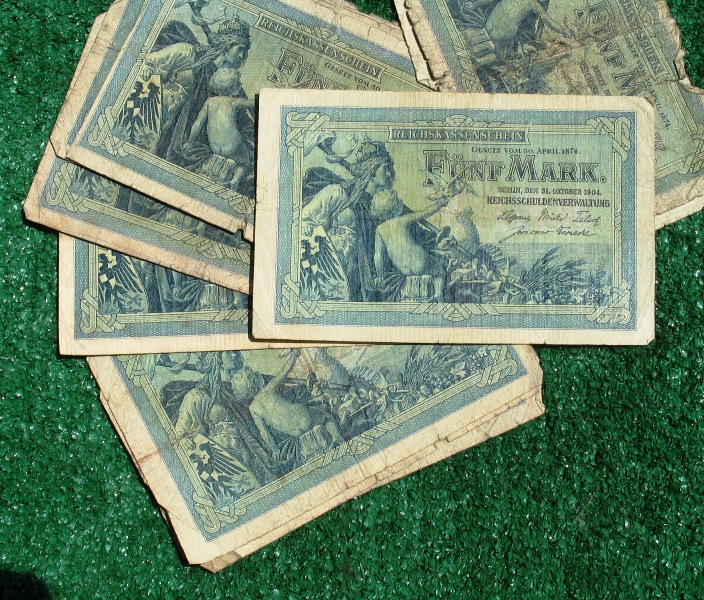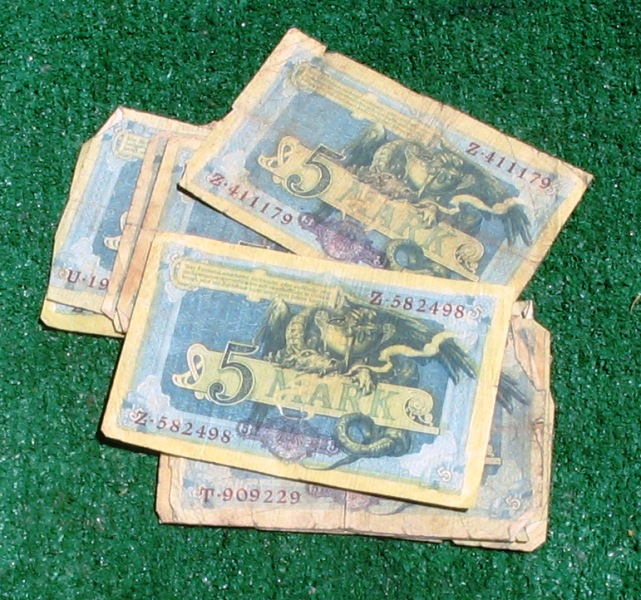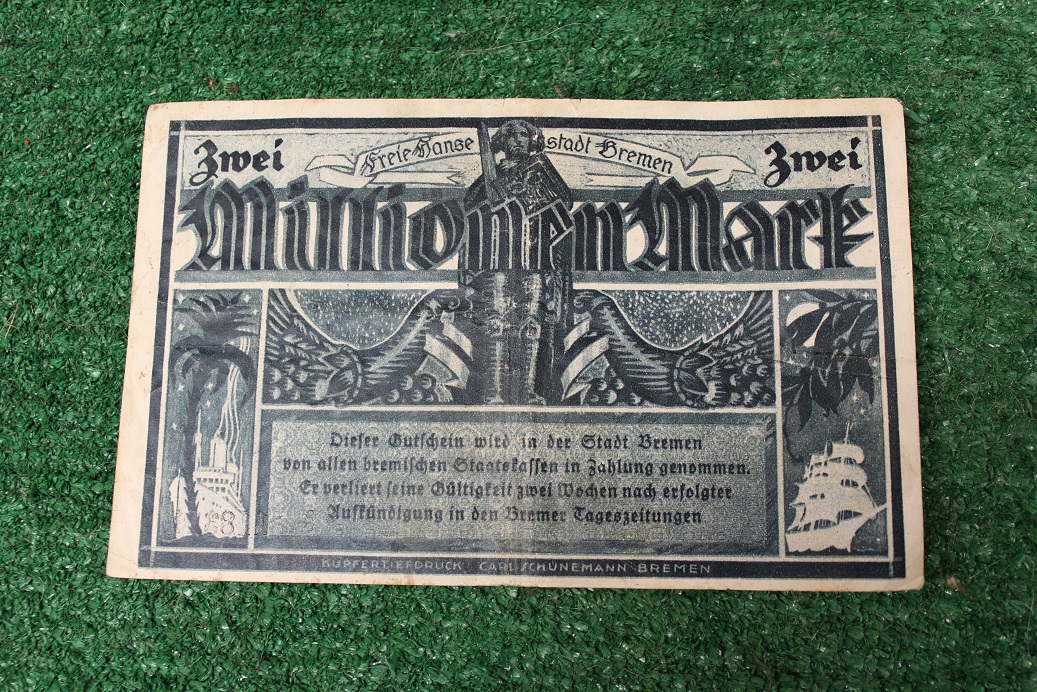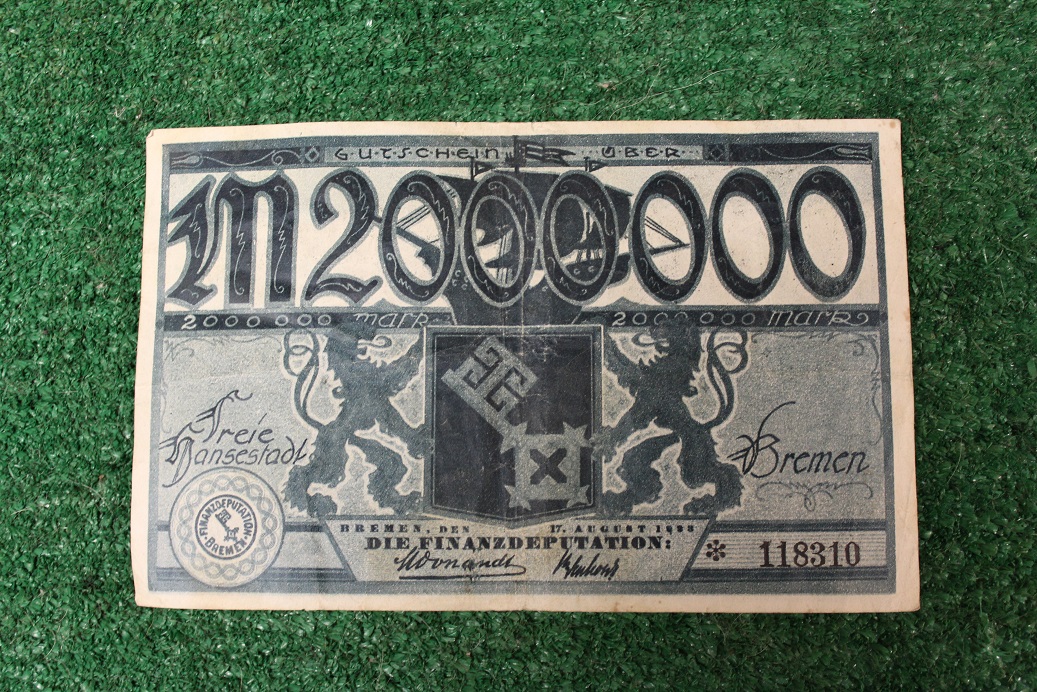 Item No. 103 (CONSIGNMENT)
Here we have a: Series 521 Military Payment Certificate $10.00 One really neat thing about series 521 military payment certificates is that they were the first issue to have the denomination of each note printed on the reverse. All previous issues just had a standard generic design on the backs. This also marked the first time that Forbes Lithograph Corporation was responsible for the entire printing. Forbes incorporated "real people" into the designs of the one, five, and ten dollar denominations instead of the previous classically inspired designs. Series 521 MPCs were used in 19 different countries between May 25th, 1954 and May 27th, 1958. Almost 317 million dollars worth of currency was issued across all seven denominations during that time period. For that reason, most 521 notes are very common. However, there are certainly exceptions to that rule. Scarce print runs and replacements are out there.
Value of Series 521 Ten Dollars MPC Type: Series 521 Denomination: Ten Dollars Number of Notes Printed: 24,400,000 First Issued: May 25, 1954 Redeemed: May 27, 1958 Value In Very Low Grades: $20 Value In Perfect Condition: $750 It is pretty easy to understand the value of series 521 military payment certificates made for the ten dollar denomination. They were just issued in one print run. Over 24 million regular notes were printed, but only 285,000 replacements were issued. Replacements are worth about 20 times more money than standard issues. Both look very similar, each note says "for use only in united states military establishments by united states authorized personnel in accordance with applicable rules and regulations." Replacement series 521 $10 bills have a serial number that does not end with the letter E.
This particular bill is not a replacement. It's in good condition showing nice color but does have folds. Take a look at the pics! For this note $40.00
Item No. 100
(CONSIGNMENT) Here we have the WW2 Naval Uniform consisting of tuni and 13 button trousers for a P. Gilmore. Seaman Gilmore was an E-3 Seaman Engineer and a 2nd class diver as evidenced by the patches. P. Gilmore is painted into his trousers. Small like usual. Nice Display! $120.00
Item No. 91
(CONSIGNMENT) This is a WWII German belt buckle of steel construction. The design consists of two ropes forming a circle. One inside the other with the words GOTT MIT UNS between them at the top and laurel leaves at the bottom. The German Army eagle is placed in the center of the circle and is standing over a swastika. On the inside part of the buckle is stamped near the tongue ES over 41 over L. Still in good condition and definitely used. $110.00
Item No. 90
(CONSIGNMENT) Here we have an excellent example of a WW2 German Red Cross Belt and buckle. This Red Cross Buckle is in excellent condition and is still on it's original belt. The only markings that I see on the belt are 110. The buckle is marked GES.GESCH.1 Excellent Quality! $310.00
Item No. 89
CONSIGHMENT
Here are two different German medals. The one on the left is a HIndenburg Medal and has 1914 1918 in the center front. The Honour Cross of the World War 1914/1918 (German: Das Ehrenkreuz des Weltkriegs 1914/1918), commonly, but incorrectly, known as the Hindenburg Cross was established by Field Marshal Paul von Hindenburg, President of the Third Reich, by an order dated 13 July 1934, to commemorate the distinguished deeds of the German people during the First World War. This was Germany's first official service medal for soldiers of Imperial Germany who had taken part in the war, and where they had since died it was also awarded to their surviving next-of-kin. It was also the first decoration created by the Third Reich. The Honour Cross was awarded in three forms: - for front-line veterans, with swords - for non-combatant veterans, without swords - for surviving widows, parents, and dependants of fallen participants in the war, without swords
This one has the crossed swords so it is a veteran's cross. It is in great condition and has a nice patina to it. For this one. $65.00
The medal on the right is the Merit Cross 2nd Class. The War Merit Cross (German: Kriegsverdienstkreuz) was a decoration of Nazi Germany during the Second World War, which could be awarded to civilians as well as military personnel. This award was created by Adolf Hitler in 1939 as a successor to the non-combatant Iron Cross which was used in earlier wars (same medal but with a different ribbon). The award was graded the same as the Iron Cross: War Merit Cross Second Class, War Merit Cross First Class, and Knights Cross of the War Merit Cross. The award had two variants: with swords given to soldiers for exceptional service in battle above and beyond the call of duty (but not worthy of an Iron Cross which was more a bravery award), and without swords for meritorious service behind the lines which could also be awarded to civilians. Recipients had to have the lower grade of the award before getting the next level. There was also another version below the 2nd class simply called the War Merit Medal (German: Kriegsverdienstmedaille), set up in 1940 for civilians in order to offset the large number of 2nd class without swords being awarded. It was usually given to those workers in factories who significantly exceeded work quotas.
So this one is a civilian War Merit Cross because there are no crossed swords. This medal is in excellent condition. Take a look at the pics. Nice! $40.00 >
Item No. 88
CONSIGHMENT
This is a 1930 dated Stahlhelm device. The Stahlhelm, Bund der Frontsoldaten ("Steel Helmet, League of Frontline Soldiers", also known in short form as Der Stahlhelm) was one of the many paramilitary organizations that arose after the German defeat of World War I. It was part of the "Black Reichswehr" and in the late days of the Weimar Republic operated as the armed branch of the national conservative German National People's Party (DNVP), placed at party gatherings in the position of armed security guards (Saalschutz).
Now on to this pins description.
The pin is silver with black enamel with a very high raised profile of "Der Stahlhelm" helmet on the face. It measures 1 1/8 inch across the face. It is stamped with a Wm256 under a raised STH. On the bottom it is stamoed with the date of 22.12.30. GES.GESCH is raised on the rim above the date. For this nice pin $295.00
Item No. 87
CONSIGHMENT
This is an original WW2 German airplane badge or tinnie. The inscription on the plane reads Das Deutsche Volk Mus Ein Volk Von Fliegern WerdenIt. HERMANN GORING. The plane is made from pressed metal and still retains its original brass securing pin on the back. It measures about 1 1/2 inches across from wing tip to wing tip and is about 1 inch long. Nice little piece! For this piece $25.00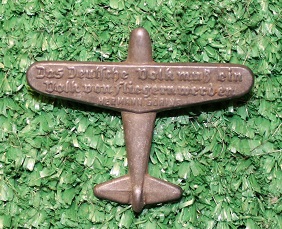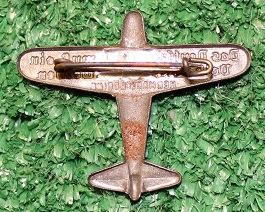 Item No. 86
CONSIGHMENT
Here we have Hitler's Dank. This Dank was issued in the 1930's and the award was given for Germans public services. This piece measures about 1 3/8 inches across. It is silver plated but you can see where it has worn to the copper under the plating. The attachment pin is still present. You can see the makers marks on the back in my photos. Take a look! $75.00
Item No. 85
CONSIGHMENT
Here we have an German WW1 2nd class iron cross and dug merit cross. The Iron Cross is a black four-pointed cross with white trim, with the arms widening toward the ends, similar to a cross pattée. Frederick William III commissioned the neoclassical architect Karl Friedrich Schinkel to design the Iron Cross after a royal sketch. It reflects the cross borne by the Teutonic Knights in the 14th century. The ribbon for the 1813, 1870 and 1914 Iron Cross (2nd Class) was black with two thin white bands, the colors of Prussia. The non-combatant version of this award had the same medal, but the black and white colors on the ribbon were reversed. The ribbon color for the 1939 EKII was black/white/red/white/black.
This one is from the 1914 style. The attachment almost looks like a watch fob attachment and perhaps it is. The iron cross itself is about 1 inch across each way. The black enamel is lacking in some places but you can still see the Crown over a W and at the bottom the date of 1914. Take a look at the pics. For this one $125.00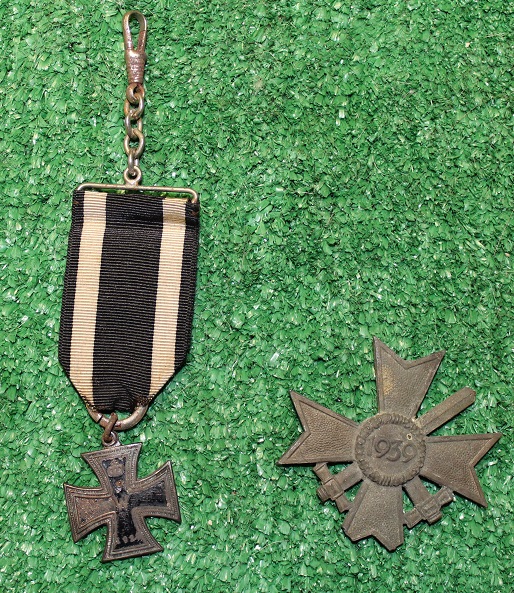 This one is a dug piece. It's a dug WW2 Merit Cross that would have been for the military as witnessed by the crossed swords. It's a vet bringback but unfortunately no history accompanies it. For this dug piece $15.00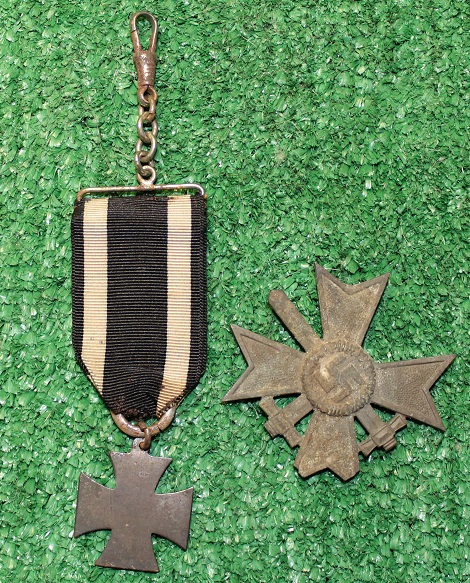 Item No. 84
CONSIGHMENT
Here we have two Iron Crosses. One with a ribbon and one without.
The first one with a ribbon is the 1914 one and it has the Crown, W and the date 1914 on the front of it while the reverse has a Crown, FW, oak leaves and the date 1813 on it. The Ribbon is in fine condition. This second class medal is a two piece medal. For this one 125.00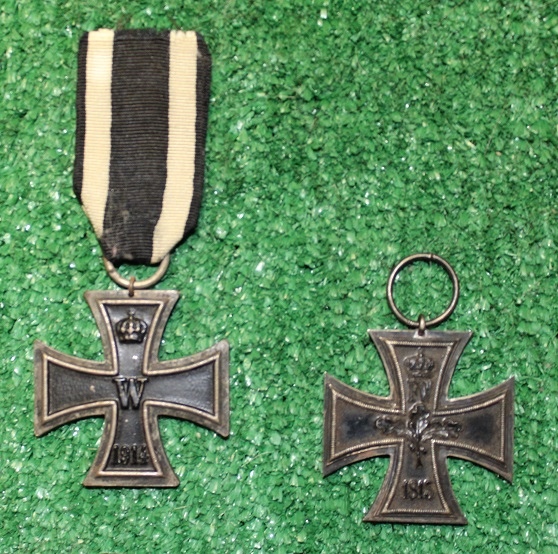 The second one is also a second class medal and is just like the one about but without a ribbon. For this one $95.00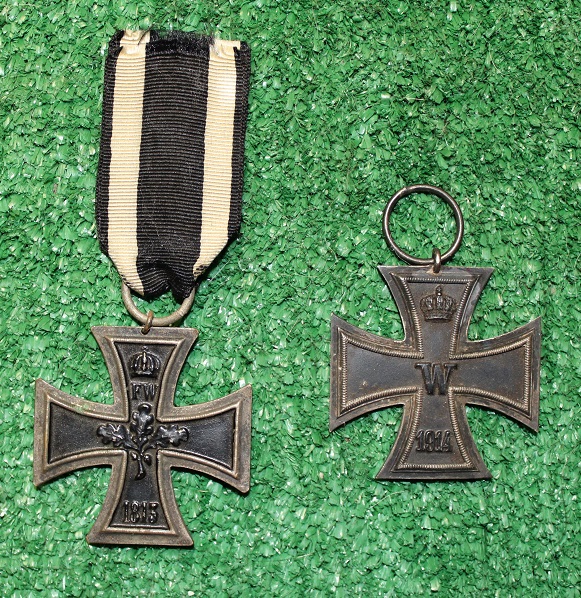 Item No. 83
CONSIGHMENT
Here we have a WW2 German Medal and a Luftwaffe Collar tab. First the medal. The West Wall Medal (German: Deutsches Schutzwall-Ehrenzeichen) was a military decoration of Nazi Germany. It was instituted on 2 August 1939 and was given to those who designed and built the fortifications on Germany's western borders, known as the West Wall or, in English, the Siegfried Line, and to the troops who served there prior to May 1940. In 1944, as Germany was expecting the arrival of the allied invasion, it was again awarded to those who took part in the fortification of the western borders. In all 622,064 medals were awarded by the end of the war and this is one of them. The medal itself is in very nice condition that you can see in the pics. For the west wall medal $85.00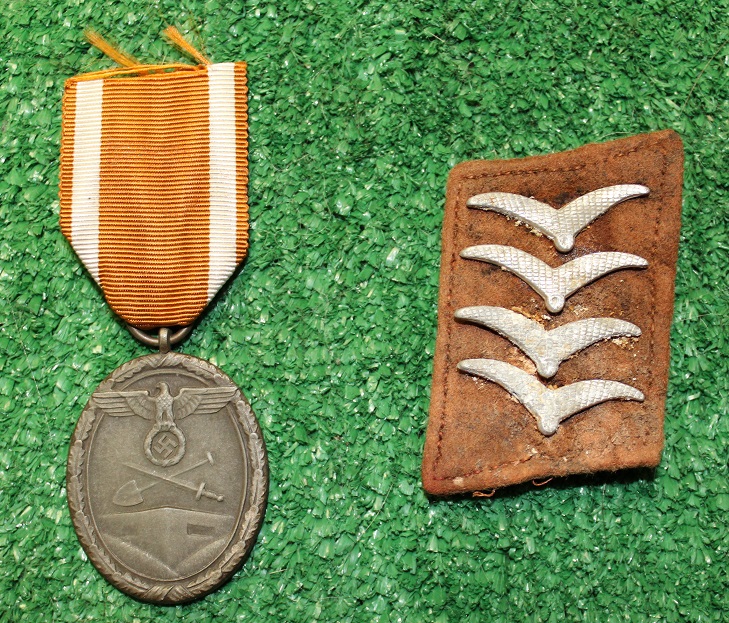 Now for the second piece in the photos. This is a Luftwaffe collar tab that is Hauptgefreiter - that is usually the second rank or grade to which an enlisted airman could be promoted. The tab is brown in color and I believe he was part of the signal troop in the Luftwaffe. This airman had 4 EM/NCO'S COLLAR TAB RANK "GULL" on his collar tab. For this piece $95.00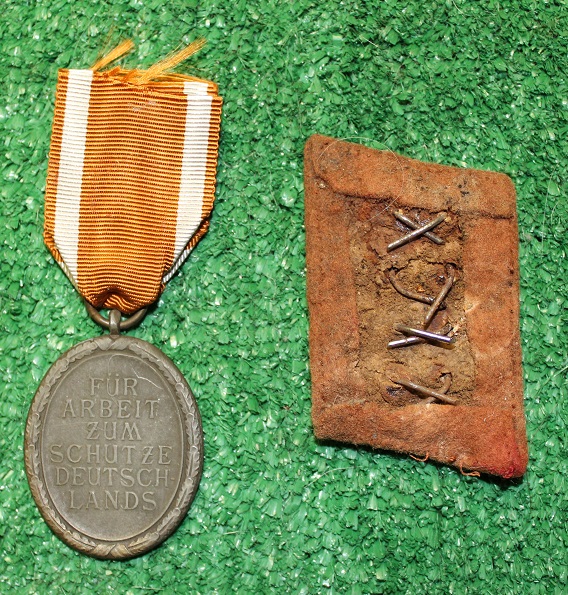 Item No. 82
CONSIGHMENT
Here we have Nazi buttons. The gold looking ones are listed elsewhere on this page. The one lone button to the upper right is a large size tunic button. This button is in good condition with makers marks on the reverse. Measures 1 inch across. For this one $7.50
The next Nazi buttons are a match pair. They are silver finished buttons with the same makers marks on the reverse. These measure about 7/8's of an inch across.
SOLD!!! $15.00 for the pair.
Item No. 81
CONSIGHMENT
Here we have a Navy Ribbon bar with the gold eagle on it. There is wear to the ribbon on each end. The catch is still present. $35.00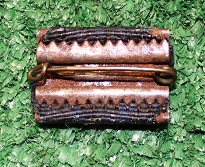 Item No. 80
CONSIGHMENT
Here we have a relic condition German World War Two Fire POLICE Cloth Patch. It's in terrible condition but it is what it is. $10.00
Item No. 79
CONSIGHMENT
Here we have a bracelet that was constructed to hide a pill in. Perhaps it was a cynaide pill, who knows. At any rate the locket part is entirely entact with a red stone in the center and blue/clear stones/diamonds surrounding it. The locket opens up to show the inside compartment. One side of this bracelet is missing the chain and attachment to lock it to the other side of the chain. This piece came to me with other German pieces so I do believe it is Nazi in origin. For this piece as is $350.00
Item No. 78
CONSIGHMENT
One has been sold!!!
Here we have 3 WW2 German Mothers Crosses. The Cross of Honour of the German Mother (German: Ehrenkreuz der Deutschen Mutter), referred to colloquially as the Mutterehrenkreuz (Mother's Cross of Honour) or simply Mutterkreuz (Mother's Cross), was a state decoration and civil order of merit conferred by the government of the to honour a Reichsdeutsche German mother for exceptional merit to the German nation Eligibility later extended to include Volksdeutsche (ethnic German) mothers from, for example, Austria and Sudetenland, that had earlier been incorporated into the German Reich. The decoration was conferred from 1939 until 1945 in three classes of order, bronze, silver, and gold to Reichsdeutsche mothers who exhibited probity, exemplary motherhood, and who conceived and raised at least four or more children in the role of a parent. A similar practice, that continues to this present day, was already established in France since 1920, by conferring the Médaille de la Famille française (Medal of the French Family), a tribute to the French mother who raised several children in an appropriate way. The first one on the top to the left is in excellent condition being Silver indicating that this mother raised more than one son for the 3rd Reich. Take a look at the pics. Complete with ribbon. $150.00
The second one on the top to the right is the bronze edition of this Mothers Medal indicating that this one sent only one son to fight for the Nazis. $65.00
This last piece is a dug piece being the bottom drop on the Mothers Cross of Honor and is in relic conditon. For this example $25.00
Item No. 77
CONSIGHMENT
Here is a WW2 Nazi tinnie in plastic. Yep, they did them in plastic as well. This one is in good condition but is missing the clutch back or pin on the reverse. It measurers about 1 1/2 inches across the wings and 1 inch tall. Take a look at the pics. For this one $10.00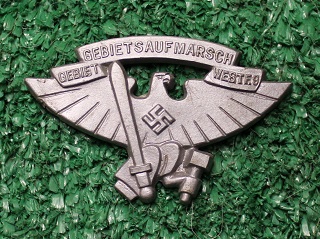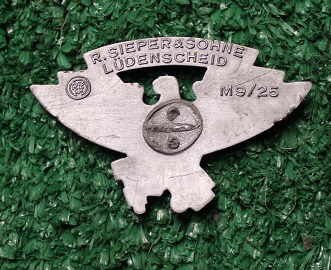 Item No. 75
CONSIGNMENT
Here we have two NSDAP membership pins. They are German World War Two NSDAP Land Hilfer Bewegung Party Member Pins. Each are about 7/8's inch across and have pins on the back. I have been told that these are unusual pins with the reverse displaying RZM in a circle at the top and one has M1/165 on it and the other has M1/127 on it. $250.00 each
Item No. 74
CONSIGNMENT
Here is a German Day Storm Trooper Badge with a down pointed sword with an oakleaf wreath and a swastika. The badge has a pin fixing to the reverse and is marked with an 039. This pin measures about 3/4 inch across not counting the sword. $85.00
Item No. 73
CONSIGNMENT
Here we have a German Hitler Jugend German Youth Auslander Foreign Member Badge that is shield shaped with enamel finish. This pin is in pretty good condition being somewhat soiled and is marked on the back GES.GESCH. $85.00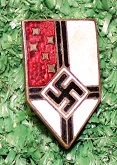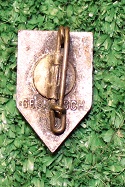 Item No. 72
CONSIGNMENT
This is a WHW (Winterhilfswerk) Regional Crest Of Danzig Tinnie. This Danzig Regional crest, WHW tinnie was part of a series of tinnies given out by the WHW. This is a three piece construction which consists of a 1 piece metal frame with green paint to the front. The center piece is an embroidered crest of Pommern. Badge measures 1 5/8 X 1 1/8 inches and is in good condition with some soiling. For this piece $30.00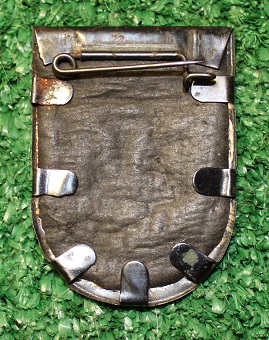 Item No. 70
CONSIGNMENT
Here we have a Japanese WW2 era type 38 training rifle probably for a school. Starting in the 1920's, the Japanese government required all junior and senior high school boys to have two hours a week of military training. Several companies started producing the necessary training rifles for this purpose. These training rifles had no standard design and were often made from older models of military rifles or parts from these rifles. Therefore you will find many variations of the same model. There are known models that used 1888 Mauser, type 99, type 30, and type 38 rifle parts. These training rifles continued to be produced until the late 1930's. Some of these rifles could not be fired while others would fire wooden bullet blank ammunition. This particular rifle has a firing pin. Many of the blank firing rifles were made with smooth bore barrels. Rarely would any of these rifles fire the standard service round. Nearly all of these training rifles could carry bayonets. This one is in excellent overall condition and except for the smooth bore one would think that this is an operable firearm. The smooth bore is pretty rough from corrosive powder and little cleaning. Why the Japanese didn't make functional weapons that could fire both types of ammo is beyond me. This particular rifle is of an excellent quality with loading magazine, good sights, and a cleaning rod. There are no markings on the receiver like the military rifles. The serial number is V36 and matches on the bolt as well. The stock is in very good condition and only has one small chip out of it that I have shown in a pic below. There are no Japanese characters stamped on the obverse and reverse buttstock. This rifle functions flawlessly and looks great.$265.00
Item No. 68
Here is another Japanese Last Ditch type 99 short rifle being 44 inches long overall. This one was made at the Kokura Arsenal probably in 1945. This piece is serial numbered 50543 and I believe it has a series 45 stamp on it. The stock is crudely made but original as is the metal pieces. I have seen cruder metal parts but this one is going that way. The front swivel part is gone and so is the bayonet stud. The stock swivel survives intact. There is a wooden buttplate. There are no type model numbers on the receiver nor is there a mum but I don't believe it ever had those stamps. The rear sight is a simple peep sight and the front sight is a simple mortised blade sight. Like I said before the stock is crudely made but complete and without damage. They were trying to churn these out as quick as they could. The barrel is also crudely done but it does have good rifling in it. The action works fine. For this late war piece. $325.00
Item No. 67
This is a WW2 era Japanese 'Penny' Whistle used to delight the Japanese children. This piece is 8 1/4 inches long in the sheath and you can blow through the handle to make the whistle sound off. It does have a blade but it is not sharp and hence not really suitable for being a letter opener. The blade is also blunted so the kids couldn't hurt themselves or others. The grip and handguard are gold painted while the rest of the sword and scabbard are silver. Nice piece! $65.00
Item No. 66
Parris-Dunn Civilian Training Rifle circa 1943
Following the completion of their military contracts for the Parris-Dunn Training Rifle in 1943, they continued making a similar model for the civilian market. In 1949, William Dunn retired and sold the company to Cecil Parris. Parris renamed the company the Parris Manufacturing Company and continued to produce toy guns and drill rifles in Clarinda until 1951. In 1952, he moved the company to Savannah, Tennessee. The company is still located in Savannah and continues to produce a variety of toys.
This particular training rifle is one of the early ones as the buttplate says MADE IN USA ,PARRIS-DUNN, CLARINDA, IOWA. This rifle still has part of the original decal on the stock and you can still see TRAINER Pat Pend. The rifle is complete and nothing is missing. It's common for the rear sight to be broken but it's entact. The sling swivels and stacking swivel are still present as well. There was no provision for this training rifle to have a bayonet mounting stud. On the military rifles the nose cap and barrel band are steel but on this civilian model they are just painted on. This is a piece of our history! $145.00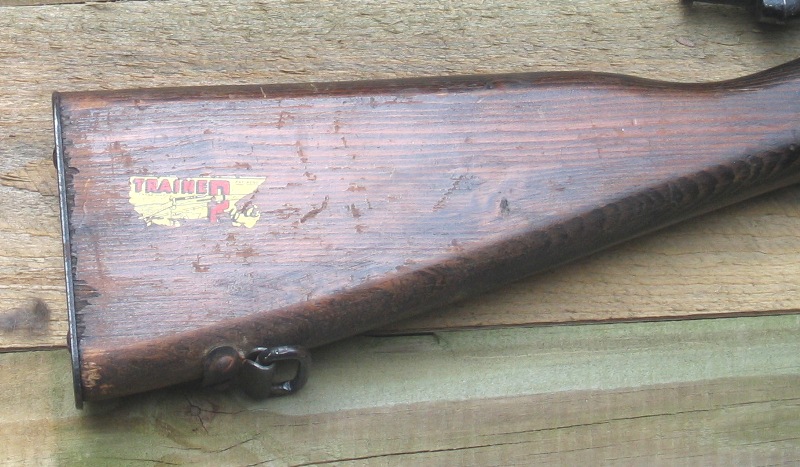 Item No. 65
SOLD!!!
Here we have WW1 items belonging to Thomas Perkins and kept in an old box of GET WELL cards. The bottom of the box has writing on it that says 'Brother H.W.Perkins, who ever wants Tom Perkins war buttons, medles, deschg papers in Court House 314 Artiley-I can't see to write you'll excuse the writing.' The 314th Artillery was part of the 80th Division that went to France during WW1.
314th FIELD ARTILLERY BATTALION. Lineage Constituted 5th of August 1917 in the National Army as the 314th Field Artillery and assigned to the 80th Division. Organized August 1917 at Camp Lee, Virginia. Demobilized 7 June 1919 at Camp Lee. The 314th was involved at St. Mihiel and the Meuse-Argonne and so notede on Tom Perkins WW1 Campaign Medal.
Here is a short history of the 8th Division in WW1.
The 80th Division was first organized August 5, 1917 in the National Army and headquartered at Camp Lee (now known as Fort Lee), Virginia. The Division originally consisted of men mostly from Pennsylvania, Virginia and West Virginia and was nicknamed the "Blue Ridge Division." The unit's distinctive insignia was adopted in 1918 and consists of three blue mountain peaks representing the Blue Ridge Mountains in Pennsylvania, Virginia and West Virginia. The Division also adopted the Latin Motto, "Vis Montium" or "Strength of the Mountains." In World War I, the 80th Division reached full strength with 23,000 soldiers and sailed to France, landing on June 8, 1918. The 80th Division trained with the British Third Army and joined forces on the front lines near the Artois sector with heavy action in the Somme Offensive of 1918 and in the Meuse-Argonne. The 80th returned to the States in May 1919 and was inactivated at Camp Lee on June 26, 1919. The Division of Unique Distinction - never failed to gain its objective. It was the only A.E.F. Division called upon three times in the great Meuse-Argonne Offensive. The 80th was ranked first of all National Army Divisions by the War Department. It always led and captured two Huns for every man wounded. The 80th accomplished these results of vast importance to the success of the general operations with a far smaller percentage of casualties than any other division engaged.
Now here is what the grouping consists of:
WW1 Campaign/Victory medal with 3 bars which are St. Mihiel, Meuse-Argonne and Defensive Sector:
WWi Campaign/Victory ribbon bar with 2 battle stars.
2 Ribbons on bar. I don't know what these are for but I'm researching them.
Various uniform buttons with one being a Civil War uniform button. I know that sometimes a soldier would carry some item form an ancestor who had been to war before him for luck.
The tag from inside his uniform.
A service stripe and a corporals patch.
2 sets of Dog Tags with Thomas Perkins on one side and serial number 1835032 on the other side of the Aluminum disc.
A silk handerchief with red border that has a red USA over gold crossed cannons in one corner.
A sweethearts or mothers handerchief iwth a floral design on it.
A 48 star sild US flag from the period with the offset stars.
A repair kit for the Gas Mask issued to him on August 2, 1918 which contians plaster for repairing tears in the hood.
A nice 8th Division wool patch. Men of the 8th Division received 619 awards during their actions in WW1.
A 1918 era cigarette tin marked on the back THE AXON-FISHER TOBACCO CO. LOUISVILLE, KY., USA.
And finally a red ink handwritten letter to Tom on WW1 Stationary dated April 1, 1921 from a Mrs. Edna Holse of Kokomo, Indiana. All in all a very nice little Grouping! All for $295.00
Item No. 63
Here we have a darn near mint unused Japanese WW2 High Altitude / Cold weather Flight Suit with rabbit fur lining complete with belt. Even the pockets are fur lined. As a matter of fact the entire suit is fur lined. In excellent condition. All zippers work. Fur is in very good condition very little shedding. Back pocket has wires for electrically heating the suit. Made in 1944. There are several Japanese Characters printed inside but I can't read Japanese. This suit is a larger size so probably not many Japanese Airman could fit into this one. Take a look at the pics! $650.00
Item No. 57
CONSIGNMENT
Here is a very nice WW2 German Rifle Cleaning Kit For German Mauser 98K rifles and others. The tin is in great original condition and is marked on the top lid 12 244 G.Appel 1937. Known as the RG-34 Reinigungsgeräte 34 (Cleaning Apparatus 34) and was standard soldier issue to maintain the K98 service arms. The kit consists of two pull through brushes and an oiler. The pull through chain is missing as well as the cleaning cloths. There is a smidge of original grease remaining in the bottom compartment however. For this piece. $45.00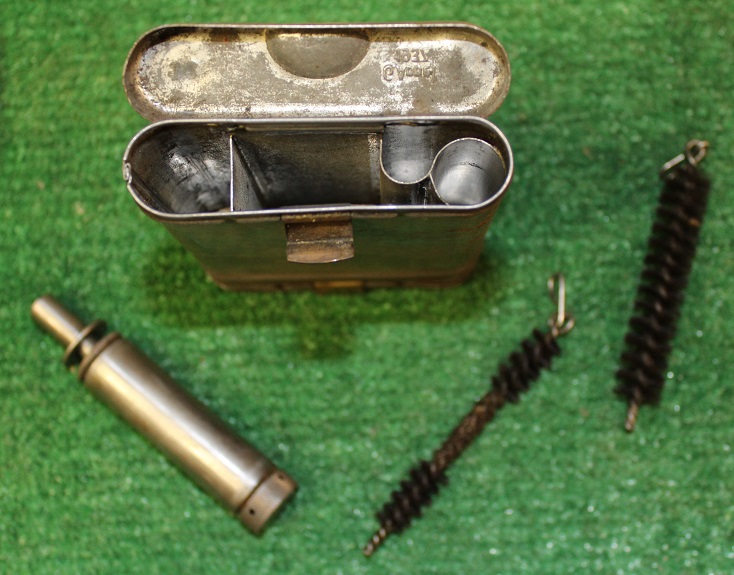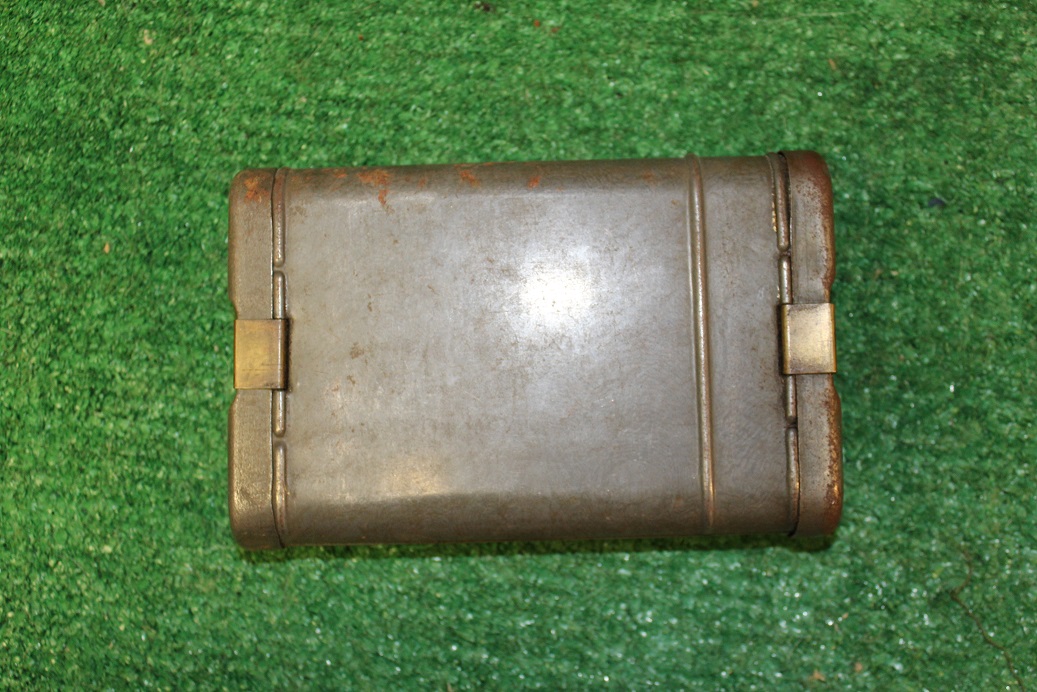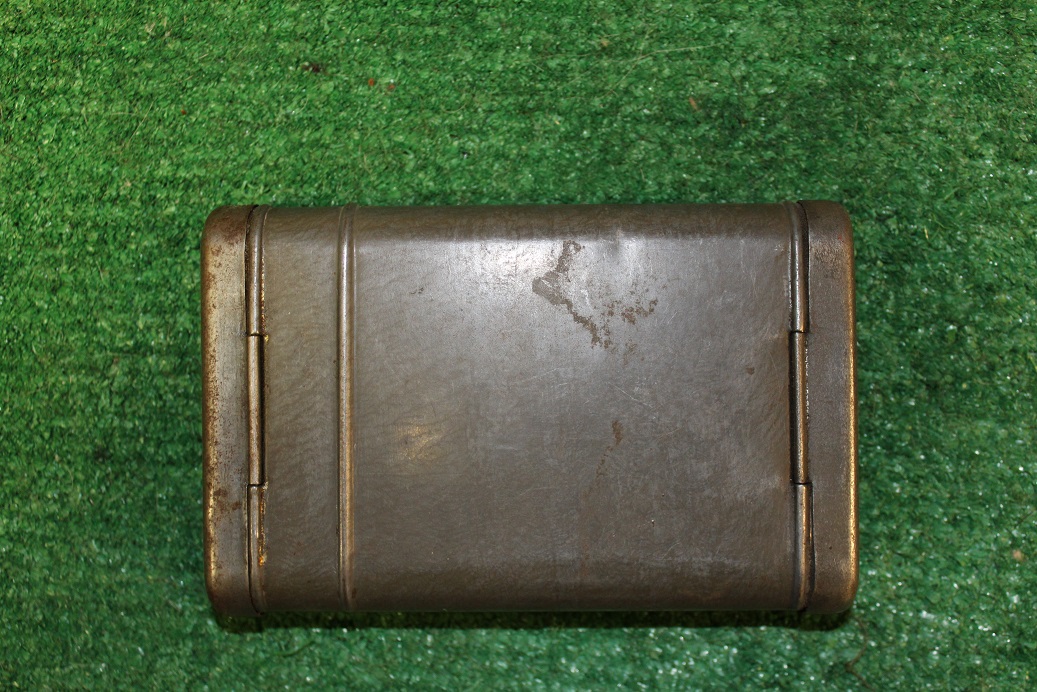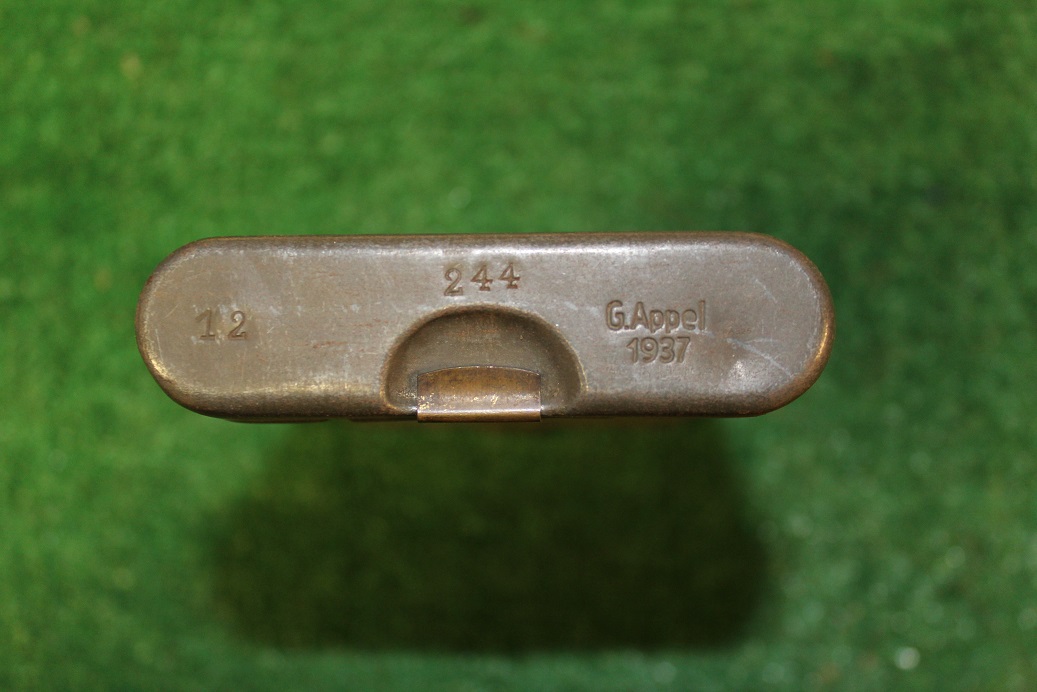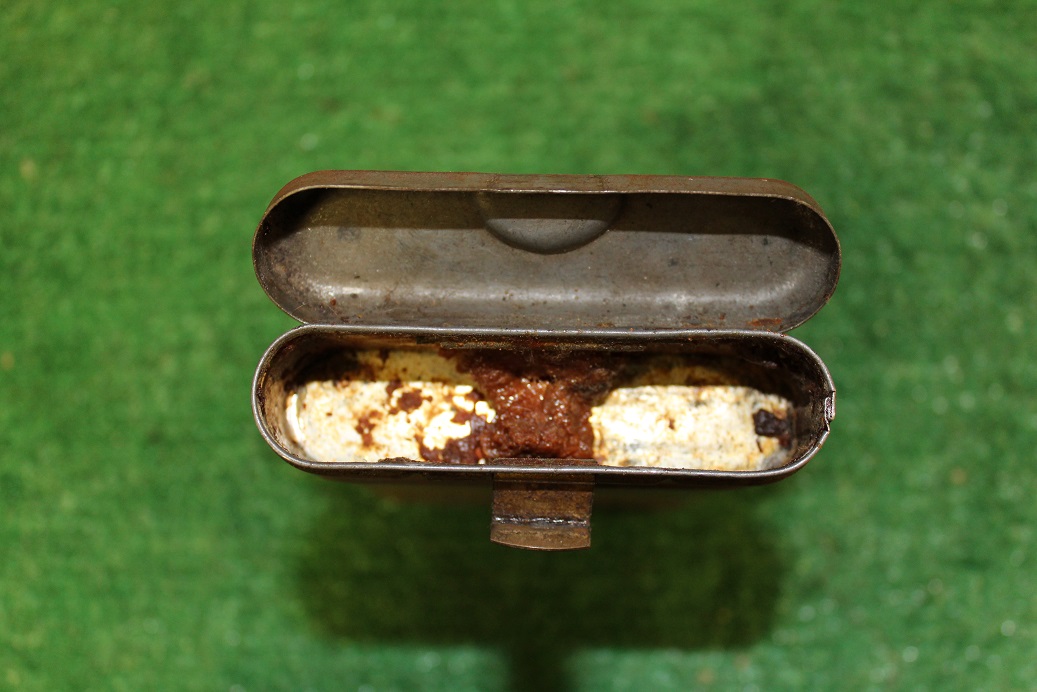 Item No. 56
CONSIGNMENT
Here is a WW2 Mauser that has been changed into a Mannlicher style sporting rifle. Many surplus rifles were turned into something else that the public could use. The bolt and receiver are serial numbered 3644 as well as other parts. I believe it is 8MM Mauser. The stock is a Monte Carlo type stock with checkering. There are many WW2 German Waffen marks on this piece. Works fine and looks great with a fine bore. For this historic sporting rifle . $1,100.00
Item No. 55
CONSIGNMENT
Here we have a couple pair of 20th century Shoulder boards. The pair to the left are Lt. Jr. Grade Navy boards in very good condition being produced by S. Mars, Inc. of New York and so marked. These are $25.00
The next set of boards is after 1920 being Lt. Artillery boards made by GEMSCO. These are very nice ones as well . The price is $25.00
Item No. 54
CONSIGNMENT
Here were have a very nice WW1 green/brown wool U.S. Army tunic that has the WW1 U.S. First army patch on the left sleeve. First Army was activated in France in August 1918 under the command of Gen. John J. Pershing. By the end of WWI, First Army had engaged in two major operations: the reduction of the Saint Mihiel salient east of Verdun; and the great Meuse-Argonne offensive west of Verdun. After approval by Congress of his declaration of war against Germany in April 1917, President Woodrow Wilson appointed Gen. John J. Pershing to lead an American Expeditionary Force (AEF) to France to aid our allies, the battle-weary English and French. When America entered the war, France was on the verge of collapse. Since the standing Army was only 98,000 strong and the National Guard numbered only 27,000 troops, it became clear that conscription was needed to quickly raise a large Army. Pershing was to have his Army, but it needed to be trained. Meanwhile, Pershing was forming his First Army staff while overseeing the AEF. As more American troops arrived, Pershing insisted that they be trained to exacting standards before they could be sent to the front. French and English troops who fought in the trenches, helped train American Soldiers. Before long, more than 500,000 Americans were on French soil. Pershing ensured his troops were trained continuously by battle-seasoned Soldiers. Driving the Germans out, in September 1918, Pershing led 500,000 Soldiers in the reduction of the St. Mihiel salient. This was a first victory of the First United States Army in the first entirely U.S. operation. Pershing's staff consisted of such future leaders of World War II as Maj. Douglas MacArthur; Col. George C. Marshall; sharpshooter and Medal of Honor recipient from Tennessee, Pvt. Alvin York; Maj. Eddie Rickenbaker; Brig. Gen. Billy Mitchell, Lt. Gen. Hunter Liggett, and Capt. George S. Patton, commander of the newly formed U.S. Army Tank Corps. In one of the most spectacular troop movements of all time, Marshall, then First Army's Operations Officer, planned and directed the transfer of 600,000 men with complete secrecy for the massive offensive in the Meuse-Argonne Campaign, west of Verdun. Fighting in cold rainy weather for 47 days, Pershing's Soldiers helped smash the Hindenburg line and speed the German surrender. After World War I ended and after a short period of occupation in Europe, First Army was deactivated in 1919. When it was reactivated at Fort Jay, NY, in 1933, First Army's new mission of training and readiness matched today's mission.
Unfortunately we do not have an ID for this tunic but it is in great condition. The first army patch is on the left sleeve as well as a red rank stripe. The collar brass show a US on one of them and crossed cannons on the other. On the inside lining is stamped '63' over Crossed Cannons over 'SUP.' over 'US' over '42' over 'CF'. So this fellow belonged to the 1st US ARMY ARTILLERY. As previously stated this tunic is in great shape with just a minor moth nip here and there. For this nice piece $185.00
Item No. 53
CONSIGNMENT
Here we have a dug US Model 1917 Colt. I know it's military because it has the laynard ring on the bottom of the grip frame. This is the .45 caliber model Colt and was made from 1898 to 1944. Unfortunately we do not know where this old piece was dug. This is one of those things that show up from time to time out of an estate and the one person who know is gone. That's just the way it is. This piece was dropped with the cylinder open inducing speculation as to why it was open. Stories abound and it's a great conversational piece! It is complete without the wooden grips. It seems to be mostly there but will never operate again. We believe that it's a vet bringback from the War in Germany. At any rate it's a first class dug weapon and looks great! $395.00
Item No. 52
CONSIGNMENT
Here we have a pair of shorts for the German soldier who fought with the Afrika Korps. These shorts are described as Heer/Tropical DAK Shorts. They are khaki color and in pretty good condition. I think the fly buttons are zinc while the two back pockets have vegetable ivory buttons. They are marked but I can't quite make it out. Rare to find! $375.00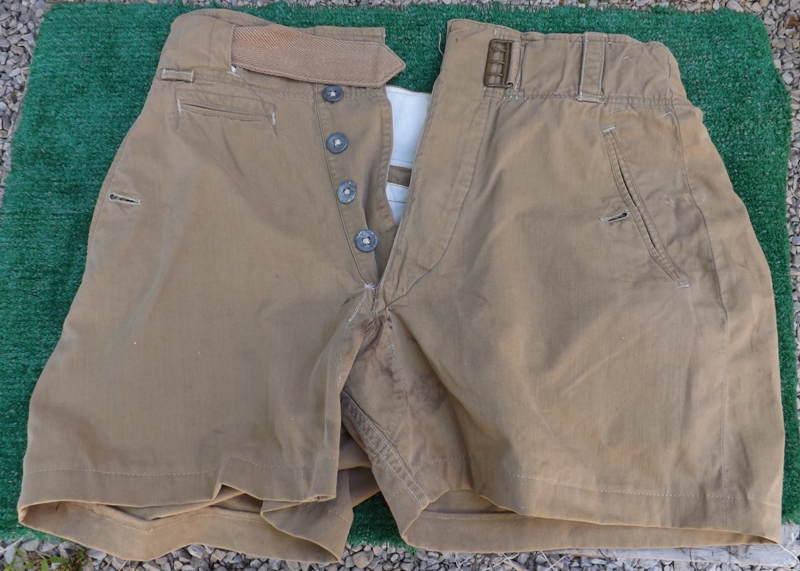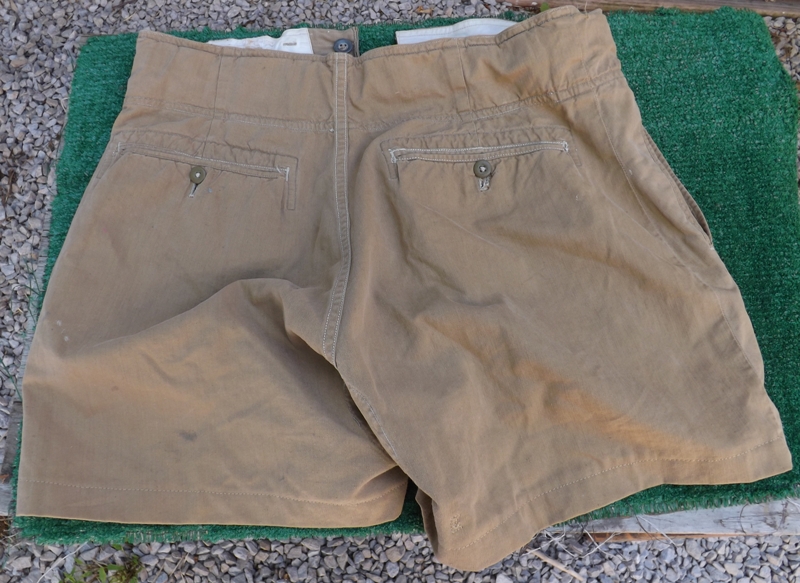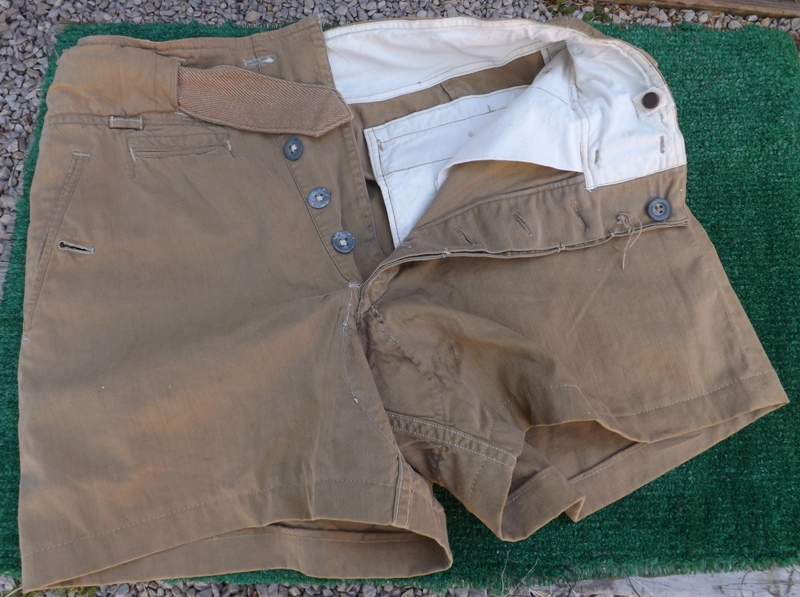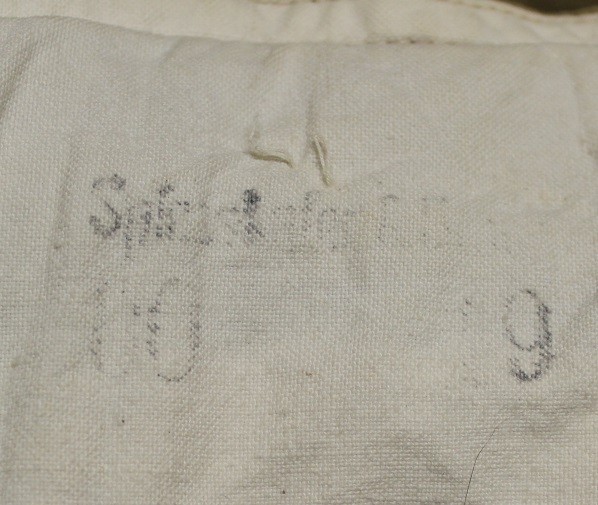 Item No. 51
NICE!! Here we have a Model 1917 Holster for the .38 caliber revolver in brown leather. There are several stampings on the leather flap indicating that it may have been issued more than once. The holster is brown leather and the stitching is very good. The leather is still supple as well. Check out the pics. $75.00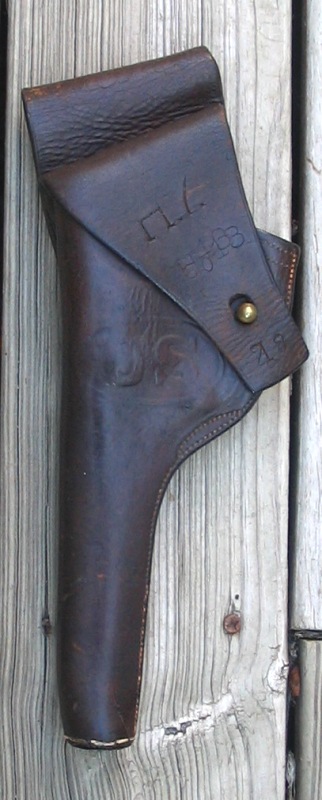 Item No. 50
CONSIGNMENT
This is a good pair of WW1 FieldGlasses with a compass built right into the top panel of the case. The makers marks on the compass is CROWN OPTICS COMPANY. The case itself is brown leather typical of WW1 leather. It still has an old strap on the case but the strap guides on one side of the case are fractured. Inside the top panel of the case is marked U.S.NAVAL GUN FACTORY OPTICAL 'ANNEX' SHOP ROCHESTER, N.Y. with an Anchor. These fieldglasses are in very nice condition with brown pebbled leather over the 'tubes'. On the back of the tubes on the left side is stamped MILITARY STEREO 6X30 and on the right tube is stamped marked U.S.NAVAL GUN FACTORY OPTICAL SHOP ANNEX ROCHESTER, N.Y. On the front right tube it is stamped SIGNAL CORPS US ARMY and on the other tube it is stamped SERIAL NUMBER 58561 ? The original neck strap is still attached to the glasses. The optics are great with no cracked or broken lenses. This set seems to be brass painted black. There are graduation markings on each eye cup for focusing. Nice set! $95.00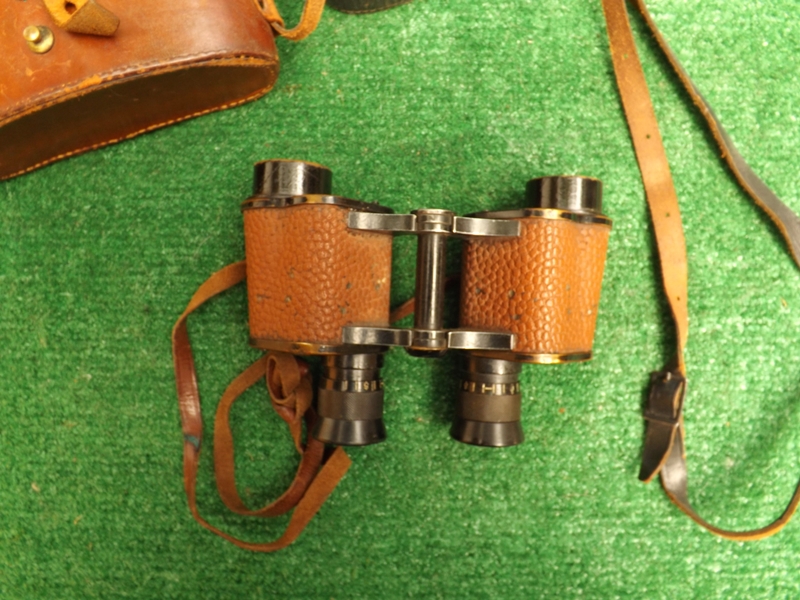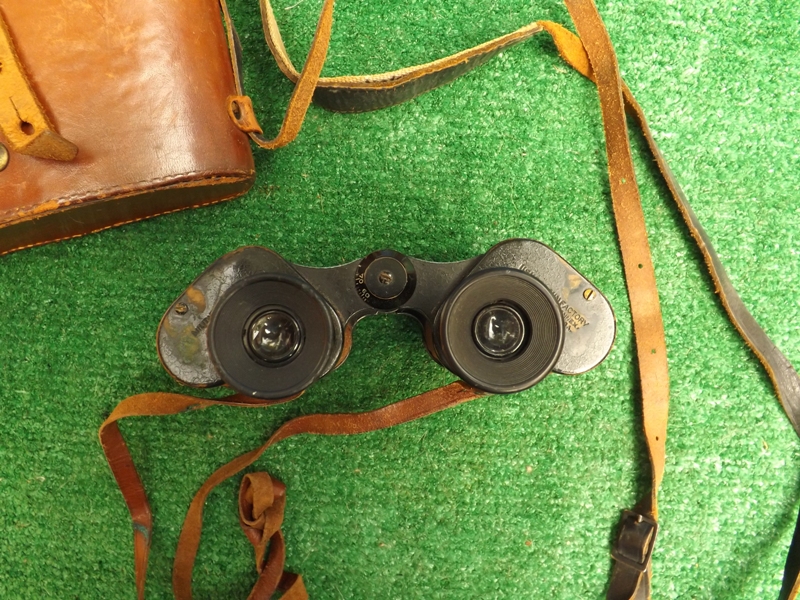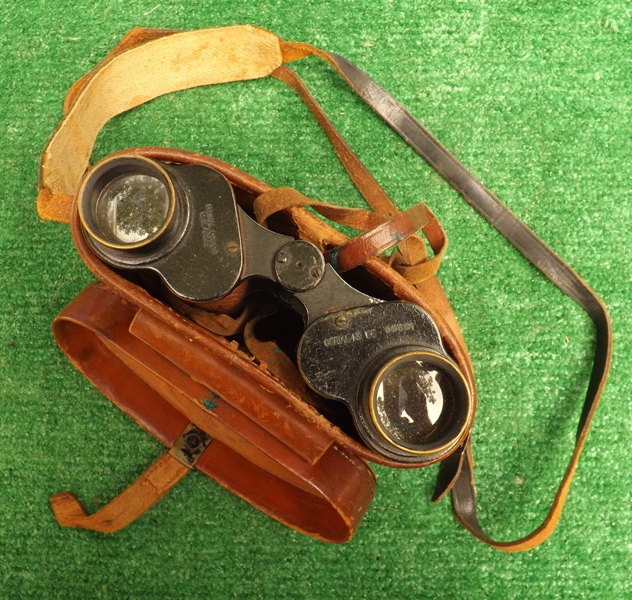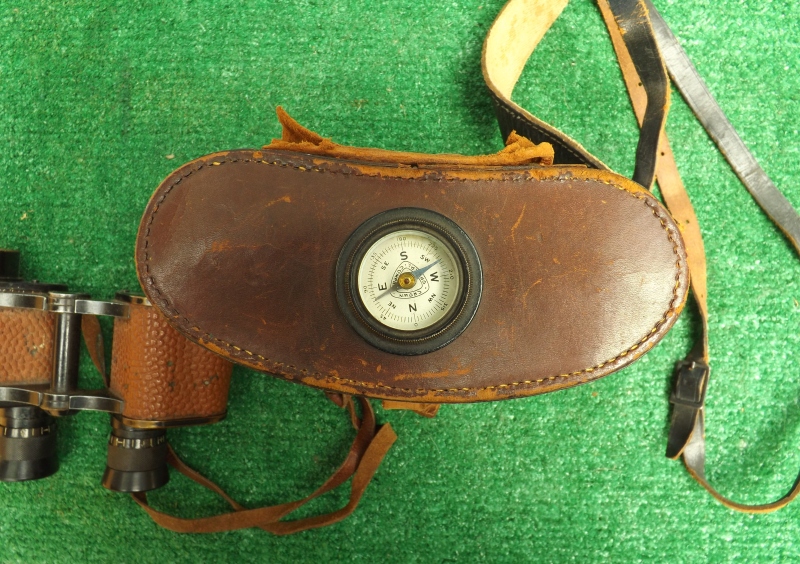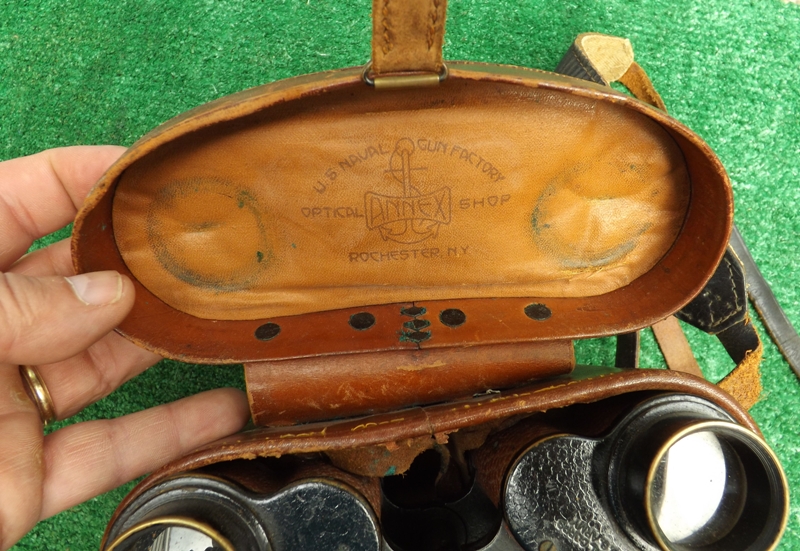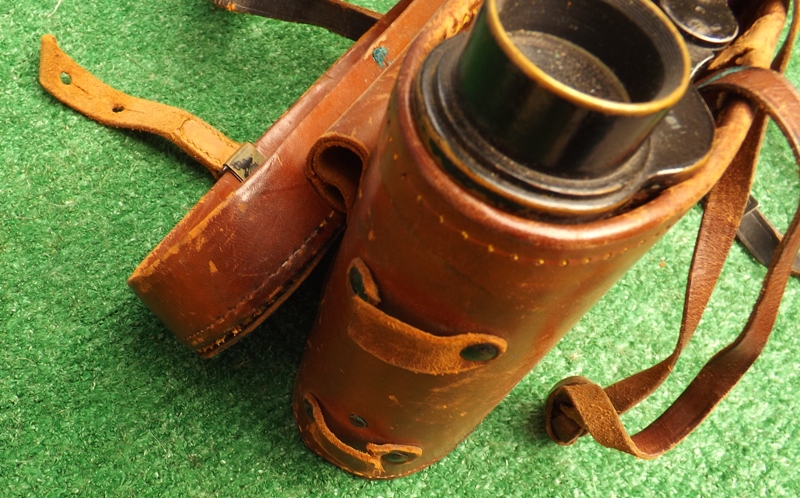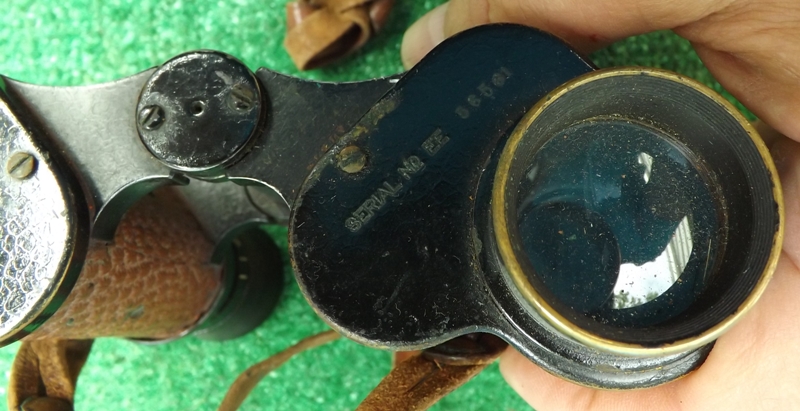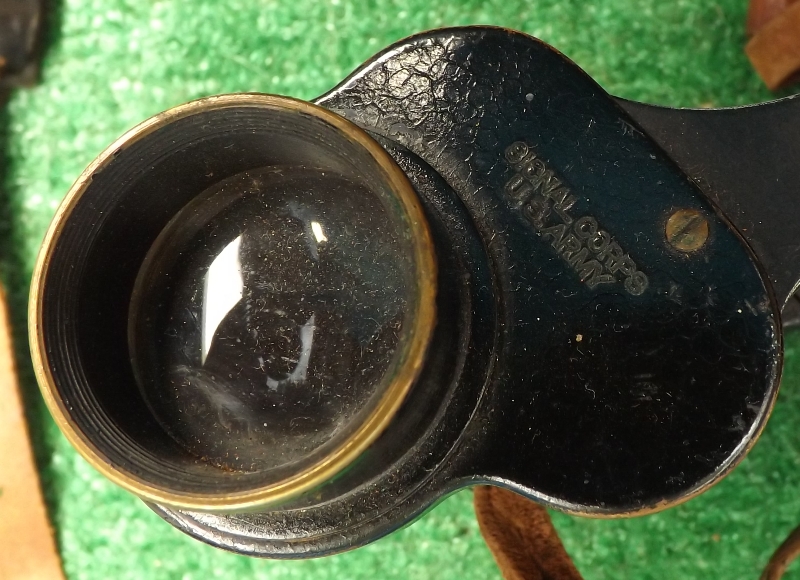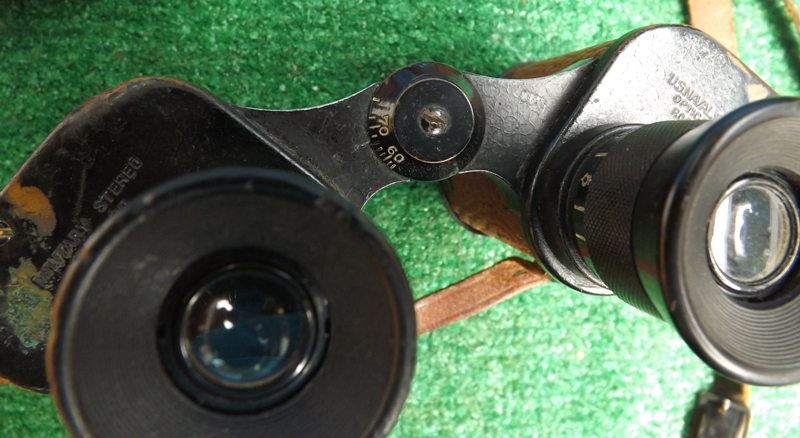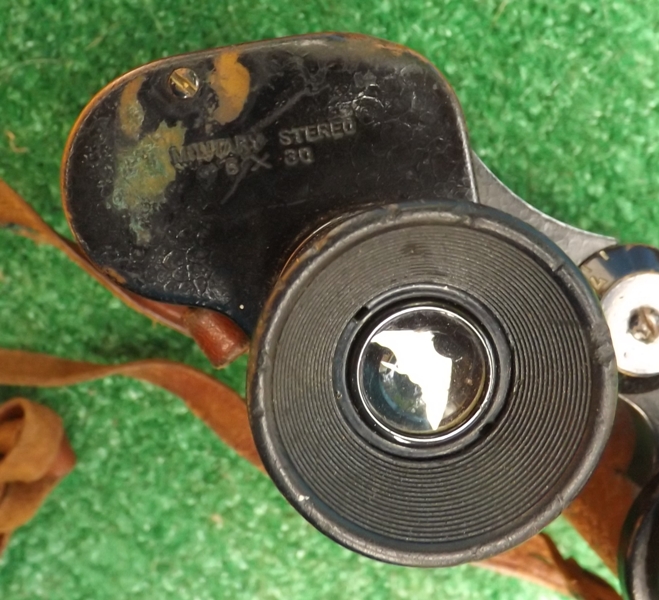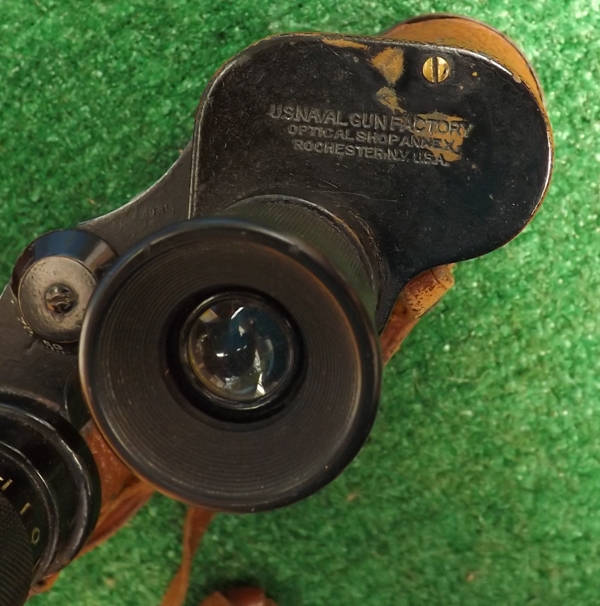 Item No. 49
Here is a couple of WW2 GI canvas leggings. Only an R marking are in them so they are both of the right ankle. They are a slightly different color. For the both of them. $25.00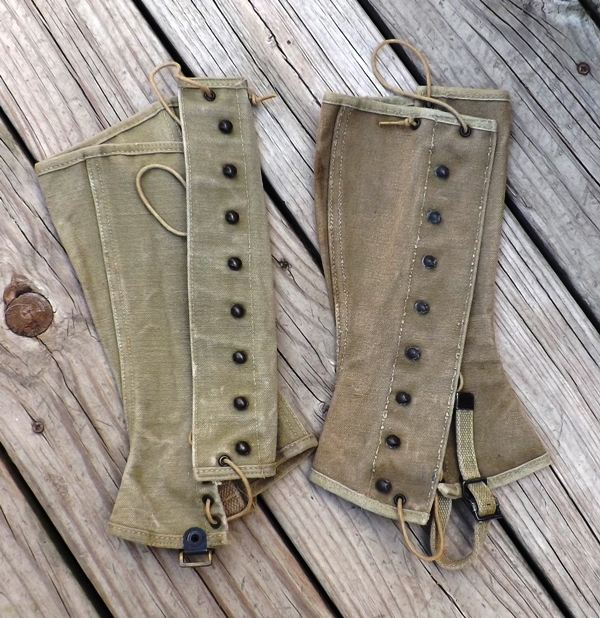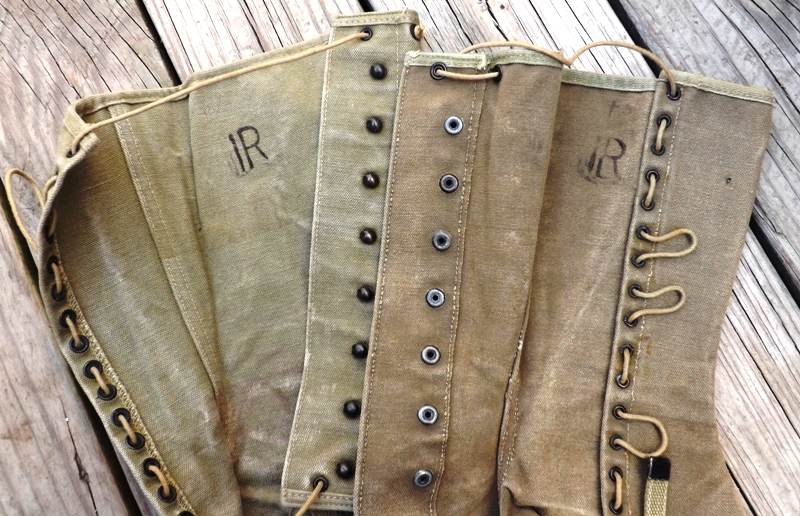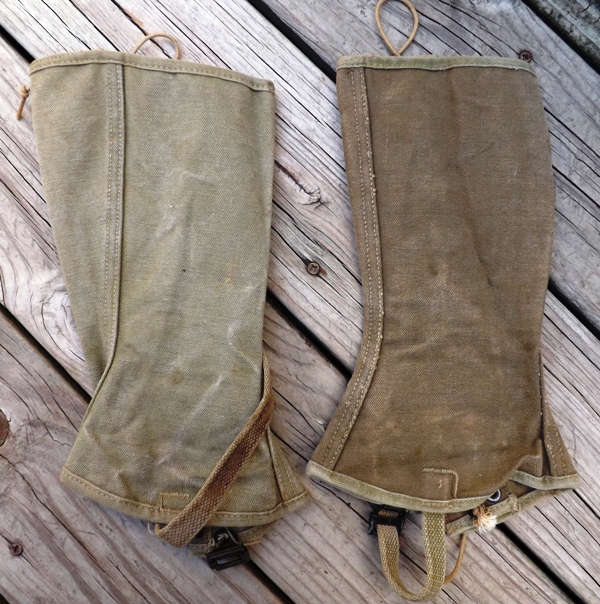 Item No. 48
Here is a model 1916 US Holster that is in the brown but it looks like the front aged or was darkened. The back of the holster has stamped on it U.S. WARREN LEATHER GOODS CO. 1944. The original leather thong for tying it to the leg is still attached. The leather is supple and everthing is there. I believe this is for the .45 caliber colt. As a side note when I found this holster it had a Nazi stamp down in it. I'm including the stamp with the holster. $95.00
Item No. 47
We have here a pen desk set for Maj Rodney S./ Syczylo, 100th S&S BN (DS) who must have served there fro July 1975 to December 1975 as indicated on the plaque. I believe that he handled the Stores and Supply. This is a nice desk set with a mechanical clock. Check out the pics. $35.00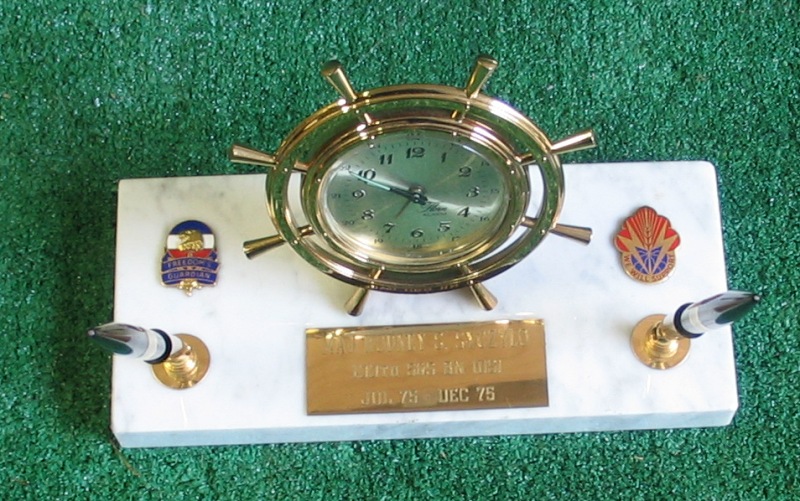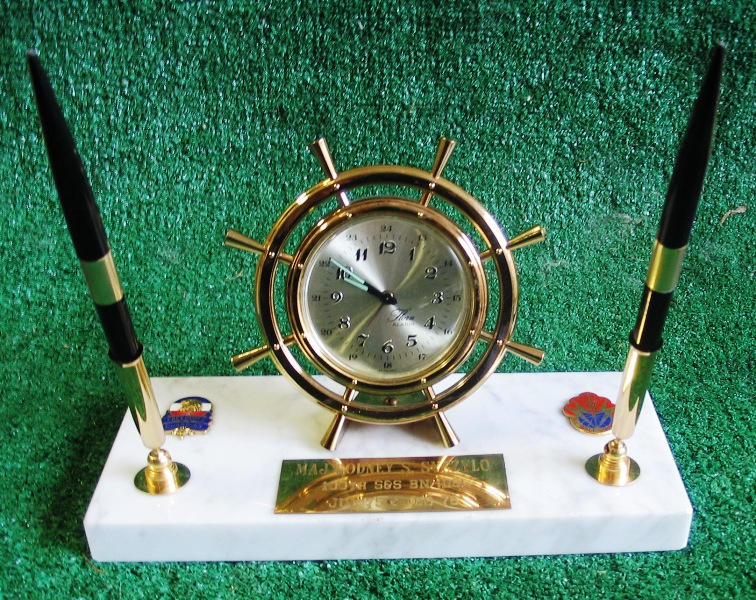 Item No. 46
CONSIGNMENT
Here we have a wooden stock for an SKS Rifle. I'm pretty sure it's for the Chinese SKS of military fame. This stock was probably replace with a poly stock when someone sporterized the original rifle. If you need a good SKS stock then this is it. No handguard. $40.00


Item No. 45
Consignment
Here we have an SKS ammo pouch that is complete. This is supported over your shoulders and fastens around the waist. In good condition. $25.00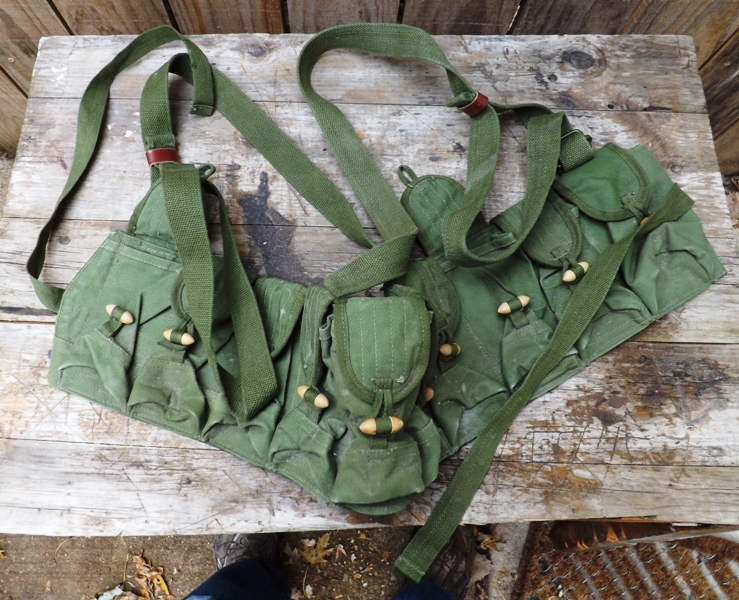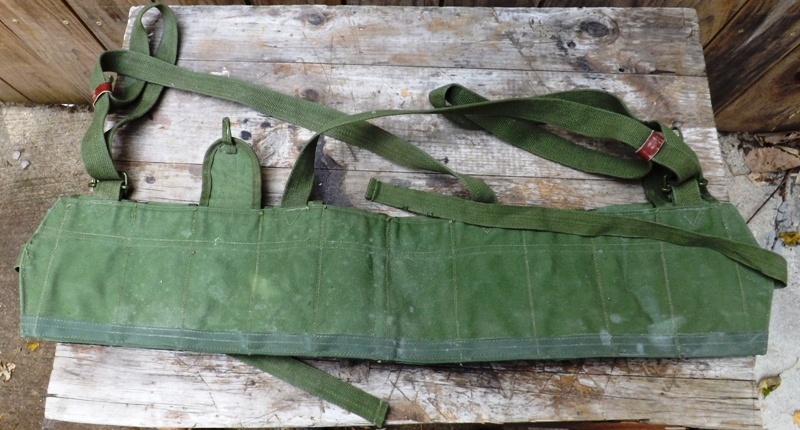 Item No. 43
CONSIGNMENT
Here we have a piece of WW1 German Trench Art made from a German Artillery Shell and probably the center of a belt plate. The shell is dated on the bottom NOV 1915 and marked MAGDBURG. The piece measures 4 3/4 inches across the bottom and stands 3 3/4 inches tall including the lid. The shell is brass but the lid is copper. I believe this to be a humidore for tobacco. $85.00
Item No. 38
CONSIGNMENT
Here we have an all original Luftwaffe M43 Field Cap. It has the makers mark on the purple lining as well as the date 1944 and the size which is 57. This piece is gray wool and has a little soiling on the top but not too bad at all. The Luftwaffe insignia is hand sewn on. This is the single button variety. All in all it's in excellent conditioin. For this one $450.00 Take a look at the pics!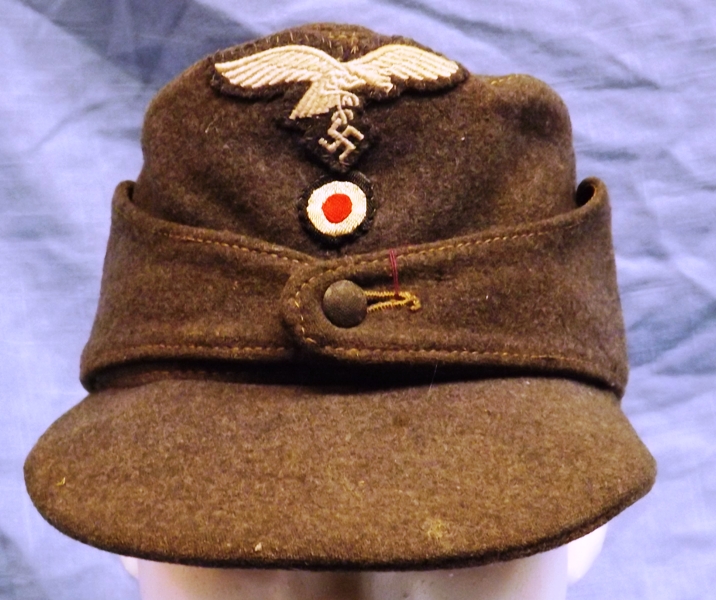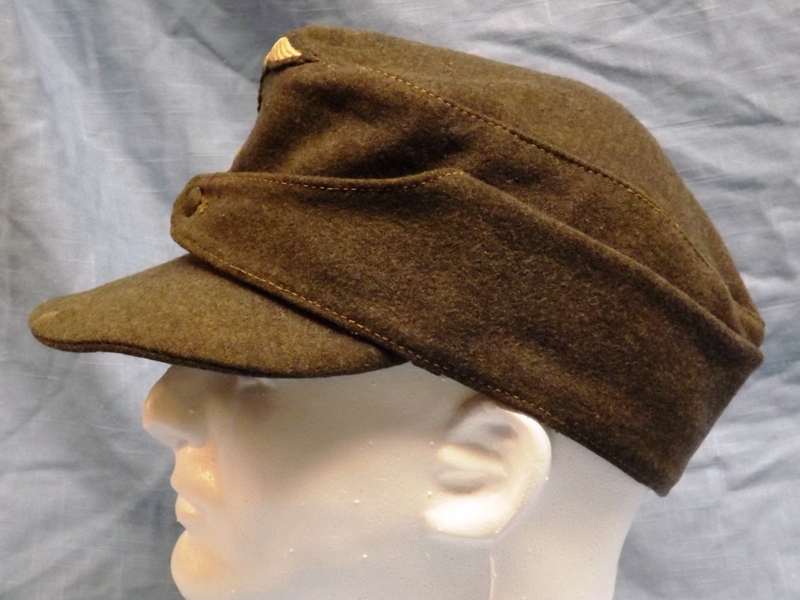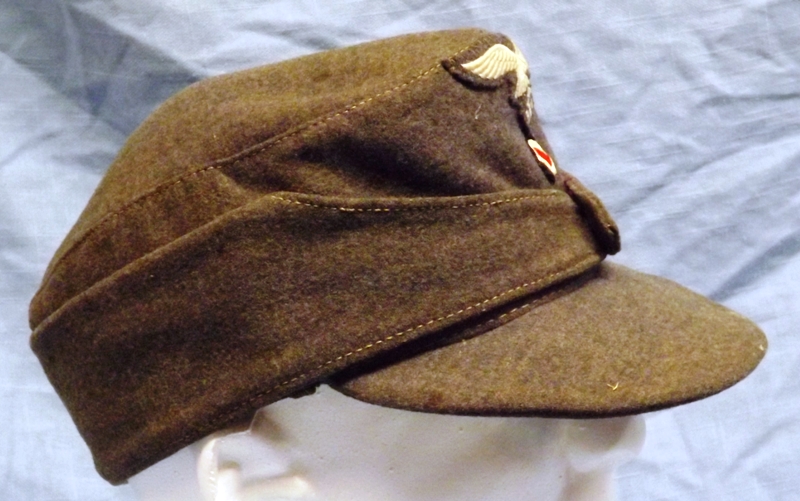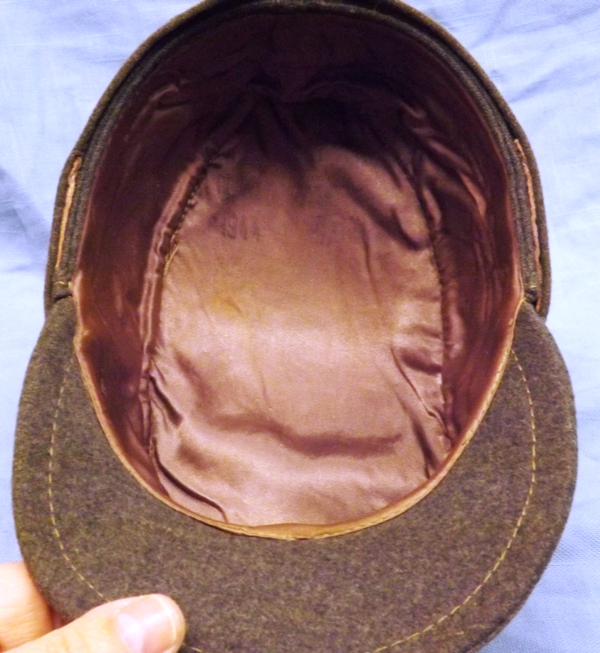 Item No. 37
CONSIGNMENT
Here we have as a near as issued "Kelly's Marauders" style pre 40's original reissue pre 1941 helmet as worn during the 1930's and the opening days of U.S. involvement in WW2. Exterior has textured olive drab finish. Interior has brown leather m1917a1 liner with crown cushion and khaki web chinstrap. 12F is stamped on the helmet brim. This is a nice one! No dents. $125.00
Item No. 35
CONSIGNMENT
Here we have an original WW2 M1 Carbine stock. If you need to replace your broken stock this one would work just fine. This one had a small piece of the buttstock toe broken off and finish nailed back on. No attempt was made to hid the repair and I believe it could be done where it would be very hard to see. The handguard is not included. It's just there to show an example The steel buttplate is still affixed to the stock . Looks like there is a D and 112 stamped into the buttstock. Still a decent stock. $25.00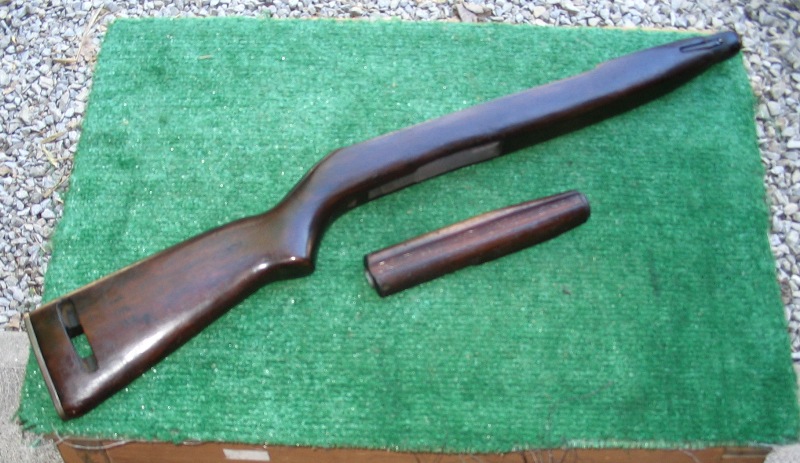 Item No. 34
Consignment
Here we have a pretty nice type 99 Arisaka Short version rifle in 7.7mm. This was is marked as having been made at Kokura Arsenal. This is marked with an x in a circle making it a Series 40. This rifle has the provision for a monopod no missing. This one has nice markings but is missing the mum as is normal as it was ground prior to turning it in by Japanese forces. This rifle is in very good condition and has a nice shiney bore. The cleaning rod is missing. This is a nice piece. $295.00

PARRIS-DUNN TRAINING RIFLES
Mark I Navy model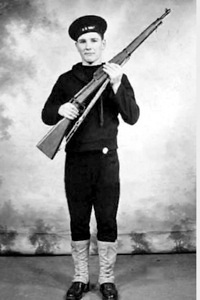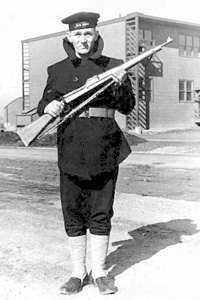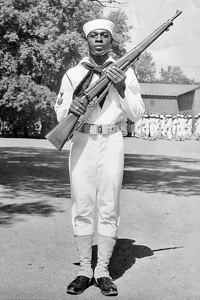 Here we have a couple of the Mark I Navy Model training rifles. Here is some history of the company.
Unfortunately, no Parris-Dunn production records still exist, so all of the information relating to them has been pieced together from other sources. An early employee by the name of Maurice O. Greimann wrote short article in 1984 concerning the Parris-Dunn Corp and his information has been invaluable. In 1943 Mr. Greimann came to work for the Parris-Dunn Corp. as an electrical engineer. When the work shifted to making Training Rifles he became involved in their production and designed the firing mechanism for the first toy guns they later produced. The Parris-Dunn Corporation was founded by William G. Dunn and Cecil L Parris when they formed a business partnership in 1937. Each of these men brought unique contributions to this partnership. Although Dunn had no formal technical training he, like many great inventors, could see the interrelationships that existed between different mechanical devices and could modify or combine them to solve problems. Parris had a background as sales manager for the Kari-Kleen company of Souix City, Iowa and was a talented merchandiser. Initially Parris was the President of the corporation and Dunn the Vice-president but during the war years their positions reversed. William G. Dunn (1883-1968) ran a hardware business in Clarinda, Iowa in the early 1900's. In 1917 he formed the Dunn Counterbalance Company operating out of the back of his hardware store. He eventually built a factory on South 15th Street in Clarinda and the name was changed to the Dunn Manufacturing Co. He was a very talented inventor and eventually held patents for 75 different mechanical devices, many of which were related to the early automobile and aircraft industry. In 1934 he developed a wind driven generator that was designed for farm use. His primary invention was a device to control the speed of the propeller on this device. In 1936 he formed a partnership with Cecil Parris in order to better promote his generator business. In 1937 they sold 37,000 of these units. When WWII broke out in 1941 their wind generator business was declared nonessential and they were only allowed to make repair parts for the units already in use. There was a severe shortage of military firearms at the start of the war and they were approached by US Army Ordnance to produce a non-firing training rifle. Shortly after, the US Navy also expressed interest in this project but they wanted some slight modifications in their model. In July of 1942 the Army let contract 271 ORD for 35,000 training rifles of their pattern at a cost of $166,000. In August the Navy let contract NROS 10993 for 190,000 training rifles having their changes at a cost of $903,000. In October of 1942 the Army contract was completed and in November they finished the first Navy contract. In January of 1943 the Navy let contract NORD 808 for 110,000 additional training rifles and in June that contract was completed. The total cost of the 300,000 rifles produced for the Navy was $1,384,000. The cost per rifle for the first contract was $4.75 and for the second contract $4.37. By the time of the second contract, Parris-Dunn could no longer get walnut wood for the stocks as all of it was going to arsenals that were making functional military rifles. They had to start using a cheaper grade of wood during the last contract which lowered the unit price. Prior to the start of the military contracts Parris-Dunn recognized that they did not have sufficient personnel to produce the required number of training rifles in a short period of time. They put together another organization called Parris-Dunn Associates to undertake this important project. I have a document that contains the following: "C.L. Parris, W.G. Dunn and H.E. Davidson, Copartners, doing business as Parris-Dunn Associates". At this time I have not been able to identify H.E. Davidson. They immediately expanded into all of the available building space in the area and hired more employees. This number grew to 250 during the peak of their production. They sub-contracted much of the work to 14 different businesses. The wooden stocks and sights were manufactured at their Clarinda plant and all of the assembly and finishing was also done there. They had that capacity to produce over 3000 training rifles a day. They became so efficient that the company voluntarily returned $228,000 to the Government as excess on allowable profit. On July 23, 1943 Parris-Dunn Associates received the coveted Army-Navy "E" Production Award. After the completion of their military contracts they continue to produce 200,000 of a civilian model for drill corps, schools and ROTC programs. The civilian model was essentially the same as the military models but had different markings. In November of 1945 The Nave classified their training rifles as surplus and offered them for sale at $7.75. This price included a plastic bayonet and scabbard. Nothing is known concerning the disposition of the Army training rifles. The Parris-Dunn Training Rifle is not a very accurate replica of the 1903 Springfield Rifle. It has a similar profile but is thinner in cross section and 3 pounds lighter in weight. The receiver, bolt and trigger mechanism are simple and crude by comparison to the Springfield. It has the general feel and appearance of a toy. It was reported that these training rifles were not very popular with soldiers and sailors that were required to use them during basic training. It must be noted that there were no other alternatives available at the time.
The two examples we have are marked for the Navy. They are:
Item No. 32
1. This one is complete with sling although the sling is a little beat up but there. The rifle is complete and in good condition with no cracks or breaks. The rear sight is still there and usually these are broken. The bolt opens as it should and the rifle fires (clicks) as it should. These training rifles were usually beat to death while being used and after surplused out. Sling swivels are present as well as the stacking swivel. The bayonet lug is still present as well. The buttplate states DUMMY TRAINING RIFLE - MARK 1-U.S.N. PARRIS-DUNN CORP. - CLARINDA, IOWA. For this nice piece of U.S.Navy History $165.00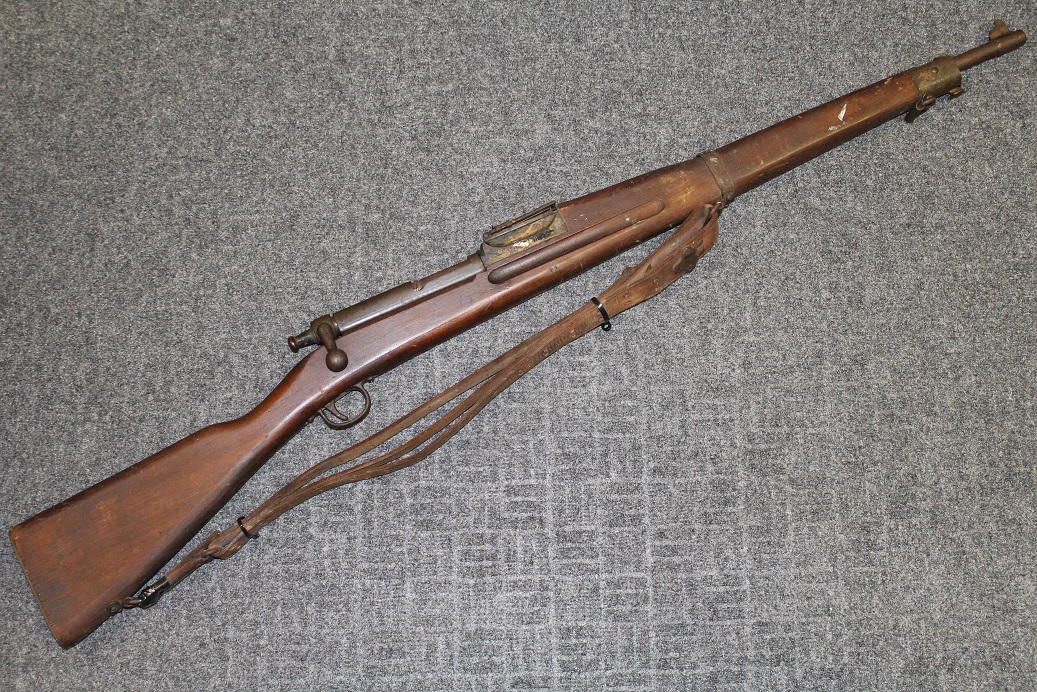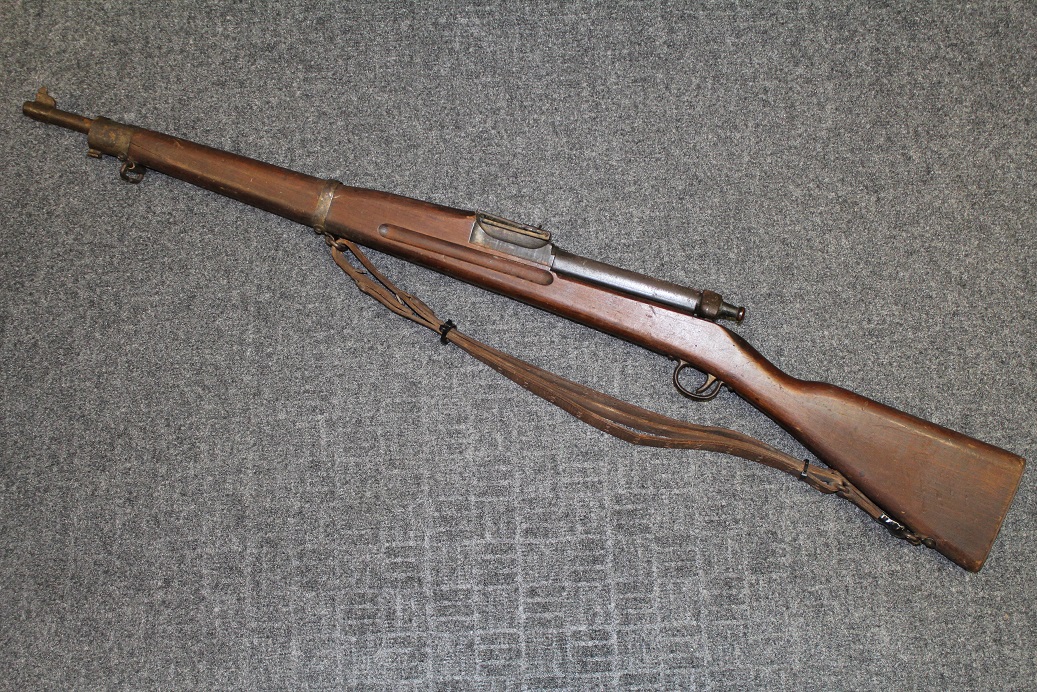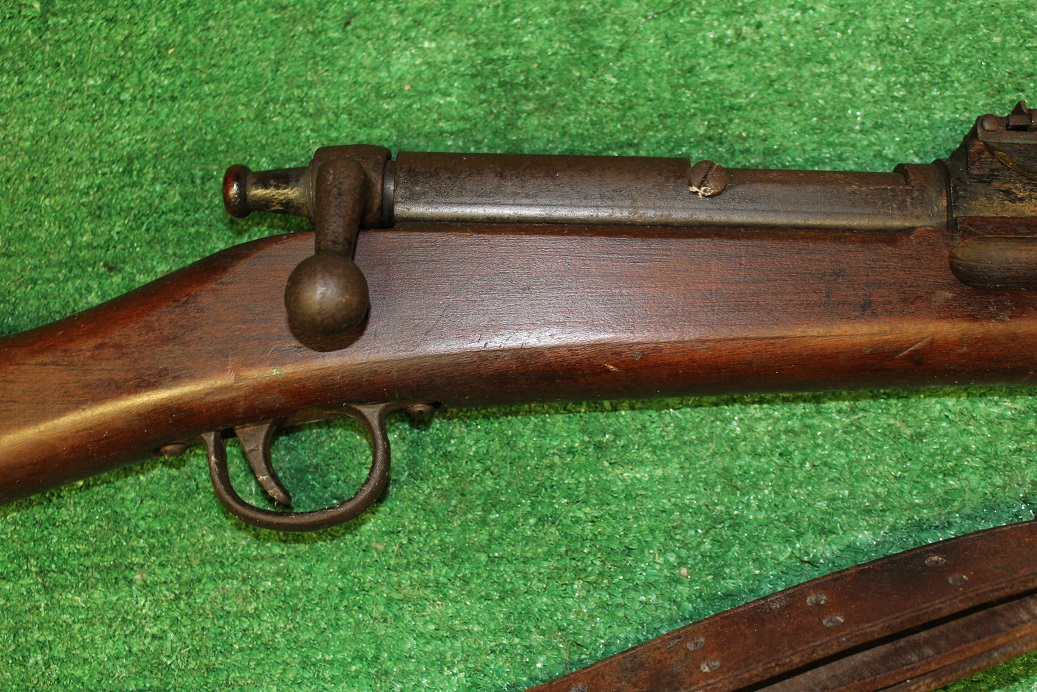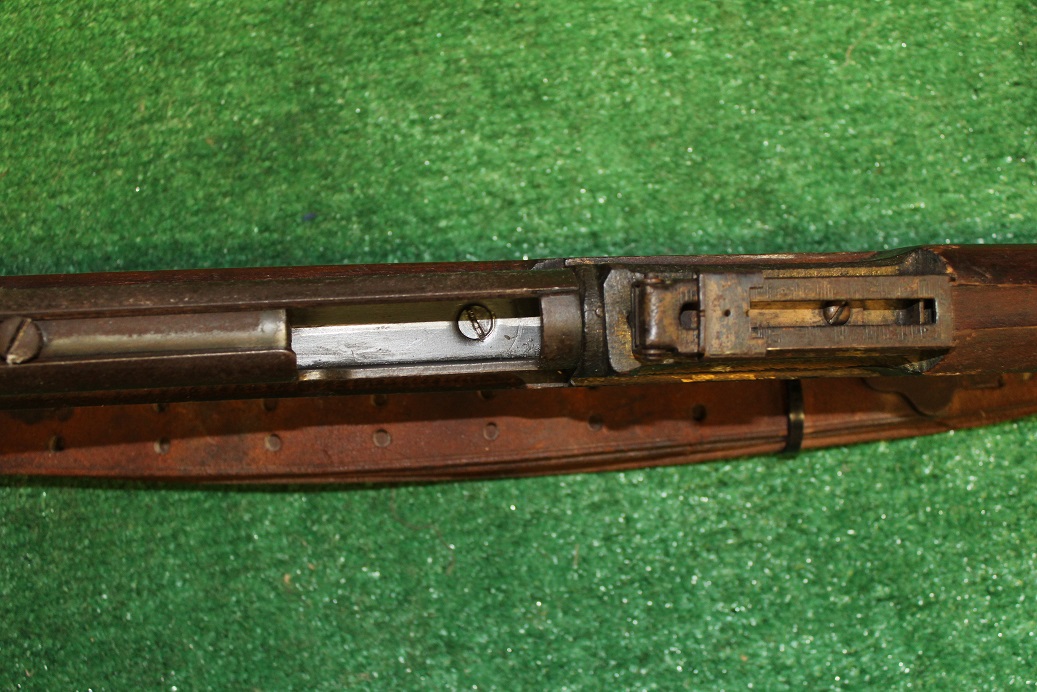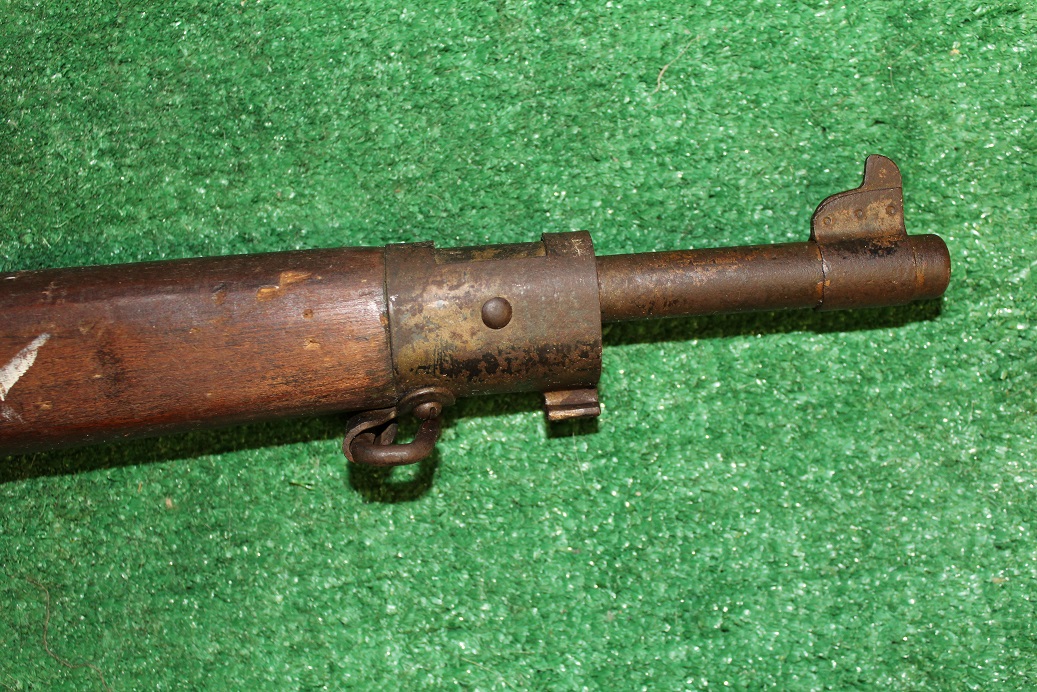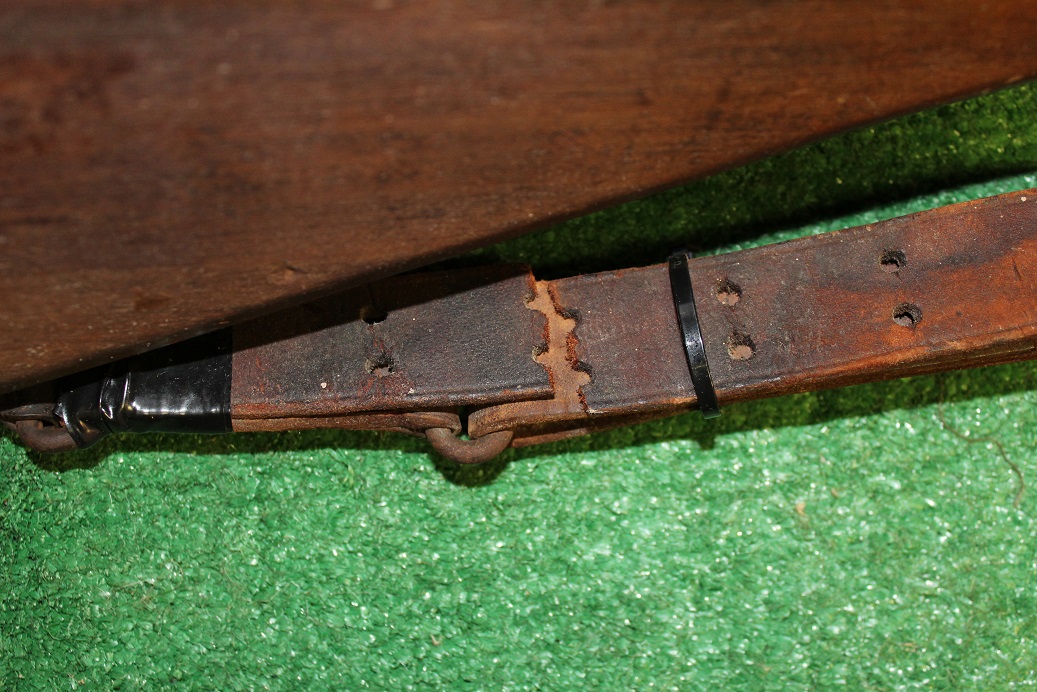 Item No. 31
2. This next one is pretty nice as well but has part of the rear sight broken off and does not have the sling. This one 'fires' as it should as well. The wood is pretty nice with a few gouges from use. There are a couple of cracks in the buttstock but they are stable. The sling swives and stack swivel are present with this one as well as the bayonet lug. This would look great over the fireplace and you don't have to worry about the kids hurting themselves with it. $125.00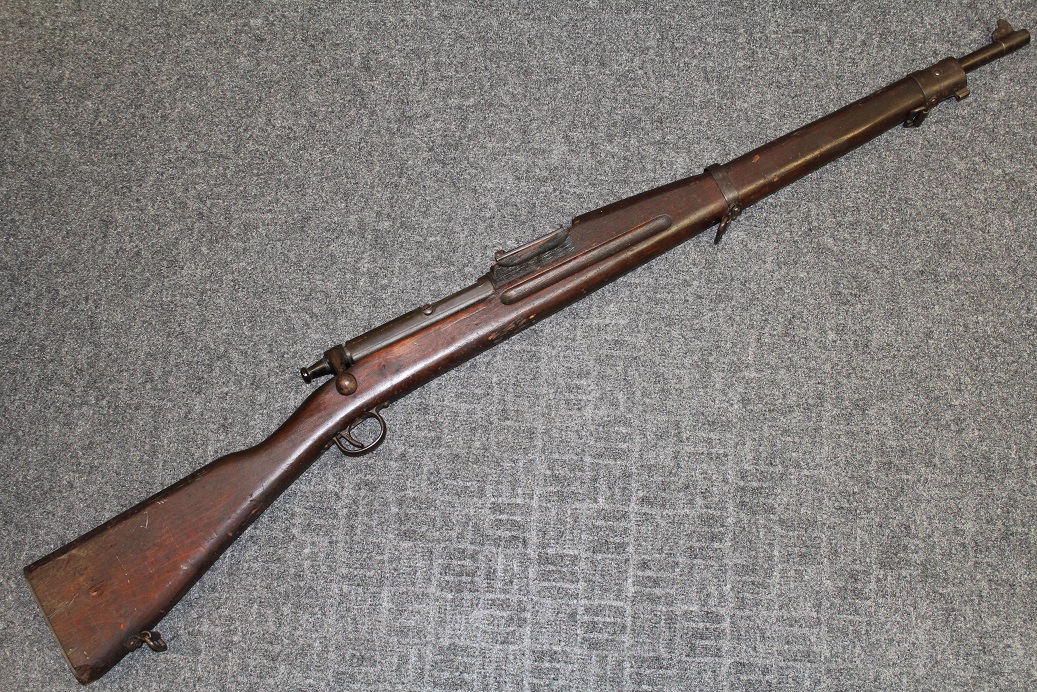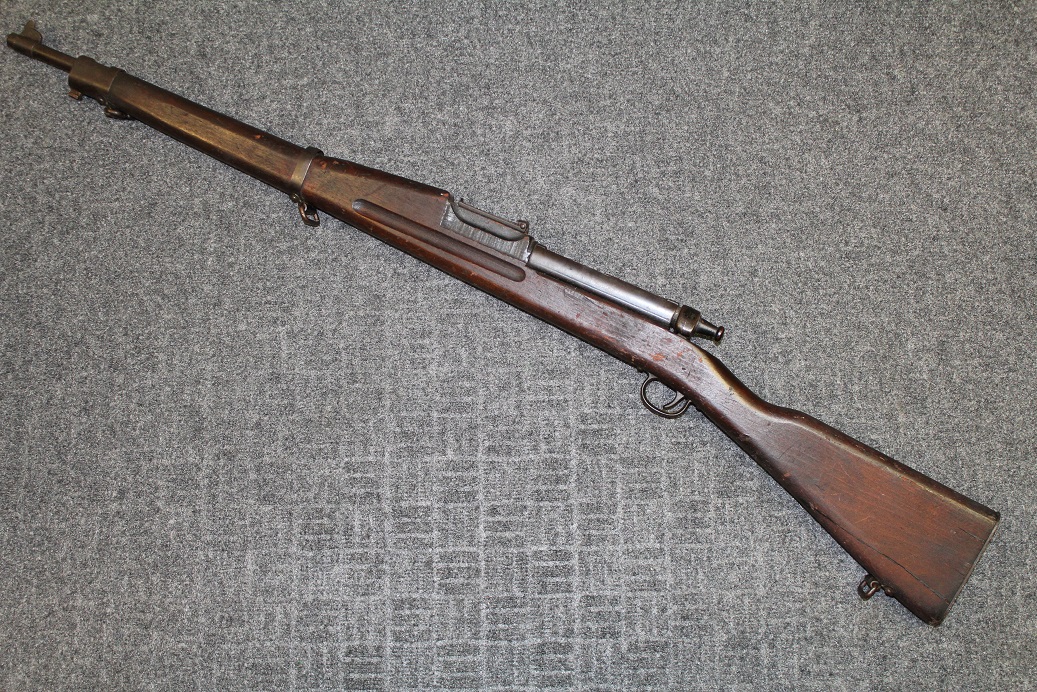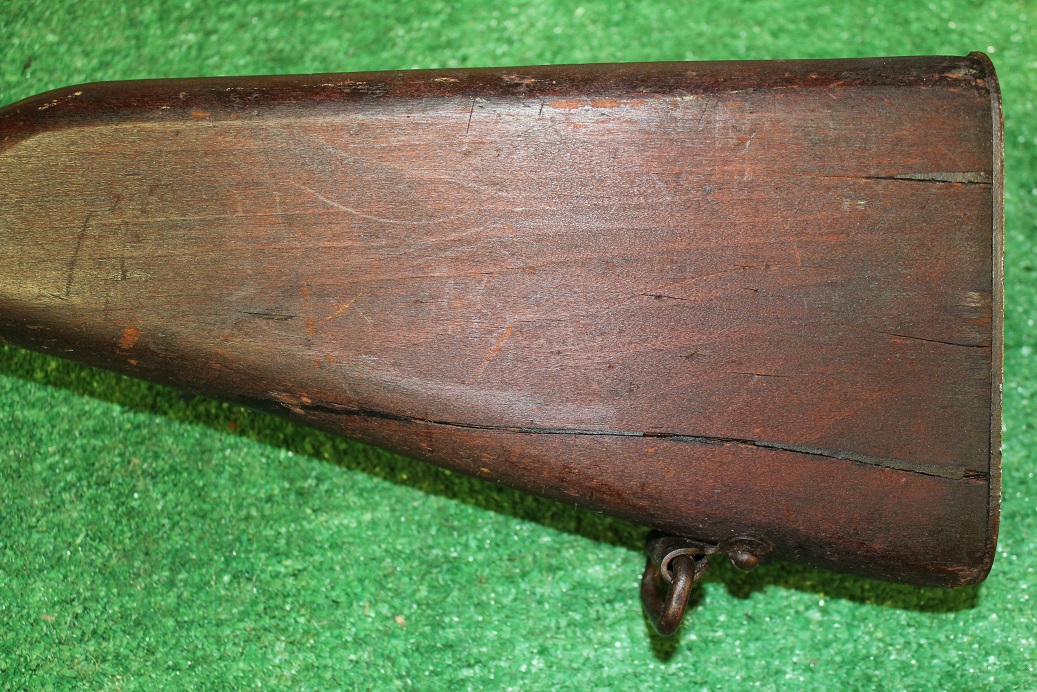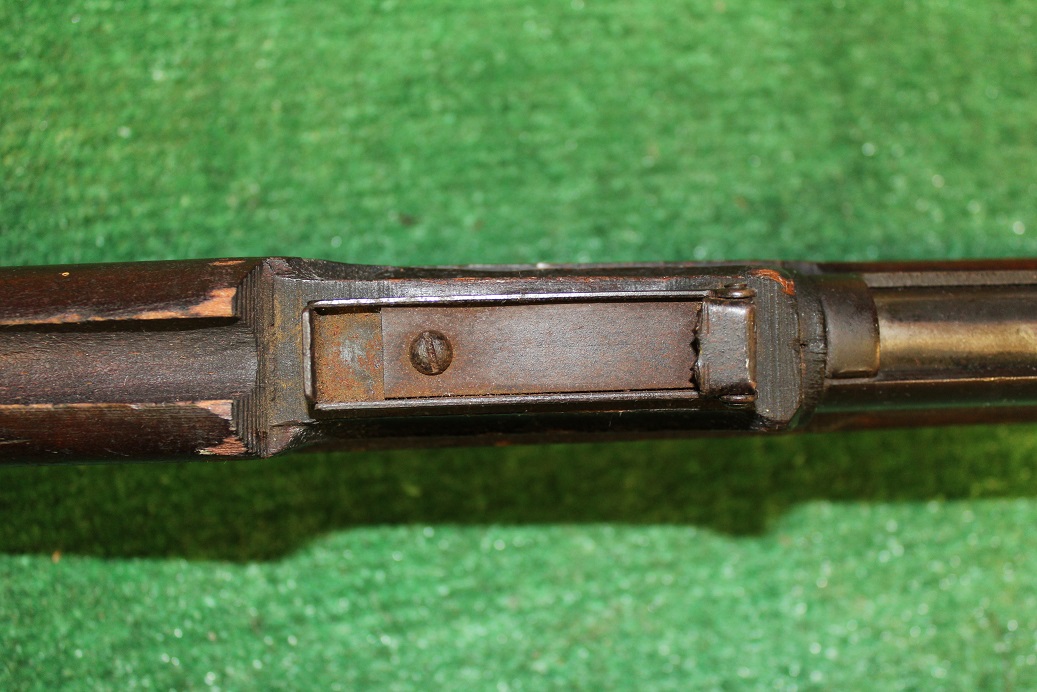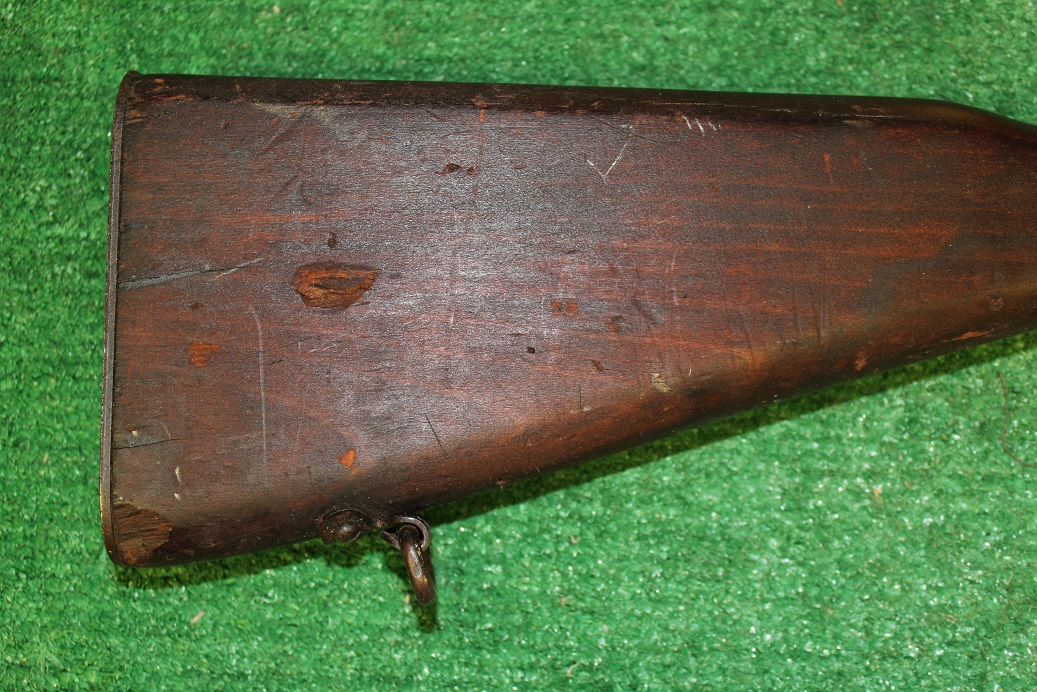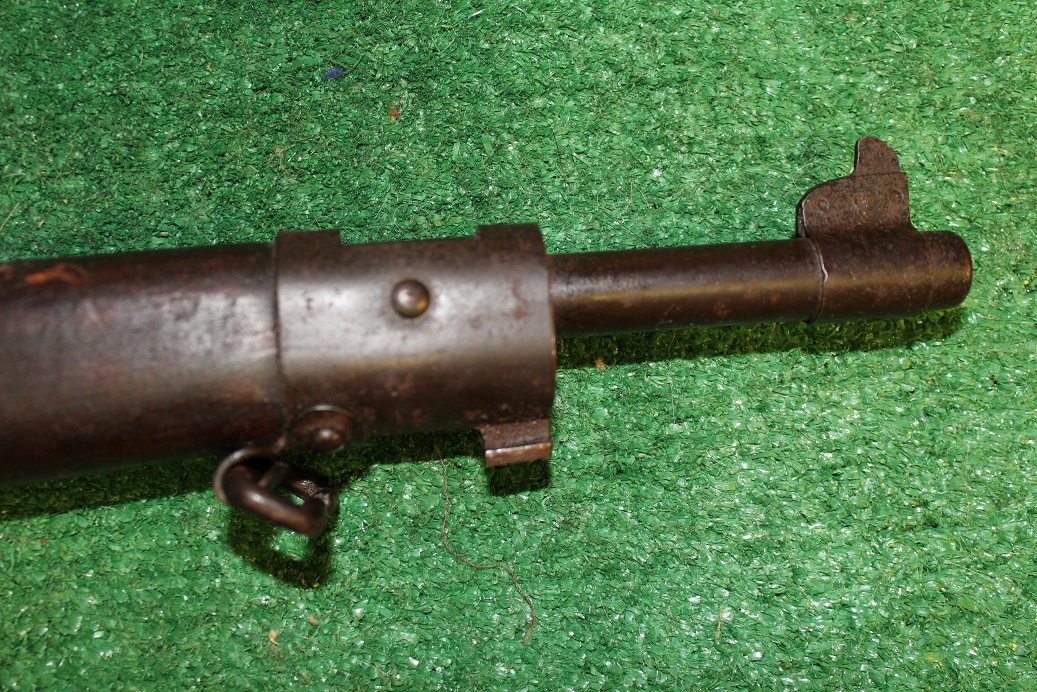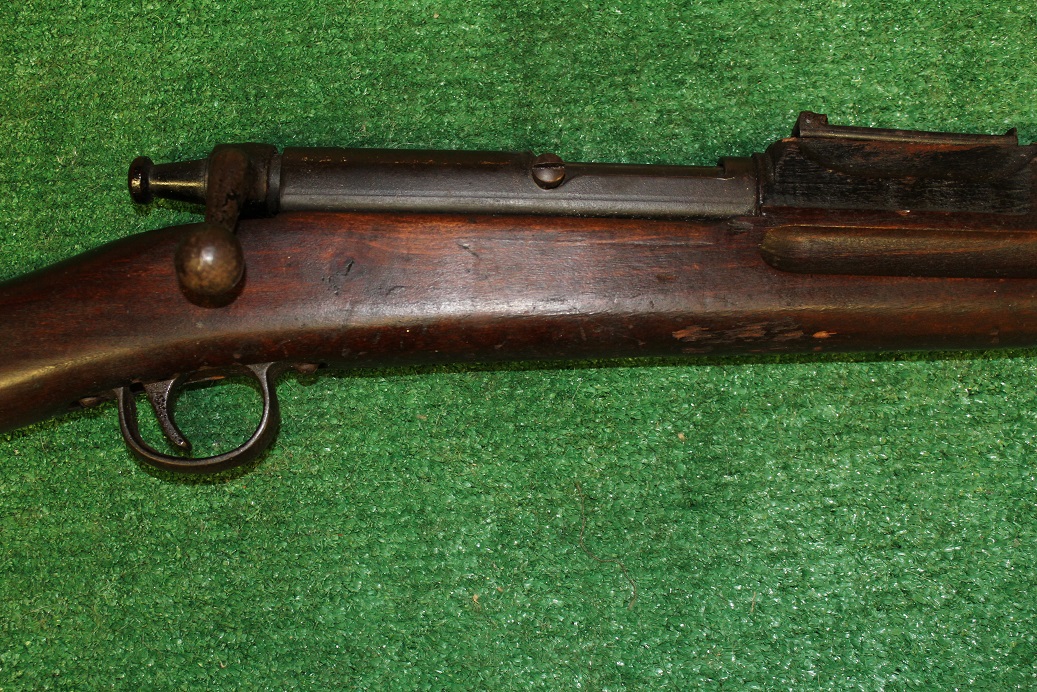 Item No. 30
Consignment
Here is a souvenir riding crop that was made for a US serviceman while stationed in Korea. This riding crop is 19 3/4 inches long being a 50 caliber bullet casing on one end and a .30-06 bullet finishing up the other end. These metal pieces have been plated. The .50 cal end is engraved H. Wegerif , 2 BG, 12 CAV being the 2nd Brigade 12th Cavalry.
Here is the history of the 12th Cavalry.
On 2 February 1901, Congress authorized the organization of the Twelfth Regiment of Cavalry, Army of the United States. Under this authority, the regiment was formed at Fort Sam Houston, Texas on 8 February 1901. From 1901 until 1911, the regiment served posts in Texas, Georgia, and the Philippines. During World War II the 12th Cavalry served as an infantry regiment within the 1st Cavalry Division. The regiment was deactivated prior to the 1st Cavalry Division's service in the Korean War, but its lineage was resurrected in with the creation in 1957 of the Combat Arms Regimental System, in which the battalions listed below were created. After Operation Iraqi Freedom II, the 12th Cavalry Regiment underwent a major transition as elements from 2/7CAV, 1/9CAV, and 3/8CAV were reflagged and combined with the regiment to create the battalions currently in service. The 2nd Battalion, Twelfth Cavalry Regiment, as well as 2/7CAV and 1/9CAV moved to the 4th Brigade of the 1st Cavalry Division. 4th "Long Knife" Brigade Combat Team, 1st Cavalry Division cased its colors in an inactivation ceremony Thursday, Oct. 17, 2013, at Fort Hood's Cooper Field. The 1st Battalion, Twelfth Cavalry Regiment, 2/7CAV, and 3/8CAV now operate at Fort Hood, Texas, and are now with the 3rd Brigade Combat Team, 1st Cavalry Division
Since this riding crop has Korea on it in pearl then I have to assume that this serviceman served over there after 1957. We still have a base there. I don't believe that this piece is very new due to the condition. There is a dragon and other decorations on the hardwood shaft that had mother of pearl applied to them but most of that is lacking now. I bet this was really beautiful at one time! There is a hold in the wooden shaft at the end for a wrist laynard. Take a look at the pics! $195.00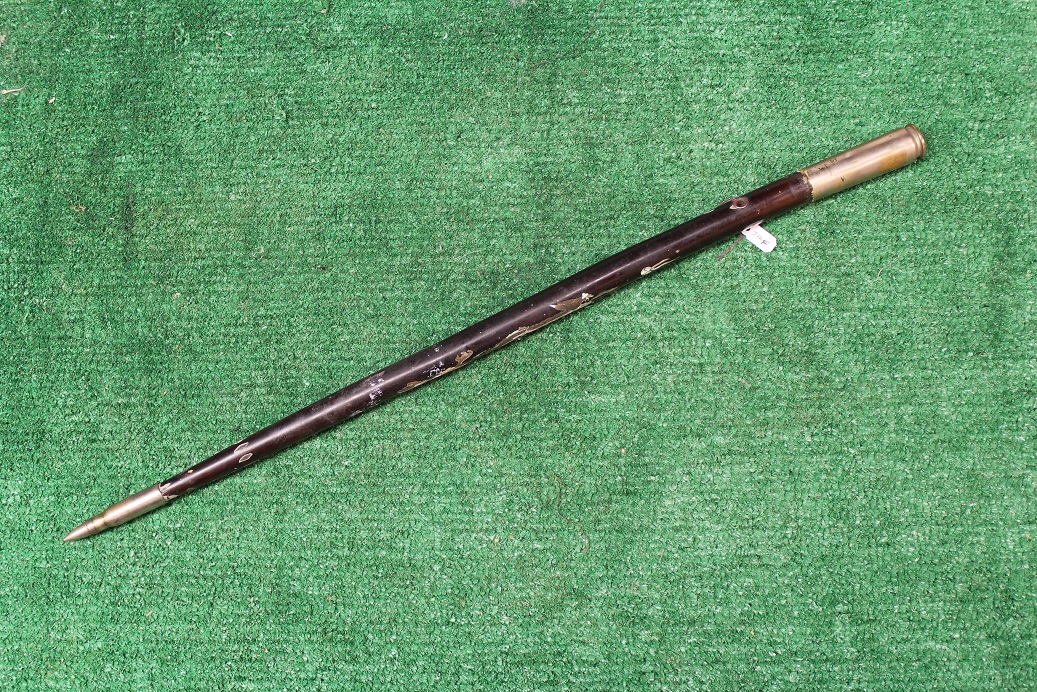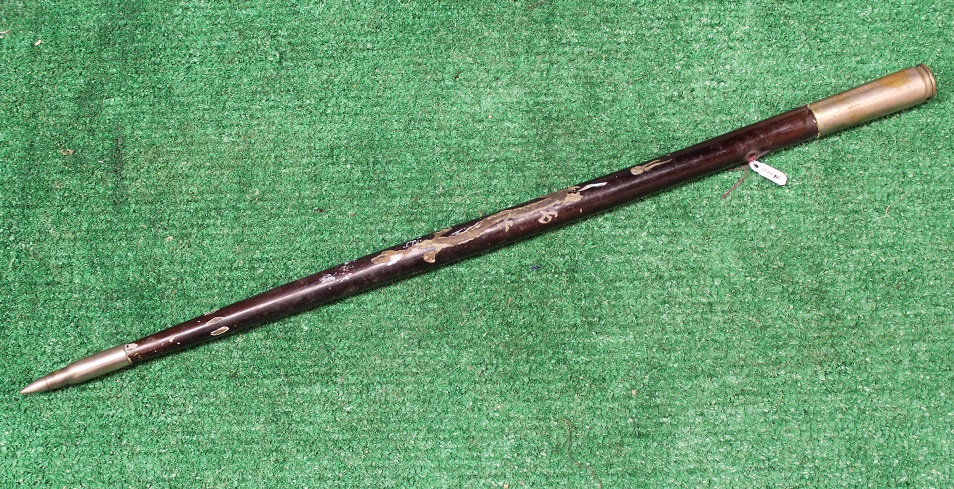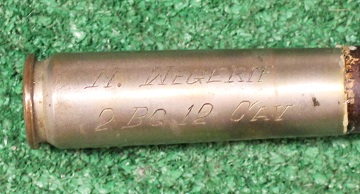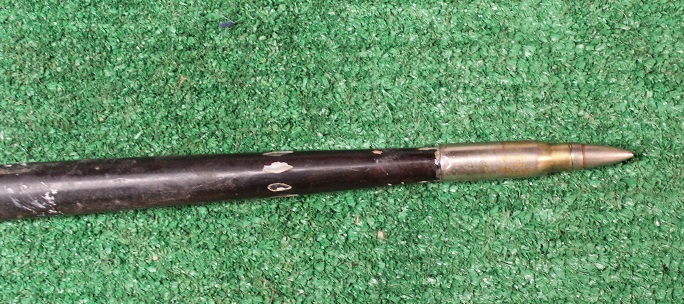 Item No. 29
Consignment
Here we have an excellent all original WW1 German medal bar grouping! This grouping consists of: 1. WW1 German 1914 Prussian Iron Cross 2nd Class. 2. WW1 German Hindenburg Honor Combatant Cross Medal. 3. Military Merit Cross (Mecklenburg-Schwerin). All the medals are complete with ribbons and still on the original mounting bar with blue felt backing. Very nice! $225.00
Item No. 28
Consignment
Here is something really rare! This is a short roll and longer roll of WW2 German Cap Eagles with cockades and they are mint! The first section is a short roll of 5 cap patches that are still intact. They are Silver thread on green. They measure about 2 inches tall by 3 inches wide each. For the roll of 5 - $400.00. The longer roll is exactly like the shorter roll except that there are 24 cap patches in this group. A couple of them have minor holes in them and 1 of them has a slightly damaged wing on one of the Eagles. For this group - $1600.00
I will not cut and separate them. I do believe that they are Panzer. See the pic.
Item No. 27
Consignment
Golden State Arms Corp. was a sizeable gun store located at 386 W. Green Street in Pasadena, California. They did a land-office business in the '50s and '60s importing and selling surplus military firearms; their 1958 catalog lists thousands of firearms, many of them one-of-a-kind items. Golden State Arm's "Santa Fe" division sporterized military rifles--Lee-Enfields, Mausers, and a number of others. This magazine was made for their restored or sporterized original Enfield rifles I have been told. I do not know if this will fit an original WW2 Enfield.
Item No. 26
Consignment
Item No. 25
Consignment
Item No. 24
Consignment
Item No. 23
Consignment
Item No. 22
Consignment
Item No. 21
Consignment
Item No. 20
Consignment
SOLD!!!
Item No. 19
Consignment
Item No. 18
Consignment
THE REGULAR SKS MAGAZINE ON THE RIGHT IS SOLD!
Item No. 17
Item No. 16
Item No. 14
Consignment
Here we have parts for the WW2 Thompson M1 and M1A1 Sub Machine Gun. There 1 firing pin spring, 2 recoil springs and plate, 1 firing pin type 2 for the 1927A and 5 other firing pins (type 1?) as well as a real nice walnut forearm and the rear sight are for one. The forearm looks unusued as does the rear sight. There is one broken firing pin that I did not include with the count. For all of these parts $195.00
CONSIGNMENT
Item No. 13
Here we have a vintage box of .45 ammo. This is '20 CARBINE BALL CARTRIDGES, RELOADING CALIBER .45, THE UNION METALLIC CARTRIDGE CO.' The box has been open but all 20 unfire cartridges are there. This is in nice condition! $250.00
CONSIGNMENT
Item No. 12
Here we have a vintage box for ammo. It is Finnish 7.62x54r 15-round ammo box, empty except for 7 spent rounds.
It is marked (from top to bottom):
AV11
A 0247- Vajalaatu- 15 kpl.- 7,62 kiv. patr.- Ilman siteittä.- Luoti: D- Hylsy: Rautainen- Alkuperil: Venäläinen -13.7 44 (which I believe means July 13, 1944)- Tarkastettu:. The box is in good condition except for one inner flap that is torn off but still there. For the box and spent shells $10.00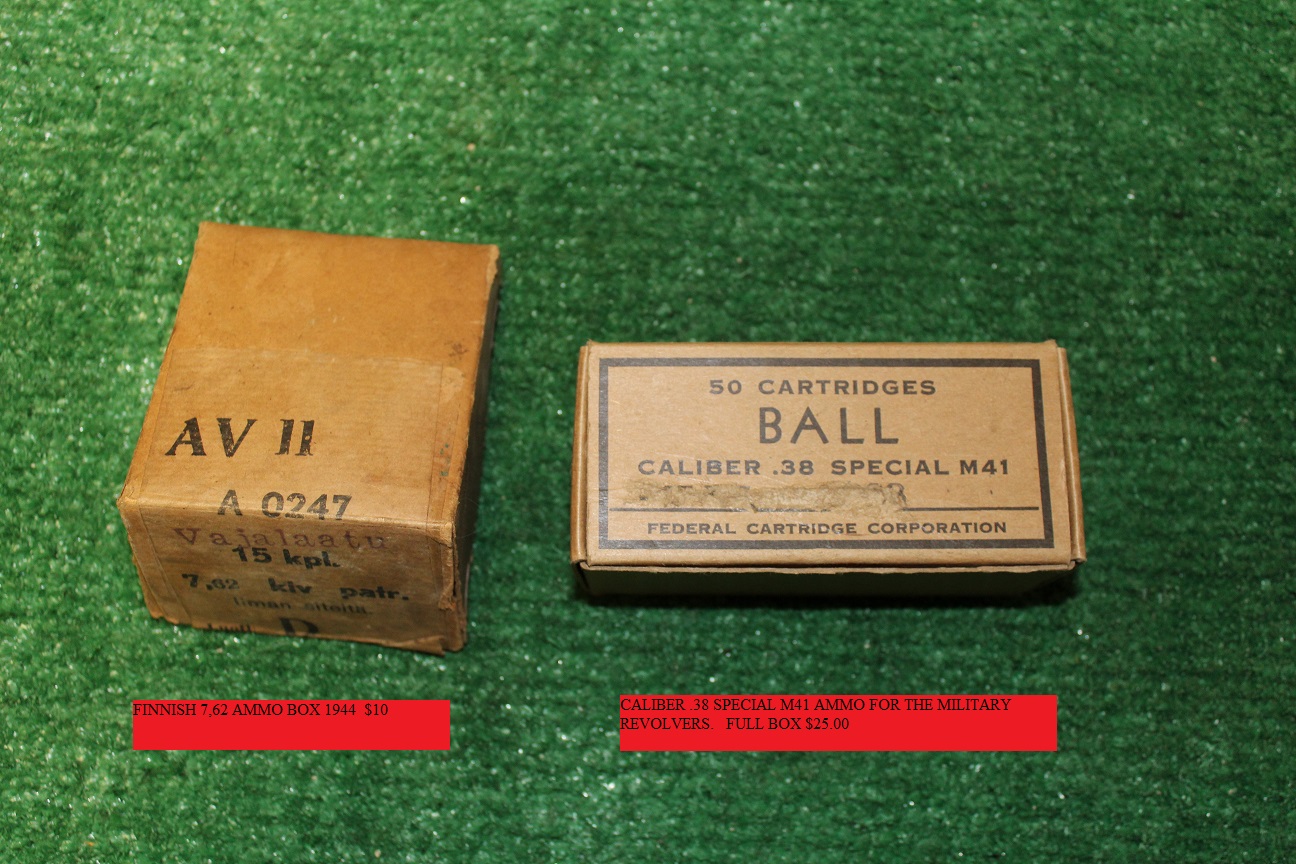 This is a box (50 rounds per box) of USGI (Federal Cartridge Corporation) Caliber .38 Special M41 BALL full metal jacket ammunition. The lot number has been scratched off this box for some reason, otherwise the box and ammo are in fine condition. This may be high pressure ammo so caution is advised. For the military .38 caliber revolvers. $25.00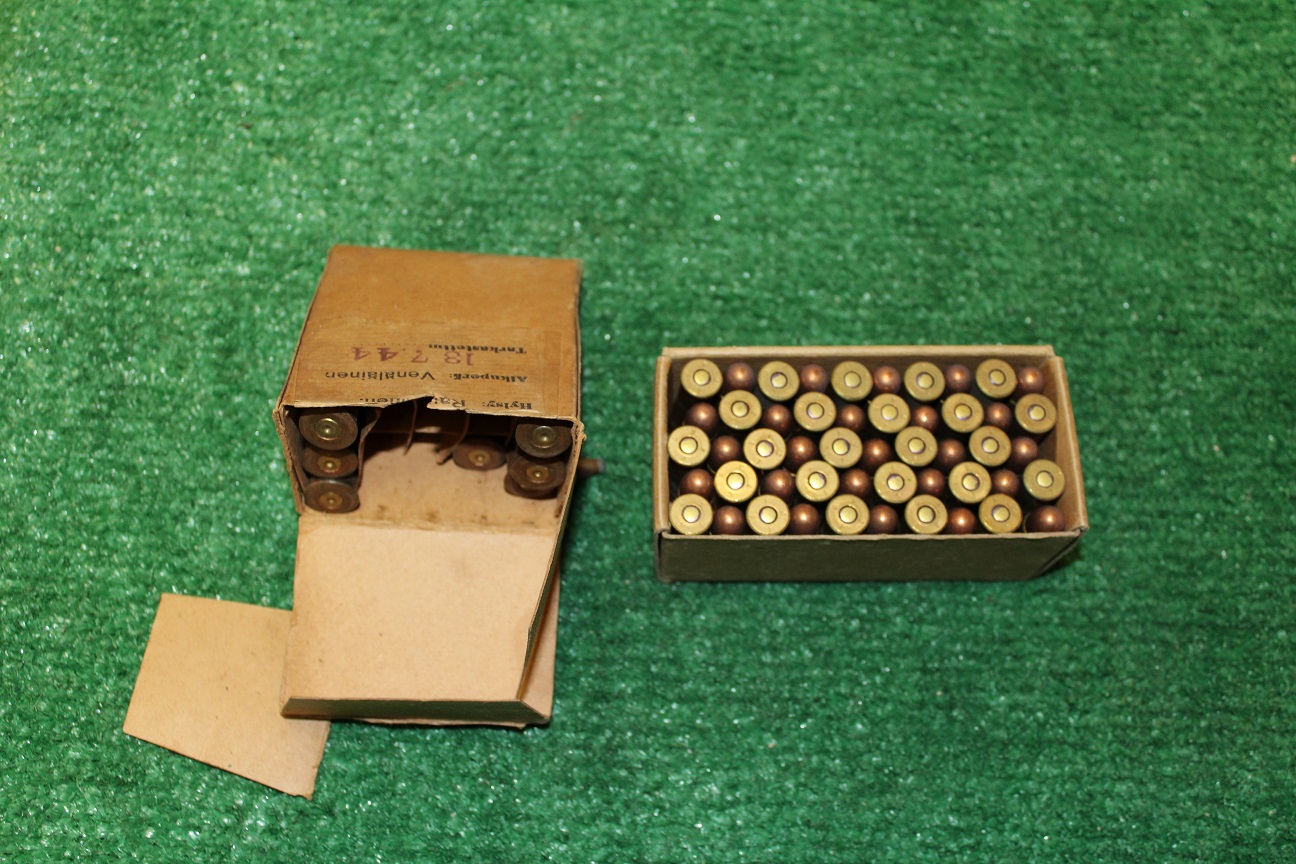 CONSIGNMENT
Item No. 11
Here we have two bag lots. The one on the left is 60 rounds of 7.62X39 for the SKS rifle for $20 and the other bag on the right is for 78 rounds of .30 caliber ammo for the M1 Carbine for "SOLD"!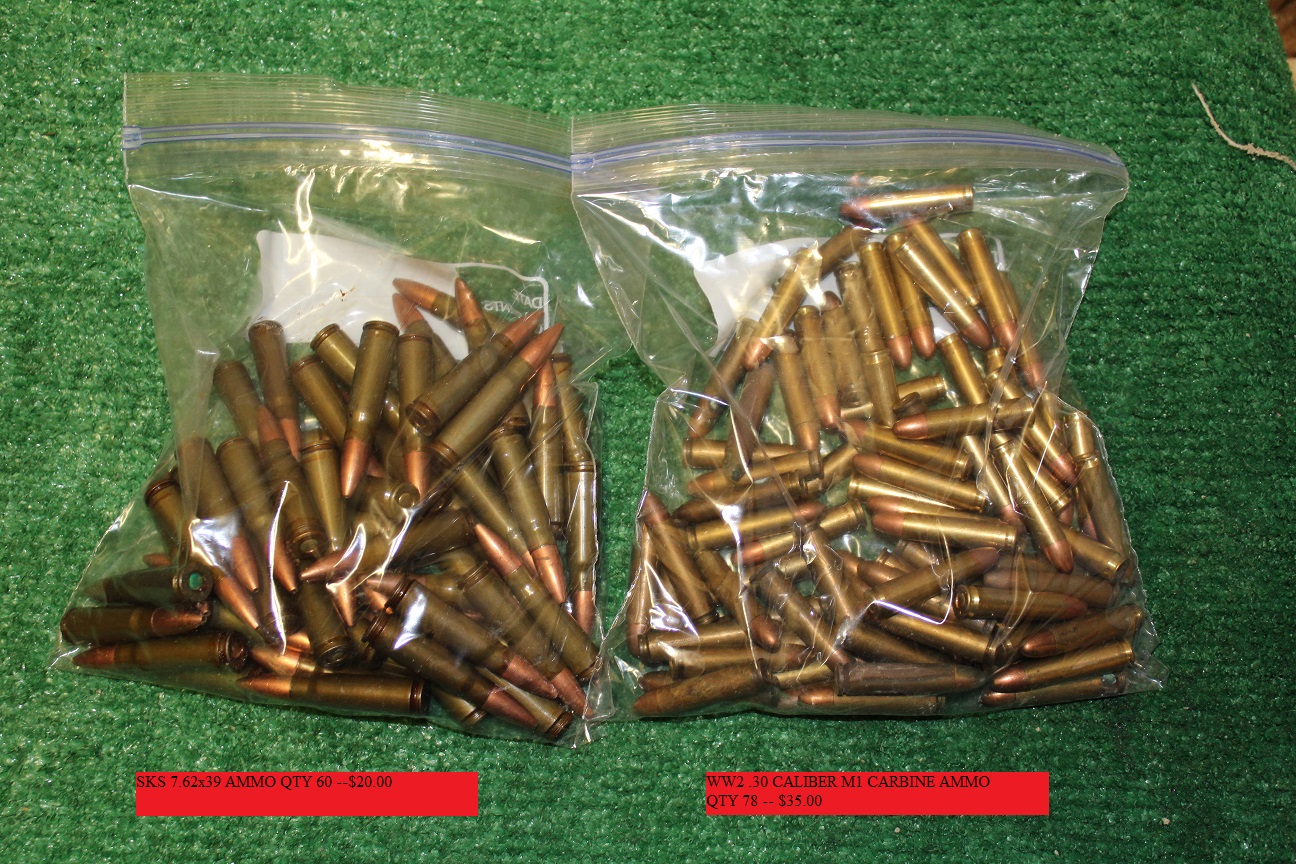 CONSIGNMENT
Item No. 10
Original WW1 Dated Swiss Army Blanket. Excellent!
CONSIGNMENT
Item No. 9 SOLD!!!
CONSIGNMENT
Item No. 8
SOLD!!!
Item No. 7
CONSIGNMENT
Item No. 6
WW2 Grouping!
This is a grouping mostly of photographs but patches as well belonging to Clarence Ray Frye who was a member of the 48th Tank Battalion 14th Armor Division. The 14th Armored Division was constituted and added to the roll of the US Army on 28 August 1942; it was activated on 15 November in a ceremony at Camp Chaffee, Arkansas. It was organized initially as a heavy division with two armored regiments (the 47th and 48th) and one armored infantry regiment, the 62nd Infantry Regiment. It was reorganized from a heavy division to a light division on 20 September 1943. The reorganization saw the loss of two tank battalions from the Armored regiments, one battalion each. The 1st Battalion of the 47th Armor was redesignated as the 786th Tank Battalion and the 3rd Battalion of the 48th Armor was redesignated as the 716th Tank Battlion.
The division departed Camp Chaffee in November to participate in the 2nd Army maneuvers in Tennessee from 17 November 1943 until 10 January 1944. At the conclusion of the exercise, the division was assigned to Camp Campbell, Kentucky. The division remained at Camp Campbell until late September when it was alerted for movement to the ETO (European Theater of Operations) via Camp Shanks, New York where it went for final processing. Units departed Camp Campbell on 1 October and completed their arrival at Camp Shanks on the 6th of that month. After completing their processing, the division boarded four transport ships for deployment on 13 October 1944.
Active 1942–45 Country United States Branch US Army Type Armored division (light) Nickname "Liberators" (special designation) Engagements World War 2 S. France (part of division) Rhineland, Ardennes/Alsace Operation Nordwind Central Europe Decorations Presidential Unit Citation (2)
This unit participated in heavy fighting in Europe/Germany during WW2. "Liberators" is the official nickname of the US 14th Armored Division. The division became known by its nickname during the last days of World War II when it liberated some 200,000 Allied prisoners of war from German prison camps. Among those liberated were approximately 20,000 American soldiers, sailors and airmen, as well as an estimated 40,000 troops from Great Britain and the Commonwealth.
During the divisions' advance into southern Germany, on 2 and 3 May, the 14th liberated several sub-camps of the Dachau concentration camp. Upon entering the towns of Mühldorf and Ampfing, units of the division discovered three large forced labor camps containing thousands of Polish and Soviet civilians. Units also liberated two additional camps nearby holding Jewish prisoners.
The 14th Armored Division was inactivated on 16 September 1945 at Camp Patrick Henry, Virginia.
The photos below were taken in the Field of operations . One of these photos is id'd on the back as 'TAKEN AT BURCHESGUARDEN HITLERS HOME'. Most don't have anything written on them and many were removed from an Album as witnessed by the black paper stuck to the back of the. Clarence has his name on several so you can definitely tell which one he is. Some of the larger pics were taken at Camp Chaffee, Arkansas. I would say that most of the photos are taken in France and Germany. One photo is labeled ERDING. Erding is a town in Barvaria, Germany. There are tanks, jeeps, a duck, trucks, bombed out buildings, many soldiers and even one pic of a GI standing with two bare chested native women. That pic was probably traded for since he was not in the South Pacific. There are pics of trains and at least one poor little skinny dog. There are several negatives of some of these pics. There are also several yardlongs including:
1. pic no. 14- 48th TANK BN. CAMP CAMPBELL KY JULY 44
2. pic no. 8- CO 'C' 48TH TANK BN. CAMP CAMPBELL KY JULY 44
&
3. There is one from Co 'F' at Camp Chaffee. Several Id's on the back.
4. Here is another one from Co 'F' 48th Armd. Regt. 14th AD at Camp Chaffee from 1943.
A copy (fascilimie) of the Surrender Document.
A coloized copy of BG Albert C. Smith Commander of the 14th AD questioning a solder who is escourting prisoners in 1945.
There are several patches. Some of these belonged to Clarence but I think that he also traded for some with his buddies like he did for that Native girl photo.
Also included with this grouping is an original box for a BRONZE STAR MEDAL without the medal. Clarence's daughter said that her Dad had one but now missing. In the box is his Good Conduct Medal with bar and small button bar. Also in the box is his Bronze star ribbon and small button bar. Lastly is a Europe-Africa-Middle East WW2 medal bar with two battle stars on it. You'll have hours of fun trying to figure out where these pics were taken! For the entire grouping $475.00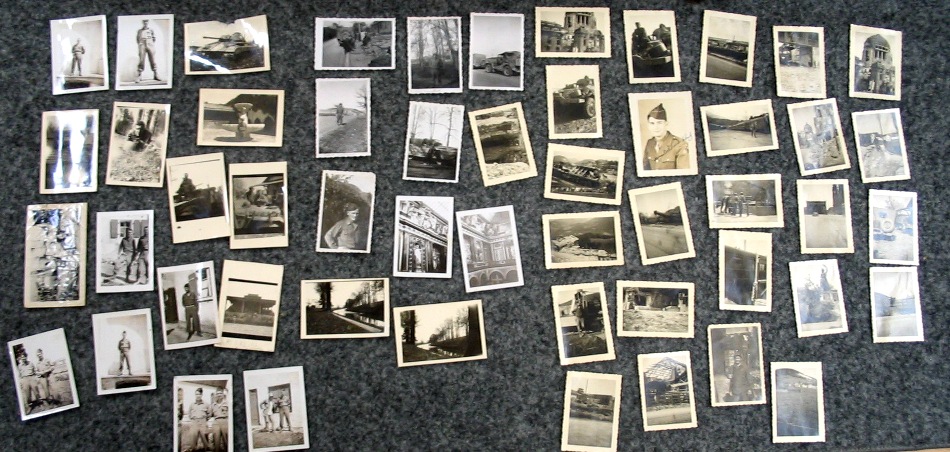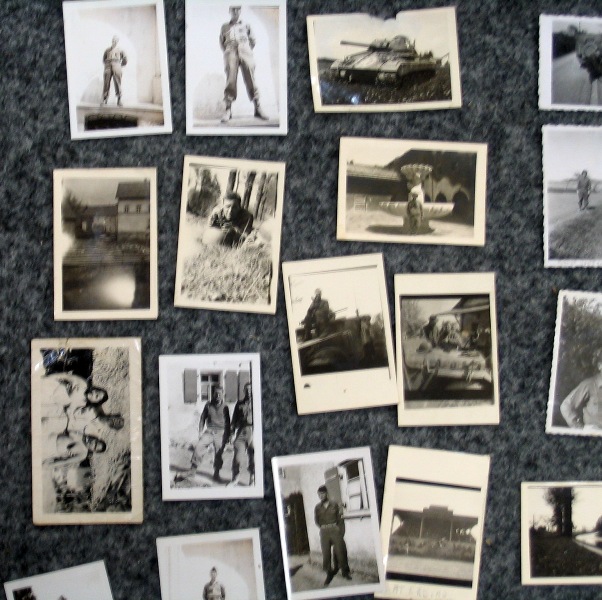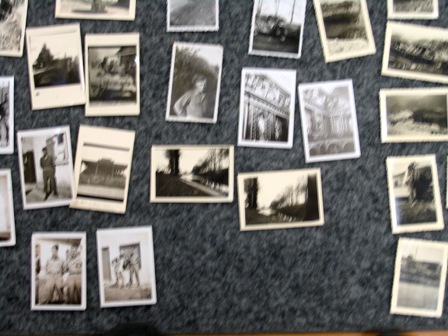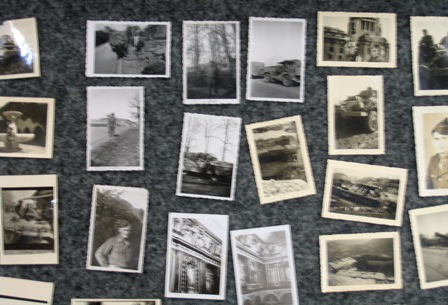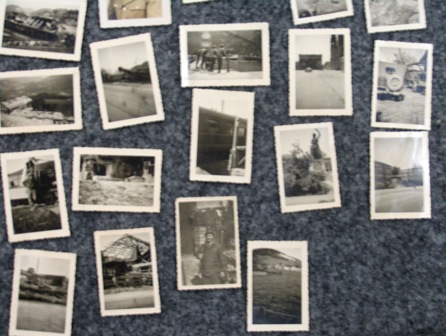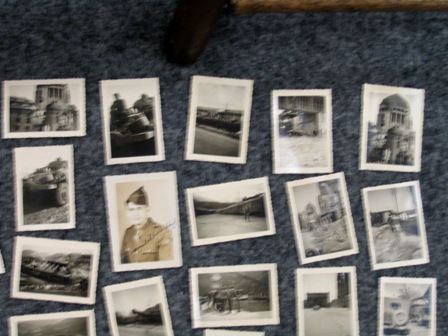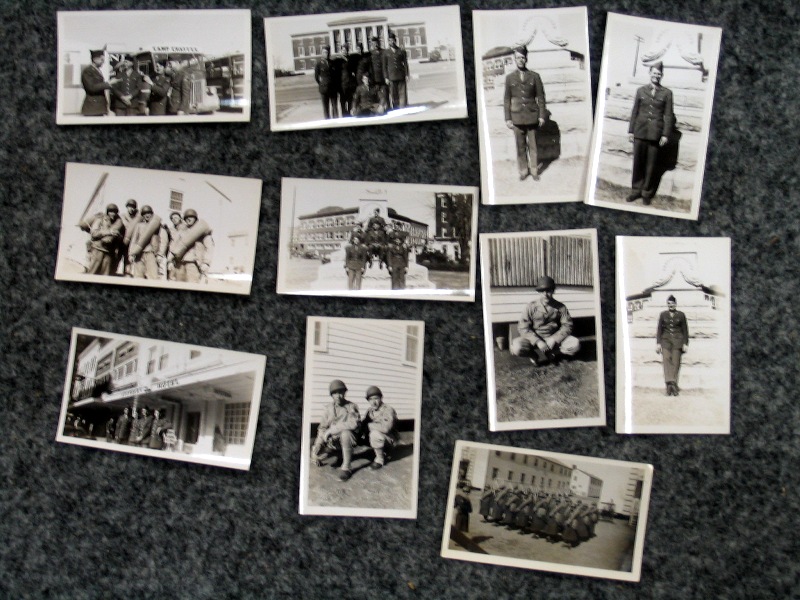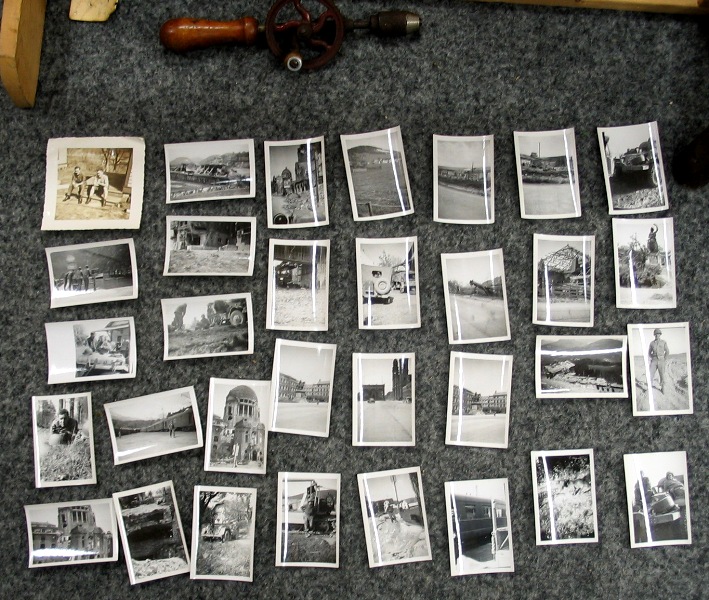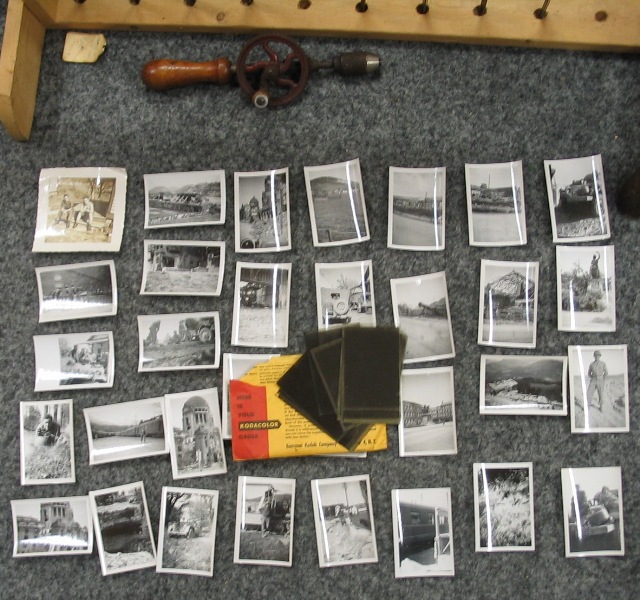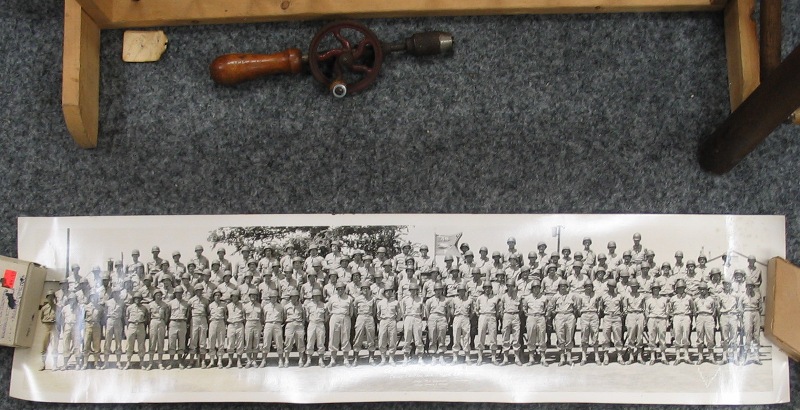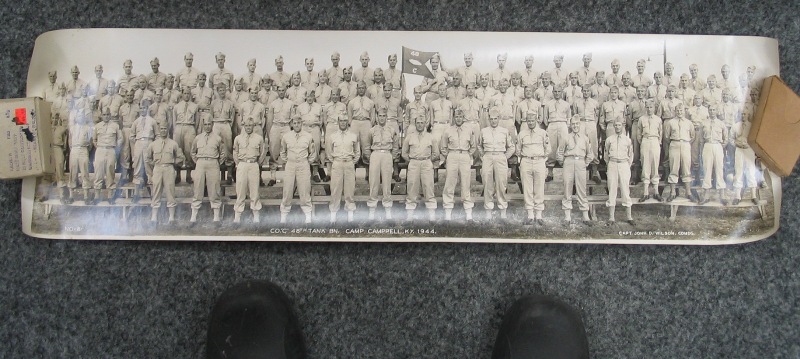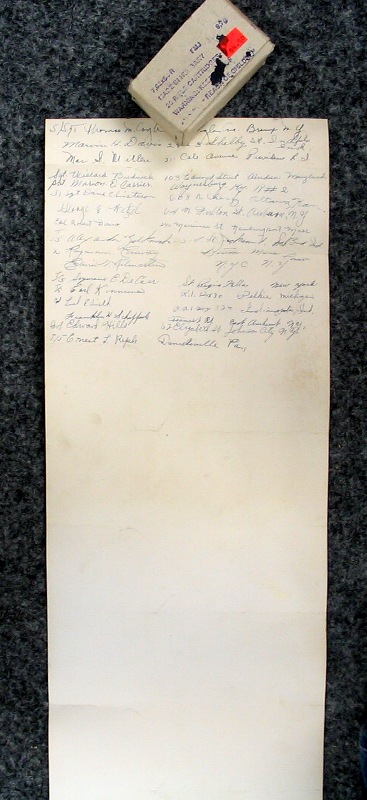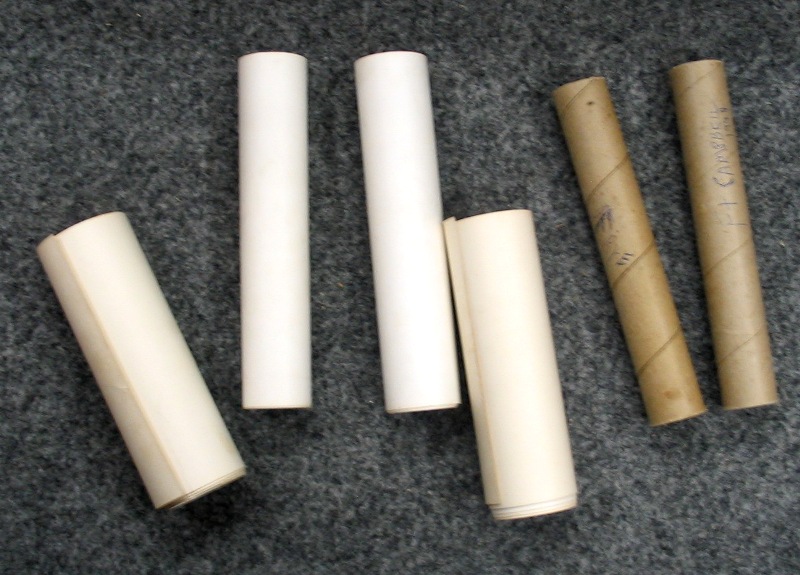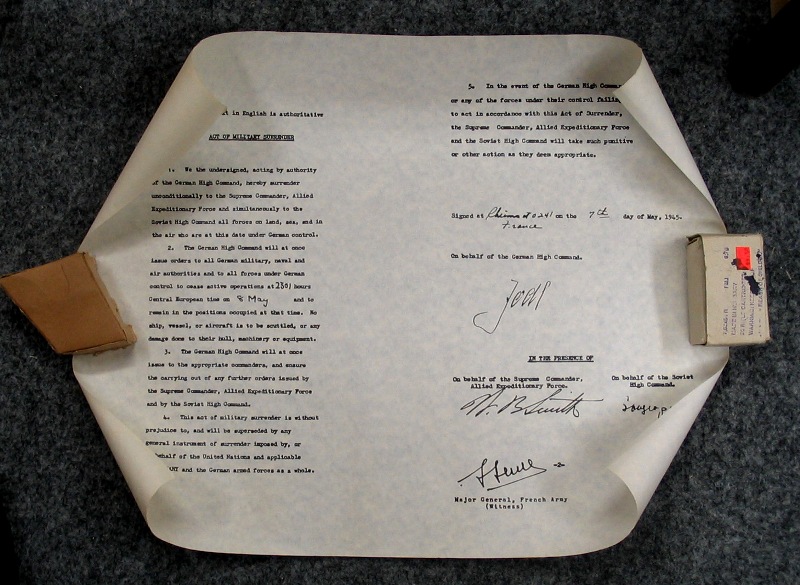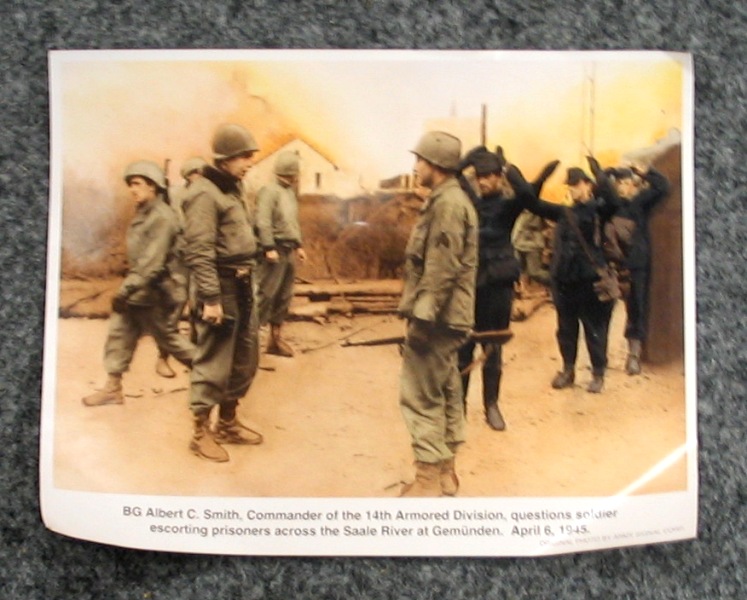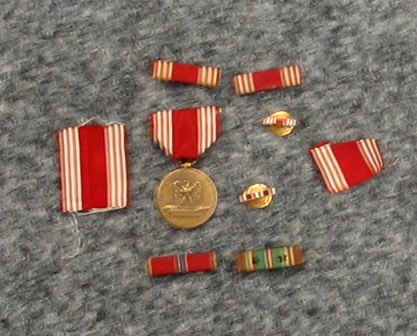 Item No. 5
Here is a small British Flag that I found among some WW1 small personal flags. The British had a different flag for everthing and for every colony they ever controlled so I don't know who this flag represents. It's made of silk and in pretty good condition with a few minor moth nips and a splint under the British Jack. This piece should be framed. For this piece $35.00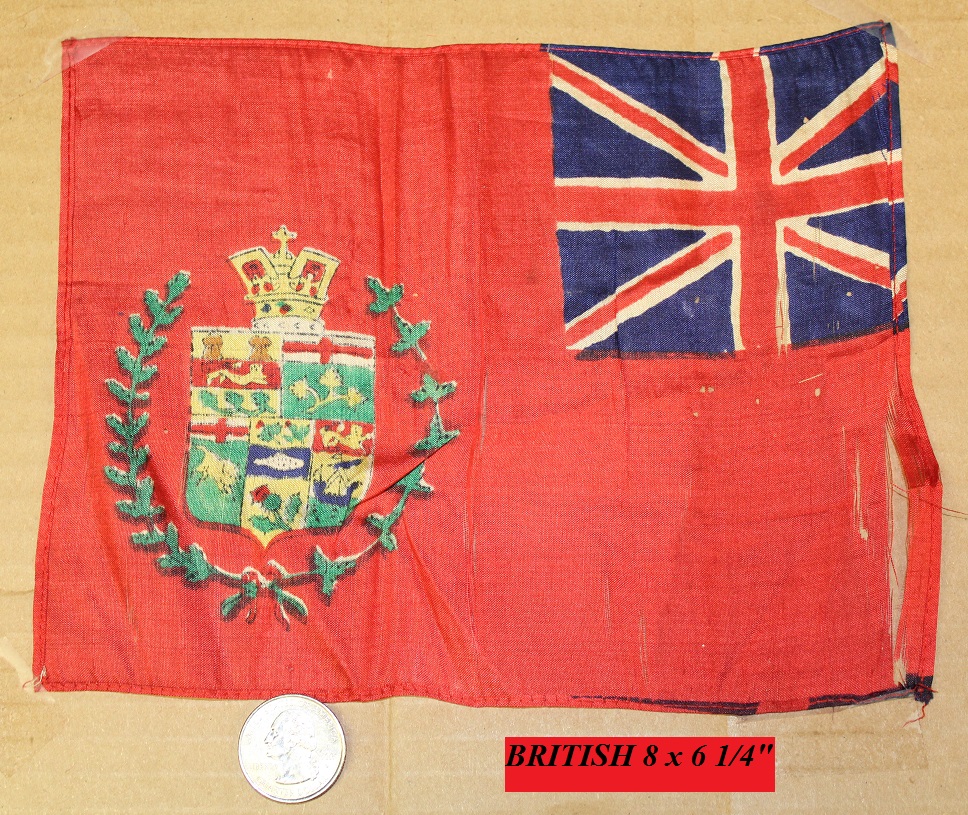 Item No. 4
Here is a , I think, silk handkerchief that was a Souvenir De France WWI. It's about 12 inches square ahd as a WW1 British Biplane enbroderied on it as well as the american Eagle over shield. Also comes with a small piece of lace. For the pair $25.00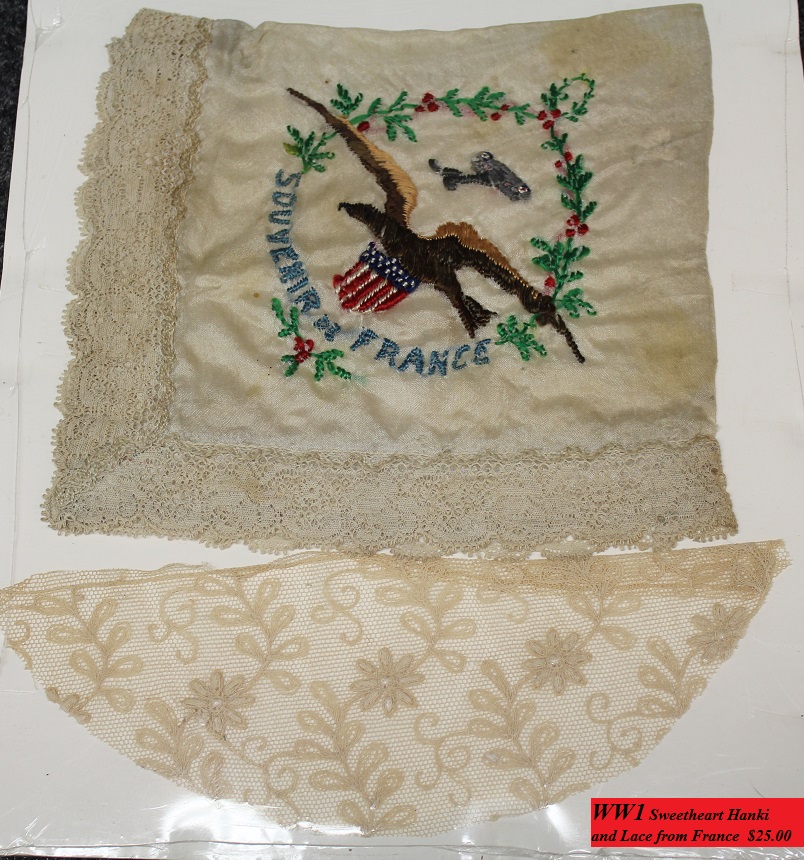 Item No. 3
Here we have what I think is a WW1 Service Flag. But it could be WW2 as well. I am just used to seeing the phrase 'OVER THERE' on WW1 items. The "Sons in Service" flag was used during World War I and World War II. Each family was entitled to hang a small Son In Service flag in their window, the blue star in the center of the red-bordered white rectangle signified a family member in active service. The star was replaced (or covered) with a gold star (in practice, yellow or dark yellow) if the family member died in action. (Hence the name of the organization "Gold Star Mothers" of women who had lost sons in the war.) There were other variations to the star for missing in action, injured, captured, etc, etc, but flags of that sort are rarely, if ever, seen.
Sons in Service flags made and used by families usually were no larger than about one foot long. They were always hung vertically, a stick being sewn into the top heading of the flag and a piece of string attached to both ends of the stick - the string suspended at its midpoint from a hook or some other feature of a front window of the home.
If a family had a husband and a son, or multiple family members in the service of their country, then additional blue stars were set into the white rectangle. Organizations and corporations extended this practice to fly flags incorporating stars for each of their members/employees who were off to war and, of course, would change/overlay the blue stars with gold ones when the news came back that one of theirs had died in action. These larger flags (I have one with some 50 stars in a circle, a quarter of them in gold, measuring about 8 feet long overall) were sometimes flown outside on a pole, but most often were suspended from the ceiling of the factory / meeting hall indoors.
This one is still in good condition with some of the original wool star material missing. This flag is made of silk I believe. Take a look at the pics! $35.00 for this one.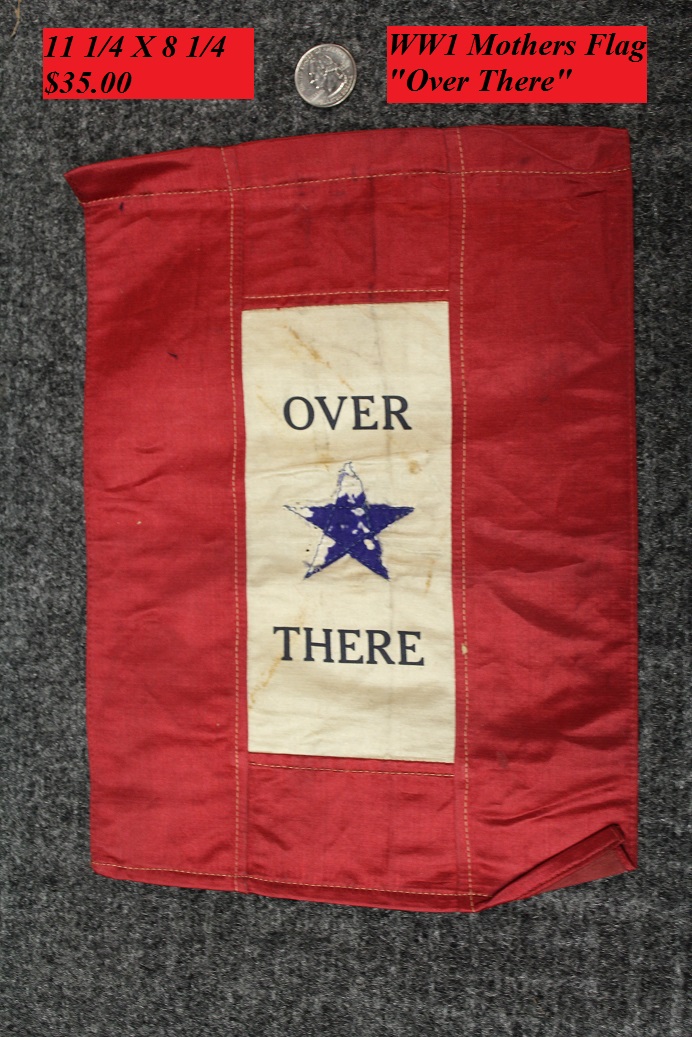 Item No. 2
This next service flag is much larger and made from thin silk. There are splits at the folds but still worth putting in a frame. Check out the pics.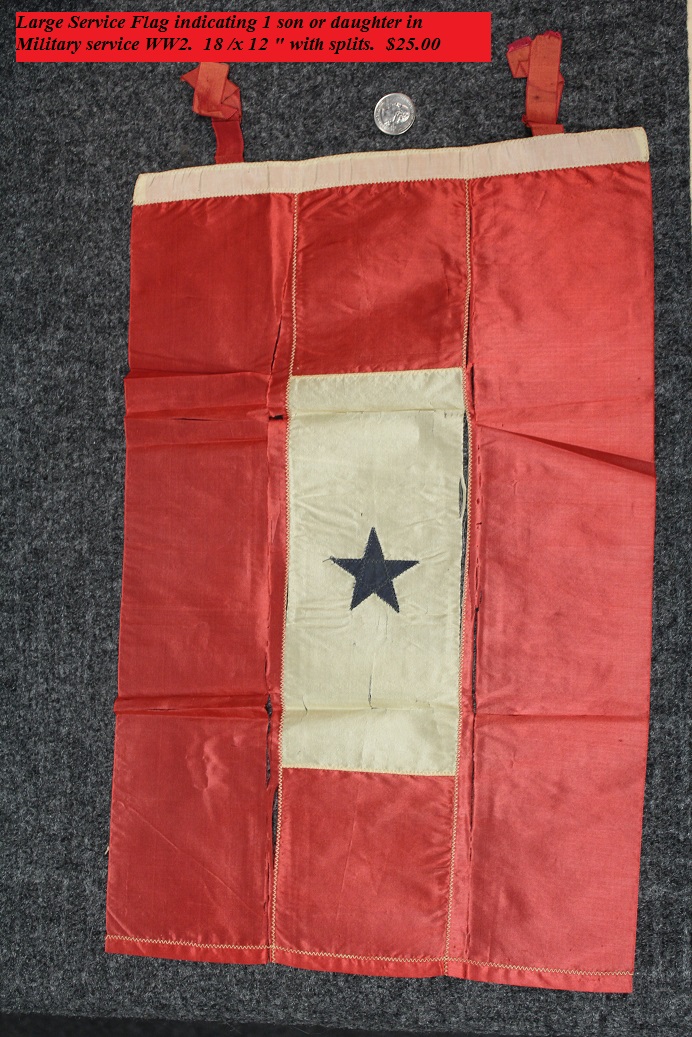 Item No. 1