1. An original image of Henry Wesley Tutewilder of the 17th Indiana Infantry.
2. Just about anything Indiana Identified.
3. Image of Civil War Indiana Govenor Oliver P. Morton.
4. Any items relating to Civil War Soldiers named Caldwell Union or Confederate.
5. Any items relating to Corp. Theodore R. Caldwell of the 139th Indiana Infantry.
6. Any items relating to Corp. Addison L. Caldwell of the 11th and 55th Indiana Infantry.
7. Any items relating to the 11th, 55th, or 139th Indiana Infantry.
8. Any items relating to Capt. Thomas Cobb of the 10th Indiana Infantry.
9. Any items relating to the 10th Indiana Infantry.
10. An original image of John T. Wilder, Col. of the 17th Indiana 'Wilder's Brigade'
Also, I'm a retired career member of the Lebanon Fire Department here in Lebanon, Indiana, retired as Chief, so I'm always looking for antique items pertaining to the Lebanon Fire Department here in Indiana. Thanks!!!
Do you have any of the above? E-mail me here
SPECIAL INTEREST INFORMATION
- REMEMBER 9/11 - GOD BLESS AMERICA & GOD BLESS OUR TROOPS IN IRAQ & AROUND THE WORLD!!!
Pictured below is the memorial for Iraq Combatant Joey Strong who was killed in Iraq in December 2007. My son Evan is married to Joey's sister Vanessa with little Joey on the way. (NOTE* Little Joey is here! He was born on March 11th 2009 and he's a dandy!!) Joey was a machine gunner in a Humvee when he was killed along with another soldier. It was a tragic loss for the family and the first combantant from Boone County Indiana to lose his live in Iraq. He was genuinely a great guy and is sorely missed. A void that won't be filled during our lifetime. Check out his other memorial pics on the ID'd Items page.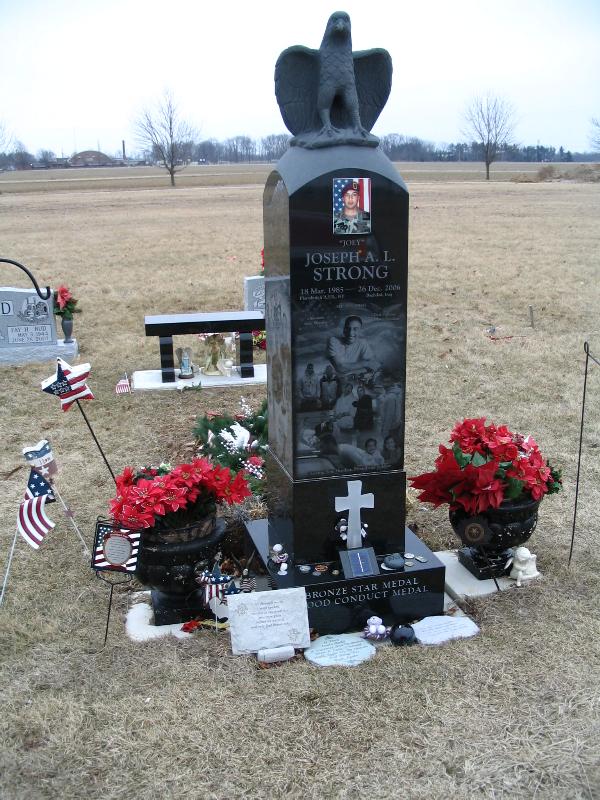 Here's more of Joey's Memorial pics. His Mother spared no expense in the rememberance of her son.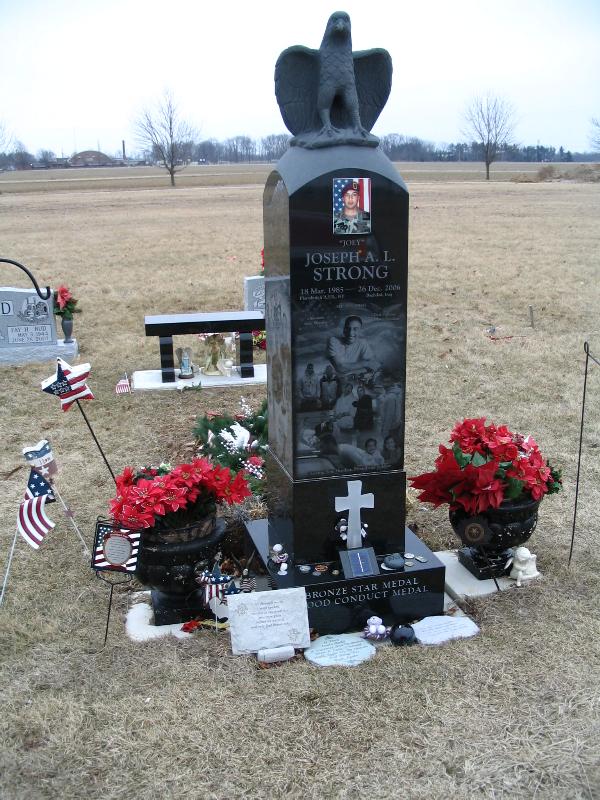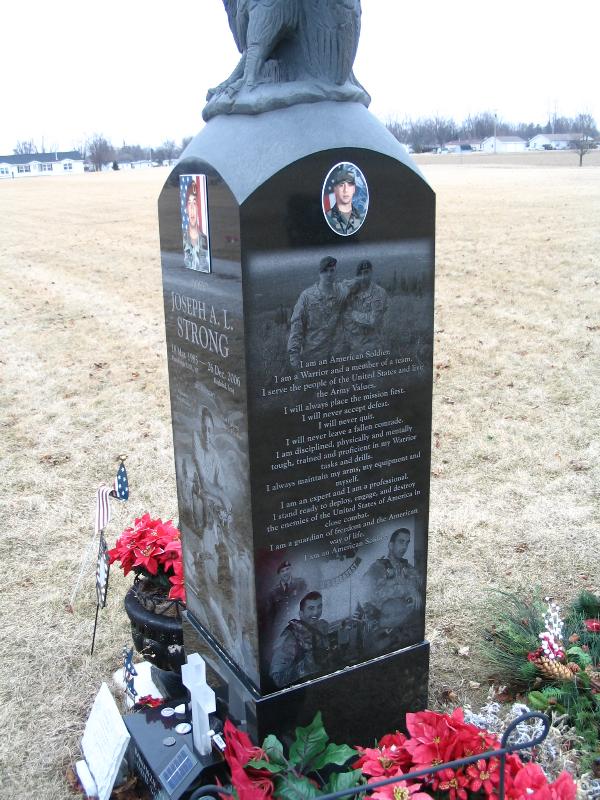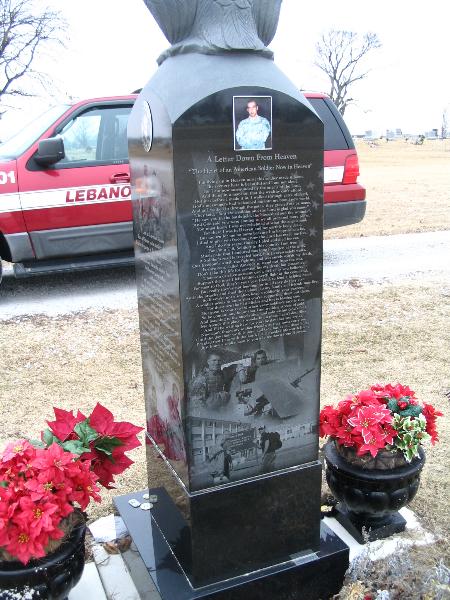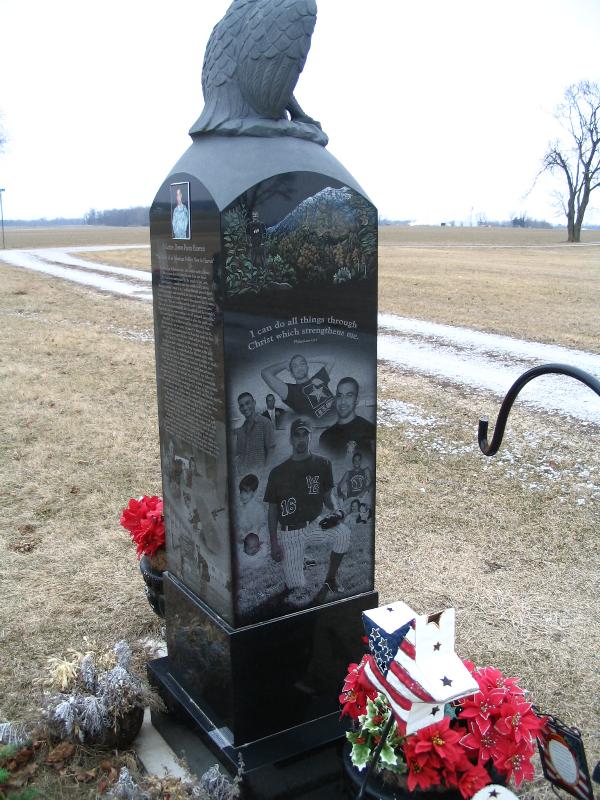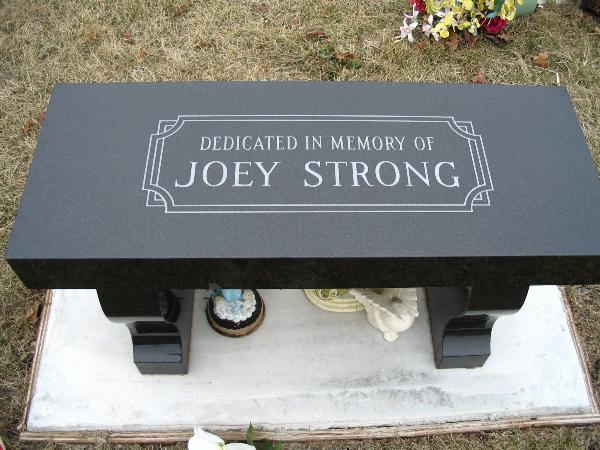 We all lost a good friend, Larry Thompson, in the Civil War Collecting family in May. He and his wonderful wife Carla were staples at and participated in many Civil War shows over the years and we always looked forward to seeing our good friends. They have not been able to attend shows for the last few years due to health problems. He will be missed. Here is Larry's obituary printed in his home town paper:

Larry Allan Thompson THOMPSON - Larry Allan Thompson, age 69 of Grand Rapids, passed away Wednesday, May 13, 2009. He was preceded in death by his father, Bernard Thompson. Surviving are his wife of 46 years, Carla; daughters, Kris (Bill) Thompson-DeWitt and Kerri Hartwell; grandson, Bradley Hartwell; mother, Marian Thompson; brothers, Bernard "Bud" (Mary Jean) Thompson, Robert (Janice) Thompson, James (Mary Ann) Thompson; sister, Judy (Gary M.) Thorne; brother-in-law, Fred (Arlene) Smith. Larry taught history at Saginaw High School and Webber Junior High in Saginaw and retired from the Michigan Education Association. He was very involved in Civil War History artifacts and he loved to cook. Funeral service will be 1 p.m. Monday, May 18, 2009 at the O'Brien-Eggebeen-Gerst Chapel, 3980 Cascade Rd. SE with Bernard Thompson officiating. Visitation one hour prior to service at the funeral home. Memorial contributions may be made to the Alzheimer's Association .
Published in Grand Rapids Press on May 17, 2009
NOTE: WE WILL NOT SELL OR SHIP FIREARMS OR SWORDS OUT OF THE USA. EVERY ITEM COMES WITH A 3 DAY INSPECTION PERIOD. I AM NOT A FIREARMS EXPERT OR A GUNSMITH BUT WILL DO THE BEST I CAN TO DESCRIBE THE DIFFERENT WEAPONS. PLEASE E-MAIL QUESTIONS AND I'LL DO MY BEST TO ANSWER THEM IN A TIMELY FASHION. ANTIQUE WEAPONS AND VINTAGE WEAPONS ARE NOT TEST FIRED AND NOT WARRANTED TO FIRE. NEW WEAPONS ARE USUALLY UNFIRED BY ME. IF YOU WANT TO KNOW IF A PARTICULAR MODERN USED WEAPON HAS BEEN FIRED BY US PLEASE ASK. THANKS!
Here's a pic of my youngest son Derek with a nice male cat that we rescued. This is an approximately 5 year old yellow and white cat weighing about 10 pounds that has contracted FIV, the cat type of HIV. This disease is not transmittable to other amimals or humans but is transmittable to other cats through biting or scratching so they have to be kept separate. He is a wonderful health cat at this time and we enjoy his company very much. We have 4 rescued cats and 3 rescued dogs whose pics follow. We also feed 3 or 4 homeless cats outside our front door. Please have your pets spayed or neutered to help control the pet populations and please support your local Humane Society. Thanks! Ted & Sallie